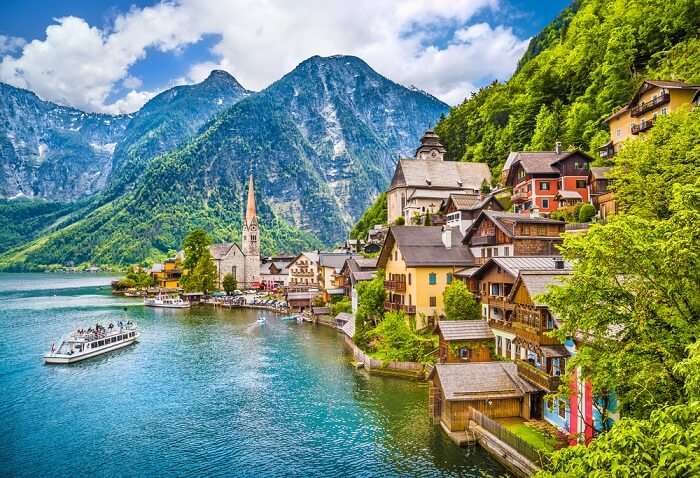 Tucked in between the soaring Alps, Austria is an enchanting country with dream-like landscapes, picture-perfect meadows and grasslands, stunning baroque architecture and music flowing through its veins.
From pretty villages to magnificent cities, from the best operas to the most lavish desserts Austria has the perfect ingredients to intoxicate your senses. Let us guide you through the picturesque landscapes and stunning cities to find out the best places to visit in Austria, including the usual suspects like Vienna and Salzburg and some hidden unexplored gems like Bregenz and Wachau.
17 Top Places To Visit In Austria
And now for an unforgettable experience on your next vacation, make sure you include some of these places to visit in Austria in your itinerary, if not all.
1. Vienna – Walk Down The Glorious Past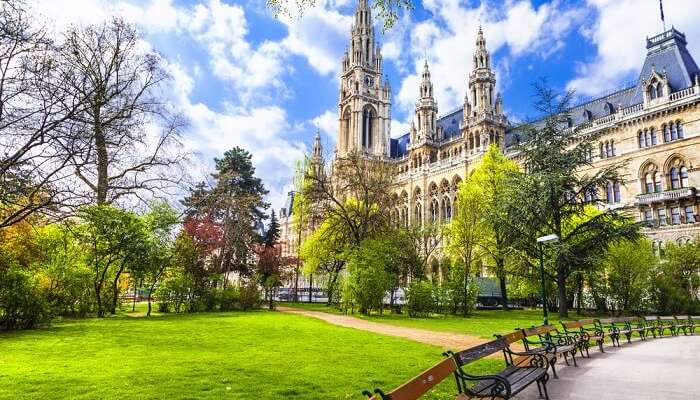 The city of grand palaces and museums, the home of Opera and Beethoven, Vienna is a city steeped in culture and grandeur. A walk down the city's beautiful Ringstrasse Boulevard, lined with royal buildings like the Hofburg Imperial Palace and many beautiful parks, is a great way to let the magic of Vienna grow on you. Vienna is one of the best cities in Austria.
The opulent Schonbrunn & Belvedere Palaces and the ornate St Stephen's Cathedral are architectural marvels and a must-visit for art and history enthusiasts. Don't forget to sip the famous Viennese coffee at one of many cozy coffee houses and gaze in wonder at the world famous Vienna Opera House before you bid adieu to one of the best places to visit in Vienna, Austria.
Ideal for: History, Architecture, Culture
Places To Visit: Hofburg Imperial Palace, St. Stephen's Cathedral, Schönbrunn Palace
Places To Stay: Hotel Ambassador, Vienna Marriott Hotel
Best Restaurants: Ariston Hellenic Restaurant, Restaurant Rote Bar
Must Read: The 10 Most Beautiful Lakes In Austria For An Exotic Europe Getaway
---
Sikkim-Gangtok-Darjeeling Holiday Packages On TravelTriangle
Visit Sikkim and explore Yumthang valley, Tsomgo Lake, Gangtok, Nathula Pass, and Pelling. Experience peace and tranquility while exploring Buddhist monasteries, snow-capped mountains, and wildlife sanctuaries. Book packages inclusive of airport transfers, cab, resort, sightseeing, and meals.
---
2. Salzburg – A Date With Mozart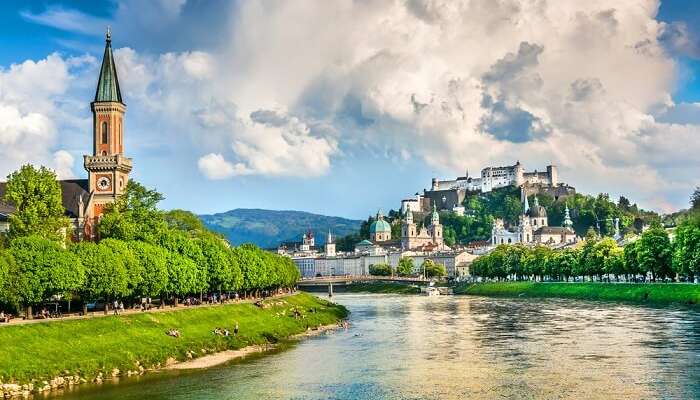 Salzburg brings to mind a charming city surrounded by rolling green meadows, majestic historical buildings and Mozart. The birthplace of the genius composer and the place where the iconic movie Sound of music was shot, Salzburg tops the list of top places to visit in Austria.
The old town Aldsten with its stunning baroque buildings is a UNESCO World Heritage Site, while the imposing Hohensalzburg fortress boasts of being Europe's last preserved castle. The grand extravaganza of culture, music and arts, the Salzburger Festspiele during summers is an experience to remember.
Ideal for: Architecture, Nature, Photography, Music
Places To Visit: Hellbrunn Palace, Nonnberg Abbey, Salzburg Cathedral
Places To Stay: Radisson Blu Hotel Altstadt, Sheraton Grand Salzburg
Best Restaurants: Indian Restaurant Taj Mahal, Das Restaurant Wasserfall
Suggested Read: Indian Restaurants In Vienna: A Taste Of Home In The Heart Of Europe
3. Innsbruck – The Picture-Postcard Town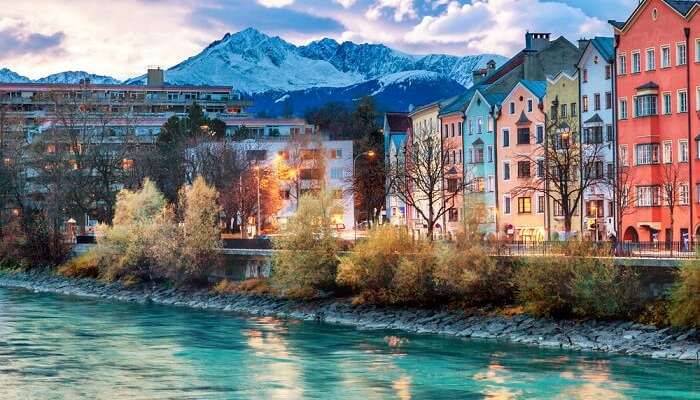 The idyllic alpine town surrounded by the high mountains has plenty of options that make your stay worthwhile. You could enjoy a leisurely walk through the old town and marvel at the glittering Goldenes Dachl adorned with more than 2500 shiny tiles or get a peek into the Tyrolean Folk Art museum, one of the finest museum for regional heritage in Europe.
A destination for all seasons and one of most magical places to visit in Austria in winter, Innsbruck has world renowned ski resorts which can be enjoyed in the winter months. Adventure enthusiasts can go hiking up the gorgeous meadows, bungee jumping at Europa Bridge or take the thrilling funicular ride up the Nordkette mountain range.
Ideal for: Adventure, Architecture, Culture
Places To Visit: Goldenes Dachl, Hofburg, Triumphal Arch
Places To Stay: Hotel Grauer Bär, Hotel Central
Best Restaurants: Himal Nepali Kitchen Restaurant, Restaurant Lichtblick
Suggested Read: 10 Best Churches In Austria For Adding A Touch Of Bliss To Your EuroTrip!
4. Salzkammergut – Relax And Rejuvenate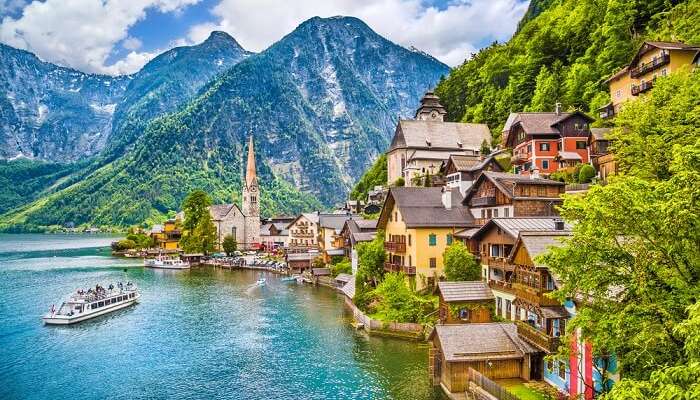 This picturesque resort area near Salzburg offers the quintessential Austrian experience, with shimmering blue lakes (76 lakes in all!), stunning alpine ranges, charming villages, and luxurious spa towns. Situated by the Lake Halstatt and included on UNESCO's world heritage sites list is the fairytale village Halstatt which happens to be amongst the most beautiful places to visit in Austria.
Undoubtedly one of the most beautiful places to see in Austria, Halstatt's stunning pastel colored houses, underground salt lake Salzwelten and Ice Cave on Dachstein Mountain will take your breath away. The spa town of Bad Ischl and the romantic St Wolfgang are other tourist favourites.
Ideal for: Nature, Culture, Spas, Adventure
Places To Visit: Mirabell Palace, Fortress Hohenzsalzburg
Places To Stay: Mühlradl Apartments, Hotel Gasthof Weißer Bär
Best Restaurants: Restaurant Hubertuskeller, Ledererhaus
Suggested Read: Vienna Nightlife: 10 Places To Let Loose In This Exciting City!
5. Graz – Immerse In History, Culture, And Food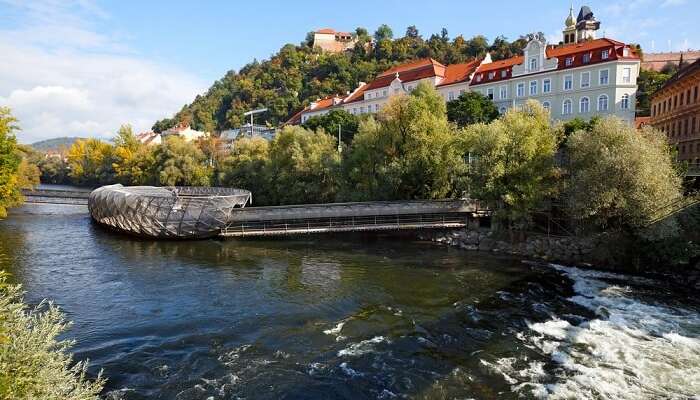 Austria's second largest city with six universities and one of Europe's' best preserved Old town area, Graz has so much to satiate your traveler soul. Throw in the numerous museums, impressive baroque & renaissance style buildings and a unique forested hill in the centre of the city offering panoramic views and you have the recipe for a perfect vacation.
Literally too, because Graz will also entice you with its many culinary delights. Cooking enthusiasts can carry home some pumpkin seed oil to pep up their dishes back home. Counted amongst the most offbeat places to visit in Austria, Graz is a must visit!
Ideal for: History, Food, Education
Places To Visit: Eggenberg Palace, Kunsthaus, Altstadt von Graz
Places To Stay: NH Graz City, Hotel Weitzer Graz
Best Restaurants: Caylend Restaurant, Vina
Suggested Read: 10 Best Water Parks In Austria For A Soul-Stirring Holiday Experience!
6. Worthersee – A Summer To Remember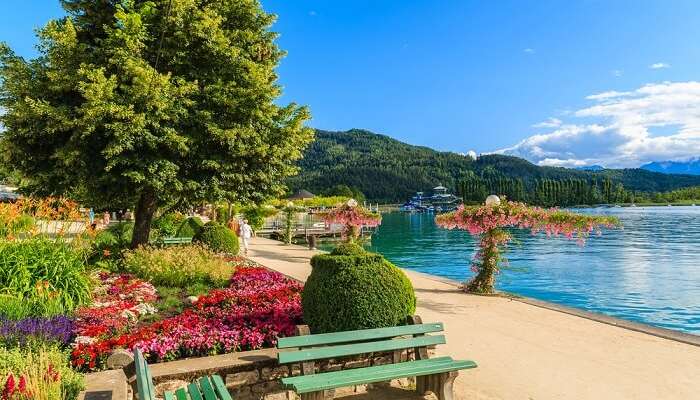 Canoeing, spelunking, pretty churches and the hometown of Porsche are reason enough to spend a few days at Austria's favoured summer destination. The beautiful Worthersee Lake offers ample opportunities for swimming, boating and canoeing in the summer months.
You can head to the colourful Griffen Stalactite cave for some thrill and exploration. Admiring the 12th century ancient Cathedral of Gurk and a visit to Gmund the birthplace of Porsche complete your list of must-do experiences in one of the best places to see in Austria.
Ideal for: Adventure, Nature
Places To Visit: Wörthersee Lake, Casino Velden
Places To Stay: Seepark Hotel – Congress & Spa, Hotel Sandwirth
Best Restaurants: Restaurant Maria Loretto, Seerestaurant Rosé
Suggested Read: 2018 Day Trips From Vienna Remain Incomplete Without Visiting These 10 Places
7. Bad Gastein – A Refreshing Treat For Body And Soul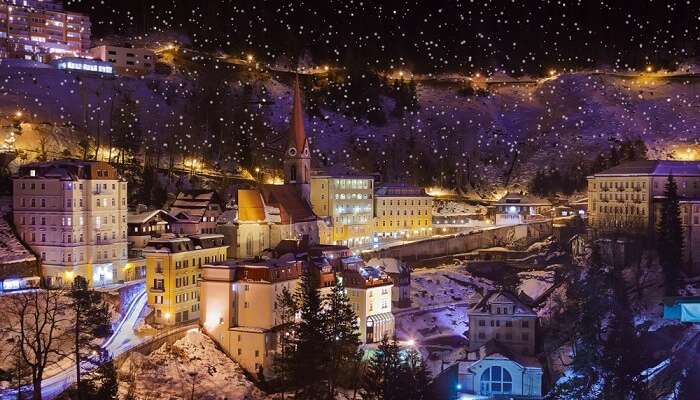 Head to the spa town of Bad Gastein to take a dip in the healing hot spring waters and breathe in the pure mountain air. Perched on the High Tauern Mountain, this splendid hill town also attracts skiing enthusiasts during the winters, which makes it one of the best places to visit in Austria.
Famous for its Belle Epoque style hotels and villas, Bad Gastein has some thrilling hiking trails around and ample outdoor opportunities like biking and hiking. The spectacular Gastein waterfall in the heart of the town is an impressive site. Open studios, creative workshops, jazz shows, culinary delights and a buzzing nightlife are more reasons to book your holiday right away!
Ideal for: Relaxation, History, Skiing
Places To Visit: Molltaler Gletscher, Stubnerkogel
Places To Stay: Johannesbad Hotel Palace, Johannesbad Hotel St. Georg
Best Restaurants: Gasteiner Wirtshaus, Ginger n'Gin
Suggested Read: World's First Beer Pool In Austria – Because There's Nothing Like Too Much Beer
8. Bregenz – Tranquil Days By The Lake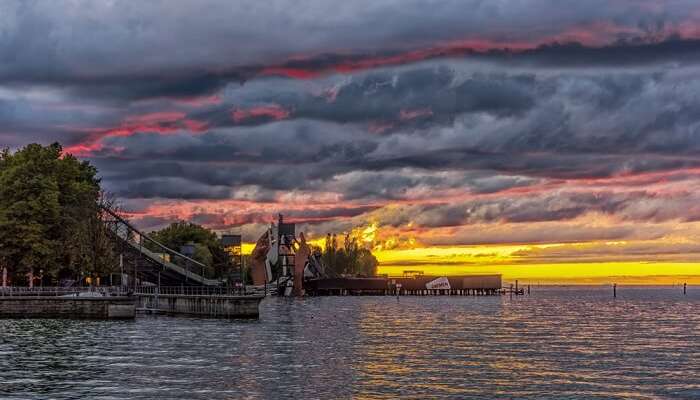 Located on the Eastern edge of Lake Constance, Bregenz offers sweeping views of the Swiss and German Alps. Stroll around the beautiful promenade by the lake or take a cable car up the Pfander Mountain for breathtaking vistas of the Lake Constance.
The mountain top is also a great place to relish a lunch with spectacular views or meander along a hiking trail. Get bowled over by the opera and orchestras at the annual Bregenz festival(July-August) performed at the floating lakeside platform. The architecture, history and art legacy of the city can be admired in the museums and beautiful buildings across the town.
Ideal for: Nature, Culture
Places To Visit: Kunsthaus Bregenz, Pfänder Mountain
Places To Stay: Hotel Weißes Kreuz, Hotel Schwärzler
Best Restaurants: Wirtshaus am See, Gasthaus Kornmesser
Suggested Read: Austrian Food: 10 Irresistible Dishes You'd Want To Relish
9. Wachau – Best Wines And A Dose Of History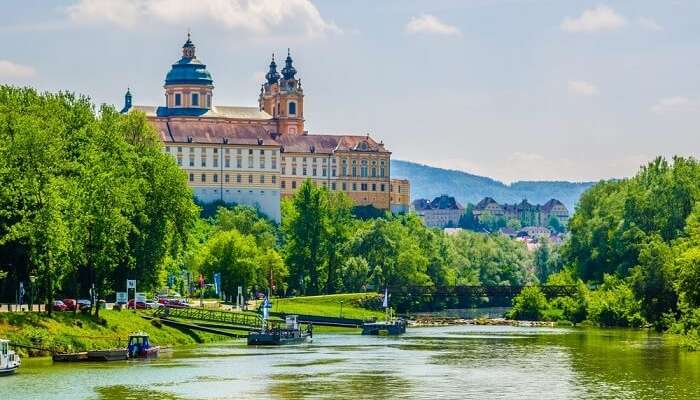 Flanking the beautiful Danube River, this rich valley is one of the best South Austria tourist attractions. A UNESCO World heritage site for its cultural significance and unmatched natural splendour, Wachau valley is popular amidst wine connoisseurs for some of the best white wines in the world.
Studded with some magnificent monasteries (like the baroque Melk monastery) castles and fortresses Wachau valley offers lots of history and architectural delights too, this spot deserves to be one on the list of the most famous places to visit in Austria.
Ideal for: Wines, Architecture, History
Places To Visit: Aggstein Castle
Places To Stay: Hotel Klinglhuber, Gartenhotel & Weingut Pfeffel Dürnstein
Best Restaurants: Hotel Restaurant Donauwirt, Restaurant Heinzle
Suggested Read: 8 Magical Castles In Austria That Will Blow Your Mind In No Time!
10. Zell Am See – Pristine Alpine Wonders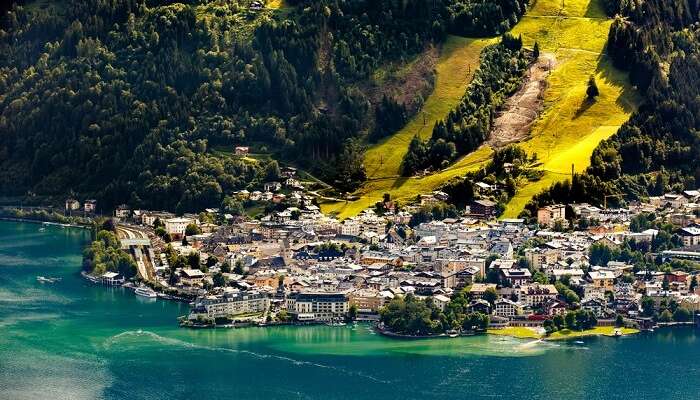 International level ski slopes, pristine blue waters of the Zell Am See Lake and the picturesque Salzburg mountains make Zell Am see one of the most beautiful places in Austria for natural beauty and relaxation.
Cycling along the dreamy lake or swimming in the impossibly blue water of the lake are some of the most invigorating experiences in this enchanting alpine town. You can soak in the scenic beauty while sipping coffee at one of the many cafes in the city centre or walk the elevated walkway at St Hippolyte's Church for some of the best views.
Ideal for: Nature
Places To Visit: Lake Zell
Places To Stay: Superior Hotel Tirolerhof, Hotel Latini
Best Restaurants: Seewirt Das Restaurant, The Burger Factory
Suggested Read: 7 Incredible Tourists Places For A Day-Long Trip In Austria
11. Hoher Dachstein – The Three-State Mountain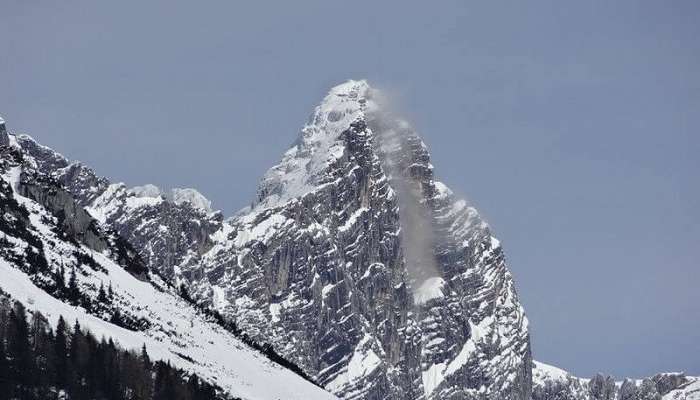 Located at the border of Upper Austria, Styria, and Salzburg, Hoher Dachstein is the second highest mountain in the Northern Alps. The top of the mountain offers gorgeous views that are to die for. The suspension bridge, skywalk, rock climbing, and the ice palace are a few things to see in Austria.
Ideal for: Adventure and Nature
Places To Visit: Dachstein Hängebrücke, Alpine Club Austria
Places To Stay: Falkensteiner Hotel Schladming, Dormio Resort Obertraun
Best Restaurants: Restaurant Bergstation, Dachstein Ruhe
Suggested Read: 7 Incredible Tourist Places To Visit In 2019 For Day Trips In Austria
12. Krimml Waterfalls – Austria's Famous Paradise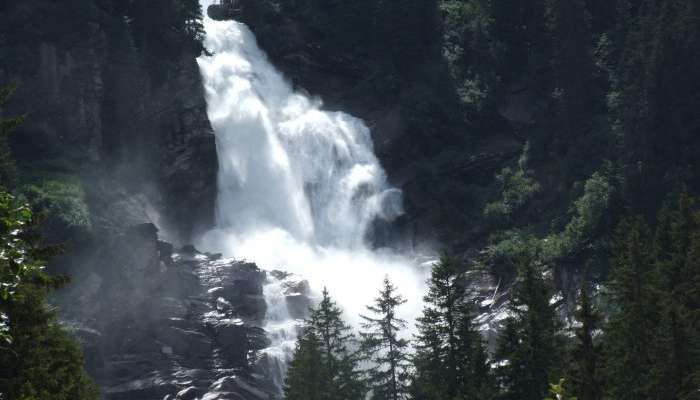 Famous for being the highest waterfall in Austria. this is a great place to visit and witness with your loved ones. While this is not just it. To reach this fall, you'd have to hike a 4 km trail that would take you through multiple observation platforms and around 1.5 hours to reach the highest tier of the waterfall. The place is home to numerous Austria famous places.
Ideal for: Nature and Adventure
Places To Visit: Krimml Waterfalls, Water Worlds Krimml museum
Places To Stay: Villa Deningfeld, Chalet Eva
Best Restaurants: Pizzeria Cascata, Reinis Pizzeria
Suggested Read: 15 Exquisite Highlights To Include In Your Austrian Honeymoon
13. Vorarlberg – Land Of Mountains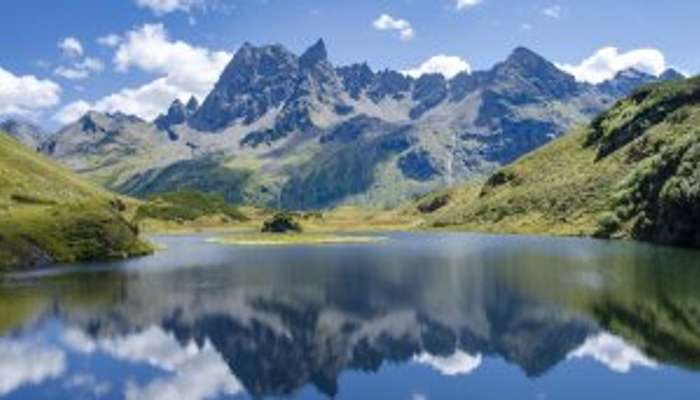 Located in Western Austria, Vorarlberg is a state that shares its borders with Germany. This region is characterized by mountainous terrain. It is known for its gorgeous alpine landscapes and adventure ski resorts. Vorarlberg houses Central Europe's third-largest lake called Lake Constance, on which the capital of this state – Bregenz sits. Come here to be breathtaken by the sight of the magnificent mountains.
The mountain landscape of Vorarlberg makes it a hotspot for hiking and trekking activities. Hiking through the forested trail routes will give you a feeling of coming close to nature. And if not trekking, you can enjoy a cable car ride to witness the splendid views of the valleys. Vorarlberg has some really interesting museums that attract a lot of tourists.
Ideal for: Austria sightseeing, hiking
Places To Visit: Lake Constance, Vorarlberg Museum, Pfänder Mountain, Pfänderbahn, Rolls-Royce Museum, Rappenloch Gorge, Bürserschlucht Gorge
Places To Stay: Landhaus Am Walde, Hotel Sonnenburg
Best Restaurants: Restaurant Guth, Mangold
Suggested Read: 10 Hostels In Austria To Explore The Best Of The Country's Mountains And Cities
14. Tyrol – Heaven In The Alps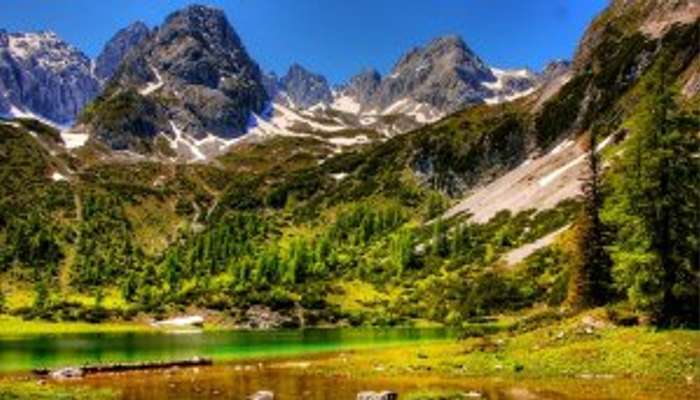 Tyrol is a wonderful state located in Western Austria. Resting in the Alps, this place is a popular ski resort destination. There are also many historic sites including Ambras Castle, Ehrenberg Castle and Kufstein Fortress. You would also find some of the most exciting museums in Tyrol.
The popular city of Innsbruck is the capital of Tyrol. This place features ancient gothic churches and traditional baroque-style buildings and palaces. Tyrol is one of the best places to visit in Austria for anyone who is looking forward to exploring a place with natural beauty and historical relevance.
Ideal for: Historical places, sightseeing
Places To Visit: Zugspitze, Hofburg, Bergiselschanze, Triumphal Arch, AREA 47, Zillertal Arena, Alpenzoo, Goldenes Dachl
Places To Stay: Grandhotel Lienz, Hotel Trofana Royal
Best Restaurants: Restaurant Kupferstub'n, Waldgasthaus Triendlsäge
Suggested Read: 12 Best Things To Do In Innsbruck For Exploring The Alpine Heaven Properly
15. Carinthia – Lakes And Forests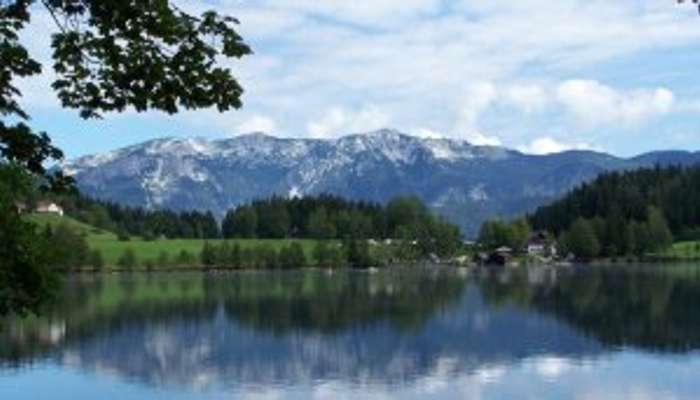 Carinthia is a region in Austria that surrounds the highest mountain in the country, Grossglockner. Located in the Southern part of Austria, it falls in the Eastern Alps. With so many mountains in its pocket, this region has incomparable natural beauty and charm.
Find yourself surrounded by serene lakes and alpine forests, amidst which sit the beautiful medieval structure, the Hochosterwitz Castle. Klagenfurt, the capital of Carinthia is an important wine-producing region. The many Renaissance buildings located in the region makes it one of the best places to visit for the history buffs.
Ideal for: Sightseeing, wine-tasting
Places To Visit: Minimundus, Weissensee, Casino Velden, Affenberg Landskron, Church of Maria Saal, Klagenfurt Cathedral, Dragon Fountain
Places To Stay: Falkensteiner Schlosshotel Velden, Das Ronacher Therme & Spa Resort
Best Restaurants: Restaurant Ofenloch, Kutsche Landhaus Restaurant
Suggested Read: Snowbombing In Austria 2019: Your Complete Guide To Attending Europe's Biggest Fiesta!
16. Styria – Visit The Wildlife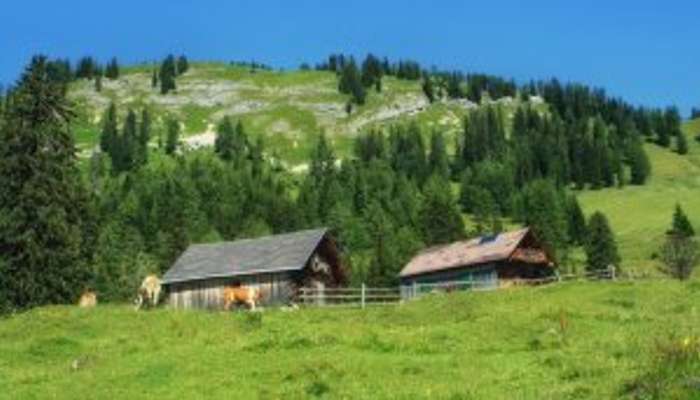 Styria is a Southern state in Austria, popular for its wines and castles. This is a picturesque highly forested mountain region in Austria that has a very dramatic landscape. There are endless snow-capped mountains in the region that characterize the landscape of this place.
The Gesäuse National Park and the Herberstein Zoo is home to some of the indigenous and rare wildlife species in the region. The Baroque structure buildings in the region are also a highlight of Styria.
Ideal for: Sightseeing, wildlife
Places To Visit: Kunsthaus Graz, Hauser Kaibling, Altstadt von Graz, Hochwurzen, Treppe ins Nichts, Gesäuse National Park, Styrassic Park
Places To Stay: Schloss Pichlarn, Naturchalet Höflehner
Best Restaurants: Pizzeria Roberts, K.U.K. Wirtshaus
Suggested Read: Austria Nightlife: 8 Cities That Put On A Show For Party Animals
17. Burgenland – Taste The Fine Wines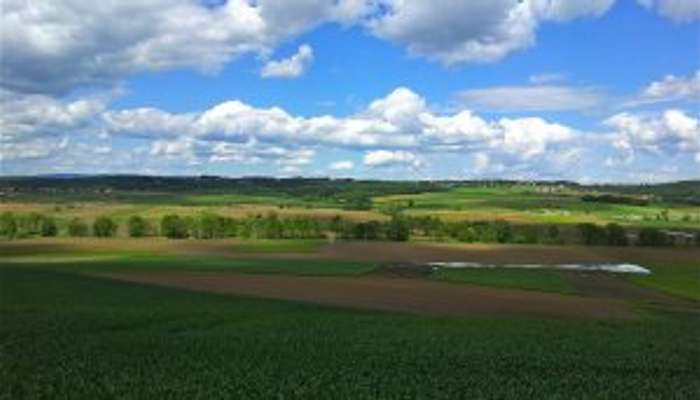 Falling in Eastern Austria, Burgenland is one of the major wine-producing regions in the country. A highlight of this region are its lavish castles and other building structures from the 18th century. Go on a Vineyard tour or visit the village museum or explore a Seewinkel National Park.
Ideal for: Sightseeing, wildlife, wine-tasting
Places To Visit: Familypark Neusiedlersee, Dorfmuseum Mönchhof, Schloss Esterházy, Sonnentherme Lutzmannsburg
Places To Stay: Falkensteiner Balance Resort Stegersbach, Country Lake Villa
Best Restaurants: Weinek´s Schenkhaus, Heuriger – Restaurant Gruber – Hofleitner
Further Read: 8 Salzburg Hotels That Let You Experience The City's Fine Hospitality
Though we've included the must-visit places in Austria, there is so much more to experience in this beautiful country and in Europe too! And to help you plan your perfect vacation, we would recommend you plan a Europe trip with TravelTriangle and enjoy a customized holiday just like you have always desired or dreamt of. Happy traveling!
Frequently Asked Questions About Places To Visit In Austria
Q. Which are the best places to visit in Austria?
A. There are various places in Austria that you must visit for a memorable vacation in this European country:
1. Innsbruck
2. Salzkammergut
3. Salzburg
4. Vienna
5. Zell am See
Q. Which is the most beautiful city in Austria?
A. You won't find one but many towns in the country of Austria that are a true beauty like:
1. Hallstatt Village
2. Innsbruck
3. Bad Gastein
4. Alpbach
5. Durnstein
Q. What is the best way to travel in Austria?
A. For a hassle-free travel experience, you should travel around Austria in a train. The Austrian Federal Railways operate the trains in this country.
Q. What is a typical Austrian breakfast?
A. A typical Austrian breakfast is high in nutrients and the most popular Austrian food includes cooked eggs, grilled tomatoes, mushrooms, smoked bacon, sausages, beans, and hash browns.
Q. Is Austria safe for tourists?
A. Yes, Austria is among the places with the lowest levels of serious crimes. The levels of street crimes are also very low in the country.
Q. Which is the best time to visit Austria?
A. April, May, September & October are the best months to visit Austria.
Q. What should I buy in Austria?
A. Some of the best souvenirs to get back from Austria are the Mozart Balls and Austrian Beer Glasses.
Q. Is Vienna easy to walk around?
A. Yes, if you like walking, then you can cover a major part of Vienna on foot. So, do not forget to pack a pair of comfortable shoes!
Q. When does it snow in Austria?

A. One can expect snow in Vienna from late December till March.
---
Looking To Book A Holiday Package?
Book memorable holidays on TravelTriangle with 650+ verified travel agents for 65+ domestic and international destinations.
---
People Also Read:
Places To Visit In Mauritius Places To Visit In Arizona Places To Visit In France
Comments
comments