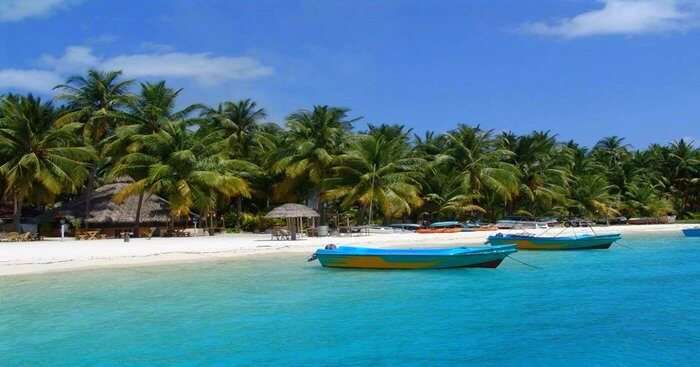 Bangaram Island is a secluded island encircled by turquoise-coloured water, creamy white sand beaches, and tall palm trees. The warm waters on Indian Ocean, pleasant weather, adventures activities, gorgeous sunsets, and a rich marine life of the island make it one of the most beautiful islands in India for vacationing.
Just a hop away from the wonderful Agatti Island, Bangram has everything one needs for a comfortable and memorable vacation.

Table of Content
A little about Bangaram Island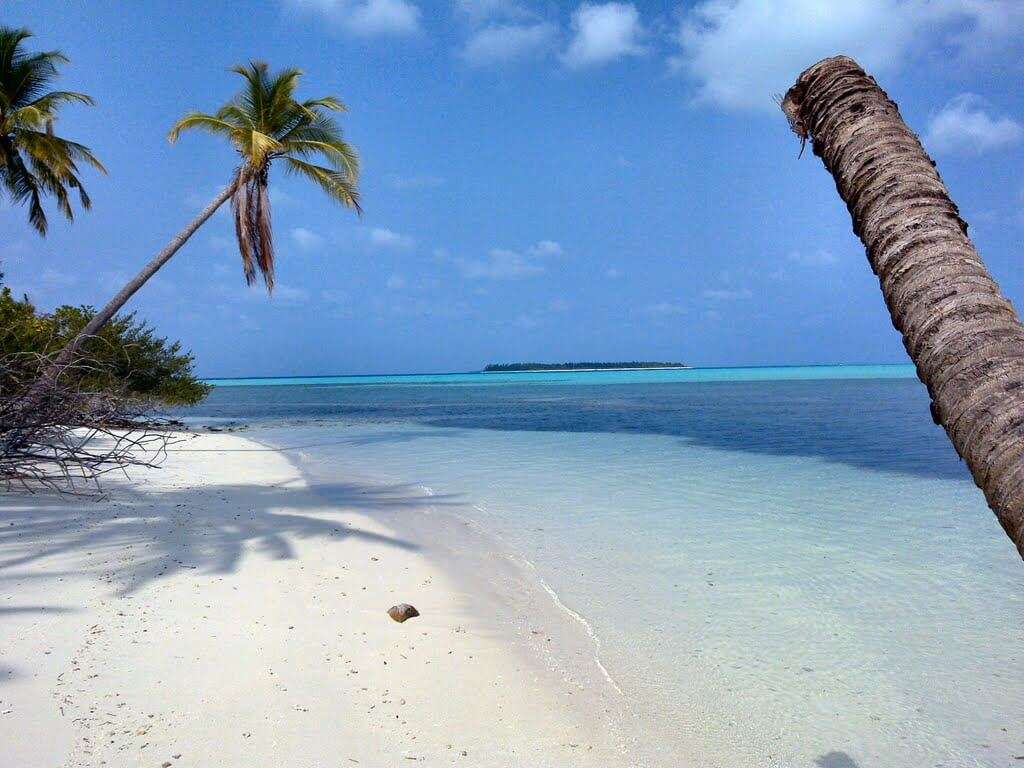 Bangaram Island, Lakshadweep is an inhabited island, which can be reached in less than 20 minutes from Agatti island through a speed boat. The island is mainly visited by international tourists and by those who're planning their honeymoon in Lakshadweep, for it's isolated, peaceful, and has beautiful beaches dotted by beautiful coconut palms. It's the kind of island where you can sit all day long without doing anything, just admiring nature's beauty.
The closest airport from Bangaram Island is Agatti Airport, and the second closest is Cochin International Airport. The airport is well connected to Bangalore, Kochi, and Chennai via Air India flights.
5 Lakshadweep Honeymoon Resorts That Offer Eternal Peace
Best Time to Visit Bangram Island in Lakshadweep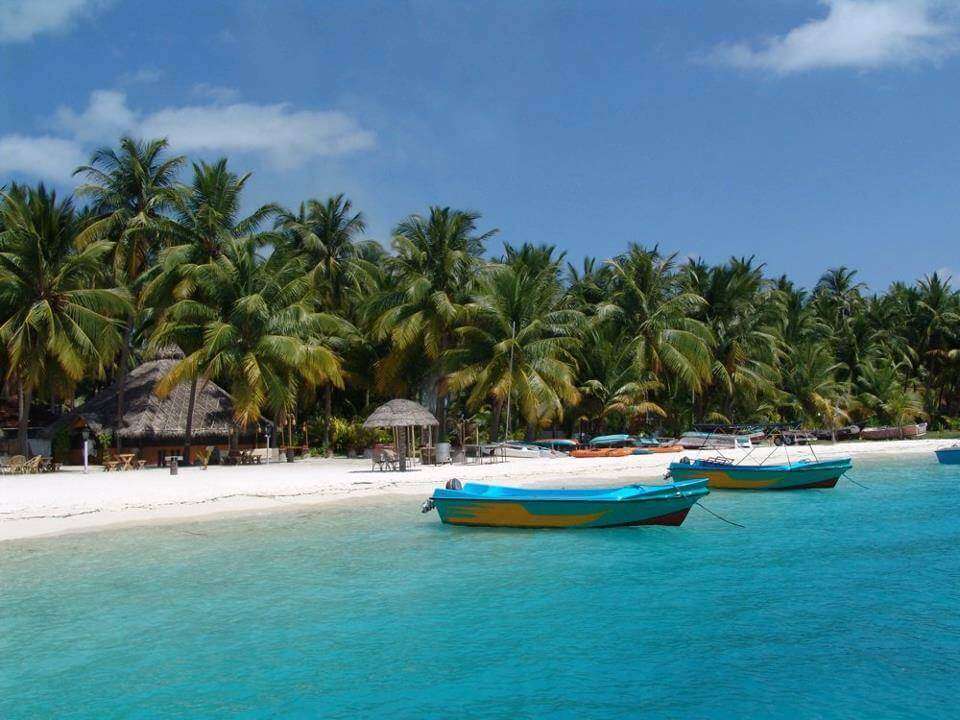 The best time to enjoy the beauty and beaches of Bangaram is Monsoon and Winter season. Monsoon season doesn't affect Bangaram and Agatti islands, as they can be accessed via flights from Kochi.
Summer in Bangaram: March to May is moderately hot and humid here. The temperature ranges between 25 degrees celsius to 35 degrees celsius.
Monsoon in Bangaram: June marks the beginning of monsoon here. The island remains wet till August, but the greenery of the island makes it look more beautiful than ever. The temperature ranges between 25 degrees celsius to 30 degrees celsius during monsoon. The water temperature remains pleasant 25 degrees celsius.
Winter in Bangaram: Winter in Bangaram starts in December and lasts till February. The temperature ranges between 20 degrees celsius to 30 degrees celsius during winter on the island.
Tips for your Trip to Bangaram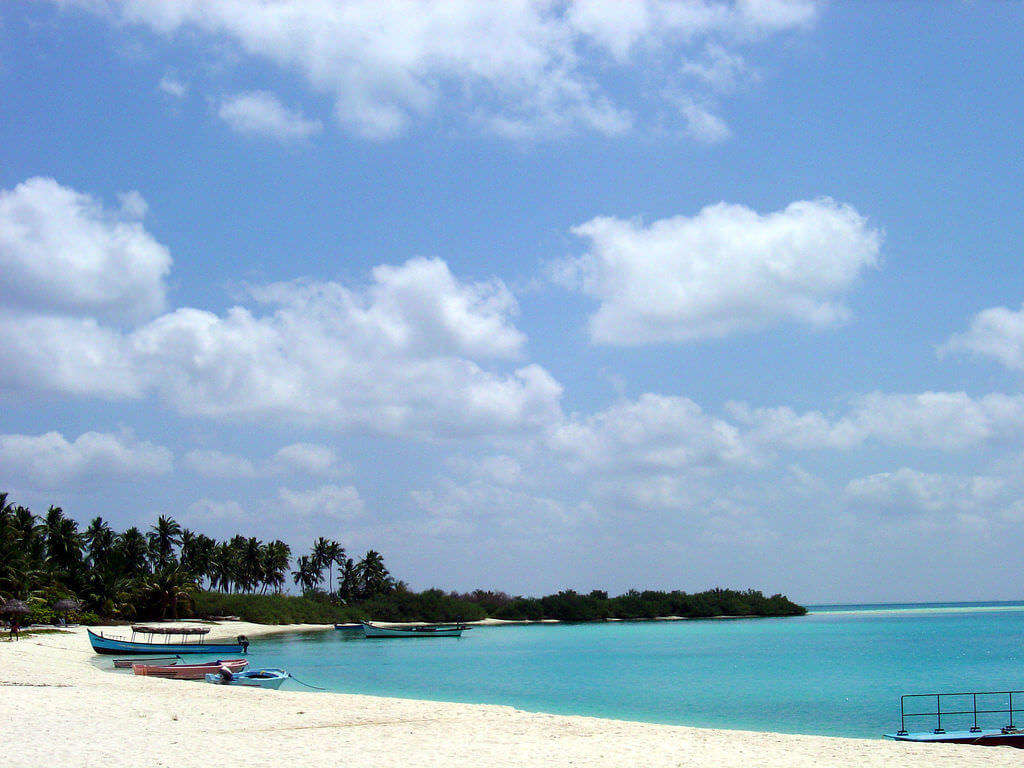 A permit is a must to visit Bangaram Island, or any Lakshadweep islands, for that matter. Get them from any travel agent in Kochi.
Carry cash to enjoy water activities; there are no ATM machines on the island.
There are only about 12 cottages on the island, so book in advance.
If you're a foodie, do carry snacks with you from Kochi.
Only BSNL network works on the island. If you're planning a long trip to the island, you can get a BSNL connection.
Things to do in Bangaram Island
The following are the popular things to indulge while exploring Bangaram Island:
1. Watching the Sunsets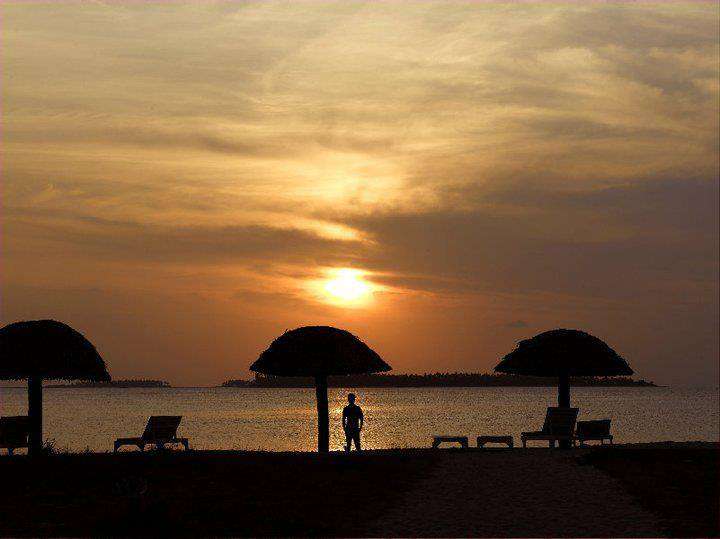 You can watch the sunsets with your toes in the soft and creamy sand. There's nothing as beautiful as watching the sun gradually sink beyond the horizon. You can also sunbathe on the clean beach of Bangaram Island without getting disturbed.
2. Have Dinner at the Beach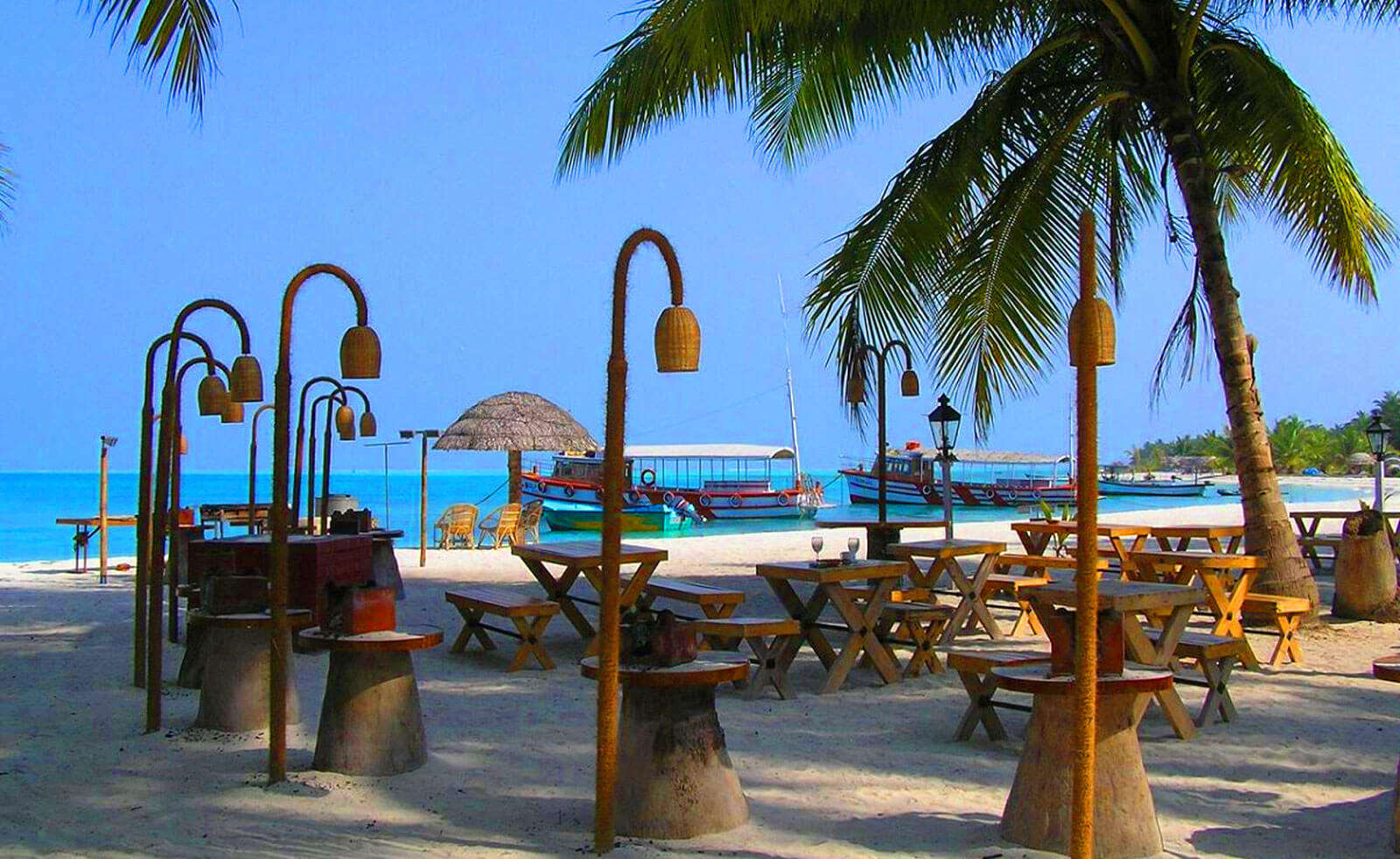 Image Source
Whether you want to have a perfect beach picnic or a romantic beach dinner with your partner, the clean beaches of Bangaram Island makes an ideal spot for such activities. You can spend many evenings and nights sitting on the lovely beaches, under the dark sky decorated with twinkling stars. This is amongst the best experiences of Bangaram Beach at night.
3. Try Scuba Diving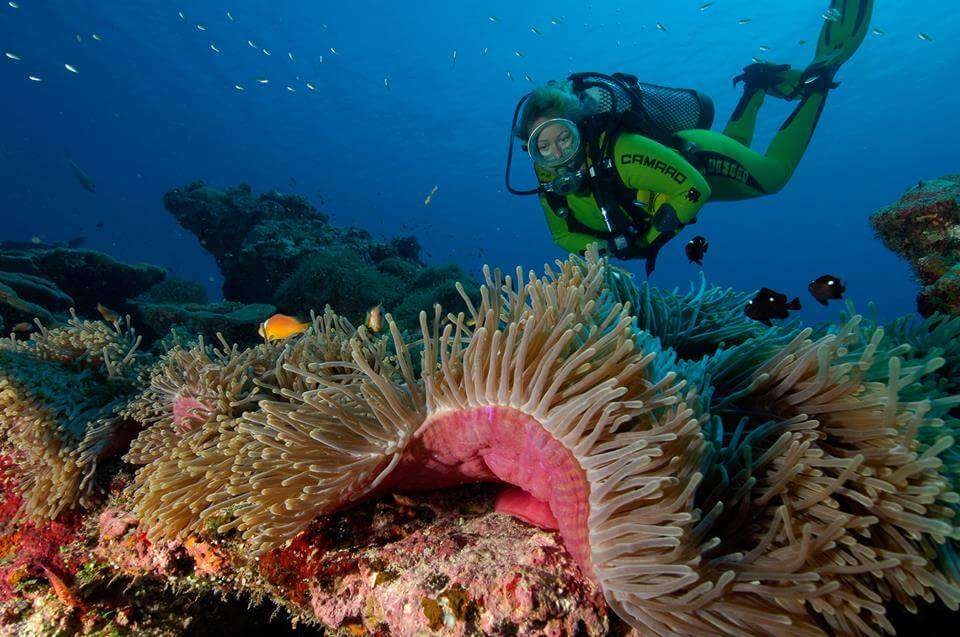 Image Source
Bangaram Island is known for watersports like deep sea fishing and scuba diving. The incredible marine life and mesmerizing blue waters make this island a perfect place for water activities without being bothered by other people. Fishing enthusiasts will love this place, as it is home to some of the most beautiful fishes like Jack Fish and King Fish. This is among the best things to do in Lakshadweep.
29 Monsoon Destinations In India That Will Make You Dance In The Rain
Where to Stay on Bangaram Island?
The following are the best place to stay around Bangaram Island:
Bangaram Island Resort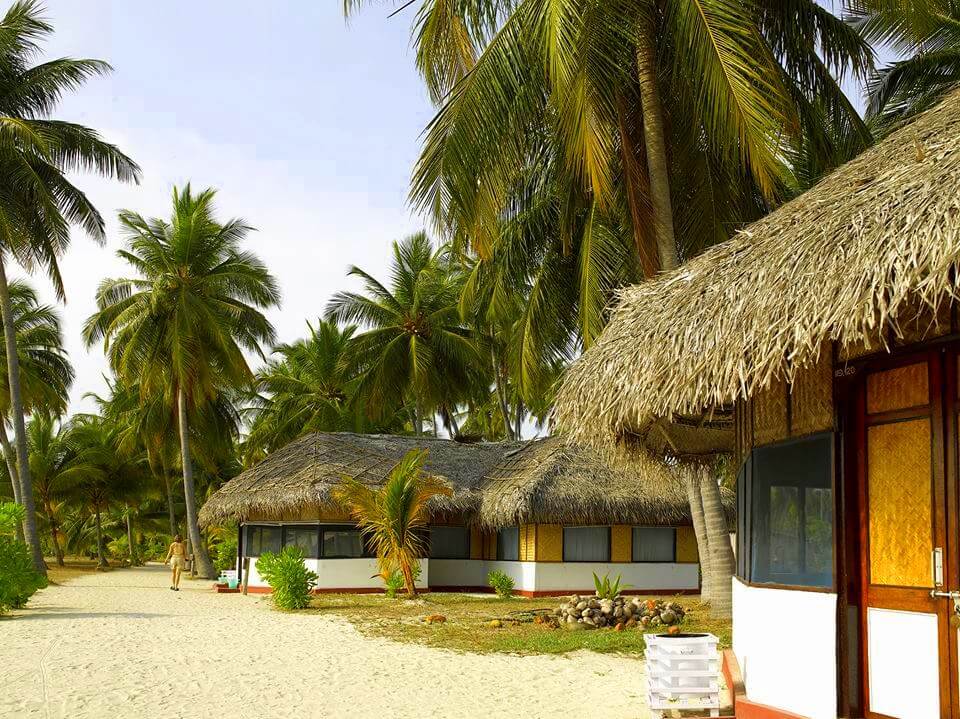 Image Source
Bangaram Island Resort is the only Bangaram Island accommodation. Although the resort is closed due to a legal issue on lease extension, there are some tents and 10-12 decent cottages for your stay.
14 Interesting Secrets Of Andaman Islands: All About The Scenic Destination

Blessed with wonderful beaches and weather, Bangaram Island is one of the best places to spend your monsoon and winter vacation. We hope this little guide to Bangaram Island helps you plan your trip to the island.
For our editorial codes of conduct and copyright disclaimer, please click here.
---
Looking To Book A Holiday Package?
---
Frequently Asked Questions about Bangaram Island
How do you get to Bangaram Island?
The nearest airport to Bangaram Island is the Agatti Airport, and it takes nearly 2 hour drive reach your destination. Agatti Airport is very well connected to major cities like Bangalore, Kochi and Chennai by air.
Is Bangaram Island open?
Yes, the island is currently open, however, you need to check before planning the visit as there are numerous attractions were closed in the previous months due to Covid outspread.
Is Bangaram Resort open?
According to the latest updates by the property, the Bangaram Island Resort has been re-opened for tourist. However, it is adviced to make the bookings in advance.
Can we carry alcohol to Lakshadweep?
Alcohol is banned across the islands of Lakshadweep, except Bangaram. Make sure that you are not carrying liquor to the islands from your place as that invites strict official action.
In which state in the Bangaram beach is found?
Bangaram Island is a part of the islands of Lakshadweep and welcomes visitors from across the world. The place is known for its serene beauty.
People Also Read: