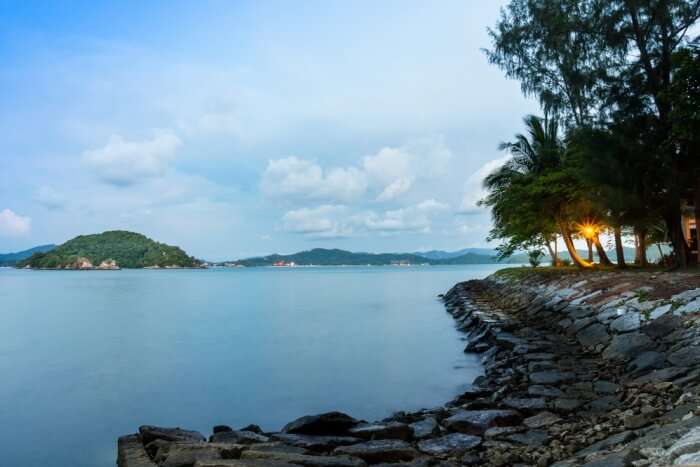 Honeymoon in Lakshadweep is the new rage these days. Have you ever wondered what is all the hype about? Or what is so special about the islands that so many people are now letting go of Goa or Maldives or Mauritius (once, very popular honeymoon destinations) to spend the initial days of their marital bliss in the lap of the Laccadive Sea?
Soothingly beautiful and spell-binding, Lakshadweep is the smallest Union Territory of India. 36 constituting islands of Lakshadweep sweep 32 km sq of area under them. The archipelago has everything you can ask for an amazing and memorable honeymoon – glittering water, shimmering sand, beautiful beaches, luxurious resorts, adventure activities, and warm locales. Know about what's there in the preparation of your once-in-a-lifetime trip to Lakshadweep.
Where Are The Lakshadweep Islands Located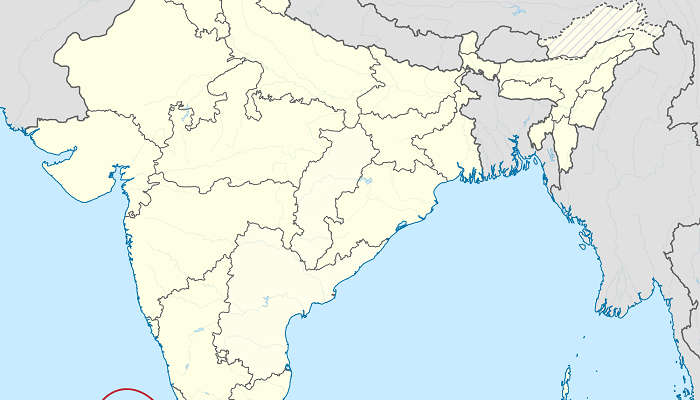 Lakshadweep islands are scattered over 30,000 sq. miles and are about 220 to 440 km away from the coastal city of Kochi in Kerala. Out of 36 islands, 17 are uninhabited, 10 inhabited, 4 newly formed islets, and 5 submerged reef atolls. Since it is closest to Kerala, its jurisdiction falls under the Kerala State and Kerala High Court.
Best Time To Visit Lakshadweep For Honeymoon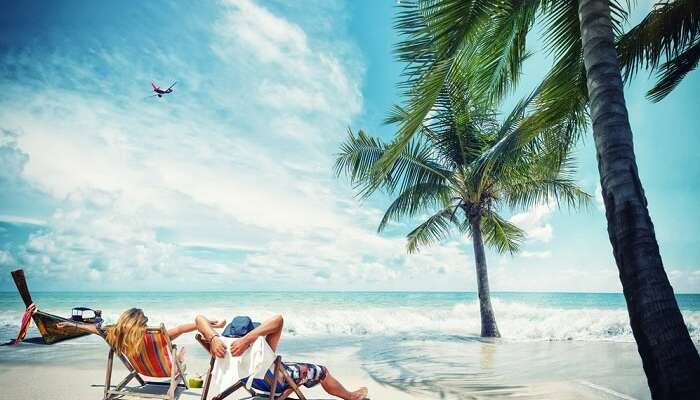 The climate here is tropical so it's pleasant all year around. Due to its proximity to Kerala, the weather is very much alike. The temperature ranges from 25° to 35° Celsius, which is quite pleasant most time of the year. The average humidity here is 70% which is neither too high, nor too low.
If you are planning anytime soon, months from October to February are best suited for your honeymoon in Lakshadweep. It's the time when the vegetation is at its greenest.
---
Looking To Book Your Honeymoon Package?
Book memorable honeymoon on TravelTriangle with 650+ verified travel agents for 65+ domestic and international destinations.
---
Ideal Duration For Honeymoon In Lakshadweep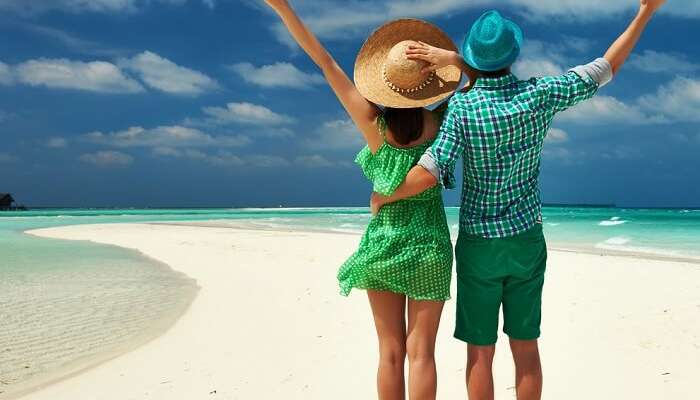 Since the mesh of islands is very small with respect to area that they cover, it is best to stay for 5 nights and 6 days in Lakshadweep. The duration is ideal for relaxing and having a laid-back time as well as indulging in various fun activities on the islands. You will have a splendid time here and will not be disappointed by the bevy of avenues for adventure and entertainment.
6 Islands For Honeymoon In Lakshadweep
The constituting islands of Lakshadweep are different in terms of offerings, yet similar in terms of tropical beauty. Out of 36 islands, some are atolls and some corals. Here are the most romantic islands that are actually the best honeymoon destinations in Lakshadweep:
1. Agatti Island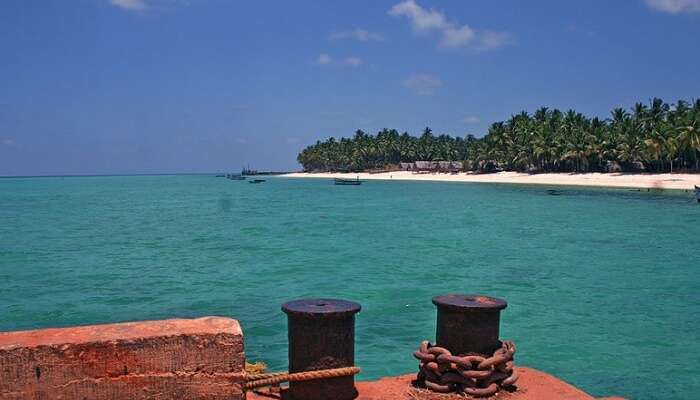 What's special for romantic souls: Agatti is probably the best snorkeling spot in Lakshadweep Islands. Take your loved one for a tour in sea in glass-bottomed boats or walk hand-in-hand around the beautiful lagoons of the island.
How to reach: The best way to reach Agatti Islands is by boarding a flight or cruise ship from Kochi.
Where to stay: Agatti Island Beach Resort is probably the best resort in Lakshadweep. Luxuriant surroundings and comfortable stay define the resort. Tariff will be INR 8,000 onwards, per night.
Open to foreigners: Yes
Must Read: 30 Gorgeously Surreal Landscapes of India You Have To See To Believe
2. Bangaram Island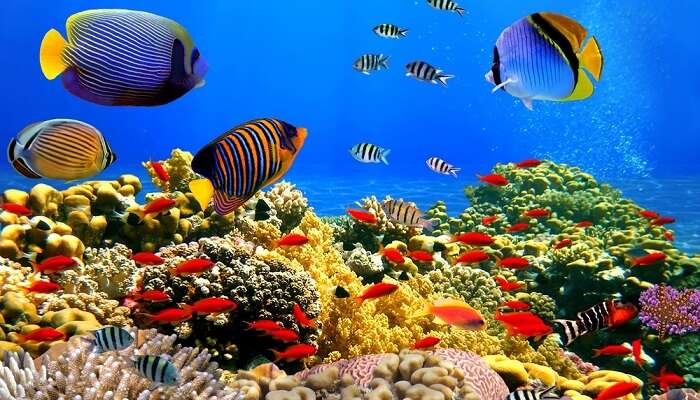 What's special for romantic souls: Extraordinary variety of colorful coral reefs and calm waters attract divers. If you and your life partner are into it, then missing diving here would be sin. In fact Lakshadweep has the most pristine waters for scuba diving in India . Little sandstone hideouts are perfect for you to find your corner and spend the day with your loved one.
How to reach: To reach Bangaram Islands, you would have to first reach Agatti. From here Bangaram Island can be reached in 30 minutes.
Where to stay: Tent stays offered by Lakshadweep tourism are a great way to stay close to nature. These tents, set up near any of the lagoons, will cost you somewhere around INR 6,000 per night.
Open to foreigners: No
3. Kadmat Island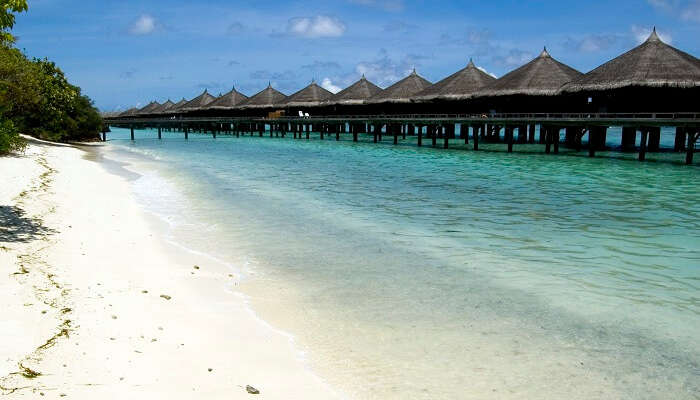 What's special for romantic souls: This 8 km long island is bewitchingly beautiful. Adding to the mesmerizing island is a stunning lagoon on one side and a coral outcrop on the other. One of the major fishing spots in Lakshadweep, Kadmat invites you to go fishing with your loved one on a bright sunny day.
How to reach: To reach Kadmat Island, you would have to reach Agatti first. From here, Kadmat Islands is 77 Km away. The distance can be covered in a helicopter.
Where to stay: Kadmat Beach Resort of Lakshadweep Tourism is the major hit there. Tariff would be in the range of INR 3,000 to 12,000 per night.
Open to foreigners: Yes
Suggested Read: Honeymoon In Mahabaleshwar: 7 Amazingly Romantic Ways To Spend It
4. Kavaratti Island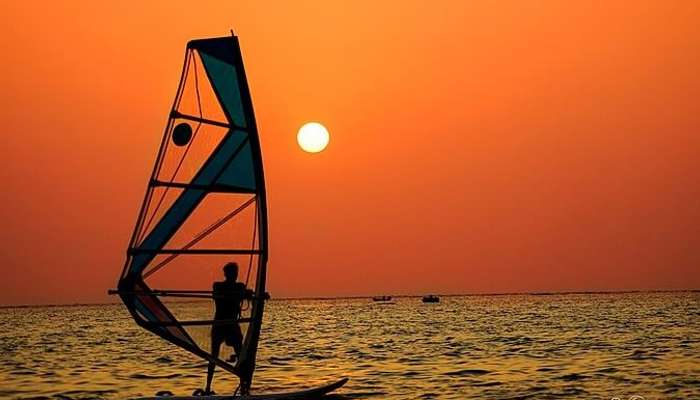 What's special for romantic souls: Magnificent lagoons and periphery of coconut mangroves signify Kavaratti Islands. Lakshadweep's foremost diving academy is set up in Kavaratti. One of the most popular islands in Lakshadweep, Kavaratti is your dose of beauty with a stunning spell.
How to reach: Kavaratti Island can be reached either by air, with th enearest airport being Agatti Aerodrome. You can also take one of the 4 passenger ships from Kochi.
Open to foreigners: No
5. Kalpeni Island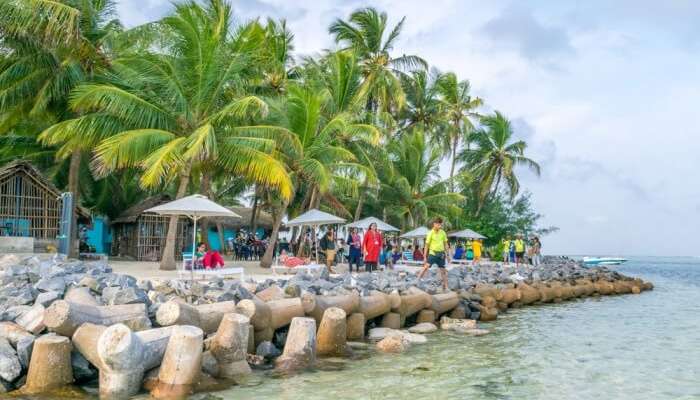 What's special for romantic souls: Kalpeni, with its three satellite islands, is a beautiful island with its small mosques and architectural wonders. Huge fishing nets casted in the sea add a kind of warmth to the place. The whole ambiance here, especially around dusk is such that you can't help falling in love. Besides captivating setting for romance, Kalpeni is where you can gorge on finger-licking seafood delicacies like Pickled Octopus, Roasted Lobster, and such.
How to reach: To reach Kalpeni Island, you need to take a flight to the Agatti Airport. From here Kalpeni can be reached via a 4 hour long boat jounrey. There are also passenger ships connecting Kalpeni with Kavaratti Islands and Mumbai.
Where to stay: Coral Beach Resort is a good stay option in Kalpeni Island. It will cost you about INR 6,000 per night on your honeymoon.
Open to foreigners: No
Suggested Read: 5 Lakshadweep Honeymoon Resorts That Offer Eternal Peace
6. Minicoy Island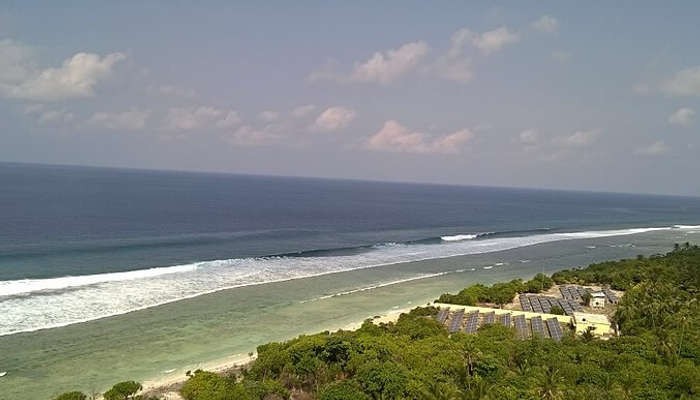 What's special for romantic souls: A melting pot of cultures and traditions, Minicoy has strong influences of British, Muslim, and Maldivian, and Malayali races. The crescent shaped island is known for its beautiful beaches and rich aquatic life. With less tourism, the beaches here are much like your personal beaches where you get all the privacy you want. We bet, you will miss such serenity for a long time after you are back.
How to reach: Take a flight from Kochi to the Lakshadweep main island to reach Minicoy Island. You can also board any of the 4 passenger ships to reach the island.
Where to stay: The Minicoy Resort is a beautiful resort in Minicoy Island, where you can stay leisurely for your honeymoon in Lakshadweep. From open-to-sky bathrooms to cute Lakshadweep honeymoon cottages, the resort has everything good to offer. Tariff will be around INR 8,000 per night.
Open to foreigners: No
Suggested Read: The Ultimate Guide For Your Honeymoon In Fiji
8 Things To Do On Your Honeymoon
Lakshadweep offers a rich bouquet of fun activities which can bring the newly-weds all the more closer. Spend some fun time with each other, as you go on collecting the shell-souvenirs at the gorgeous islands and beaches of Lakshadweep. Plan your honeymoon in Lakshadweep Islands in a way that you get to include the maximum of the activities given below:
1. Scuba Diving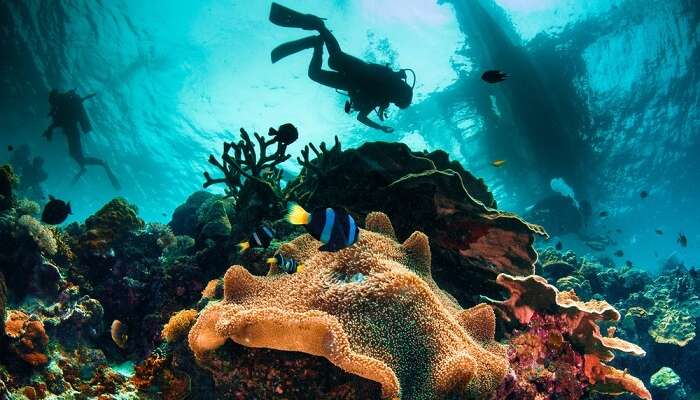 Kalpeni Island is the best island in Lakshadweep for honeymoon, when it comes to scuba diving scenes for couples. If you and your beloved would like to add the adventure element to your honeymoon, then you must go Scuba diving at Kalpeni Island and marvel at the colorful under-water world of the corals with your new partner. It is the best way to explore the fantastic underwater world.
Places to visit: Agatti, Bangaram, and Kadmat
2. Kite Surfing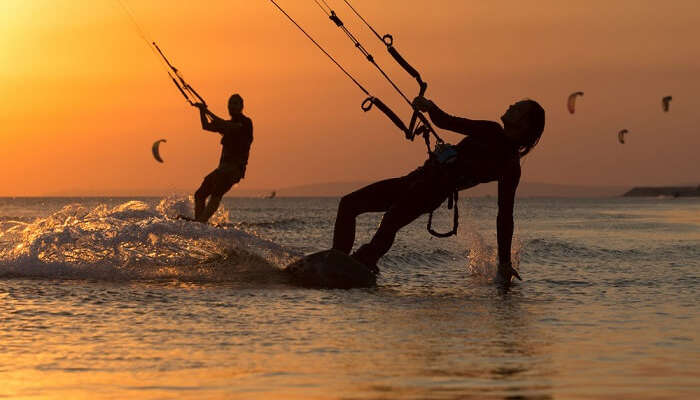 Almost all the Lakshadweep honeymoon reviews have one thing in common, the watersports. It is also one of the most romantic things to do on your honeymoon in Lakshadweep. Go kite surfing at Kadmat Island and behold the moment when cool breeze ruffles through your hair. Kite surfing is an amazing water adventure sports that you can experience on your Lakshadweep honeymoon. It is one of the coolest sports you can do on water. Some people find kite surfing slightly annoying, but you can progress from the stage of a beginner to an expert quite quickly.
Places to visit: Kadamat Island
Suggested Read: Honeymoon In Seychelles: An Affair To Remember!
3. Canoeing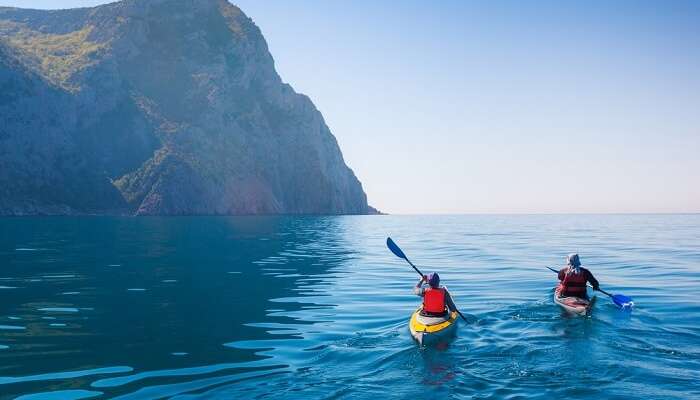 Nothing is more romantic than canoeing in the sea and exploring the deep blue waters with just your partner and no one else around. Let this be a journey of exploring the world and exploring each other. Mesmerizing view and some quality time awaits you both in Lakshadweep. Canoeing has gained immense popularity among honeymooners and backpackers.
Places to visit: Minicoy Island
4. Sunset Watching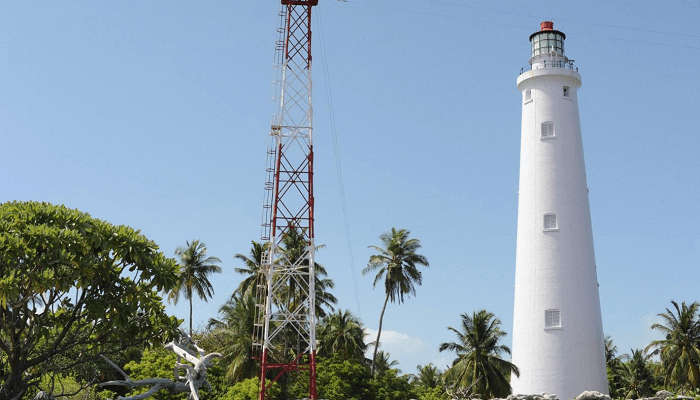 With an abundance of scenic beauty, Minicoy Island is one of the best honeymoon places in Lakshadweep. Behold the sunset and night views from the Lighthouse at Minicoy Island since they are nothing less of dreamy. Don't forget to click tons of pictures of the sunset! The silhouette of the palm trees during sunset on the beach makes for a perfect backdrop against a couple selfie.
Places to visit: Kalpeni Beach
Suggested Read: The Ultimate List of Adventure Holidays In India For Summer 2019
5. Attending Festivals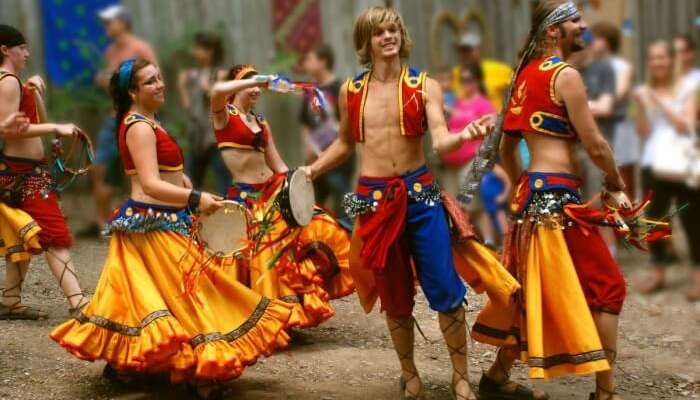 Traveling to a new country and getting to know about its culture and traditions is an integral part of all vacations. Indulge in some festivities with the tribals of Lakshadweep Islands. This is one of the best things to do to make your honeymoon Lakshadweep, India an even more exciting affair. The majority of population in Lakshadweep follows Islam, and hence they celebrate all the prominent Islamic festivals like  Eid-ul-Fitr, Milad-Ul-Nabi, Bakri-Eid, and Muharram.
Places to visit: Amini Island
Suggested Read: 6 Best Beaches In Lakshadweep That Will Blow You Away
---
Planning your honeymoon but confused about where to go? These honeymoon stories help you find your best honeymoon trip ever!
Real honeymooners. Real stays. Real opinions to help you make the right choice.
---
6. Sunbathing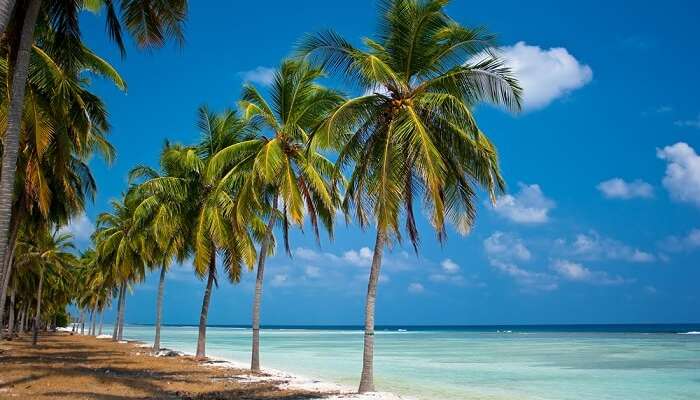 Go sunbathing and revel in the beauty of stunning landscapes of Lakshadweep. Relaxing on the beach together is one of the best moments of a beach honeymoon vacation. Do carry your swimwear and sunscreens with you to enjoy sunbathing at the beaches. A good rule of thumb is to avoid prolonged exposure to the sun between the hours of 11 AM and 3 PM.
Places to visit: Kalpeni Beach
7. Fish Hatchery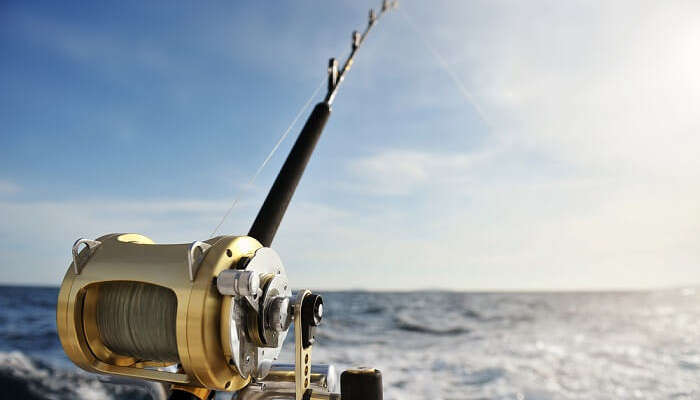 Witness the mesmerizing Fish Hatchery at Agatti Island and wonder at the marvel of the beginning of new lives with your bae. This is one of the most interesting and unique things to do in Lakshadweep on a honeymoon. A fish hatchery is a place for artificial breeding of marine life. The people at fish hatchery rear fishes and other animals through their early stages.
Places to visit: Agatti Island
Suggested Read: Gear Up For A Cruise To Lakshadweep With This Handy Guide
8. Fishing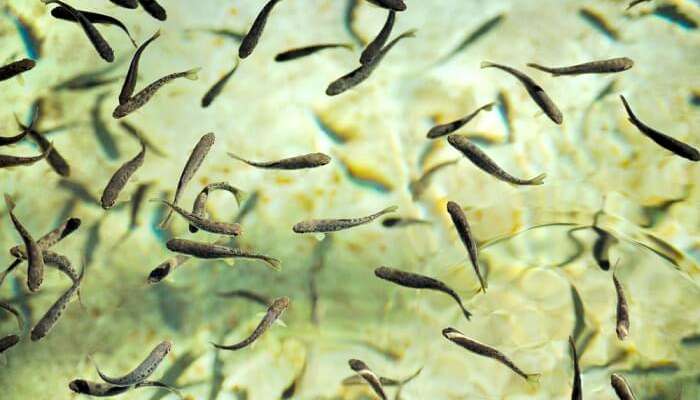 Go deep fishing and lagoon fishing with your spouse in the marine-life rich waters of Lakshadweep. Complete with each other in fun and see who catches more fishes. Sounds fun right? Do add fishing in your things to do on your honeymoon list. Fishing for deep sea fishes can offer you a romantic escape. It doesn't get any better than this for honeymooners!
Places to visit: Kadmat Island
Suggested Read: 15 Budget Destinations In India To Welcome New Year Like Never Before In 2019!
How To Reach Lakshadweep Islands
Lakshadweep Islands are a popular holiday destination and several travelers visit this place every year. Here's how you can reach the islands for your honeymoon in Lakshadweep, India:
1. By Waterways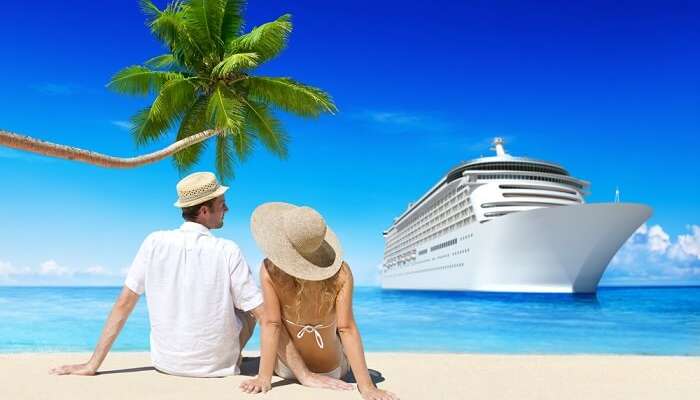 There are seven passenger ships which take you to Lakshadweep Islands from Kochi, namely, MV Amindivi, MV Arabian Sea, MV Bharat Seema, MV Dweep Setu, MV Kavaratti, MV Lakshadweep Sea, and MV Minicoy. The journey takes around 15 to 20 hours, depending on the weather conditions.
These ships have different levels of accommodations like AC Deluxe, AC First Class, and Tourist Class with AC, and come complete with entertainment lounges, bars, cafeteria, and promenades. The journey costs you somewhere around INR 3,200 to INR 150 one side, depending upon the type of accommodation you have chosen.
2. By Airways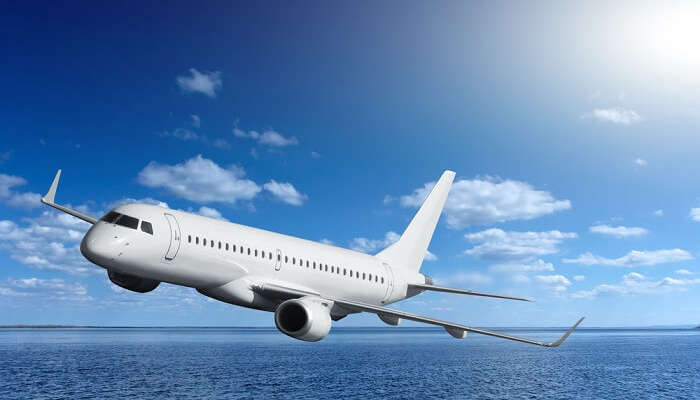 The only tourist air-link of Lakshadweep Islands to mainland is Cochin International Airport. Flights from Cochin International Airport fly to Agatti Aerodrome almost on a daily basis. They take an average of 1.5 hours to cover the passage, and operate six days a week, which leaves just one day without any air commutation. As of now, only Air India operates these flights. Transfers from Agatti Aerodrome take through helicopters and passenger boats.
Getting Around In Lakshadweep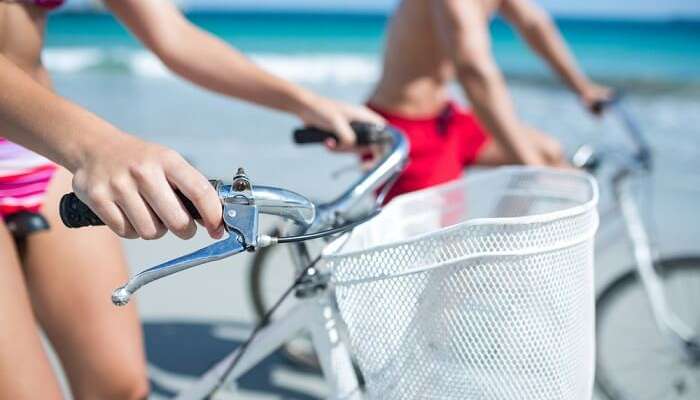 There are only two ways to travel intra-island – rental scooters and taxis. The starting fare for the taxis is bare minimum. Security deposits for rentals are not monumental either. You can also opt for private cabs, most of which are run by locals who can easily your tour guides.
For inter-island travelling, the most convenient and economical option is waterways. Travel by water scooters, boats, catamarans, and long-tail boats. Helicopters are also an option; a bit heavy on the pocket, yet offering mesmerizing bird-eye views from the top.
Further Read: 72 Best Honeymoon Destinations In The World in 2019!
After going through this mini guide, are you excited to plan your honeymoon in Lakshadweep? If yes, which is your favorite destination for a stay in Lakshadweep? Tell us in the comments below, but before that, plan a honeymoon trip to Lakshadweep and let love takeover on this amazing journey.
Frequently Asked Questions About Honeymoon In Lakshadweep
Q. Is Passport required to go to Lakshadweep?
A. If you are traveling to Lakshadweep from India, you won't require a passport but from other countries, you will require one.
Q. Is Lakshadweep safe for honeymoon?
A. Lakshadweep is one of the safest places to honeymoon with your beau.
Q. What is the best time to visit Lakshadweep for a honeymoon?
A. The best time to honeymoon in Lakshadweep is from October to mid-May when it is not very rainy.
Q. Which is better Lakshadweep or Andaman?
A. Andaman apparently has an edge over Lakshadweep owing to better connectivity and comforts.
---
Looking To Book An International Honeymoon?
Book memorable honeymoon on TravelTriangle with 650+ verified travel agents for 65+ domestic and international destinations.
---
People Also Read:
Kerala Honeymoon Honeymoon In Goa Honeymoon In Andaman
Comments
comments