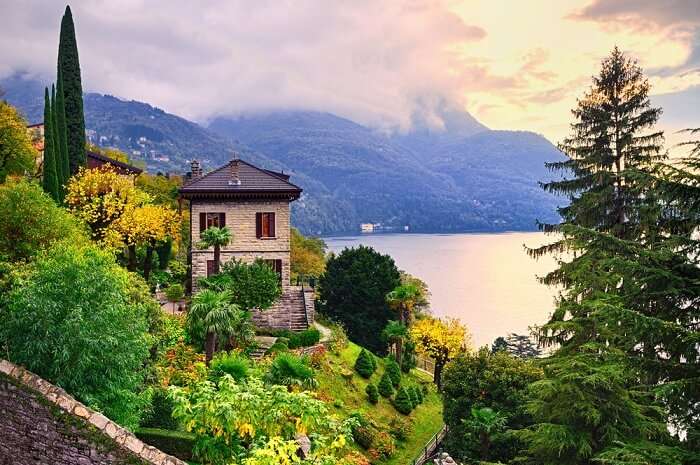 A busy port town, buzzing nightlife, historic old town, and blue beaches, Bari is popular not for one but many reasons! Bari is one of the largest towns in southern Italy and is the capital of Italy's Puglia region. It has the historic center known as Barivecchia, where you might just get lost in the maze-like streets. The churches of Bari are world-famous, especially the Basilica San Nicola which contains the bones of Saint Nicolas also known as Santa Claus! Bari also has a long coastline with villages dotting the coast, which has now turned into seaside resorts. The best way to enjoy all that Bari has to offer is by staying at these Bari villas.
10 Awesome Bari Villas
We have listed out the best Bari villas that combine traditional architectural elements with modern facilities to offer guests a comfortable stay. Keep scrolling down to know more about the best Bari holiday villas!
1. Villa Polignano
The blue and white interiors of the Villa Polignano seem to draw inspiration from the beaches of Bari. The Villa is one of the most affordable villas in Bari Italy and is ideally positioned to access the beach. It is very near to lots of beach clubs like Lido Calarena, Wonder and Coco Beach Clubs. And if you don't want to venture to the sea, you can enjoy the calm and clean waters of the swimming pool in the villa. The villa has two bedrooms and can accommodate up to six guests. From the villa, you can also go sightseeing to places like Domenico Modugno, and Ostuni.
Location: Cozze, Puglia, Italy
Starting price: INR 7,600/-
Must Read: Italy In December 2021: Top 6 Places That Take You Through The Best Of This Winter Paradise!
2. Villa Itria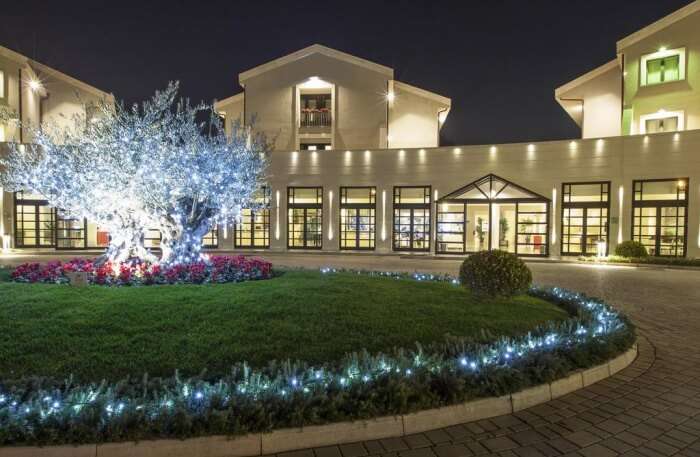 You can step back into time in this traditional villa of the Bari region called the Trullo. The 'Trullo' is an ancient form of architecture which uses Apulian dry stone which is found only in the Bari district and had pointed cone roofs. Unlike using it for storage like in the 16th century, today this villa has converted the trullo into one of the most famous 5-star luxury villas in Bari. It is one of the unique private villas in Bari Italy, and you will be lucky to get a booking here. The villa has two bedrooms and can host up to four guests, which makes it ideal for a small family. It also has a beautiful stone swimming pool that is sunlit! This villa is also counted among the most popular Bari wedding villas.
Location: Locorotondo, Bari, Italy
Starting price: INR 7,800/-
3. Villa Puglia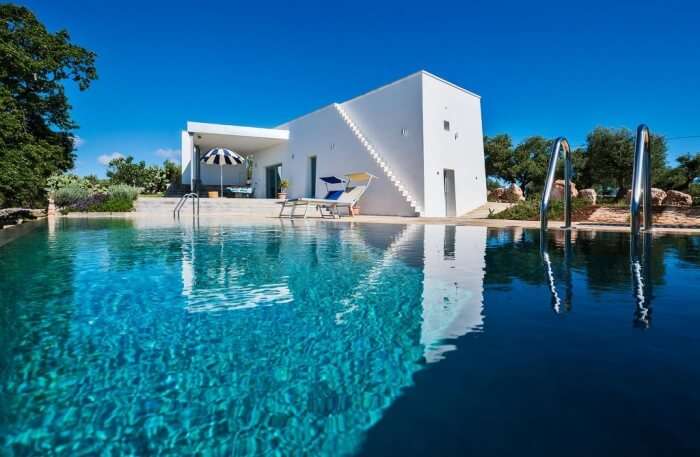 If you love the idea of staying in a villa but cannot afford the costs of renting the whole villa, then you can choose the Villa Puglia. The villa is a smaller cottage attached to a big house with a garden that has trees, a solarium, and a huge swimming pool. It is one of the most affordable Bari villa Italia with access to everything! The interiors are beautiful and traditionally decorate and come with a stone barbeque and traditional wood oven, it is ideal to cook a pizza! There is a lot of shade around the villa, and you can lounge in the hammock or sit down with a book on the many benches and lawns, the choice is yours!
Location: Bari, Italy
Starting price: INR 2,500/-
Suggested Read: 16 Enchanting Beaches In Italy For An Unforgettable Vacation By The Ocean
4. Villa San Giardino San Tommaso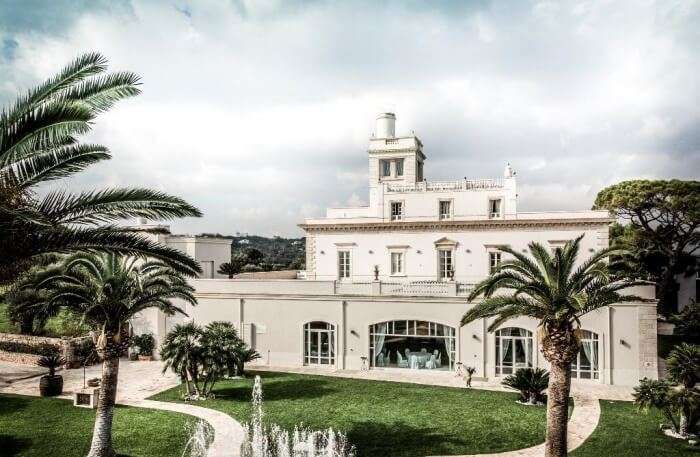 The Villa San Giardino is one of the most beautiful private villas in Bari Italy. The house itself is compact and includes two bedrooms that can accommodate up to four guests making it suitable for a young family with kids. The best feature of the villa is the extensive outdoor spaces; there is a large terrace area with outdoor seating where you can enjoy breakfast with the family. The kitchen is fully-equipped with utensils to make all your meals at home. There is a supermarket nearby where you can stock up on groceries. The interiors of the villa are done up in floral shades, and the outdoors have several flower plants and aromatic plants that create a fragrant and divine atmosphere.
Location: Monopoli, Bari, Italy
Starting price: INR 4,900/-
5. Villa Zona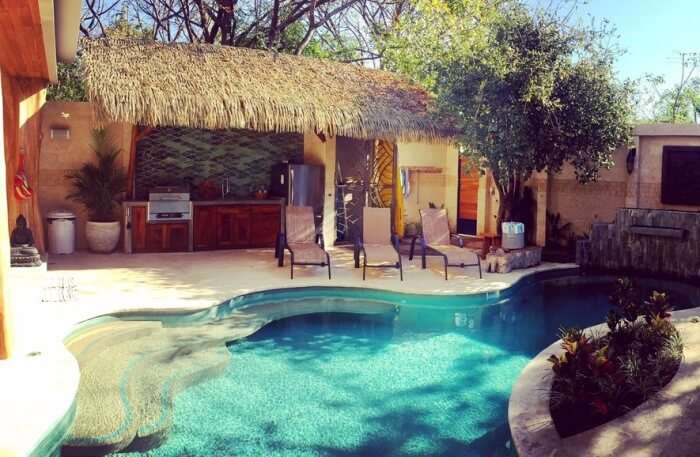 The villa is a typical Mediterranean house and decorated in earthy colors like browns and pastels. The most striking features that previous guests have loved about the villa is the extensive gardens. The garden has large trees of citrus and other native species, plus lawn that is ideal to have a picnic under! There are also benches set up under the trees for enjoying a relaxing read. The villa is centrally located in Bari from where you can visit its landmarks including Basilica San Nicola, Bari Cathedral, and Teatro Petruzzelli. The villa is also 200m from the ring road, so even if you need to head to Naples or other South Italy destination it won't delay you!
Location: Bari, Italy
Starting price: INR 5,600/-
Suggested Read: 10 Best Hostels In Italy That Are Perfect For An Affordable Sojourn
6. Villa Santa Lucia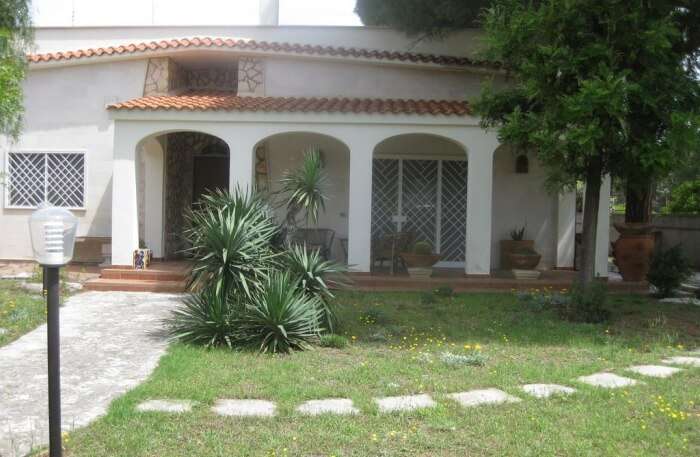 The town of Monopoli in the municipality of Bari is home to authentic Trullo houses, and one such trullo is now the Villa Santa Lucia. It is one of the Bari villas that are suitable for small families and couples. It is affordable, close to the sea, and fitted with all the amenities for a comfortable extended stay. The villa's courtyard has a pretty canopy of vines, while the interiors are all stonework with wooden furniture. You will feel like you have entered a Greek folk tale! One of the best features of the villa is the wood-fired oven that will make excellent pizzas.
Location: Monopoli, Bari, Italy
Starting price: INR 5,400/-
7. Villa Monopoli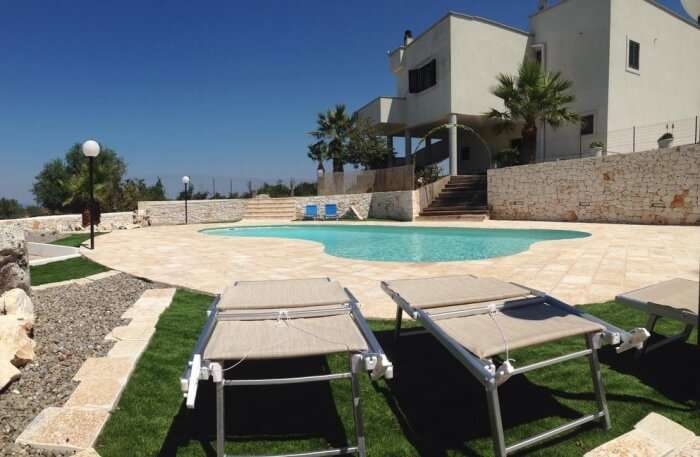 A gravel courtyard with landscaped area welcomes you to the Villa Monopoli. It is one of the luxury villas in Bari that focuses on style and function, ensuring complete comfort for their guests. The villa is very close to the ocean and about 40 minutes drive away from the main center of Bari. The villa is surrounded by olive and almond trees, which gives it a rural atmosphere. You can enjoy walking or cycling in the area and head to the beach for a swim. The villa has two bedrooms with five guests and has an outdoor BBQ area. It is a picturesque villa and ideal for those who love a calm environment to enjoy their holiday.
Location: Monopoli, Bari, Italy
Starting price: INR 5,000/-
Suggested Read: 6 Stunning Churches In Italy That Look Straight Out Of An Artist's Dream!
8. Villa Elegante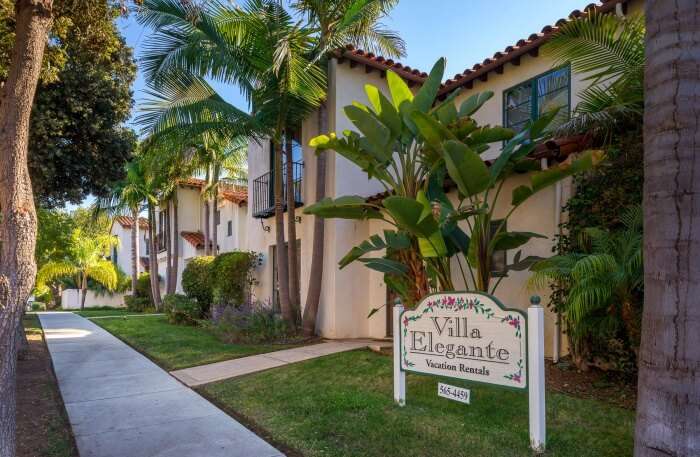 If you are a large group of friends or two families traveling together to Italy, then you would like to pick a stay that will help you explore Bari easily. The Villa Elegante is near the Bari Railway Station and just 60 meters away from the city center. It has four bedrooms where each can accommodate up to 11 guests, the rooms are large and airy and designed stylishly. The dining room is big and can even accommodate up to 20 people in case you have guests joining for dinner. There is also a parking garage for two cars and two motorbikes, which means you don't have to go searching for public parking!
Location: Bari, Italy
Starting price: INR 6,300/-
9. Villa Nicodemo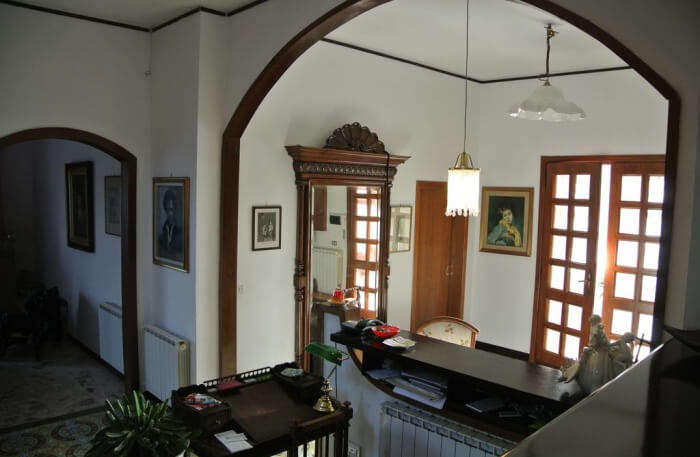 Are you planning for a large family vacation in Bari? Then head to the Villa Nicodemo, one of the best-located luxury villas in Bari. The villa offers the best of countryside atmosphere with easy access to the beach. From the villa, you can visit all the villages of Bari easy including Alberobello, Locorotondo, Martina Franca, Ostuni, Noci, and Monopoli. If you want to relax at home, then the large roman swimming pool is perfect. It also has deck chairs and safety options that will make sure your kid is safe in the villa. The villa has free Wifi in case you want to stay connected with the outside world!
Location: Impalata, Bari, Italy
Starting price: INR 9,500/-
Suggested Read: If You Only Have 2 Weeks In Italy, These Charming Places Should Make The Cut To Your Itinerary
10. Villa Antonelli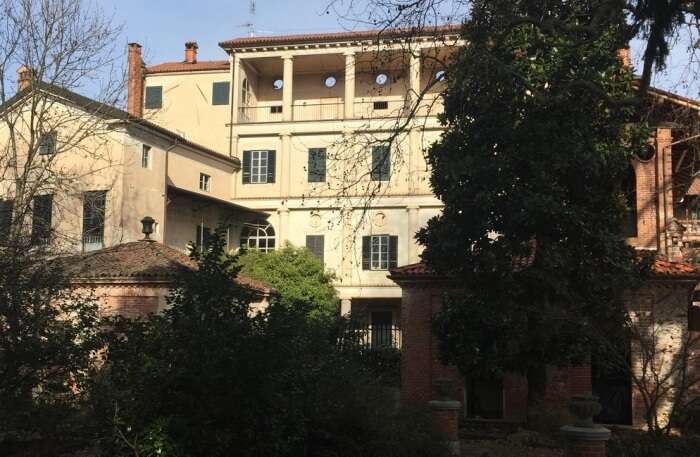 Take a break from the hectic sightseeing and let life take a relaxed course at this villa in Bari. It is one of those Bari villas which are self-sustained and have everything, so you don't have to go out. The kitchen comes with basic spices, cookware, oven, and stove to make anything you want to! It's also a great idea as you can make your home meals when you are always tired of eating out in restaurants. The villa has two bedrooms and is suitable for four guests, making it ideal for a family with two children. You will such a lovely time that you will never want to go back home!
Location: Antonelli, Italy
Starting price: INR 4,800/-
Further Read: Shopping In Italy: 6 Best Places For The Shopaholics To Indulge In An Extravaganza
We bet you are eager to explore this city while staying at these gorgeous Bari villas. Make sure you book your stay in advance so that you don't miss out on on the fabulous experience of staying at either of these! Know of any more villas in Bari where one can stay during their holiday in Italy? Let us know in the comments section below.
---
Looking To Book An International Holiday?
Book memorable holidays on TravelTriangle with 650+ verified travel agents for 65+ domestic and international destinations.
---
Comments
comments