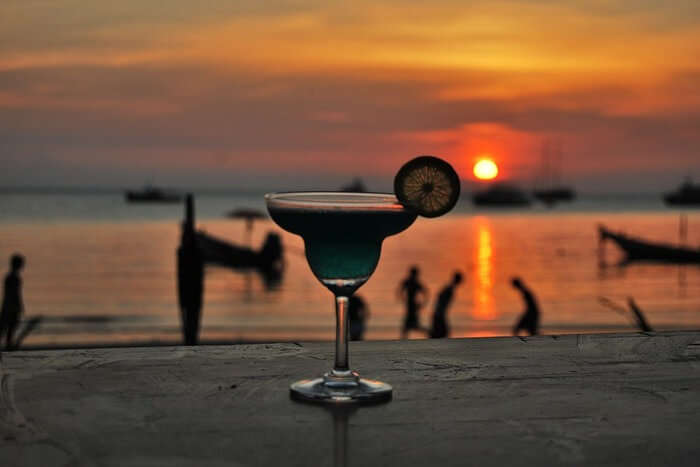 Cover Image Credit: sarahlarkin by Pixabay
A beach vacation always sounds like a good idea, but you know what sounds better? An escape to some of the best beach party destinations in the world! These beaches have got it all – bewitching landscape, ease of connectivity, myriad of water activities, and of course most importantly, the fact that night never crawls in here. These destinations have beaches where you can go in the afternoon or late at night, the energy will never be seen dropping.
This post features some of world's most phenomenal destinations hosting zappy parties day in and day out! Let's have a look!
1. Ibiza, Spain

It's not surprising that Ibiza is featured among top beach party destinations in the world. Musicians around the world (right from Vengaboys to Mike Posner) have created hypnotic melodies talking about the buzz that Ibiza is! The boat parties, clubs and music festivals here create a thriving party scenario, something that will keep your spirits high day in and day out.
Platja d'en Bossa has to be in your priority list if you wish to witness and be a part of the lunatic party culture of the island. Ushuaia and Bora Bora are among the best clubs here. Cala Jondal Beach is another gem where you'd live the best life while in Tropicana.
2. Goa, India

Goa is often called the Las Vegas of India, and for all the right reasons indeed! This beach state has got some of top clubs of the country, most of them right at the picturesque beaches. When we talk about best party beaches in the world, it gives you plenty of names to start with. Anjuna, Palolem and Baga are among most famous beaches in Goa you must visit if you wish to witness the buzzing party scenario.
3. Bali, Indonesia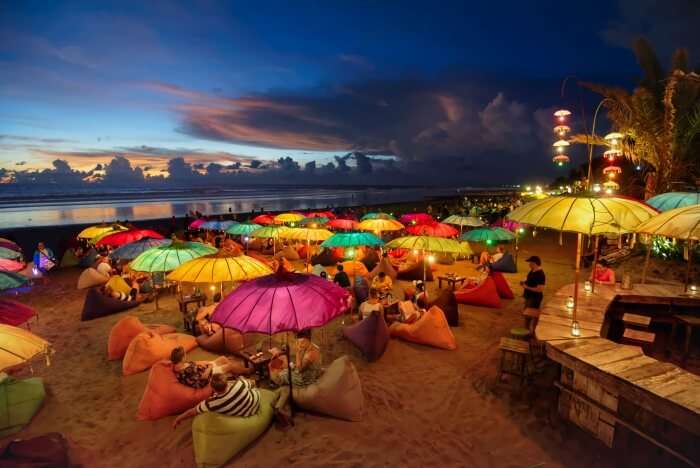 Bali is among the most sought-after destination in SE Asia for travelers, whether they're traveling solo, with family, or on a honeymoon. The beaches in Bali are known for their scenic charm, activities and most importantly its parties. Kuta and Seminyak are top names that are listed when we talk about the best party beaches in Bali, thanks to many beach clubs here.
Must Read: 10 Best Beach Festivals In The World Where You Can Eat, Drink, Dance, And Party Non-Stop!
4. Miami, USA

Miami is the definition of a buzzing beach party destination without a doubt. The nightlife is exceptionally alive and glittering. Even during the day you'll witness the bars and clubs in full glory. Keep your eyes open, as you may as well spot celebrities around. The raging nightclubs here set the night on fire, and adding to the phenomenal vibes are the crazy music festivals like the Ultra Music Festival.
5. Boracay, Philippines

One of the best beach party vacation destinations in Asia, Boracay will leave have you tapping your toes, especially when you are at the White Beach. This picturesque beach gets more fun as soon as the sun sets. You will come across fire dancers, and pulsating bars and clubs. Other than that, you may as well get to be a part other entertainment events, such as live music.
6. Koh Phangan, Thailand

This, or any list of best party beaches in the world cannot be done without having Koh Phangan featured. You can book Thailand tour package Plan A Trip To Manali For Honeymoon for Koh Phangan anytime, and there will be a crazy celebration going on. And if you are coming during half and full moon beach parties, you are in for a treat! Visit Haad Rin Beach and live the best time of your life.
Suggested Read: 27 Best Places For Bachelor Party In The World
7. Mykonos, Greece

Often listed among the top 10 beach party destinations in Europe, Mykonos is both a tranquil escape and a party-animal's paradise. At the Super Paradise Beach fun never ceases, the merriment begins in afternoon and doesn't conclude until the sun rises! The beach is also frequented by celebrities, so don't get too sloshed and miss your opportunity to meet your favorite star.
8. Rio de Janeiro, Brazil

Brazil already has made its mark as a destination for festivities and carnivals. So, when we are speaking of beach destinations for party-lovers, we cannot let this name slip off our memory. Rio de Janeiro's Copacabana Beach is a place that will keep your spirits high with happening beach bars and street food stalls arrayed near the shore.
9. Montanita, Ecuador

Montanita is primarily known for surfing and its lively vibes attract zestful tribe. This is anyway a dreamy escape, even if you don't know how to surf. Montanita is also called the Little Amsterdam for all the right reasons, as it defies different legal statements like the usage of Marijuana itself. The Full Moon Party is something you must be a part of. You can indeed come over anytime and enjoy your time partying till the wee hours of the morning.
10. Cancun, Mexico

Cancun comes as a popular name known for a lively atmosphere. There is this blend of modernity, charming beaches (adorned with white sand and crystal blue water) and of course a party culture that can make anyone envious for missing out on it. The glow in the dark as well as bubble parties of this Mexican region are something that will enliven you. Another plus point of partying in Cancun is that the legal age here is 18.
So, which of these beach party destinations in the world sound most irresistible to you? Wish to suggest more such places? Leave your thoughts in the comment section below!
Further Read: 10 Tips On Beach Vacations You Must Embrace For Flawlessness