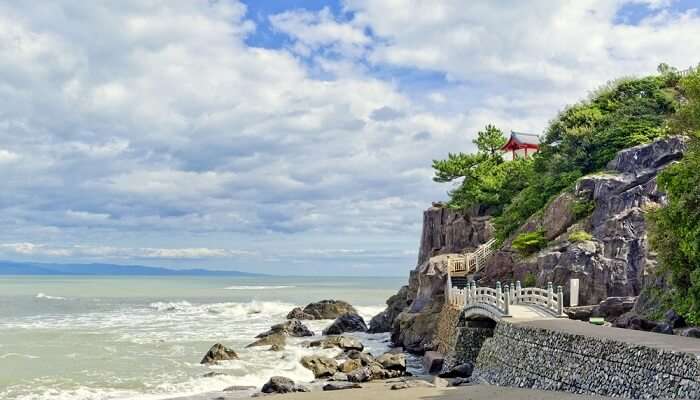 Kochi, also known as the Queen of the Arabian Sea was a major port town of the Indian subcontinent during the medieval period. It became the first Portuguese Colony of India after it was invaded. Even today it is one of the major cities in India and is also the financial, commercial and industrial capital of the state of Kerala. Today, beaches in Kochi are a major tourist attraction which attracts people from all around the globe. Another attraction of this town is Fort Kochi which is a historic settlement of medieval times, consisting of old styled bungalows along with many stalls.
10 Best Beaches In Kochi
The beaches in Kochi India unlike all others beaches, are an escape from this stressful and hectic life of today. The beaches give such a relaxed feeling that we can sit on a beach for hours just looking at the waves touching our feet and enjoy the cool breeze. Beaches in Kochi give a warm pleasant feeling and so do the people of Kochi who warmly welcome tourists from all around the world. Check out the top 11 beaches you have to visit on your next trip to Kochi!
Quick Links For A Glimpse
1. Cherai Beach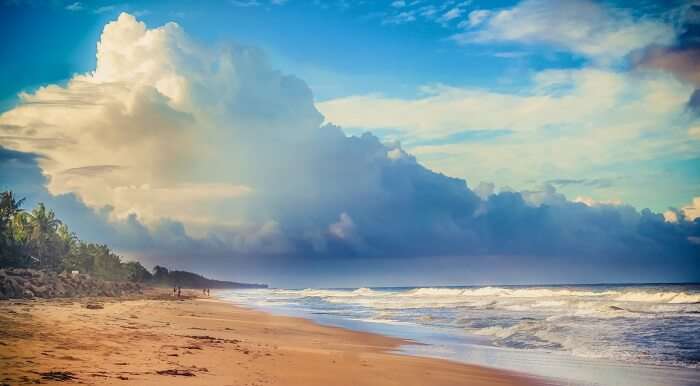 Image Source
One of the best beaches in Kochi India, if you visit Kochi but not this beach the trip is not worth it. This beach is in close vicinity to the main town of Kochi and is popular because of frequent dolphin sightings. The tides here are calm and cool to make swimming and relaxing on the beachside easy. Like all other beaches, the Cherai beach also displays a beautiful sunset which can be witnessed. It also forms an ideal location to have some quality time with your loved ones. This place is also surrounded by some of the best hill-stations in Kochi.
Location: Vypin, Kochi, Kerala
Famous For: Dolphin sightings
Things To Do: Swimming, sightseeing, walks along the shore, sea-food tasting from the shacks
Must Read: Monsoon In Kochi: A Handy Guide For The Travelers To Enjoy The First Spills Of Rain!
2. Puthuvype Beach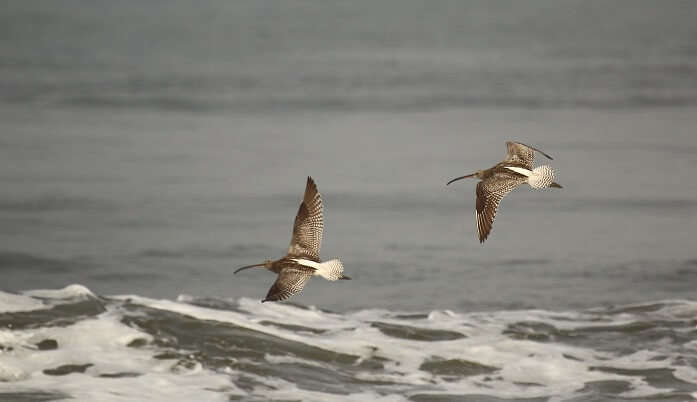 Image Source
One of the least crowded beaches in Kochi, even after being in close vicinity to the town of Kochi. It is perfect to witness a sunset here which would make your evenings beautiful. The government of Kochi is promoting Puthuvype beach as an alternative to the Cherai beach. This beach also has one of India's tallest lighthouses which acts as an attraction for many people. This place is now also emerging as a major industrial hub of Kerala. A Mega Oceanarium is being planned in Puthuvype which will be the 1st in India and the largest Oceanarium in Asia. 
Location: Ernakulam, Kochi, Kerala
Famous For: A walk to the lighthouse
Things To Do: Sightseeing
Suggested Read: UAE Tourism Holds An Exclusive Abu Dhabi Week In Kochi And Kolkata For Indian Travelers!
3. Kuzhupilly Beach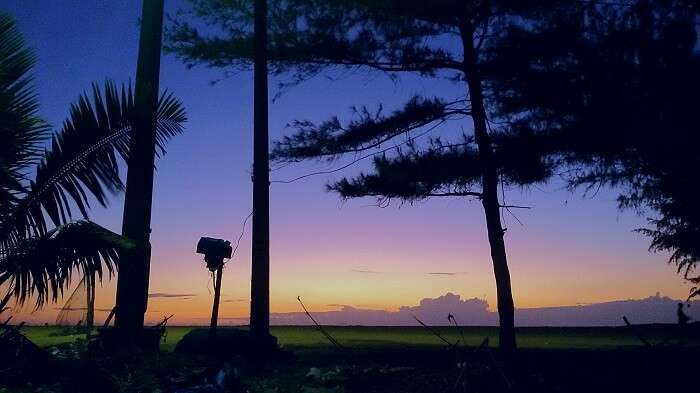 Image Source
This beach is famous for holding the kite festival in Kerala. It has huge coconut and mangrove trees alongside the way which helps in keeping pleasant weather. The trees and the soft sand make an ideal location for anyone to relax. The water here is calm which does not obstruct swimmers from diving in. Backwaters are located near the beach which adds to the charm of this place. It is definitely one of the best beaches in Kochi. 
Location: Beach Road, Cherai, Kochi, Kerala
Famous For: Kite festival
Things To Do: Sightseeing
Suggested Read: Shopping In Kochi: 10 Best Places To Shop In Kochi
4. Fort Kochi Beach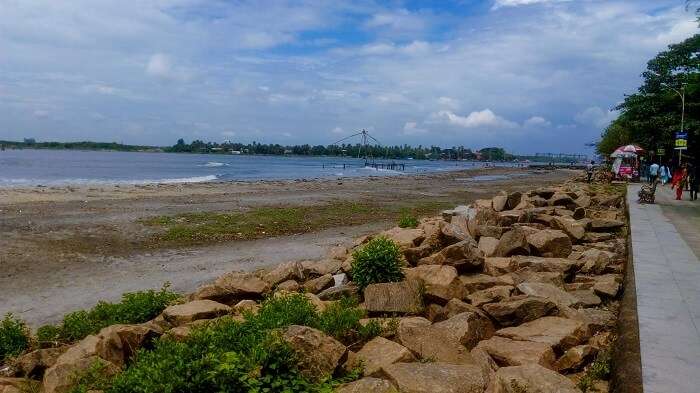 Image Source
Fort Kochi Beach is one of the best beaches in Kochi and attracts a lot of tourists because of its history. Situated along the medieval port town of Fort Kochi this beach not only helps to relax and ease our mind but also has other attractions like the Chinese fishing nets and the colonial-style houses in the town of Fort Kochi, Vasco da Gama square, the remains of the fort Emmanuel and a lot of small stalls that prepare a variety of dishes with freshly caught fish . However, a section of the beach is not accessible to the people since it is under the Indian Navy. Fort Kochi beach timings are during the daytime.
Location: Fort Kochi, Kochi, Kerala
Famous For: Historic forts
Things To Do: Historic tour, Sightseeing
Suggested Read: 7 Magical Temples In Kochi That Are All About Peace, And Positive Vibes!
5. Njarackal Arattuvazhi Beach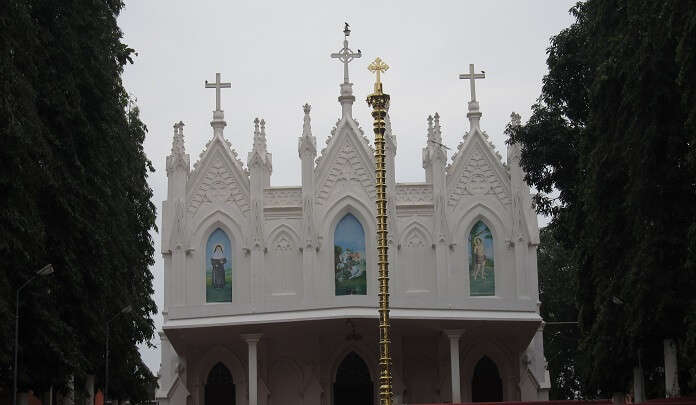 Image Source
Another famous beach of the interesting town of Kochi, Njarackal Arattuvazhi beach is also called the Silent beach. The beach is given such a name because it is less crowded as compared to other beaches in Kochi. Many people who visit this beach have also sighted dolphins which acts as an attraction to this beach. It is an ideal beach to witness a sunset. The warm air here gives a completely different experience of the place. Since it is less crowded, it forms an ideal beach to spend some good quality time with yourself and your loved ones.
Location: Njarackal Arattuvazhi Beach Road, Kochi, Kerala
Famous For: Dolphin spotting
Things To Do: Sightseeing, Street-food tasting
Suggested Read: 32 Things To Do In Kochi On A Holiday In This Kerala Port City
6. Munambam Beach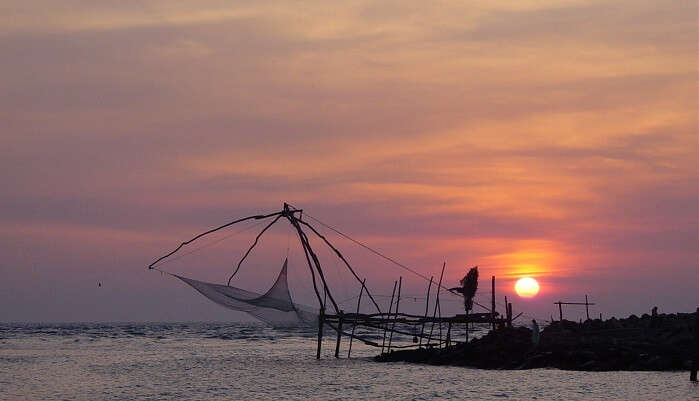 Image Source
Yet another best beach in Kochi, Kerala, this beach is famous for its active and huge fishing harbor. It forms one of the major fishing networks of the country with almost all the residents living here indulging in fishing activity or other sea-related activities It is also the mouth of the famous river Periyar. One of the major attractions of this beach is the mouth of the river Periyar. This place is crowded with fishermen from not only the district but also other people who catch a small amount of fish and sell them for daily living. There are several beaches near Kochi but the cultural vibe of Munambam surely is a true gem. 
Location: Ernakulam, Kochi, Kerala
Famous For: Kite flying
Things To Do: Sightseeing
Suggested Read: Top 12 Restaurants In Kochi To Delight The Foodie
7. Mahatma Gandhi Beach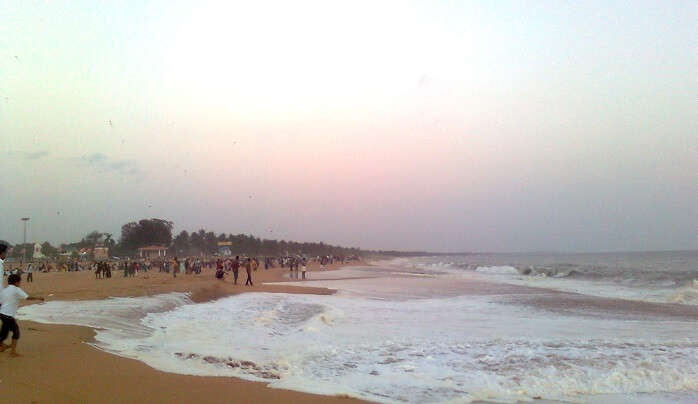 Image Source
Named after the father of the nation, Mahatma Gandhi, it is one of the best beaches in Kochi. This beach does not have a long stretched coastline. It is not advised to swim in this beach as the water is deep and is apparent for big vessels and cruise ships. The coast is lined with many food shacks that are filled with freshly caught fish and other sea animals that are eaten in the district. This beach is also surrounded by some of the best restaurants in Kochi. 
Location: Kollam, Kochi, Kerala
Famous For: Sunset aesthetics of the Arabian Sea
Things To Do: Coastline walks, Tour of the playground, and Sea-food tasting
Suggested Read: 45 Fascinating Tourist Places To Visit In Cochin For A Fun-Filled Vacay
8. Puthenthode Beach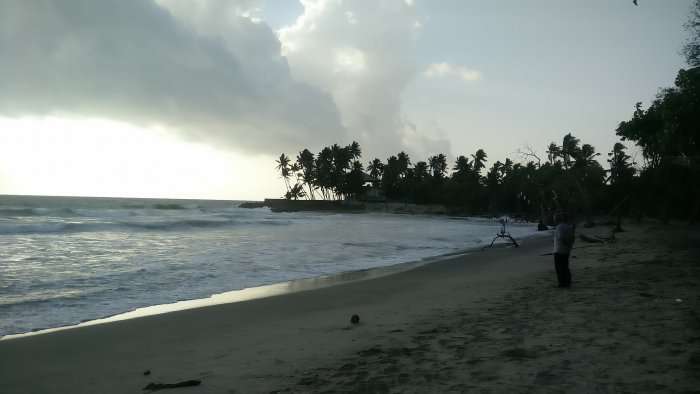 Image Source
This is one of the famous beaches near Kochi, Kerala popular for its cleanliness and calmness. Being small in size and newly introduced, it is a secluded place. So, if you are looking for peace, away from the hustle and bustle of the city life, then this is the place. For reaching this beach, you can get down at the Puthenthode bus stop. 
Location: Puthenthode Government School Rd, Kannamaly, Kochi, Kerala 682008
Famous For: Offbeat walking routes
Things To Do: Sightseeing
Suggested Read: 7 Exotic Villas In Kochi That Are What Dream Stays
9. Veeranpuzha Beach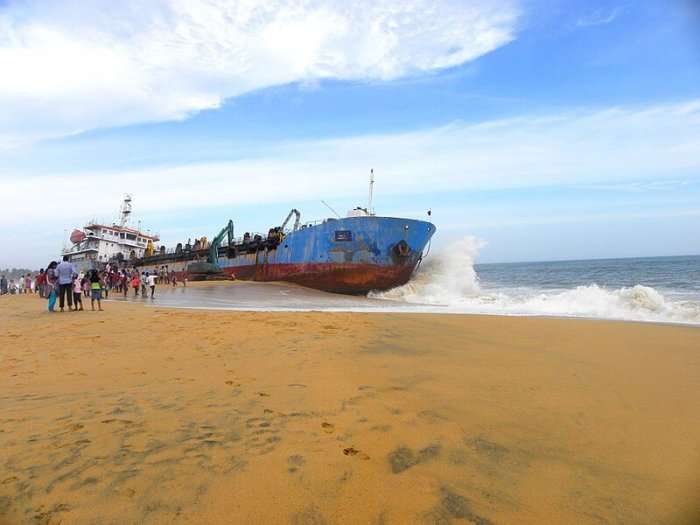 Image Source
This is one of the best beaches in Kochi, Kerala. The beach has golden sandy shores covered by lush greenery that will leave you awestruck and make it a unique place to visit. You can soak in the beauty, jaw-dropping sunset and the rural side of the city. Since Veeranpuzha Beach is located close to the fishing villages, you can watch the fishermen working here all day long. 
Location: Kochi, Kerala 682027
Famous For: Observing the traditional fishing methods
Things To Do: Swimming, Boating, Sightseeing
Suggested Read: 10 Ideal Road Trips From Kochi To Drive Through Amazing Landscapes Of Nature!
10. Andhakaranazhi Beach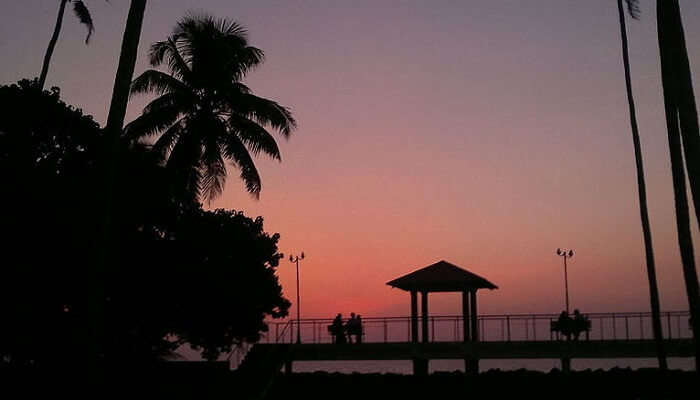 Image Source
One of the best beaches in Kochi, India the Andhakaranazhi Beach offers the perfect backdrop for your pictures. With a very chilled out and relaxed vibe and plenty of eateries around the place you will absolutely fall in love and would never want to come back. You can also take a stroll or beach walk or maybe indulge in some volleyball and have the most amazing time here with your close ones. 
Location: Kochi, Kerala
Famous For: Being a non-commercialized virgin beach 
Things To Do: Sightseeing, Boating, Cultural food tour
Further Read: 12 Romantic Places In Kochi Perfect For Date Evenings And Staycations
Kochi is not just any port city of India but it has a long and deep history. Starting from the medieval times when the city was a major hub of exchange of spices between India and Arabia to its occupation by the Portuguese and making this place the first Portuguese colony of the Indian subcontinent. Today this city acts as a major tourist attraction of the state of Kerala. Beaches in Kochi are forming the major hotspots of tourists along with its historic town of Fort Kochi which still consists of the old Portuguese bungalows along with the freshly prepared seafood by the locals.Plan an amazing trip to Kerala to escape from all your tensions in the beautiful beaches.
Disclaimer: TravelTriangle claims no credit for images featured on our blog site unless otherwise noted. All visual content is copyrighted to its respectful owners. We try to link back to original sources whenever possible. If you own the rights to any of the images, and do not wish them to appear on TravelTriangle, please contact us and they will be promptly removed. We believe in providing proper attribution to the original author, artist or photographer.
Frequently Asked Questions For Beaches In Kochi
Is it safe to visit these beaches amidst the ongoing pandemic?
Yes, it is perfectly safe to visit these places as the place has a relatively low number of cases. But don't take our word for it: check up on the latest travel advisory, Covid-19 measures, and the number of cases before your departure. It is safer to undertake solo travel or with a small group of people to somewhere that is not overly crowded at the moment.
How far is backwaters from Cochin?
Backwaters are 25 km away from Cochin and it takes 30 minutes to reach. You can either choose to plan a trip to the destination by yourself or take assistance from a tour group to assist you with the same.
How do I get to Alleppey from backwaters?
You can reach it by air and by road. The nearest airport is Cochin international airport. If you want to go by road, you can take a bus, Allepey is connected to all the major cities in Kerala.
What time of the year is best to visit Kerala?
The best time to visit Kerala is from September to March when the weather conditions are pleasant and the beaches in Kerala are at their best.
How many airports are there in Kerala?
There are four airports in Kerala. The three international airports in Kerala are located in Thiruvananthapuram, Kochi, and Kozhikode.
People Also Read
Best Beaches In Pondicherry Best Beaches In Goa Best Beaches In Mangalore