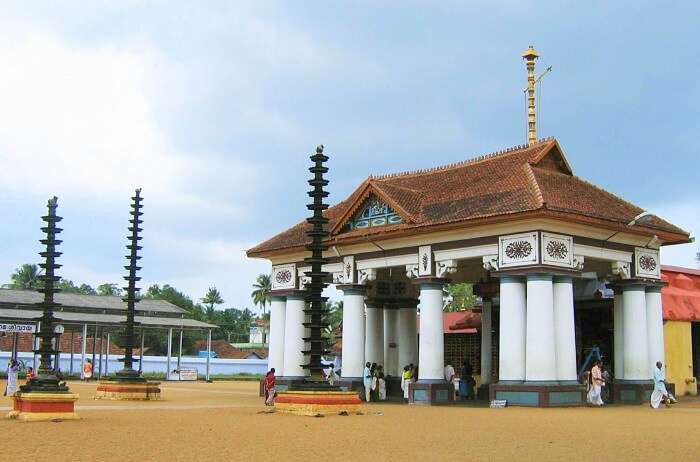 At Kochi, one can find many ancient temples where the travelers are marveled at the historical information about the classical times that they provide. Many temples in Kochi are considered to be highly powerful in nature, and visiting these temples leaves one with a holistic experience. Dedicated to Shiva, Vishnu, Krishna, and many more, these seven temples in Kochi are a must visit for everyone on their next trip to Kerala!
7 Famous Temples In Kochi
Kochi has so much to offer that you'll always crave for more when you visit this place. Check out this list of temples that will add more bliss and serenity to your vacation for sure!
1. Ettumanoor Shiva Temple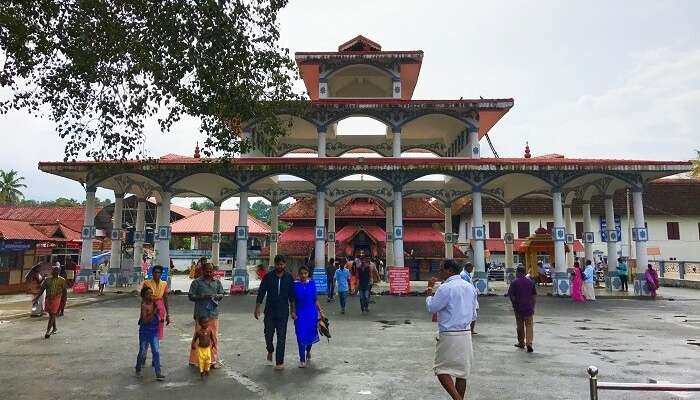 This Ernakulam Shiva temple in Kochi was constructed back in 1542 AD that was constructed in dedication to Lord Shiva. Considered to be one of the most visited sacred Hindu temples in Kochi, the most important thing to be noticed in this temple is that of the Dravidian Art drawn on the walls of the whole temple. Among the many temples in Kochi, Ettumanoor Shiva Temple is a must-visit for all!
Location: Ettumanoor Temple Road, Kottayam, Ettumanoor, Kerala 686631
Must Read: 10 Things You Can Try While You're On Your Trip To Kochi
2. Chottanikkara Bhagavathy Temple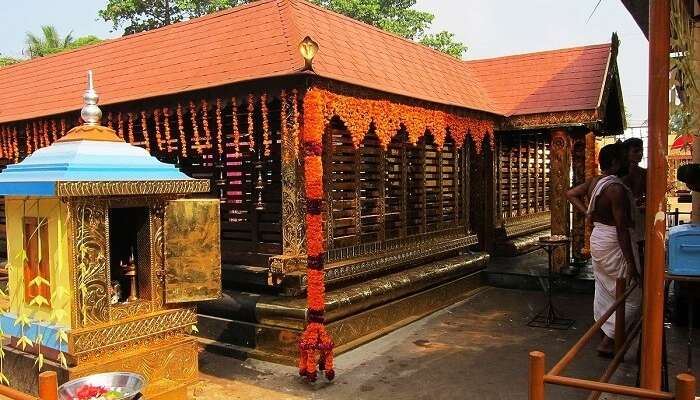 Among the famous Hindu temples in Kochi, Chottanikkara Devi temple is one of those religious spots where you can see a huge number of visitors throughout the day and on daily basis. Chottanikkara Devi being worshipped in three different ways is the beauty of this temple. In the morning, the goddess will be celebrated as Saraswathi, in the noon as Lakshmi, and in the evening in the avatar of Durga. Also, the Makom Thozhal festival which is celebrated during the month of Kumbham, is the best time to visit this temple amidst the huge crowd.
Location: Chottanikkara, Ernakulam, Kerala 682312
3. Kaduthuruthy Thali Sree Mahadeva Temple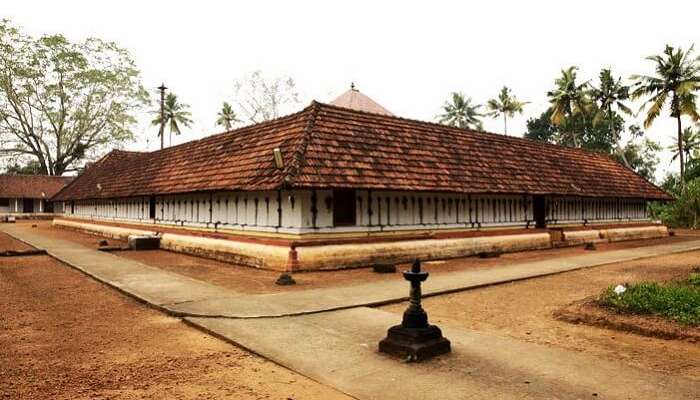 Located near the hills that are perched close to the Vembanad Lake, this is one of the best temples in Kochi city where one can spend quality time with their friends and family. Offering peaceful environs and being a naturally calm place, the Kaduthuruthy Thali Sree Mahadeva Temple is an ideal place not just for the Shiv devotees but also for those who seek silence, and seclusion amidst nature.
Location: Temple Road, Kaduthuruthy, Kerala 686604
4. Sree Poornathrayeesa Temple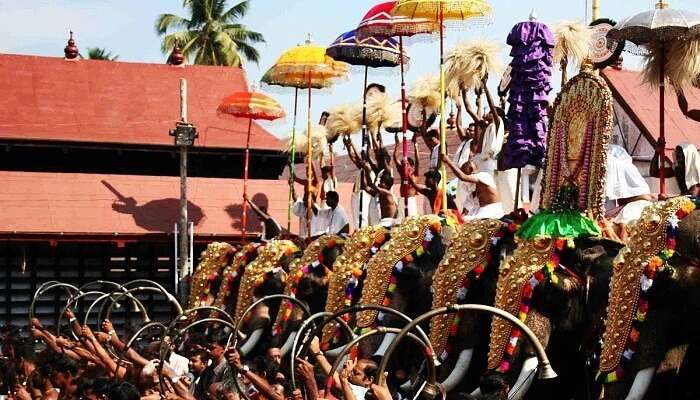 Located at a distance of about six kilometers from the city centre, this is one of the best temples near Kochi. The beautiful temple is located in the small town of Tripunithura which is a popular tourist destination around the nearby regions of Kochi. Like the other temples in Kochi, this one was also constructed back in the ancient times. Ever since its establishment, it has not been re-constructed or renovated to allow the travelers to admire the original artwork and layouts of the temple that was done by the artisans of ancient times.
Location: Kottakkakam Road, Thrippunithura, Ernakulam, Kochi, Kerala 682301
Suggested Read: 10 Breathtaking Places One Must Visit In Ernakulam
5. Jain Temple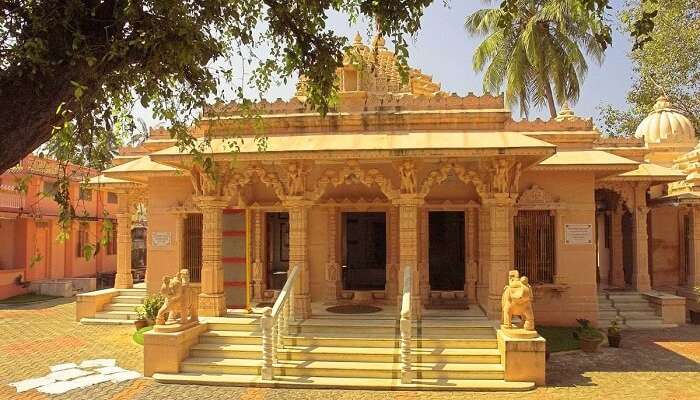 Among the many different temples in Kerala, the Jain temples in Kochi are the ones that attracts the traveler's attention to a great extent. Considered to be 112 years old, the Jain temple is one of the most peaceful temples in Kochi. One can take the assistance of office staff to know the historic importance of this place. Though the temple is open to travelers belonging to all communities, one cannot find a huge crowd or congestion inside the premises as compared to the other temples in Kochi.
Location: Mattancherry, Kochi, Kerala 682002
Suggested Read: 7 Parks In Kochi Where You Can Have Fun And Relax To Your Heart's Content!
6. Vaikom Mahadeva Temple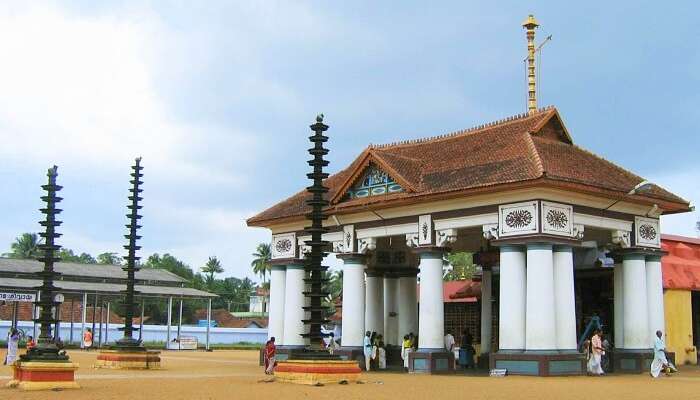 Being one of the most visited Shiva temples in Kochi, legends say when you worship Shiva in this temple, all your wishes will be fulfilled. Other than the Vaikom Mahadeva temple, the same is believed in the cases of Ettumanoor Siva Temple, and Kaduthuruthy Thaliyil Temple too. These three temples are uniquely named to be the "Powerful Trisome". A lot of festivals are conducted during the festive occasion for the Lord Shiva and more you visit this place, more will be blessings you get. Also, the festival "Vaikathashtami" is one among the much famed festival which is celebrated at Vaikom Mahadeva temple.
Location: Mahadevar Temple P.O, Vaikom, Kerala 686141
7. Vamanamoorthy Temple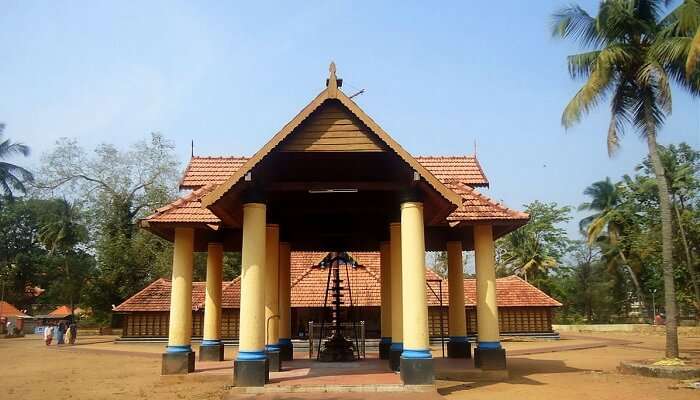 Much famed as the Thrikkakara Temple, Vamanamoorthy Temple is one of those temples in Kochi where you can expect a good crowd to be present. Though it is a small temple, it is one of the well-maintained and the old Vamana temples in India. People often say this is the palace where the great Mahabali lived. For the male travelers, it is important to remove your shirt before you enter the temple and for everyone, turn your mobile phones off or put it on silent mode before you step inside. For those who get to visit the temple during Onam celebrations, do not miss out relishing the Grand Sadhya that is served inside the temple.
Location: Cochin, Pukkattupady Road, Thrikkakara, Edappally, Kochi, Kerala 682021
Further Read: Monsoon In Kochi: A Handy Guide For The Travelers To Enjoy The First Spills Of Rain!
Intriguing isn't it? And if you're one of those who've been thinking that God's own country is all about backwaters, pack your bags and get going to discover the charm of these famous temples in Kochi. Plan a fabulous Kerala holiday, and explore this paradise like never before.
Frequently Asked Questions About Temples In Kochi
Q. How many temples are there in Kerala?
A. There are quite a lot of temples in Kerala. Some of the famous temples that one can visit on a trip here are Chottanikkara Temple and Ernakulathappan Temple in Ernakulam, Chettikulangara Devi Temple and Sree Narayanapuram Thrikkayil Temple in Alleppey, Sree Andalurkavu and Vadeswaram Temple in Kannur.
Q. How many days are good to tour Kochi
A. If you are planning a trip to Kochi, then 2-3 days are good to visit the temples and other famous tourist attractions in Kochi. Fort Kochi here is an interesting place to explore.
Q. How many temples are there in Kochi?
A. There is no fixed number but some of the famous temples in Kochi are Shree Krishna Temple, Dharmanath Jain Temple, Thrikkakara Temple, and Kallil Temple.
Q. Which all temples shall I visit on a trip to Kochi?
A. Some temples that one can visit on a trip to Kochi are Krishnaswamy Temple, Vamanamoorthy Temple Kochi, Chottanikkara Temple, and Ernakulam Shiva Temple.
Q. Which is the oldest temple in Kerala?
A. A lot of temples in Kerala date back to the 6th and 8th century. Sree Padmanabhaswamy Temple in Trivandrum is one of those temples that is considered to be the oldest in Kerala.
Q. How populous is Kochi?
A. Kochi has a population of around 21.2 lakhs.
Q. How old is Vaikom temple?
A. Vaikom Temple is a famous Hindu temple in Kottayam district of Kerala. It is dedicated to Lord Shiva and the building dates back to the 11th century. Visit it on a trip to Kerala.
Q. Which temple is famous in Kerala?
A. There are a lot of temples in Kerala that are visited by pilgrims from around India. Some famous temples here are Vaikom Mahadeva Temple in Kottayam and Sree Padmanabhaswamy Temple in Trivandrum.
Looking To Book A Holiday Package?
Book memorable holidays on TravelTriangle with 650+ verified travel agents for 65+ domestic and international destinations.
---
Temples In Mangalore Shiva Temples In India Temples In South India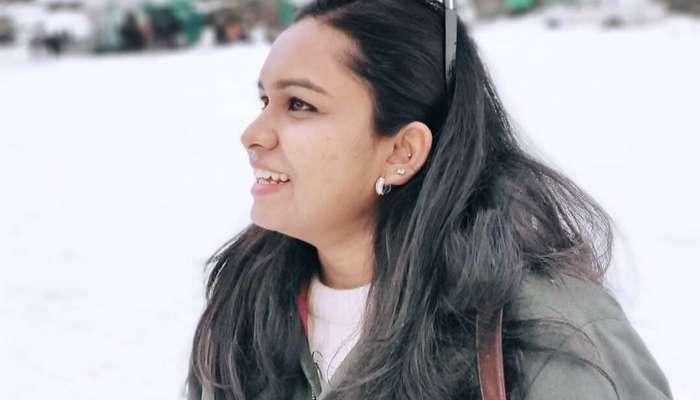 Comments
comments