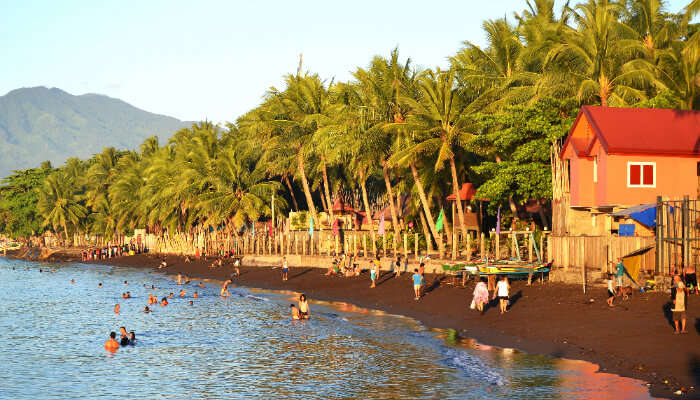 Philippines is blessed with pristine beaches that will give you a tiny break from the mundane life and let you unwind with great views of the scenic landscape on your drive to these 10 awesome beaches near Quezon City.
Calling all the beach bums to wander the islands and beaches of the Philippines, this exotic destination is home to more than 7,000 islands out of which only 2,000 are inhabited, each island offering unique picturesque sceneries from the many beaches. These lesser known and unexplored beaches are considered to be a better alternative than hitting the favourite hotspots in Bali and Thailand. A trip to the Philippines will rejuvenate your soul, the beaches near Quezon City are an ideal spot to unwind sipping on a cocktail in one of the many sandbars, with crystal clear blue waters of some of the islands near Quezon City like Siargao and Zamboanga.
8 Beaches Near Quezon City
We have curated a list of 10 awesome beaches that are less than four hours away from Quezon City and the drive to these beaches will seem worth it to witness the stunning landscape of the Philippines.
Tali Beach
Burot Beach
Malabrigo Point
Bamboo Beach
Halfmoon Beach
Nagbalayong Beach
Borawan Beach
Laki Beach
1. Tali Beach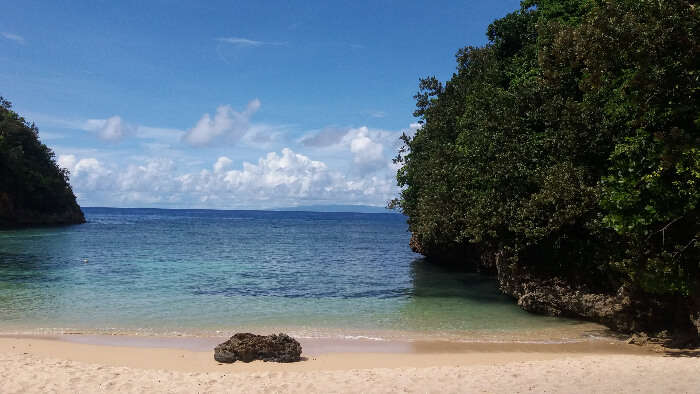 Fancy living in a beachfront house and spending your days gazing out at the crystal clear blue waters? Well, Tali beach is the ultimate getaway trip that lets you unwind and rejuvenate your soul. Tali Beach is a private gated property in Nasugbu, Batangas that has gorgeous beach houses for an ideal vacation. Indulge in cliff diving, snorkelling and spend a day out with your loved ones on this exclusive beach that has many instagrammable spots that will make your feed pop up.
Must Read: 10 Best Cafes In Quezon City That Offer Scrumptious Filipino Food
2. Burot Beach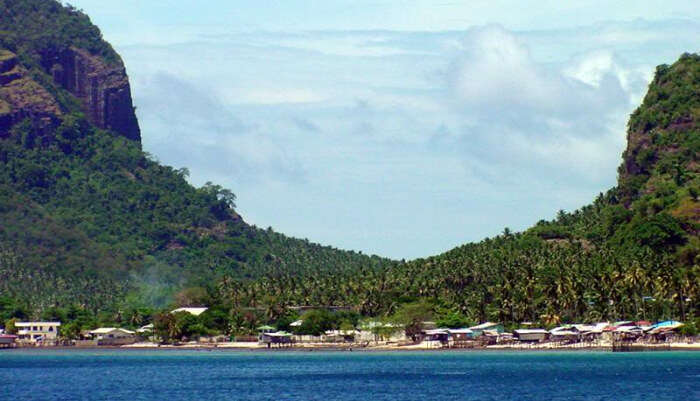 Calatagan is an island that has many beaches and Burot Beach is amongst the best without a doubt. Don't miss the Cape Santiago Lighthouse, it is one of the oldest lighthouses in the Philippines that is still functioning and was constructed in the year 1980. The view from the top of the lighthouse makes a visit to this beach totally worth it.
Suggested Read: Quezon City Travel Guide: Connecting the Dots for a First-Time Traveler
3. Malabrigo Point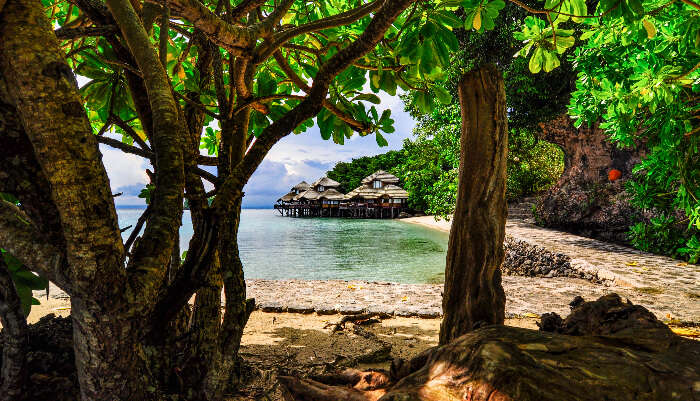 This beach is perfectly suitable for snorkelling sessions as it's coastline is strewn with pebbles and the beautiful corals that will be a treat to the eyes. Get your snorkelling gear along and enjoy a snorkelling session on your trip to this beach.
Suggested Read: 10 Best Wedding Venues In Quezon City Which Are A Perfect Place To Tie A Knot
4. Bamboo Beach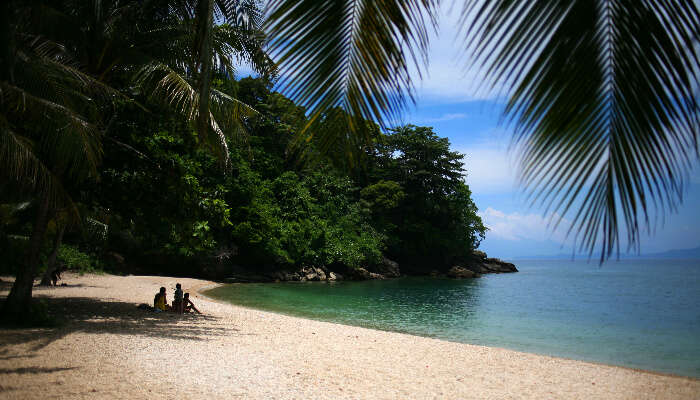 The tranquil beauty of the Bamboo beach and the vast ocean will captivate you to spend all your days on this beach and relax amidst rainforests and mountain ranges. Dip your toes in the white sand and take a swim in the crystal clear waters. It is also considered to be the ideal perfect spot for scuba diving.
Suggested Read: 8 Best Restaurants In Quezon City For Upgrading Your Taste With Filipino Cuisines
5. Halfmoon Beach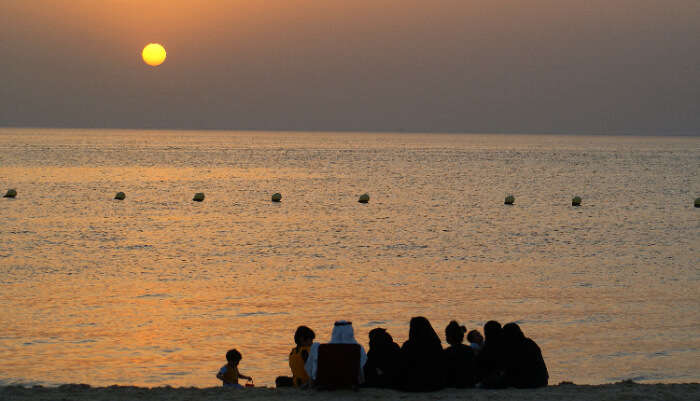 Halfmoon beach is an ultimate getaway to unwind amidst the gentle waves on the shore and it also serves as a shopping destination. Indulge in duty-free shopping and get your friends some souvenirs from this beach.
Suggested Read: Top 11 Things To Do In Quezon City That Are Worth Experiencing On Your Filipino Holiday
6. Nagbalayong Beach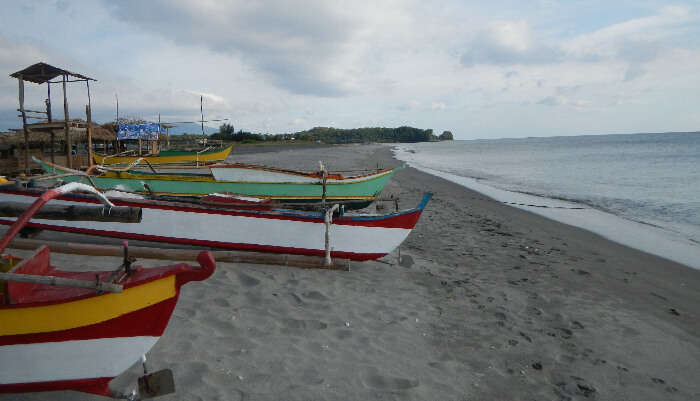 This beach celebrates the Pawikan Festival every November, you can visit the center to interact with little turtle babies and have an amazing time getting to know more about them.
Suggested Read: 10 Places To Visit In Quezon City In 2022 You'll Fall Head Over Heels In Love With
7. Borawan Beach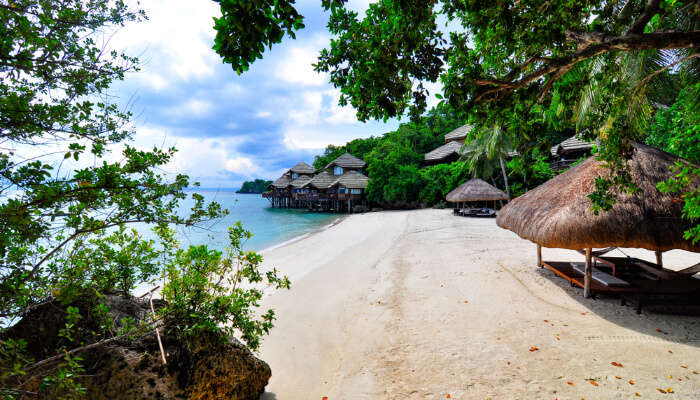 White-sand beaches, limestone cliffs, this beach is truly a hidden gem that has got many hidden spots to explore and unravel that will leave a casting a spell on you. Witness the natural wonders of Quezon Province, which makes this place worthy of getting away for a quick break.
Suggested Read: 11 Places To Experience The Best Of What Quezon City Nightlife Has To Offer
8. Laki Beach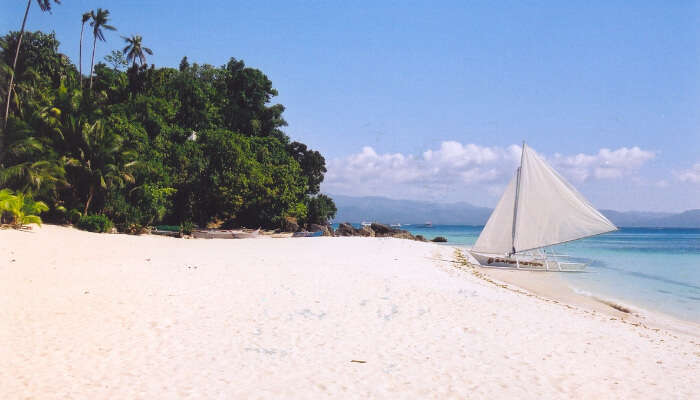 Get yourself surrounded amidst swaying coconut palm trees, white-sand and crystal clear blue waters of this pristine beach. The beach is ideal for a picnic spot and spending the day out with your loved ones, you can pitch your own tent and spend the night here amidst this raw beauty.
Suggested Read: Manila In December: A Handy Guide To Soak In The Philippines Essence
Best Time To Visit Quezon City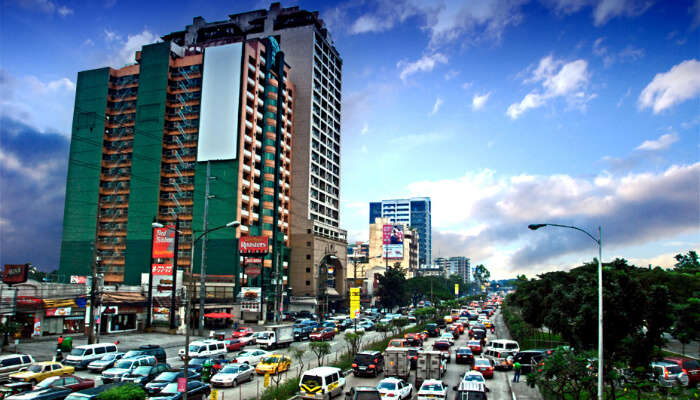 The best time to visit Quezon City is usually during the winter months between November – January when the temperature is balmy at night. April is the hottest month in the Philippines when the temperature goes up to 93.
How To Reach Quezon City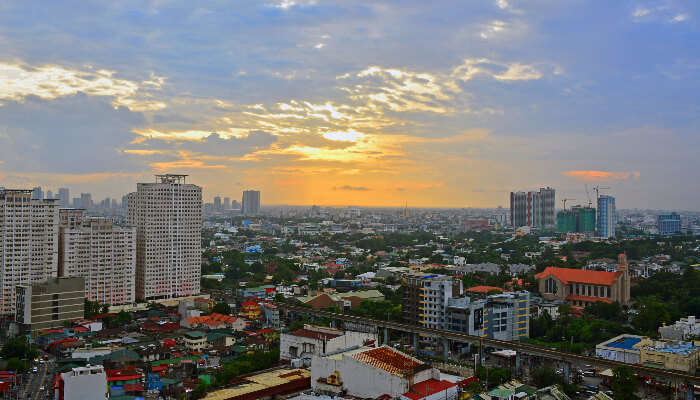 The cheapest and the most convenient way to get to Quezon City is by the shuttle and MRT from the airport, the NAIA Terminal 3. Take a shuttle from the airport that will get you to the EDSA MRT station.
Quezon City is connected to the two main train lines in Metro Manila (LRT Line-2 and MRT), these two train lines can get you around Metro Manila.
Further Read: The Perfect Davao City Travel Guide For A Planned Vacation In The Philippines
If you're looking for a quintessential getaway from the chaos of Quezon City, then look no further than this list that gives you a list of beaches near Quezon City that are ideal for unwind over a glass of cocktail and blissful views of the ocean and coconut trees. These beaches are located at a stretch of ()km from the Quezon City which means you get to enjoy 4-5 hours of drive along the stunning coastline of the Philippines. Plan your vacation in the Philippines and make sure you add these hidden gems and unravel the breathtaking terrain with your family and friends.
People Also Read