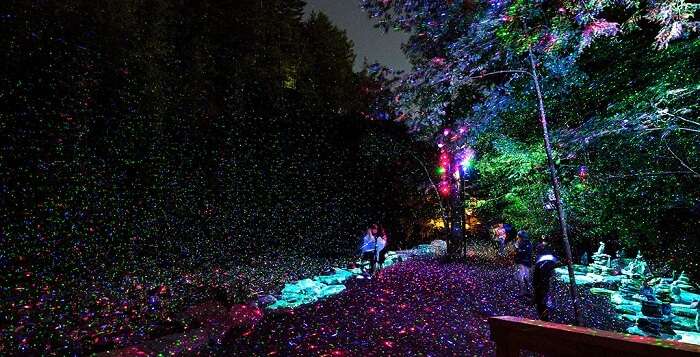 Vancouver in British Columbia is a place every adventurer fancies! Heading north, Whistler is a nature's paradise, all draped in wilderness oozing the best of alpine that Canada has. But Whistler's attraction isn't just restricted to adventures like skiing, snowboarding, snowshoeing, tobogganing, and ski jumping at the Olympic Park.
This summer, there's going to be more of Whistler at the nightfall, and this one will showcase the place in a different light altogether. Nighttime walk at Vallea Lumina in Whistler is going to offer remarkable multimedia experience and glow up the aging forest trail, turning it into an eye-catching attraction.
While tourists prefer hiking, mountain biking, river rafting, horseback riding, and zip lining during the day, the night will be a different story altogether at Vallea Lumina. Whistler's night will be lit like never before, and all the forest trails will lead the visitors into a world of light.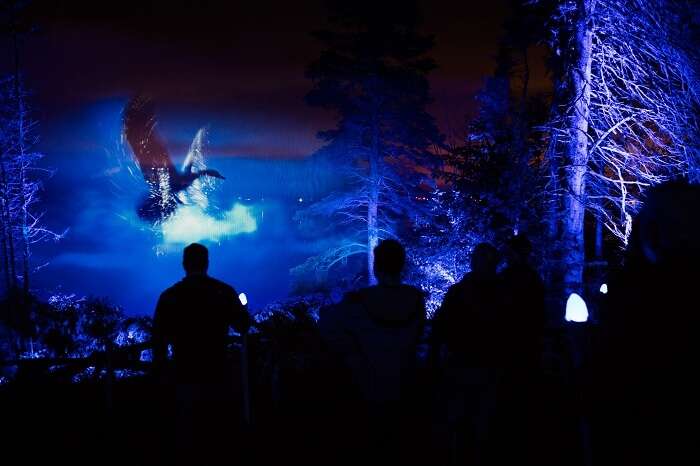 "Vallea Lumina only happens in pitch black, and it's totally family-friendly," mentions Joey Houssian – founder of the Adventure Group (TAG) who has organized the event in collaboration with Montreal's Moment Factory.
"This is about bringing the forest to life and showing people what's right there in front of them with a bit of magic and technology and thousands of lights and speakers that make the forest go a bit magical," Joey adds.
Vallea implies valley in the Italian language, and lumina stands for light. From July 18, the night walk begins, and this continues until mid-October. The start time of the light and multimedia show will completely depend on the sundown. For now, it's 10:30 pm.
How will Vallea Lumina function?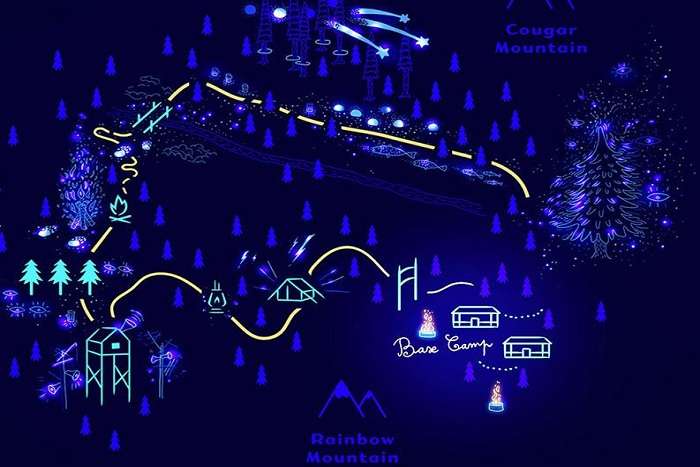 1. A shuttle bus will take travelers along the Whistler Village stopping at designated places. The route runs 8 km north of TAG's basecamp near Cougar Mountain. Visitors will get a glimpse of the lighting and effects from the moment they step on the bus.
2. Once reaching the ranger camp, which happens to be the starting point, visitors are told about the story of two missing hikers and follow the 1.5 km trail that leads to a dreamy world in woods. The path through the woods is studded with Coast Mountain wonderland with overlooking Douglas firs all around. The hologram-like images pitched on giant cedars look magical.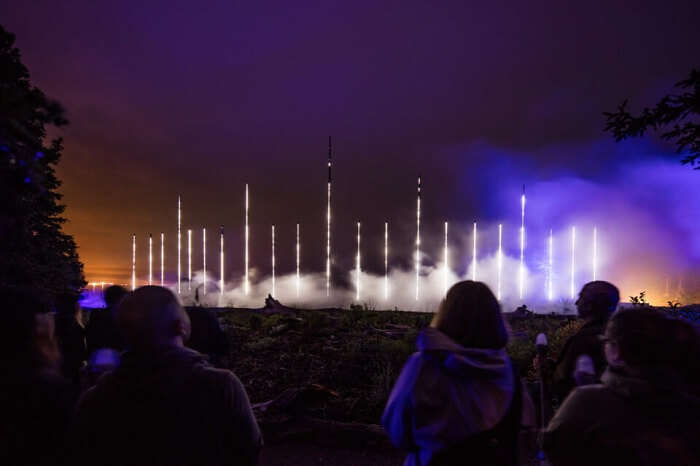 3. The world of yellow and orange lanterns are powerful enough to transport the visitors into a dreamy world altogether, imagining the unreal. As things around take the shape of original objects epitomized by the lighting shifts, there is Northern Lights-like phenomenon around dissipating pinks, blues, greens, and purples hues. The visual of the Folksy acoustic guitar along with drum-heavy beats is stunning enough to leave everyone compelled to think about the effort that has been put in to create this setting.
Lumina by The Moment Factory already functions in different locations in Quebec, Ontario, Japan, and Singapore. The multimedia-entertainment company is distinguished for its compelling set-up and unique way of storytelling with theatre, music, and technology. There are plenty of outdoor activities offered by the Adventure Group during the summer as well as in winter.
"The synergy between TAG and Moment Factory helped bring the project together swiftly, having met with the French-Canadian team just last fall over sushi and sake in Whistler," maintains Houssian, who is a major in environmental studies and geography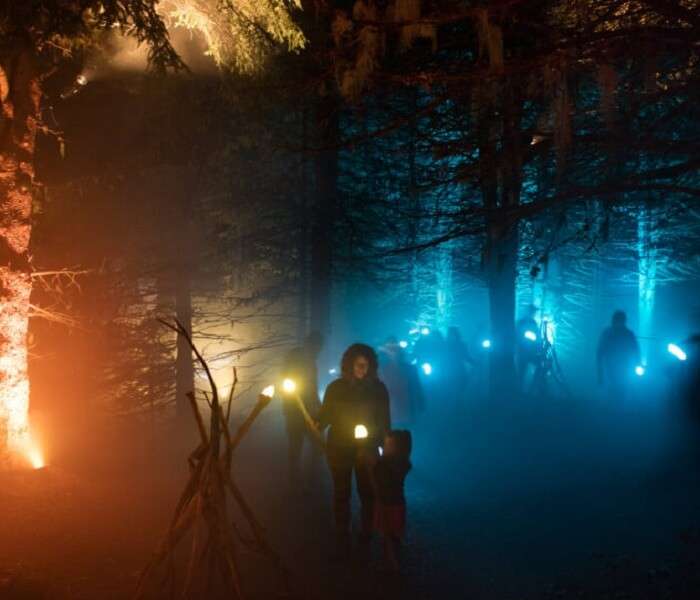 "I believe in sustainable business and the connectedness of it all," Houssian adds. "For Vallea Lumina, I wanted to get across that message of oneness and interconnectedness, that humans are not separate from nature but part of nature. And in nature, there exists a ton of magic if you just look."
Total time required for a self-guided: 50 to 75 minutes (there are some stairs for those looking for adventures)
Entry fees: $29 for adults, and $24 for kids (5 years and above)
Find more information about Vallea Lumina here!