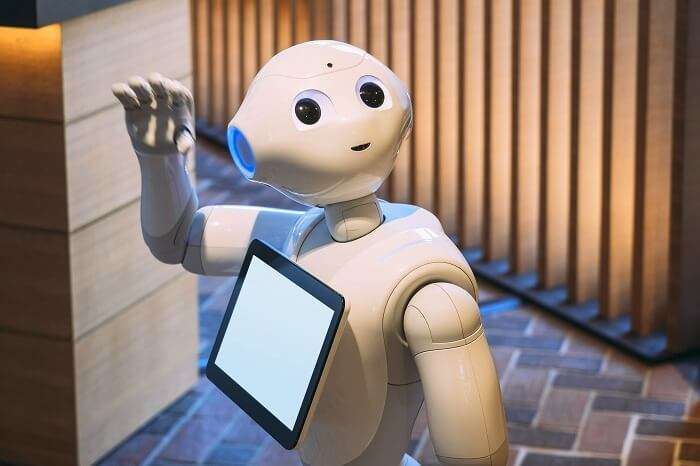 From heli-taxis to getting its own logo and Times Square, Bangalore is one of the few modern cities of India that gets the best of everything tech. And adding another feather to its cap would be the very first Bengaluru International Airport robot.
Kempa is a humanoid robot that is in its final stages and is developed by local start up Sirena Technologies. To be installed at Bengaluru Kempegowda International Airport, it is currently waiting approval from the Minister of State of Innovation and Technology, Priyank Kharge – who is equally excited and happy about the new robot.
Suggested Read: Bangalore's Heli Taxis Will Fly You To & Fro The Airport From This Week
Kempa, the robot would be able to walk with passengers without bumping into others, speak to them in English and Kannada, and also tell them useful stuff like tips on what to see and do in Karnataka, airport info, check-in and more. One can also enjoy a conversation with the robot and go home having made a new friend. المنتخبات المتأهلة ليورو 2024
In all honesty, this is a big step towards automation and we are glad Bangalore is going to be the first one for "The Silicon Valley of India" truly deserves it.
Images are for reference only*
Comments
comments