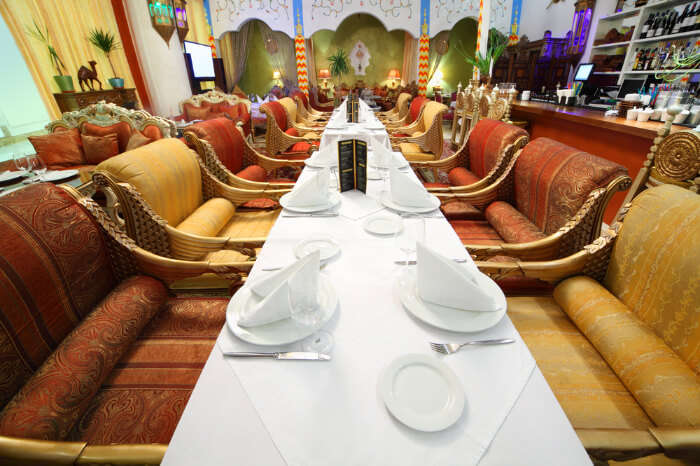 Malta is a country in Europe which is popular for its fortresses and megalithic temples. It is a great place for witnessing rich culture and heritage. The place is situated at the heart of the Mediterranean Sea that adds to the beauty of the place. You get the best of both sun and sea, and thus making Malta a must visit tourist location. So do add Malta in your bucket list, and explore the amazing Indian restaurants in Malta during your visit!
15 Top Indian Restaurants In Malta
Indian cuisine is gaining popularity all over the world. So, while traveling to foreign lands it is almost given that you will be able to spot an Indian restaurant. But to help you make an informed choice, we have compiled a list of Indian restaurants that you can try in Malta.
1. Garam Masala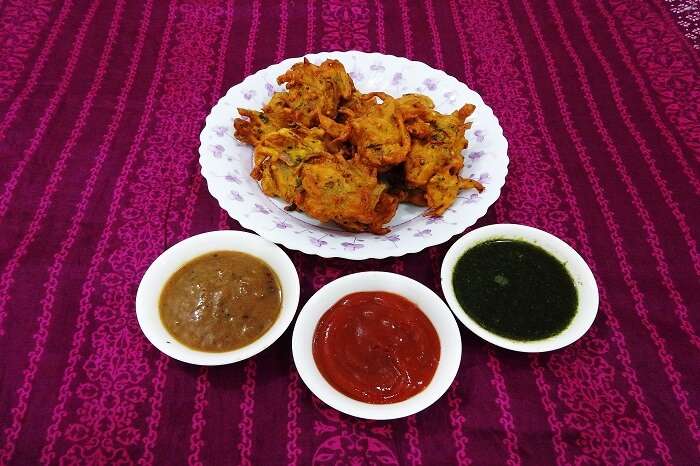 The place has so many options on its menu, that you are bound to get confused as to what to have here. The Garam Masala is known for its nice and friendly atmosphere and the quality of food which is served is really great. The kitchen has glass windows, it is an interesting concept as you can look inside and see the mouth-watering dishes being prepared.
Address: Apartment Qawra, Triq Il-Luzzu, St Paul's Bay, Malta
Phone: +356 2157 5787
Must try: onion bhaji
Google rating: 4.4
Must Read: 11 Restaurants In Malta Where You Cannot Eat For Just Once
---
Europe Holiday Packages On TravelTriangle
Explore the most beautiful places to visit in Europe, from Paris to the Venice canals and from the Greek islands to the Swiss alps. Book customized packages by expert agents on TravelTriangle. Inclusive of airport transfers, cab, resort, sightseeing and meals. Best holiday experience Guaranteed. Book Now
---
2. Emperor Of India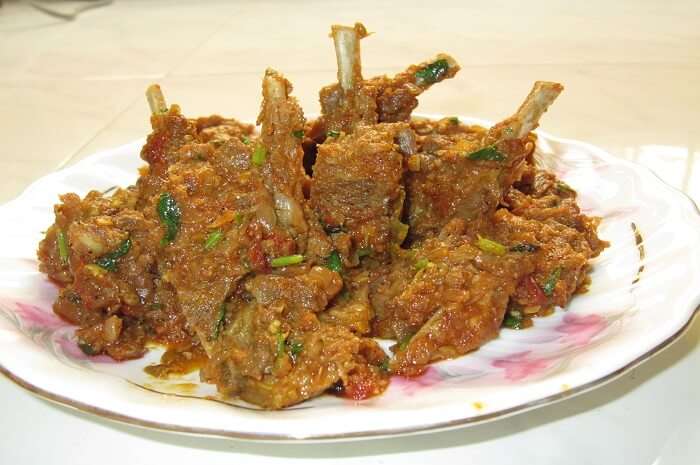 the name of the restaurant is so royal that you feel like this place is something regal! And in matters of delicious food being served, it absolutely is! The Emperor of India has fresh and tasty Indian dishes to offer to all the lovers of Indian food. The place also has vegan and vegetarian options available. The staff is very professional and is more than happy to help you.
Address: Elia Zammit Steet, Paceville / St Julians, Malta
Phone: +356 2137 4595
Must try: lamb bhuna, curries
Google rating: 4.5
3. Suruchi Indian Restaurant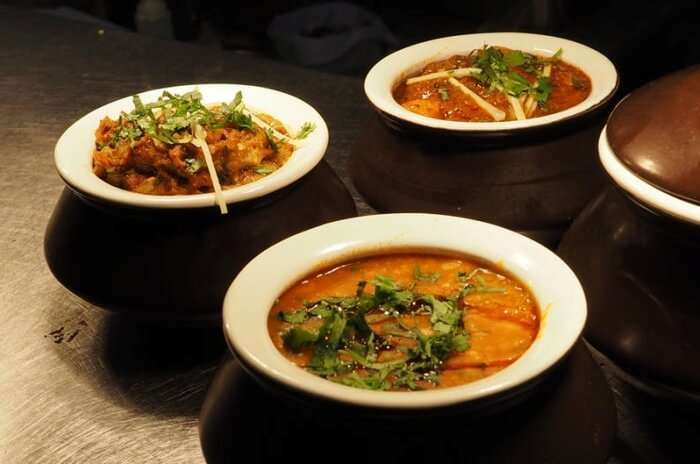 Curries form a major meal in Indian Cuisine. And it has to be authentic and well made to enjoy its real taste. And the taste and authenticity of curries you get here at Suruchi is unmatched. You will be greedy to have more and more of it! There are also Indian beers available. Another good thing about the place is that you can enjoy some foot tapping Bollywood music while you dine here.
Address: Triq Ball, 35, San Ġiljan, Malta
Phone: +356 2751 5000
Must try: curries
Google rating: 4.1
Suggested Read: 10 Best Day Trips From Malta That Will Give You A Jaw-Dropping Experience
4. Shakinah Restaurant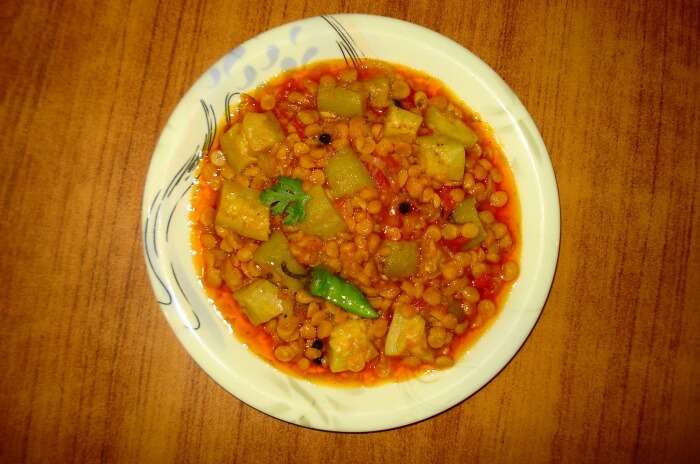 The food served here is quite popular with the locals as well as tourists, and hence it can get little busy at times. Prior booking is suggested. The staff is very polite and courteous. The menu has a lot of variety, with special mentions of preparations. The Shekinah Restaurant is a quaint and cozy little place, an ideal location for spending some quality time with family over some lip-smacking dishes.
Address: Triq Ġorġ Borg Olivier, San Ġiljan, Malta
Phone: +356 2731 8000
Must try: daals
Google rating: 4.1
5. La Mere Restaurant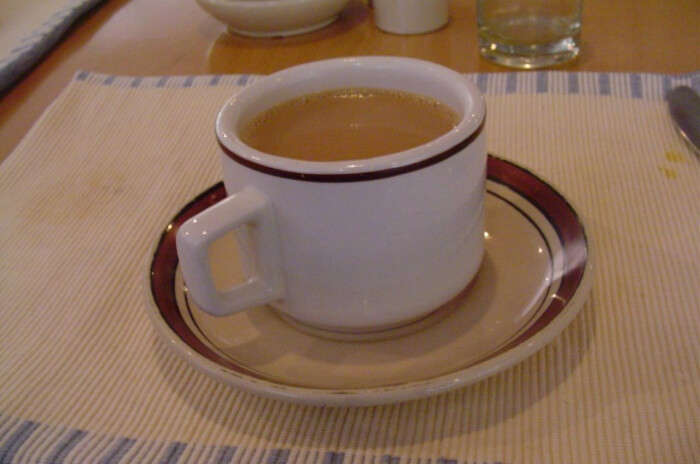 The La Mere Restaurant's dishes have got a lot of flavor and taste to them. Hence making it an authentic place to gorge on some great Indian food. The portions served here are in a good quantity so you can eat to your heart's content! You can also choose the level of spice you want in your curries, from mild, medium to hot.
Address: 174 Merchants St, Valletta, Malta
Phone: +356 2122 3256
Must try: house chai
Google rating: 4.3
Suggested Read: Malta In Summer: A Detailed Guide For The Most Unique Experience!
6. Gate Of India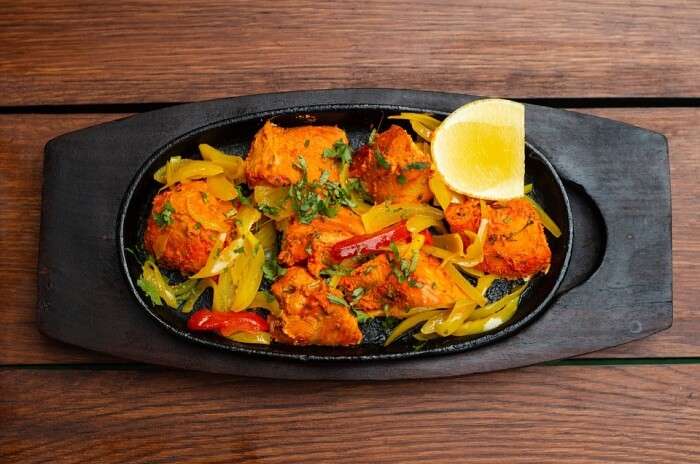 The Gate of India Restaurant can be called your gate to a delicious, mouth-watering Indian food! The entire place feels very cozy and has a casual vibe to it. Both the non-vegetarian and vegetarian food is great. The pricing of the dishes is also not very expensive and is worth the money spent.
Address: Triq is-Sajjied, St Paul's Bay, Malta
Phone: +356 2157 0044
Must try: chicken dishes
Google rating: 4.4
7. Gandhi Tandoori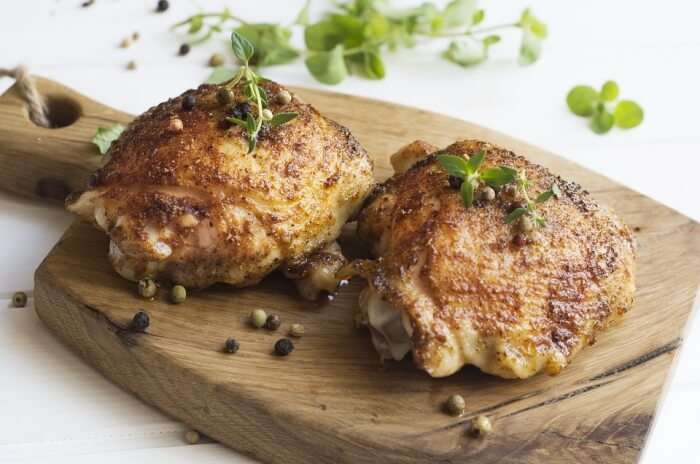 The food of the Gandhi Tandoori is very delicious and is authentic Indian food which is served here. The portions are good and the ambiance is simply soothing. There is background music playing here, which makes the dining experience even more fun. Gandhi Tandoori was established 30 years back. Along with Indian meals they also offer buffet facilities. The restaurant has outdoor and indoor seating areas and you are suggested to make prior reservations.
Address: Mosta Road, St Paul's Bay, Malta
Phone: +356 2157 2260
Must try: lamb, curries
Google rating: 4. 3
Suggested Read: 10 Beaches In Malta That Are So Gorgeous You Won't Be Able To Put Your Camera Away!
8. Maharaja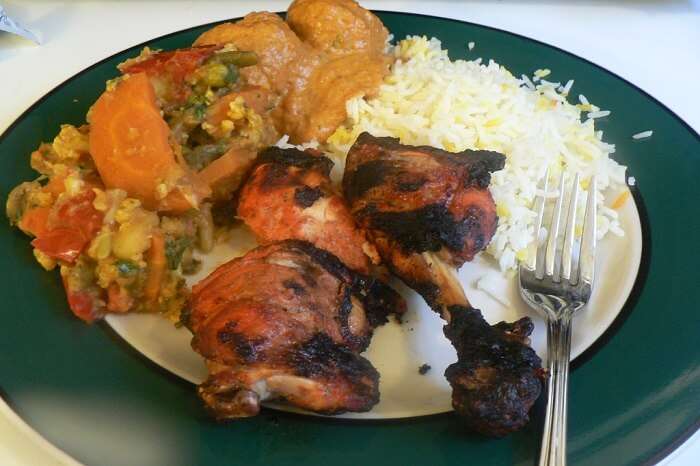 The food of The Maharaja is appreciated and loved by a lot of people for its Asian cuisines. They have specials for lunch and dinner that you must try. Though it is a small place, the interiors are beautifully done. You even have a takeaway option at this place. The atmosphere of the restaurant is casual and comfortable. You must try the rice and curry or paneer naan and onion bhaji for the best experience.
Address: 55 Triq Ix – Xatt, Tas-Sliema SLM 1022, Malta
Phone: +356 2731 3200
Must try: Tandoori Chicken
Google rating: 4.3
9. Saffron Indian Restaurant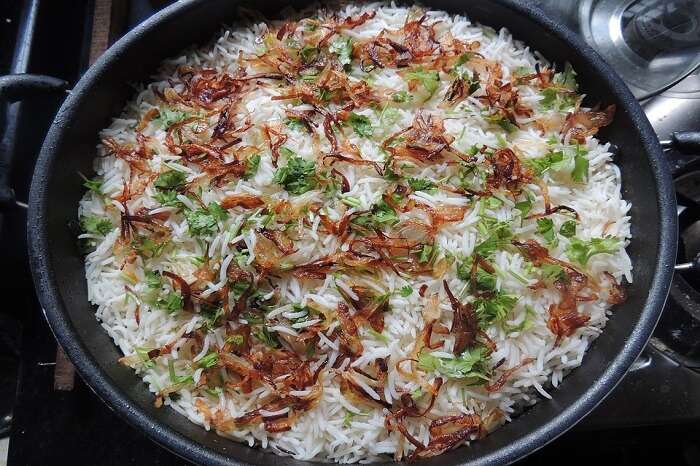 Saffron Indian restaurant offers great meals at a reasonable price. They have a very friendly atmosphere that makes dining here a lot more fun. They serve both vegetarian food as well as non-vegetarian food. Hence it has something to offer for everyone, including their special chicken soups, fish specialties like – Red Snapper Fillet, Swordfish or Red Tiger Prawns, and their vegetable dishes served with special Indian sauces.
Address: 64, Wilga Street, Paceville, San Ġiljan STJ 3117, Malta
Phone: +356 9928 0211
Must try: veg dum biryani, veg kadhai, lahori chicken
Google rating: 4.1
Suggested Read: 13 Unique Things To Do In Malta That Will Leave You Awestruck!
10. Sharma Ethnic Cuisines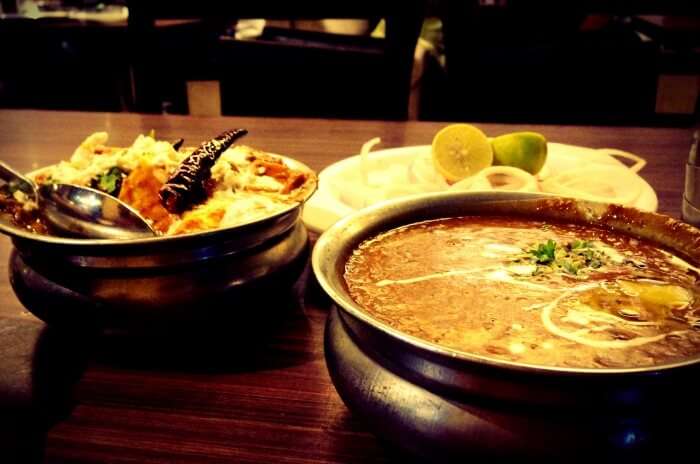 The Sharma Ethnic Cuisines has a food gallery of Indian food that you can choose from. The best part about the place is apart from Indian, it also served Arabic and Maltese food. So you can go the a-la-carte way and choose the best of dishes from all the three cuisines according to your taste and preference. The best in the Indian cuisine includes Dolmah and Falafel, Arabian cuisine includes Kebabs and Koftas and Maltese popular cuisine includes rabbit stew. The place has both indoor and outdoor seating. Sharma Ethnic Cuisines also provides you the service of takeaway and home delivery of your food order.
Address: Portomaso Marina, Level -5, San Ġiljan STJ 4011, Malta
Phone: +356 2145 3817
Must try: the three different cuisines
Google ratings: 4.0
11. House Of Spice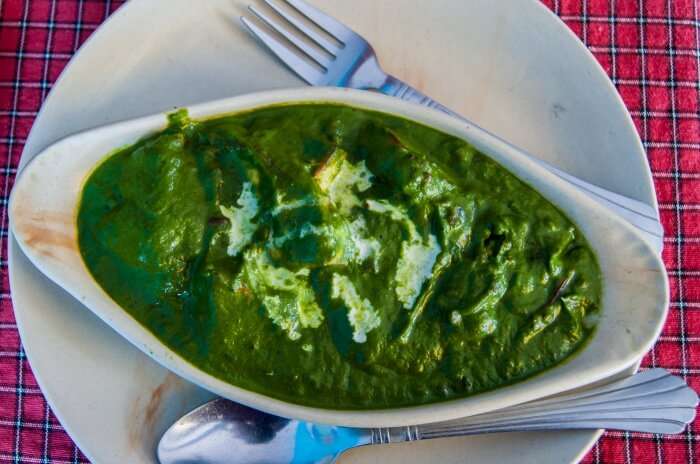 If there was a way that Indian cuisine could be described, this restaurant has scored full points in that, by naming the place House of Spice! Spices are what makes Indian food unique and give it the taste that is relished all over the world. So if you want to have Indian meals that match the standard of the authentic Indian food, it has to be House of Spice. The place is really airy and you feel very comfortable here.
Address: Triq Halel San Pawl il-Baħar SPB, Malta
Phone: +356 2733 3281
Must try: Curries
Google ratings: 4.2
Suggested Read: 8 Best Nationals Parks In Malta That Make It The Best Wildlife Holiday Place!
12. Sapana Restaurant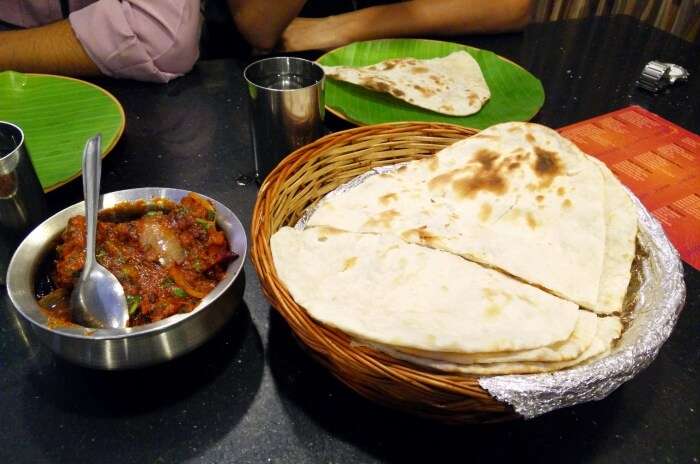 The beauty of Indian food remains with the fact that, on one hand you get absolutely rich food, which is heavy and on the other hand you have also got some light yet delicious food options. A nice roti with daal, is something that is relished by everyone. So if you are looking for a place to have some great food that is basic yet a treat for your taste buds, then you have to visit Sapana Restaurant. They serve really good and authentic Indian food.
Address: Triq tal Ghajn, Munxar, Malta
Phone: +356 2156 2100
Must try: naan bread, curries
Google ratings: 4.6
13. Sa Re Ga Ma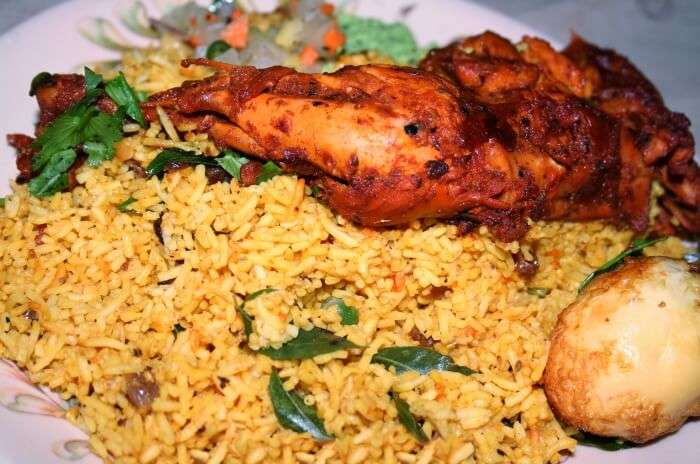 If you are an Indian food enthusiast, you are going to love this place. Indian cuisine has an array of options when it comes to both vegetarian and non-vegetarian. And this place exactly has that. You can choose from a variety of food options. In non-vegetarian, you get chicken, pork, beef lamb. And the best part is that the dishes will have an authentic Indian taste. The food here is very well presented; it shows the efforts taken by staff. So to have Indian food that is tasty and at the same time looks good, you have to head to Sa Re Ga Ma
Address: Qaliet, San Ġiljan, Malta
Phone: +356 9949 2513
Must try: Chicken Biryani
Google ratings: 4.5
Suggested Read: Summer In Poland: An Ultimate Guide For Planning A Chill Vacay With Your Loved Ones!
14. New Madras

Visit New Madras to have a food that is mouth-watering, appetizing, and served with love! The place is really good with very friendly staff. You even have the option of gluten-free meals; hence this is a place which everyone can enjoy some scrumptious Indian cuisine. The dishes served here from south India's cuisine are authentic and has a great flavor.
Address: Gandoffli, San Pawl il-Baħar, Malta
Phone: +356 2157 2107
Must try: Chettinad Chicken, naan bread
Google ratings: 4.6
15. Nargile Lounge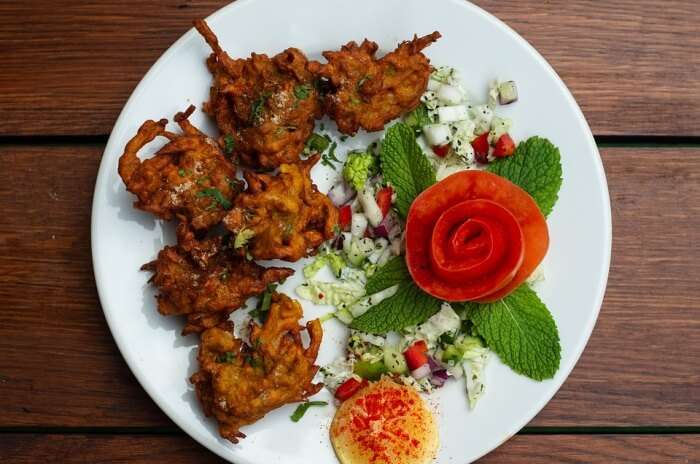 If a place has a good atmosphere, the entire experience of dining becomes even more enjoyable and worth a while. The Nargile Lounge is a place where you get good portions of Indian cuisines served and it is also great in taste. The best part is that this restaurant does not have steep pricing and is quite reasonably priced.
Address: Triq Tal Gardiel, Wied il-Għajn, Malta
Phone: +356 9951 5883
Must try: starters
Google ratings: 4.6
Further Read: 15 Spots For Snorkeling In Europe Every Underwater Enthusiast Must Visit
Indian food is loved by all, and why not, it really is lip-smacking! We hope that you like the list compiled by us and it helps you in choosing the best of Indian restaurants that cater to your need and taste. So plan a trip to Europe, head to Malta and do make sure that you try the popular dishes served in the restaurants!
---