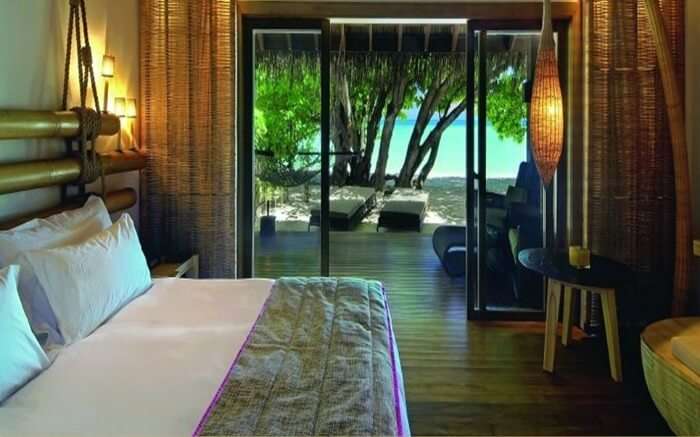 Gujarat is a nature lover's paradise. Nature can be experienced flaunting its best among the vividness of colors here. While Gujarat brings you the best of Western India, Vadodara has quite a few attractions too. Go around, find an ideal stay in the best resorts in Vadodara, and make your trip worthwhile.
From camping to social functions, and from clubs to mud-therapy, these resorts make a multitude of offerings. The well-appointed rooms and multi-cuisine restaurants ensure that you are well-served and have a wonderful stay. Read on to find about the best of Vadodara resorts that make a dream stay for any traveler.
Best Resorts In Vadodara Under 5k
Are you looking for a refreshing getaway in Vadodara? There are numerous awe-inspiring resorts in Vadodara that offers memorable vacays under 5k. Here are the best resorts in Vadodara that offer affordable stays:
1. Kamdhenu Resort – The Most Centrally Located Resort In Vadodara

Located near Navakhal Village, Kamdhenu Resort is among the best resorts with swimming pool in Vadodara. With amenities like luxury cottages and multi-cuisine restaurant, it makes a perfect vacation resort for large groups and families. The staff also help organize parties and other events for their guests. This is the most popular Vadodara resort.
What's special: 32 seat home theatre for resort guests
Tariff: INR 4200 per night onwards
5 Best Beach Resorts In Diu For Experiencing Luxury On A Budget
2. Banyan Paradise Resort – A Traveller's Delight

Consider Banyan Paradise Resort if you are looking for a resort in Vadodara with swimming pool. Expanding over a vast 7-acre land, the resort makes the perfect haven for a laidback trip, business travel or social gatherings. An ideal place to relax and chill-out, one can take a stroll in the garden, go for a refreshing dip in the pool or relish great dinner by the poolside. The incredible hospitality and courteous hotel staff are worth a mention.
What's special: 70,000 sq ft manicured lawn to host outdoor social functions
Tariff: INR 3500 per night onwards
3. Prakruti Resort – Exemplifying Holiday Experience

Far from the chaotic city life in the close proximity of the airport lies Prakruti – an ideal retreat to relax and unwind. Luxury rooms and suites make the highlight of the stay that is beautiful and aesthetically adept. Delicious food served at the two hi-house restaurants are praise worthy. Prakruti Resort has 6 well-appointed banquet halls and is a famed destination wedding venue in Gujarat.
What's special: Authentic Jain and Swaminarayan food at Panchamrit – the dining room in the resort
Tariff: INR 3200 per night onwards
7 Beautiful Waterfalls Near Vadodara That Offer A Blissful Escapade!
4. Reva Resort – Nature And Its Serenity At Its Best

Surrounded by the thick cover of neem forests, Reva Resorts is located on the banks of Narmada River. Beautiful accommodation here comes in various shades and types. Yellow and green rooms, luxury villas, and tents are the ones that you can choose from. Organic food, night trekking, bird watching, and pottery sessions are arranged by the resort owners and make the highlight of the stay.
What's special: Special spiritual sessions and conscious sleep therapy
Tariff: INR 3000 per night onwards
Best Resorts In Vadodara Under 3k
A vacation which has luxury of a resort but doesn't cost much! Here are the most popular resorts in Vadodara that offers cozy stays by not hurting much on your pocket:
5. Mahi Valley Hotel & Resorts Ltd – Everyone's Favorite

Rejuvenate while you take a stroll on the walkways by the river side near Mahi Valley Hotel and Resort. One of the finest resorts in Vadodara, Gujarat, this one is located on the banks of River Mahi. Garden café, Kerala Ayurvedic Therapy Centre, and reading lounge overlooking swimming pool adorn the beautiful property.
What's special: Card room for senior citizens
Tariff: INR 2900 per night onwards
10 Best Hill Stations Near Vadodara For Your Summer Getaways
6. Aum Health Resort – Place Where Nature Turns A Healer

Aum Health Resort is one of its kind all-inclusive therapeutic destination where guests visit to experience various healing therapies and packages. One can also book reflexotherapy, acupuncture, naturopathy, and aromatherapy packages under the guidance of best medical professionals and therapists. Indulge in invigorating meditation and yoga sessions, stay in well-designed suites, and relax in private pools, this resort has plenty of offerings to make.
What's special: Earth-mud therapy for holistic healing
Tariff: INR 2500 per night onwards
7. Riya Revati Resort – A Decent Budget Stay

Riya Revati is one of the standard places to stay in Vadodara. It has 11 well-furnished rooms including suites and executive categories. Although a budget resort by nature, Riya Revati offers facilities like laundry, doctor on call, and car rental. Planning a stay in Vadodara? This could be your place!
What's special: Secretarial work on prior request
Tariff: INR 2200 per night onwards
Top 7 Weekend Getaways From Vadodara For All Culture Vultures!
8. Ajwa Resort – Rooms With Spectacular View

Adorned with beautiful landscape view and lush green garden around, Ajwa Resort is an idyllic resort in Vadodara to chill out and party with family. From luxury cottages to the health club, and from activity centre to outdoor games; Ajwa Resort has got all the requisites covered to make the holiday relaxing.
What's special: Ajwa World – an amusement and water park, located next to the resort
Tariff: INR 2000 per night onwards
9. The Mango Orchard – A Perfect Date With Nature

Overlooking the Pavagarh Hills and Ratanmahal Forest Reserve, The Mango Orchard is a wonderful resort in Vadodara offering luxury rooms for vacations as well as plots for investments. The resort is nestled in lush green mango plantations, making it the best resort in Vadodara for one day picnic.
In addition to all standard facilities of a well-equipped resort, it has a separate splash pool for kids, an amphitheater for outdoor events, and a dedicated cycling track.
What's Special: Enticing adventure facilities like rope climbing, wood trails, and tyre rings
Tariff: On request through their website
11 Churches In Vadodara That Always Attract Tourists
Luxurious Resorts In Vadodara
For those who can stretch their budget a little, here is the most luxurious resort in Vadodara along with reasons telling you why to stay here:
10. Casa Paradise Resort – Luxury in camps

One of the premier hotels and best resort for couples in Vadodara, Casa Paradise presents you the best of adventure and camping packages. To make the stay worth your while there are well-appointed rooms, gym, swimming pool, and a multitude of outdoor and indoor games. The resort also has a range of thrilling activities like zip lining, rope walking, and quad biking. Some excitement for the adventurer in you!
What's special: Night camping
Tariff: INR 5900 per night onwards
A stay in the best resorts in Vadodara is all you need to spend a short vacation with friends and family! Select the best Gujarat tour package for yourself and plan a trip with TravelTriangle right away for a hassle-free holiday!
For our editorial codes of conduct and copyright disclaimer, please click here.
Frequently Asked Questions About Best Resorts In Vadodara
Which resort can be visited in Vadodara with senior citizens?
Located on the banks of the river Mahi, Mahi Valley Hotel & Resorts Ltd. is considered one of the best resorts to stay in Vadodara with a senior citizen as it has special facilities for them. You can also call and make special arrangements for the elders of your family.
Which are the best budget resorts in Vadodara?
The best budget resorts in Vadodara are Riya Revati Resort, Ajwa Resort, and the Mango Orchard. If you are planning a visit during off season then you can also check deals on luxurious stays!
Which are the best luxurious resorts in Vadodara?
There are a plethora of luxurious resorts in Vadodara like Casa Paradise Resort, Banyan Paradise Resort, and Fern.
Which resort in Vadodara has a swimming pool?
Banyan Paradise Resort, Prakruti Resort, Hayati Resort, and Ajwa Resort are amongst the most famous resorts in Vadodara with a swimming pool.
What is the best time to visit Vadodara?
As the month of October starts in Vadodra, the temperature starts reducing and the winter season starts. The best time to visit Vadodara is in the winter season as the weather is quite pleasant. However, the place welcomes visitors throughout the year.
How to reach Vadodara from Ahmedabad?
You can easily reach Vadodara by hiring a taxi from Ahmedabad. You can even take a bus from Ahemdabad and reach Vadodara in 1 hour 30 minutes. The place is well-connected by air, rail, and road.
---
Looking To Book An International Holiday?
---
People Also Read:
Resorts In Solan Resorts In Rishikesh Resorts In Kollam