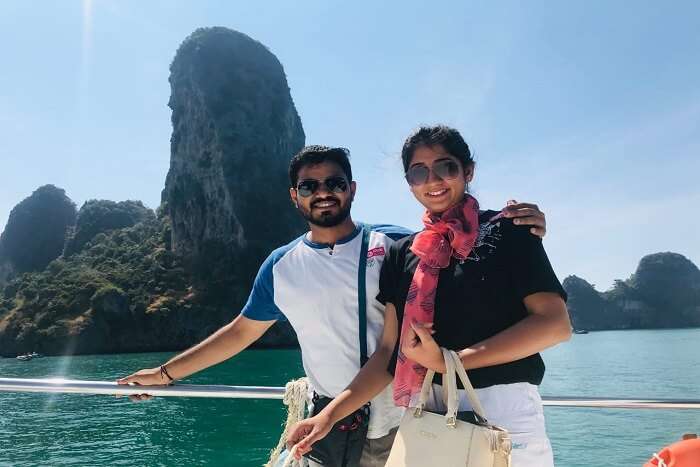 One of the jewels of Southeast Asia, Thailand is a hub of rainforests, sparkling beaches, wildlife, and vibrant culture. Thailand has it all from exotic cuisines, numerous opportunities for adventure and some of the most welcoming people in the world. Charmed by the beauty of this fantastic location, Bhansali and his beloved wife chose this destination for their first ever romantic trip. Thanks to suitable quotes from various travel agencies, they could select the best one and enjoy their romantic trip to Thailand to the hilt. The support from TravelTriangle throughout their trip was constant too. 
My wife and I had been dreaming about our first International trip for ages. Finally, the time came when we both decided to take a break from our busy schedules and go on a romantic escapade. Thailand was always in our minds as we heard there are so many things to try there and that too at affordable prices. So, without any shred out doubt, we both decided to dive into the ecstasy of this fantastic location. Since we were already familiar with commendable services of TravelTriangle, looking for a trip organizer was not at all a hassle for us. We were really happy to get our trip customized on our terms.
Details of our romantic trip to Thailand
Trip Type: Romantic Trip
Cost: INR 177898
Duration: 6 Days
Inclusions: Airfare, Sightseeing, Government Taxes, Breakfast, Airport Transfer
Exclusions: Visa, Honeymoon Supplements
 Top Experiences In Thailand That You Absolutely Cannot Miss On Your Exotic Vacation
Cherishable experiences of our romantic trip to Thailand
Enjoying a refreshing start at Patong beach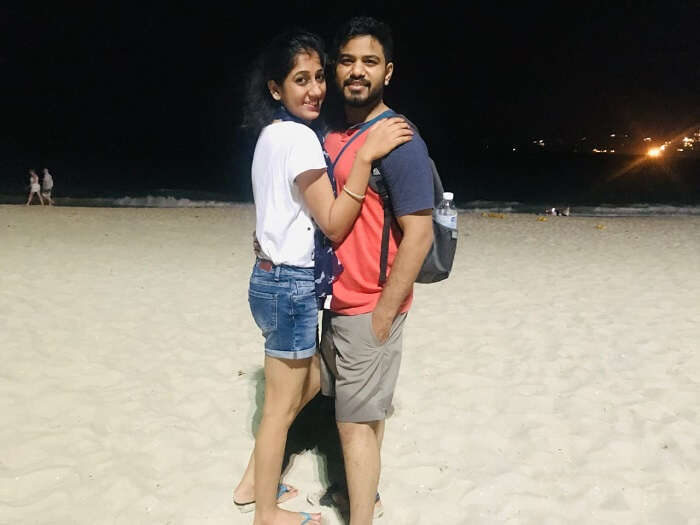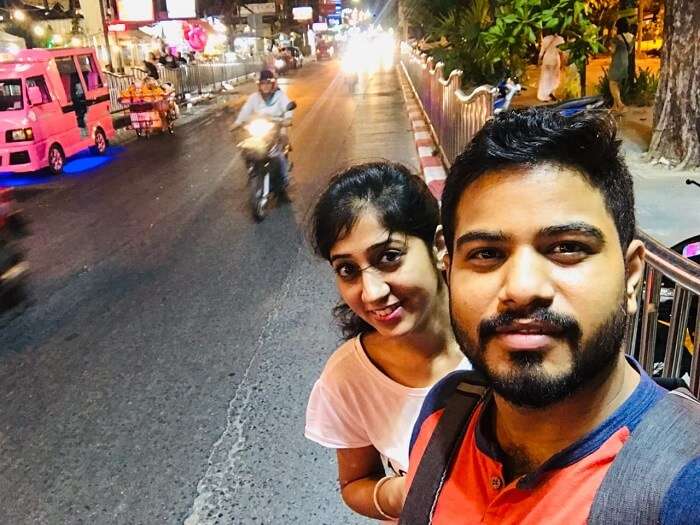 So, It was our first day in a very new country for us, Thailand. As per the itinerary, our pickup was arranged at the Phuket International Airport on time. We headed to our Hotel (Casa Del M) and as we had checked-in early, we were asked to wait in the waiting area/lounge but we decided to keep our luggage and go explore nearby areas. At around 02:00 PM, we checked into the hotel and after getting freshen up we headed to Patong Beach which was just 15 minutes stroll away from our hotel. After a tiring journey of 24 hours, it was quite refreshing to walk by the beach. It was very clean and the aura of that place was so soothing. Some of the famous food chains like McDonald's, KFC, Pizza Company, and Burger King were also there. Moreover, we were lucky enough to witness the beautiful sunset which was pure bliss!
Enjoy Trekking In Thailand At Its Best With This All-In-One Guide!
Indulging in fun & adventure: A tour of Phi Phi Island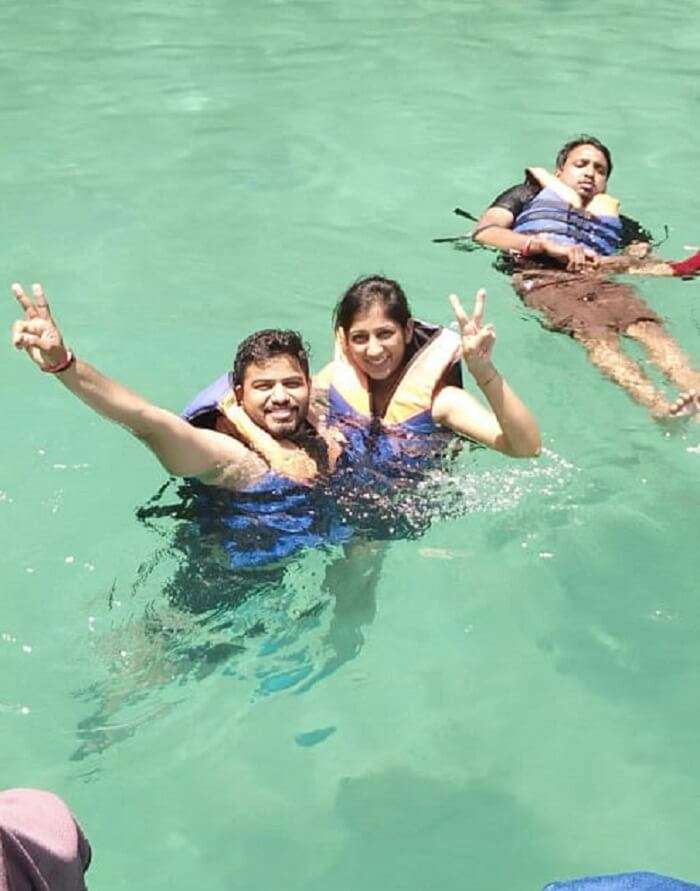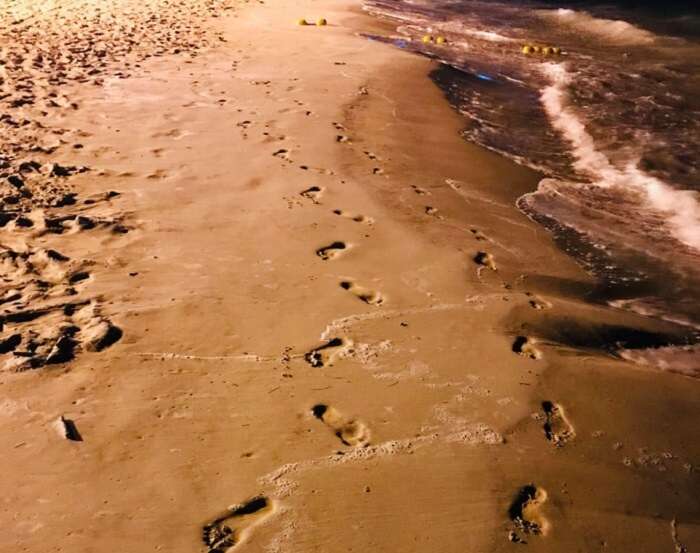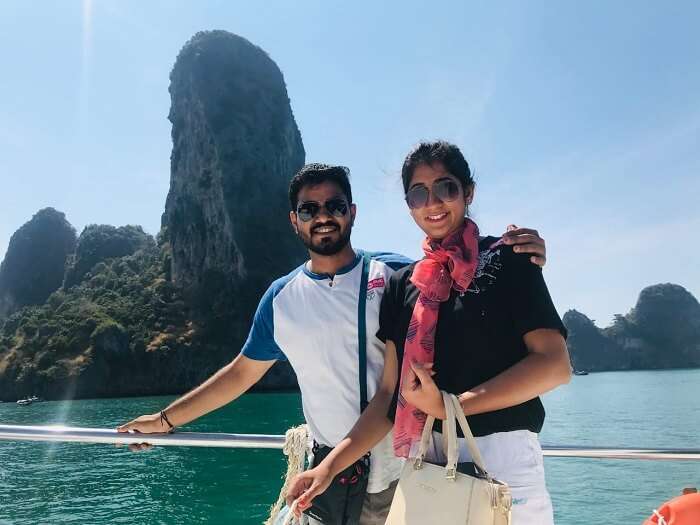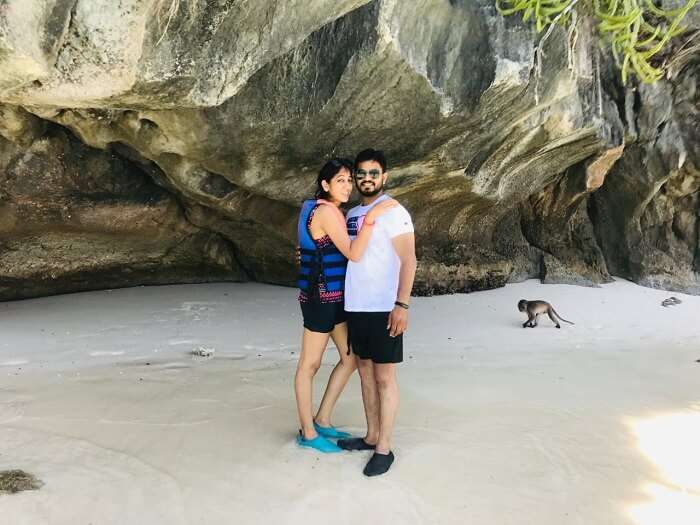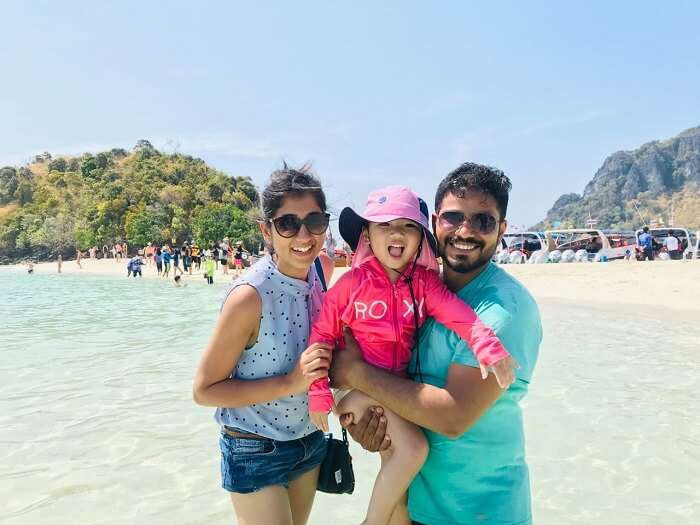 Our day 2 was dedicated to the Phi Phi Island Tour. We did an upgrade from Ferry to Speed Boat and it turned out to be such a wise decision. We covered Phi Phi Leh Island, Viking Cave, Phi Phi Don Island and Monkey Island which are the best places to visit on a Thailand tour. To challenge the adventure junkies in us, we also did snorkeling, scuba diving, and other water activities. Wherever we went, the water was crystal clear and we were completely enchanted by the beauty of these islands. We also befriended a couple and gelled up so well with them, and continued with them till Pattaya. After reaching the hotel, we were all drained as it was a full day tour. So, we all decided to go to the rooftop restaurant and had some drinks and snacks.
Kayaking in Krabi: What an experience!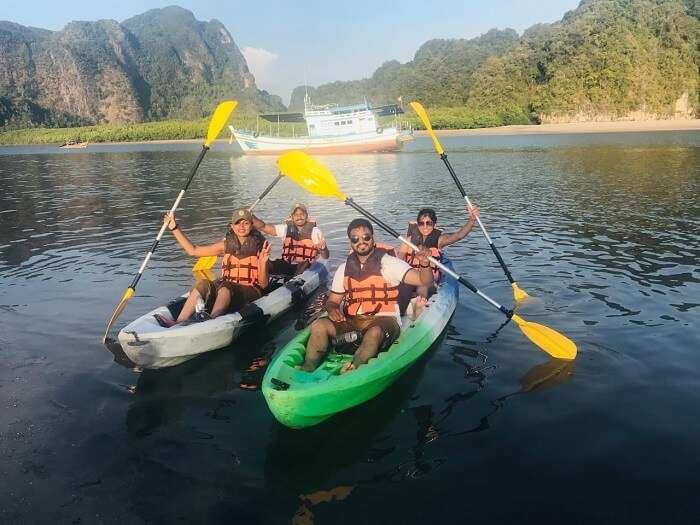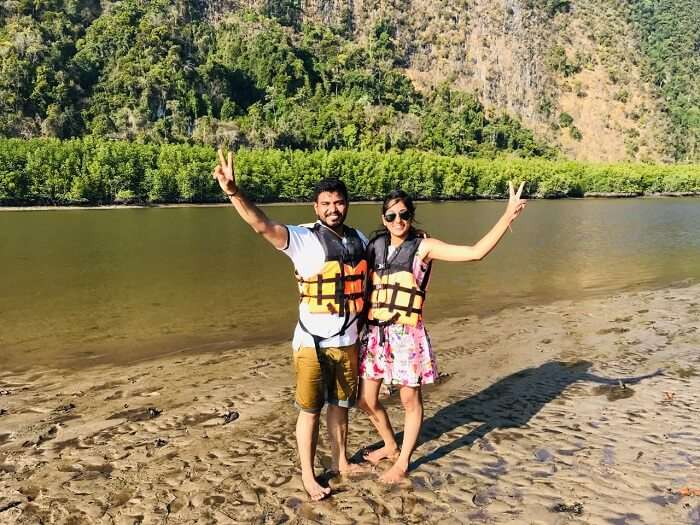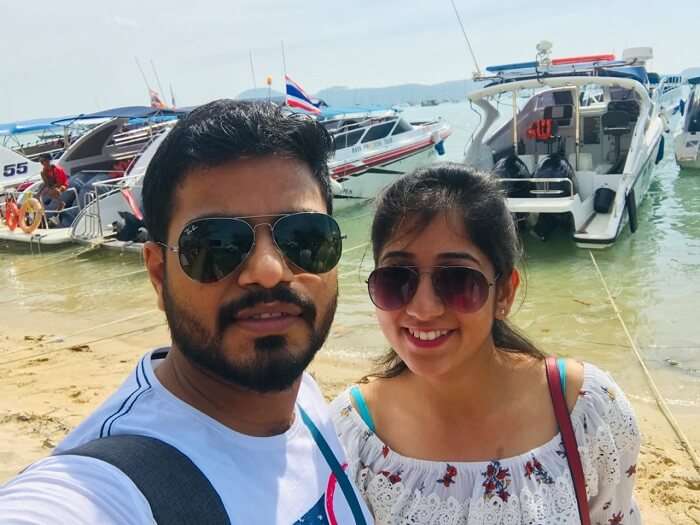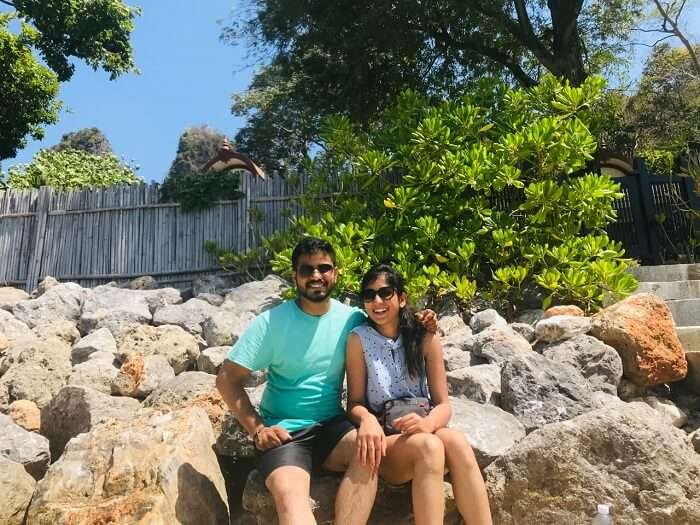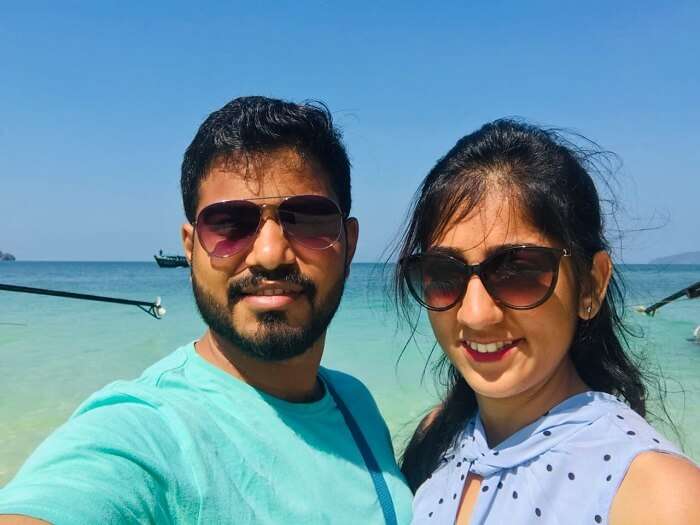 We reached our hotel at Krabi on day 3 and the welcoming staff greeted us with Hibiscus Juice and this was actually the best stay throughout the Thailand trip. As it was a free day for us as per itinerary, so we four decided to go for kayaking in the Mangrove Tree Forest. We were quite delighted to be able to make a trip by boat through the mangrove forest. The mangrove forest was so utterly captivating and the chirping of the birds hiding in the trees felt like a lullaby. It turned out to be one of the great experiences to try on our romantic trip to Thailand.
To satiate our taste buds, we also went to "Namaste", an Indian food restaurant. Since we both were craving for Indian food, that place turned out to be a real savior for us.
Full Moon Party In Thailand In 2022 Is Going To Be Beach Madness At Its Loudest
Exploring Pattaya like a pro!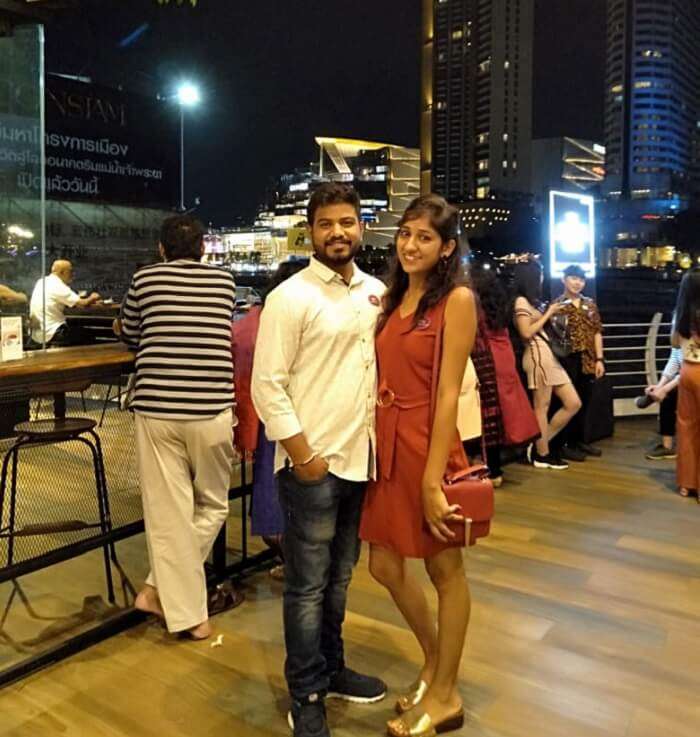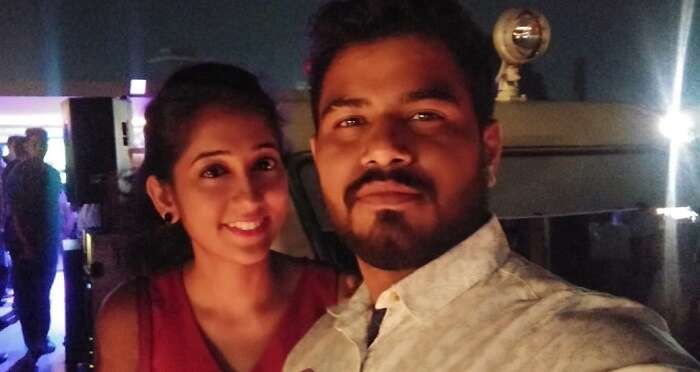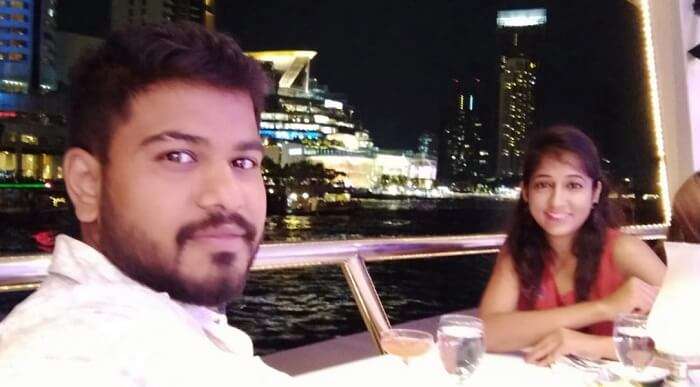 We really didn't have much time to stay in Pattaya but we wanted to make the most of what we had. So, we went for the Alcazar Cabaret Show. We were warmly welcomed with a soft drink and guided to our seats. The show was of an hour and it was a unique blend of various cultures. We were enthralled by the majestic performances of ladyboy artists. After immensely enjoying the visual treat, we headed towards the famous walking street. The moment we entered the street, we could feel the magic of that place. The entire street was packed clubs and adult bars. One of the best parts we liked was that even though there was no festival, celebrations were in full swing there. Although we had very less time in Pattaya, we're really glad we spent it the right way.
Embracing the culture and colors of Bangkok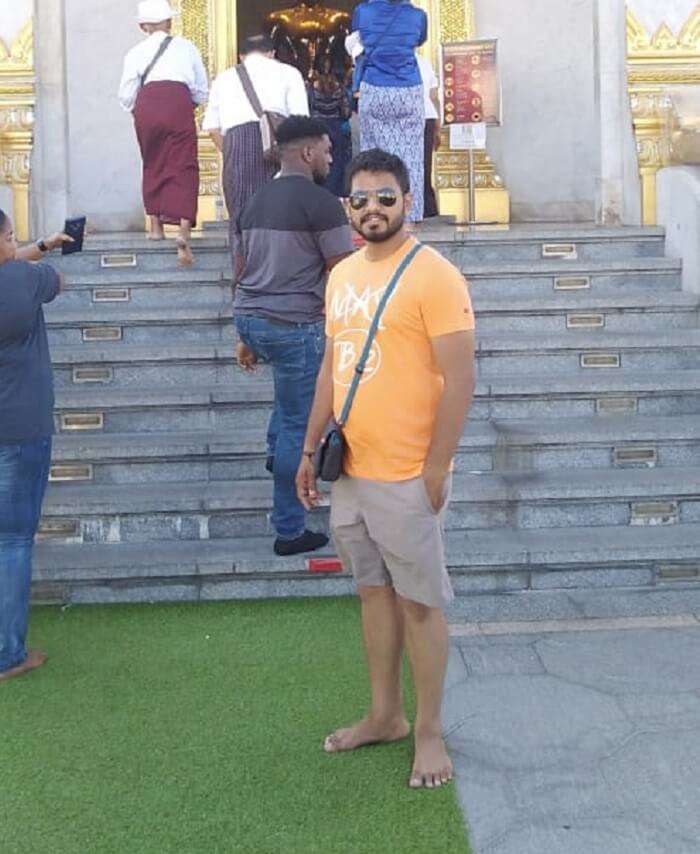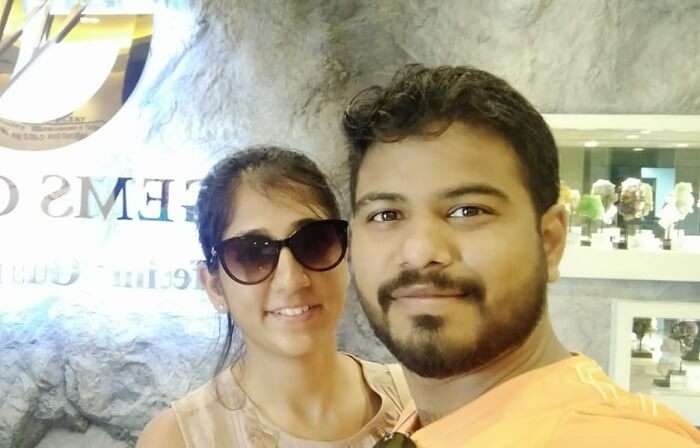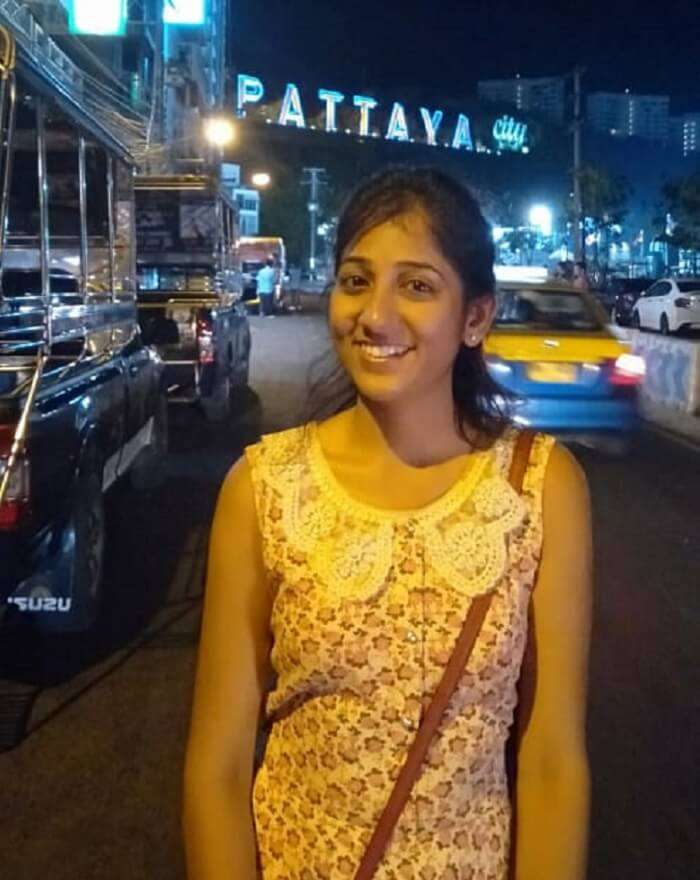 After spending a fantastic time in Pattaya, we headed to Bangkok and went for a half day tour. Here we covered Wat Pho (Sleeping Buddha Temple) and Golden Buddha, officially titled Phra Phuttha Maha Suwana Patimakon. It is a pure gold Maravijaya Attitude seated Buddharupa statue, with a weight of 5.5 tonnes. It is located in the temple of Wat Traimit and the world fame Gems Gallery (International Tourists are offered certain discounts and VAT Free vouchers from Government Of Thailand). We felt really grateful to see the glimpse of the rich Thai culture. Then we moved ahead to one of the famous markets in Bangkok – the "Indira Market". The market had a lot of good buys but we felt that prices were escalated for tourists. Nevertheless, we could buy some really beautiful souvenirs at really cheap prices.
Top 15 Restaurants In Thailand For Indians Who Don't Want To Rely Solely On Thai Cuisine
Going on a jungle safari: A perfect wildlife tour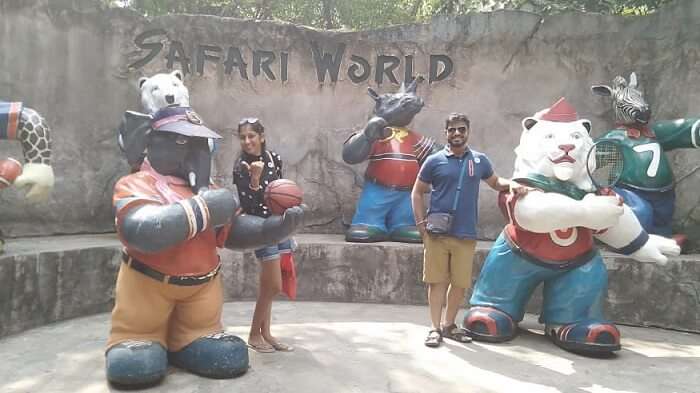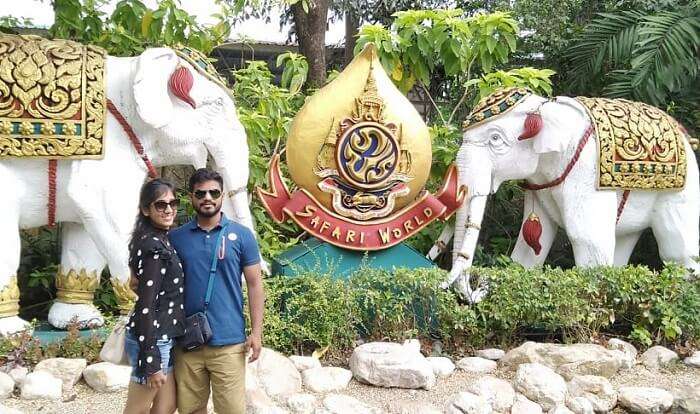 One of the best days of our entire romantic trip to Thailand, our 6th day was real fun. This day we covered The Safari World and Marine Park. We watched the amazing Dolphin Show, Elephant Show, Sea Lion Show, and Orang Utan Show and also saw many species of animals and birds. One more add-on was the 20 minutes River Safari which was quite thrilling on its own. Now we were taken to the jungle safari where were introduced so many wild animals in their natural habitat, and Marine Park houses. Also, in the night, we went for the Chao Phraya River Cruise (a must add-on to the itinerary when visiting Bangkok).
Going on our first romantic trip to Thailand really turned out to be a great idea. In only 6 days, we were able to explore Thailand like a pro (thanks to the perfect itinerary by TravelTriangle). There we went to various famous places such as Phuket, Bangkok, Phi Phi Island, Safari World and many more. And I must say that there we all enjoyed a lot. The beaches in Thailand were so vast, clean and beautiful that we were not in a mood to leave them. So, from my experience, I can say that Thailand is really a very nice place to visit on vacation and you must go there if you haven't and I am sure that you will also enjoy a lot there.
A glimpse into our customized Thailand itinerary
Day 1: Arrival in Phuket and check-in at the hotel
Day 2: Phi Phi Island tours
Day 3: Exploring Krabi
Day 4: Enjoying Krabi 4 Island tour
Day 5: Arrival in Pattaya and watching Alcazar Show
Day 6: Fun time at Safari World in Bangkok
Day 7: Half day city temple tour and departure
 Nightlife In Thailand: 7 Best Thailand Bars And Clubs That'll Evoke Your Inner Party Animal
Home to crystal clear beaches, rich wildlife, and fascinating culture, Thailand lures travelers from around the world. If you also want to visit this "Land of Smiles", get your package customized with TravelTriangle and keep all your stress at bay.
Frequently Asked Questions About Romantic Trip To Thailand
What is the best time of year to go to Phuket Thailand?
The ideal time to visit Phuket is between November and April. In these months, weather conditions are apt if you want to opt for beach activities. Also, the monsoon months are between May and October. Although hotels are quite cheaper at this time, the water conditions can be a bit risky.
What is the transportation in Thailand?
Thailand doesn't disappoint when it comes to transportation. You can hire a private car, shuttle, and tuk-tuk to cruises and trains. The modes are plenty for you to explore Thailand.
Is it safe to eat street food in Thailand?
Unlike the popular notion, street food in Thailand is fresh, healthy and prepared right in front of your eyes. If you are a non-vegetarian, you can gorge on various Thai delicacies. However, you might face issues if you are strictly vegetarian. At that time, fruits are the real savior there.
How much is a massage in Thailand?
An hour for a Thai massage will cost you between will 200-500 Baht.
Is Thailand Family Friendly?
Yes, definitely! With pristine beaches, vibrant culture, a wide range of kid-friendly activities and a captivating nature, Thailand makes a great destination for a family holiday as well. If you want to plan a family trip to Thailand, you can refer to this link.
Comments
comments