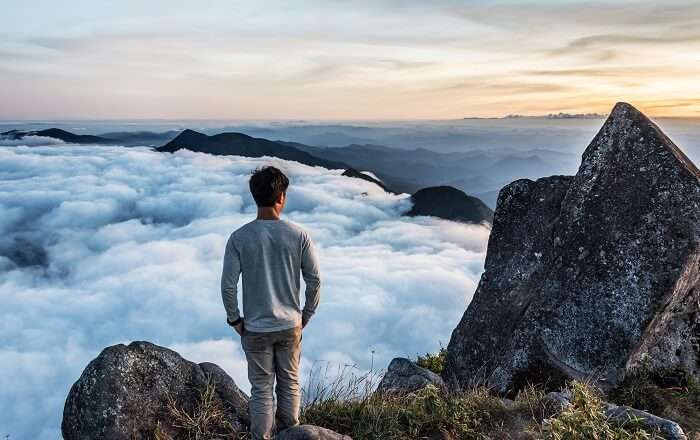 The diverse and vibrant Thailand offers more than the run-of-the-mill attractions to the travelers. From mist-covered, towering mountains to pristine rainforests, there is an incredible landscape for you to explore. Having said that, trekking in Thailand is an amazing experience with plenty of routes for you to choose from and an opportunity to see the remote hill tribes barely touched by civilization.
Best Places To Enjoy Trekking In Thailand
While you get ready for a thrilling experience of a lifetime with the best trekking in Thailand, take a look at some of the best places for your next adventure.
1. Chiang Rai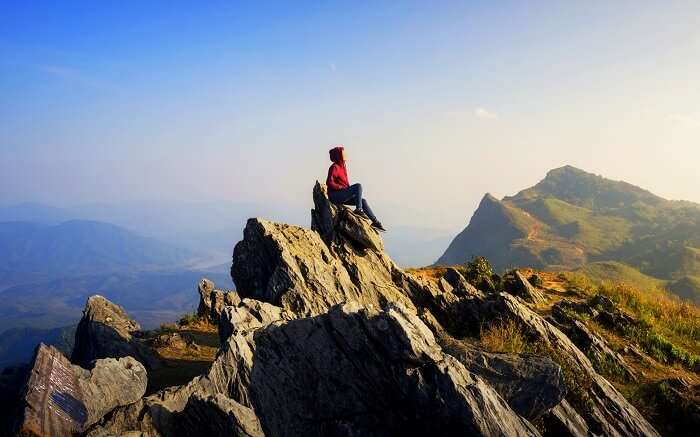 Located about 785 km from Bangkok, Chiang Rai is the northernmost region of Thailand. Trekking in this region is a superb choice as its mountainous areas have many hill tribes, allowing to see ethnic villages that not many people get to see during their stay in this beautiful country. Chiang Rai is abundant with natural attractions, making it a traveler's paradise and one of the greatest places for trekking in Thailand near Bangkok.
Best Locations: Mueang is an excellent part of the district for trekking
Highlights: The region has countless ancient ruins, Buddhist shrines and ethnic villages that are home to several hill tribes who lead the most intriguing lifestyles
Tips: Treks in Chiang Rai are usually through high mountainous regions and dense jungles so make sure to pack light, wear warm clothes as temperatures can be low at high altitudes, wear comfortable shoes, and do not carry anything that could cause damage to the environment in any way.
Railay Beach: An Ultimate Guide For Exploring The Most Unique Attraction In Thailand
---
Thailand Holiday Packages On TravelTriangle
---
2. Chiang Mai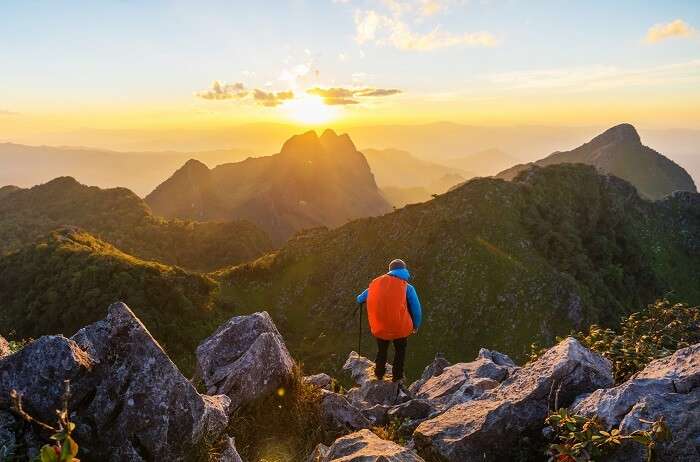 The trails in Chiang Mai are perfect for amateur trekkers. If you are going on a trekking trip in this part of Thailand, you are guaranteed to have the most unforgettable adventure. Trekking in Thailand Chiang Mai is a superb choice as there are beautiful forests, valleys and rivers, including the Pin and Maetang, to cover here as well as various tribal villages with ethnic minorities that you can explore.
Best Locations: Chiang Dao and Maetang regions are superb options for treks
Highlights: Picturesque and diverse trekking trails that encompass Thailand's highest mountains, including the Chiang Dao peak and Doi Inthanon
Tips: Pick up a trekking option from an experienced operator that provides Thailand hiking tours and has in-depth knowledge of the area as it is a fairly large one
3. Hua Hin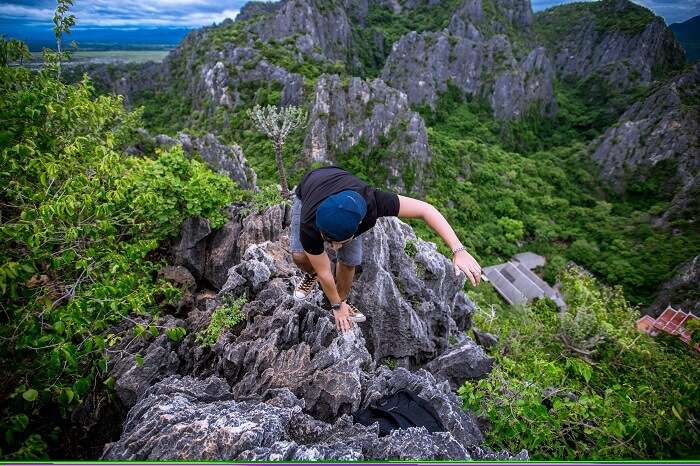 One of the most incredible things to do is elephant trekking in Thailand. The area is known for its elephant camps, forests and hilly areas, giving you an amazing place to enjoy the country's natural beauty. You can have a great experience riding on the back of a majestic elephant while exploring and discovering this beautiful region.
Best Locations: Elephant Village and Safari and Adventure Park and Pang Chang Hutsadin are some of the many places you can go elephant trekking
Highlights: Apart from trekking, the camps offer elephant shows where you can watch these gentle giants riding bicycles and playing soccer and basketball. You can also feed and bathe them aside from going on fun rides on them
Tips: Make sure to pack extra clothes if you plan to bathe the elephants after enjoying a trekking adventure
Book Resorts In Thailand With TravelTriangle
4. Khao Sok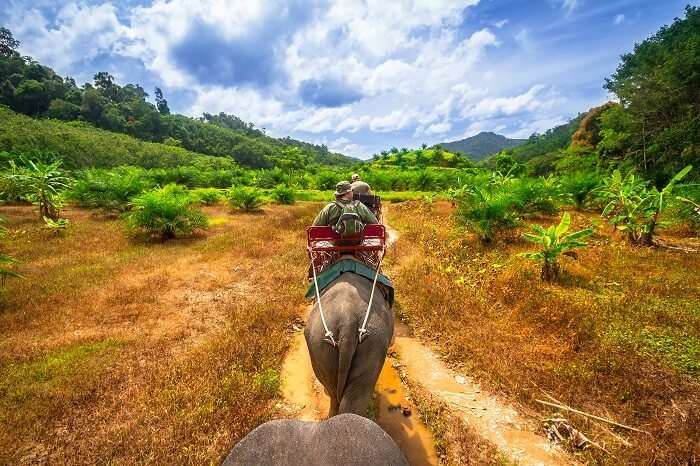 If you want to go trekking in Thailand, one of the best options is the jungle treks of Khao Sok. The trails here are well endowed with natural beauty and offer many fantastic places to explore, including a pristine lake, rushing rivers and waterfalls, limestone caves, and stunning campsites. If you want to experience one of the best adventures of your life, make sure to go on a day-long jungle trek in Khao Sok.
Best Locations: The best place to trek here is Khao Sok National Park, one of the most fascinating places to visit in southern Thailand
Highlights: The 11km long trek gives you excellent trails with diverse flora and fauna as well as stunning waterfalls. You can also enjoy exciting activities such as waterfall rappelling, climbing the slopes of scenic hills, and camping
Tips: This trail has more than a few leeches, so make sure to carry some salt to keep them away
---
Planning your holiday in Thailand but confused about what to do? These Thailand travel stories help you find your best trip ever!
---
5. Doi Inthanon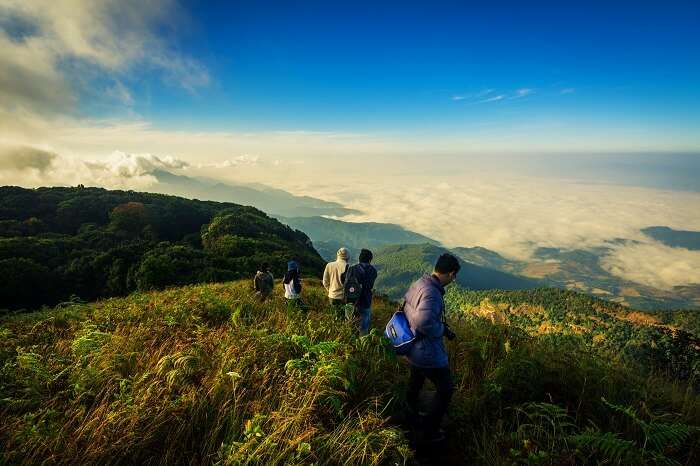 At 2565m, Doi Inthanon is the highest mountain in Thailand and one of the best places to go when it comes to trekking in Thailand tours. It is also one of the most beautiful with three impressive waterfalls that cascade down its falls and mist enveloping its highest peak for most of the year. As you travel along the 47 km road to the top, you will pass a few small villages of the Hmong and Karen hill tribes, lovely valleys and terraced rice fields.
Best Locations: The mist-covered upper slopes are the best trekking trails here as they are filled with a variety of orchids, epiphytes, lichens and mosses and home to nearly 400 species of birds
Highlights: Doi Inthanon is one of the last habitats of the Asiatic black bear, as well as the Phayre's leaf-monkey, Assamese macaque and a number of rare and common monkeys and gibbons. You can explore the Doi Inthanon National Park and the lush green jungles that surround the mountain
Tips: Make sure to have an experienced guide when you go on a Doi Inthanon trek
An Extensive Post-Covid Travel Guide To Thailand: Unraveling The Emerald Arcadia
6. Kamphaeng Phet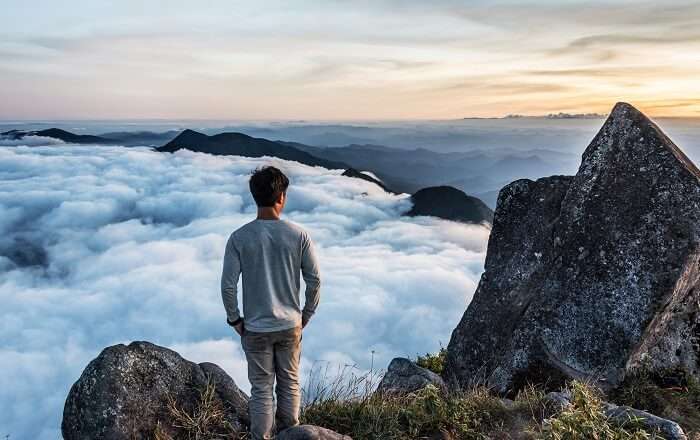 A historically significant part of Thailand, Kamphaeng Phet is a quiet and charming province with many cultural and natural attractions. To the west, you will find many national parks with fertile forests and high mountains while flatlands make most of the east. You can explore the many ancient ruins that are scattered throughout the province.
Best Locations: The best places to trek in this province are the national parks with majestic mountains and lush forests.
Tips: Kamphaeng Phet is a religious destination, so keep in mind that visitors need to be respectful of the Buddha statues and other religious monuments.
Top 10 Thailand Water Parks To Splash Around At With Family
These are just some of the best places for trekking in Thailand. You will find a number of wonderful places across the country that are perfect for treks and adventures that show you the natural bounty here, including hiking in Thailand islands. You can go on guided trekking tours or opt for independent trekking in Thailand, depending on your experience. Just remember that no matter where you go, you are in for an adventure that you will never forget on your next Thailand holiday!
For our editorial codes of conduct and copyright disclaimer, please click here.
Frequently Asked Questions About Trekking In Thailand
What are the spots where you can trek in Thailand?
There are several spots for trekking in Thailand where you can go trekking, including Chiang Rai, which is located 786 km from Bangkok; Chiang Mai, Hua Hin, Khao Sok, Doi Inthanon, Kamphaeng Phet and many more. All these spots are located in different parts of Thailand.
What are some of the famous trekking trails in Chiang Mai?
If you are a vivid adventure enthusiast, you will be excited to trek in different hiking trails in Chiang Mai including, Doi Pui to Doi Suteph; Wat Pha Lat to Wat Doi Suthep; Doi Inthanon Nature trail and many more.
Why is Hua Hin famous?
Hua Hin is one of the famous places in Thailand that allows tourists to do elephant trekking. You will be able to witness the wilder of Pang Chang Hutsadin while going elephant trekking in Hua Hun.
How can you reach Khao Sok?
One of the most noteworthy trekking trails in Thailand, Khao Sok, can be reached through-plane because it is quite close to Phuket airport, or you can get there by bus or train.
What should one wear while trekking in Thailand?
Thailand is quite hot all year round. Hence if you choose to trek in any part of Thailand, you must bring cotton dresses, hat, running shoes, a backpack, a water bottle, and other essential things.
Where can one trek in Phuket?
Phuket has a lot of trekking trails that are adorned by several nature-enthusiasts, namely Kathu waterfalls, Khao Sok National park, Bang Pae waterfalls, Patong beach, and many more.
Can one hike in regular sneakers in Thailand?
Yes, you can hike in ordinary shoes in Thailand because most trails in Thailand are quite smooth, and you do not have to scale considerable mountains to reach your destination.
What should one not wear during trekking in Thailand?
You should not wear flip-flops during trekking in Thailand. The majority of the trails are slippery, and wearing flip-flops will slow you down and your friends. Also, avoid wearing heavy clothing materials that are not easy to be in for hours.
---