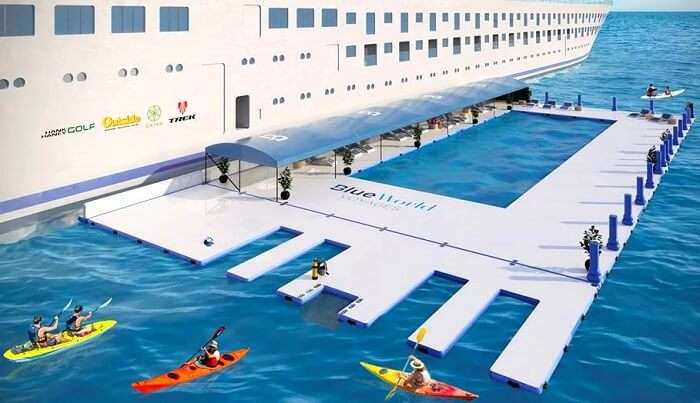 If you are one of those people who cannot afford to miss the gym and also wish to explore the world at the same time, we have a good news for you. The Blue World Voyages will soon be launching a new fitness cruise that will help you enjoy the best of both worlds. Offering a whole new level of workout experience along with luxury, this is a cruise you would definitely want to board!
The new cruise line centered around fitness conceptualized by the Blue World Voyages would be a 350-passenger chartered vessel and have 26 two-bedroom luxury suites for travelers like you. The cruise will be a combination of luxury and sports which will treat and absolutely spoil the fitness freak in you.

Suggested Read: Britain's Luxury Cruise Ship Is Now A Floating Hotel In Dubai & It's Elegance Exemplified!
While you're on board, you can enjoy facilities like spinning, yoga, TRX studios, health-center, spa, and virtual reality games. And once the ship anchors, you can also go hiking, running, bike riding, diving, and surfing on the shore. Apart from this, the fitness cruise will also look after your diet as it will provide you only locally sourced fresh food.
As of now, the ship is planned to sail across the Mediterranean, Cuba, Costa Rica, and different parts of South America. While this modern fitness cruise seems to be giving you an experience you may have never felt before, it is definitely going to loosen up your pockets a bit. A seven-day stay will cost you around $3500 or INR 2,40,292 per person (excluding port charges and airfare).
Experiencing an adrenaline rush already? Excited to enjoy your workout routine amidst luxury and natural beauty? Well, start saving up because this cruise is exactly what you need to board once it launches later this year.