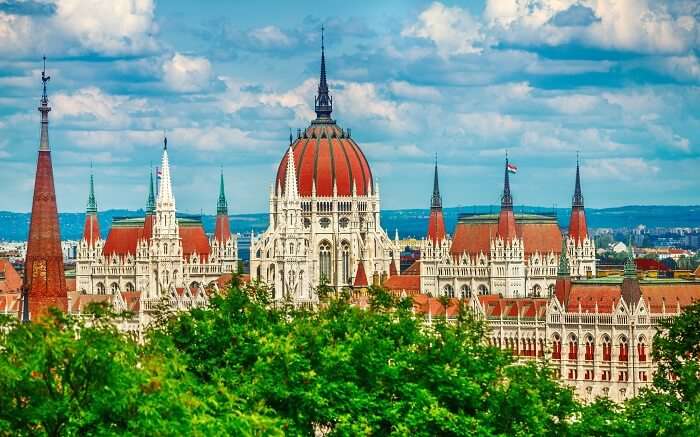 Like any other European holiday, Budapest, the Hungarian Capital city is full of picturesque beauty. The architectural brilliance, the river solace or a walk along the hilly terrain, your idea of a vacation in Europe only get a wider horizon here. There is plenty to do in the town and this includes, the typical vacation style of Europe and more. It is a place to be explored in its entirety and here's your guide to Budapest that'll help you unravel it. 
About Budapest

Hungary is a part of the Eastern side of the European Continent. Budapest is the capital city of Hungary situated in the central-northern part of the country. Budapest is divided into two parts by the Danube River, a prime European waterway. On one side is the Buda (castle district) and on the other is the Pest part of the town. Chain Bridge is the landmark spot, which is also referred to, as the borderline between the Buda and the Pest.
Geography Of Budapest

Next on the guide to Budapest 2022 is the geography of Budapest. The country is surrounded by major tourist destinations in Europe. The Czech Republic is at 443 km, Vienna is 217 km on its East and Croatia is 464 km. It is easy to reach Budapest from Prague but Vienna is closer. The best way to reach is- through the efficient rail transport in Europe. A train from Prague main station to Budapest will complete the journey in 8 hours. There are trains available 10 times in 24 hours. Similarly, a journey from Vienna to Budapest will take you 2 hours 30 minutes (approximately).
The ideal itinerary would be Budapest- Vienna- Prague. This way, you reduce your time even further as Vienna to Prague is about 4 hours. You divide your time and can use Vienna as a stopover destination before you reach Prague. You can also do the reverse itinerary. This is applicable only if you plan to do the three destinations together. Most of us start with Munich and do Vienna, Prague and end in Budapest.
Suggested Read: 30 Unpredictable And Non-Clichéd Places To Visit In Your 20s
Weather In Budapest

Budapest has very mild summers. Though it can get very sunny in the afternoons, even in September and October. However, European summers are never very hot and the evenings are always pleasant. Also, since there is less humidity, you won't mind viewing the city attractions with a bit of sun in the afternoons.
March-May is high tourist season in the city and then, September- November is friendly tourist weather. September to November is the idyllic weather. Also, during this time, the city is not overcrowded. Make sure you begin the trip in the first week of November because towards the end of the month, winters set in and if you are not a winter person, then you may not enjoy the destination as much as you desire.
Must Read: 10 Most Popular Europe Trips To Plan 2022's Ultimate Escape
Places To Vist In Budapest
A Budapest tour can be divided into two parts: The Castle District tour and the Pest tour.
1. Castle District

If you are keen to explore the ancient style pleasantries of Hungary, then, you should begin with Caste District, a world heritage site. If you're getting a customized Europe tour package, then do not forget to add this incredible castle to your itinerary. Much of the city has been restored in its original form and you will enjoy the medieval town patterns or the crooked streets at first sight. You will also notice the variety of architecture brilliance here.
For the history or cultural enthusiasts, there are many off-the-mark buildings such as the Royal Palace, the old fortress or the famous National Heritage Gallery to help you know the past. The prime area of the district is The Holy Trinity Square in which there are Matthias church and fisherman bastion. Matthias Church is a beauty from the outside and the inside both. There is ample time to observe and enjoy the artistic décor showing Gothic excellence.
Then, there is the very famous fisherman bastion. This is where the people spend a lot of time under the crisp blue sky. The Fisherman Bastion is popularly called the lookout terrace because from here you can get a complete view of the whole city of Budapest, including the opposite Pest boundary. You can see the landmark Chain Bridge and the world-famous Hungarian Parliament.
Suggested Read: 22 Best Honeymoon Destinations in Europe In May, June, and July
2. A Trip To The Laid-Back Pest

If posh urban locales and cobbled stone street setting with plenty of open-air cafes, or street style shopping, is your idea of a European holiday, then Pest is the place to be. Visit the Budapest downtown or the Pest district for some cool fun. You can unwind in the surroundings and indulge in some shopping, tasty food and even, a lot of nightlife action here. The famous Fashion Street is where you will find brands like Hugo Boss, Benetton, Puma, and Sisley, etc.
3. Other Attractions

Other attractions include City Hall of Budapest and the Jewish Quarter of Budapest including a Holocaust Memorial on the Danube Shore. The Hungarian Parliament building- which has a total of 691 rooms and stairs measuring 20 km in length is located here. Then, there is St Stephen's Basilica which has the mummy right hand of Saint Stephen. It also has terraced cafes and more restaurants on the top. You can sit and enjoy a cup of coffee while watching the whole city from the top. Budapest has many thermal water spa and pools. You can visit the famous Gellert spa or try local spas like the Lukas Bath and Szechenyi. The access to local pool and sauna is included in the entrance ticket price but for the spas/massages, you need to pay separately.
Another option is the Danube Dinner Cruise. You can enjoy the beauty of the whole city under glittering starts and gold light on the monumental architecture of Buda and Pest both. The dinner choice is fabulous as there is a nice option for vegetarians and non-vegetarians both. Two drinks are on the house. The cost per adult is 40 Euros for a tour of 1.5 hours.
Suggested Read: 40 Most Romantic International Honeymoon Destinations for Every Budget
Budapest Food

Visit the Ruszwurm Confectioners in the Castle District for some awesome chocolate shakes with whipped cream or the Ruszwurm Cake, the local style served here. If you are a beer drinking fan, you can get plenty of beer at an average price of 3 Euros here. Beware of having still water in a restaurant. It will cost you as much or more than the price of beer. For non-alcoholic, there is Ginger Ale or Homemade Lemonades, which is both refreshing and cool. But, it will still cost you as much as a glass of smooth beer, so the choice is yours.
It is a meat-based destination and you can experiment a lot with an immense variety of meat. If you like sticking to the chicken, there are enough options. There is a vegetarian option but you will have to spell out clearly to them' No-meat'. Try the red cabbage and Hungarian pickle to taste local. There are few Indian and Asian restaurants as well. If you don't like dining local, you can pick up a burger or a sandwich. Most of it is very filling for a one-time meal.
To experiment with food, visit the Jewish Quarter. There is Street Food and Beer Garden and then, there is, Szimpla Kertmozi, which appears like a junkyard. They serve authentic Mexican food style. You will love the ambiance if you are seeking a very casual environment in a mostly poised European restaurant. It is good for a change.
All About The Airlines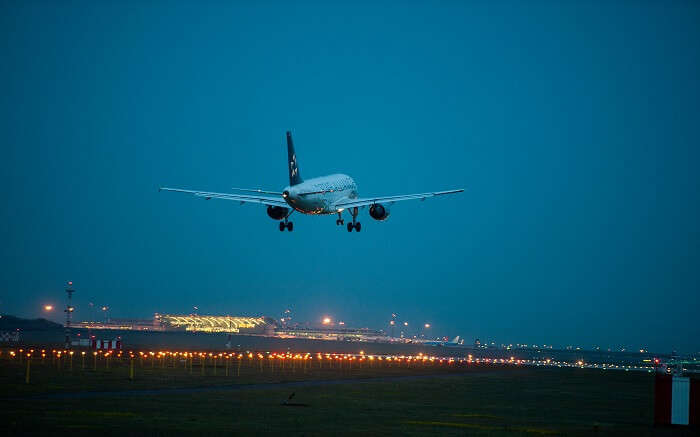 If Budapest is your port of entry, then you have many options to reach the Budapest Ferihegy International Airport. There are only connecting flights.
Air France, KLM, Turkish Airlines and Emirates. The average cost of the ticket is Rs. 45,000 per person. You may get lucky to grab a discount.
Emirates is by far the best as it has ample leg space in the economy class; decent food and professional attendants. When it comes to the Middle-east style of hospitality, it never fails to impress. A round trip with Emirates will cost you Rs. 60,000 per adult person, slightly expensive, but worth every penny spend. It's an excellent value for money deal.
Further Read: Must Visit Places On A 10N/11D Honeymoon Trip To Europe
Budapest is a tourist-friendly country. You will find many people willing to help you with street signs and any other tourist information that you may need. You will have an enjoyable time sitting in an open-air café and observing how people enjoy their life in the promenade of Market Square, in other words, how they like spending their evenings.
People here do not interfere in each other's life and like to enjoy on own. In short, the city is beautiful, scenic and there are diverse types of landscapes to enjoy. It is not an expensive place. If you know English, you are good to be on own. Locals here understand a bit of English. It is a good place for fun and long conversations over a cup of coffee or beer, as you may please. So, get packed, pick this travel guide to Budapest and plan your European vacay and leave right away!
---
Looking To Book An International Holiday?
Book memorable holidays on TravelTriangle with 650+ verified travel agents for 65+ domestic and international destinations.
---