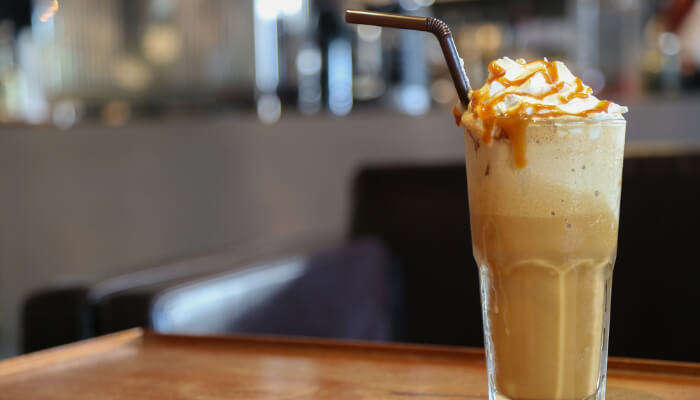 Bhubaneshwar may be an ancient city of temples in Odisha but people here are updated with the current food scenes. These cafes in Bhubaneshwar will not only spoil you with good food but also make a great place to peace out. Locals, especially youngsters, approve of these places for unlimited fun and finger licking food. If you get tired of all the sightseeing and feel a need to take a break, find one of these places to recharge your batteries and fill your stomach. These cafes in Bhubhaneshwar are also perfect if you want to head out in the evening.
Cafes In Bhubhaneshwar
Look for these awesome cafes in Bhubaneshwar next time you are on a trip to the Temple City of Odisha and feel super hungry.
1. Bocca Cafe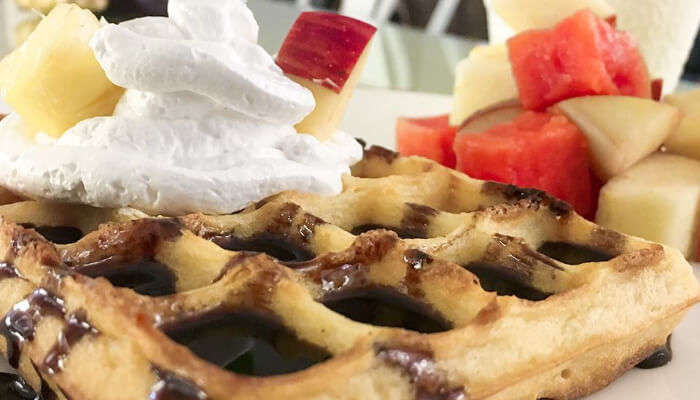 Bocca Cafe in Bhubaneshwar is a famous hangout spot for youngsters where they spend hours catching up with their friends. What makes them stay here for so long is the lively atmosphere and finger-licking food. You will find sandwiches, smoothies, cold and hot brews, crepes and pancakes amongst other things on Bocca Cafe Bhubaneshwar menu. The cafe is spacious and has ample space for seating. It generally gets crowded in the evenings. Try the Chicken Ham & Cheese Sandwich and French Crepes
Location: First Floor, 108/B, Janpath, Beside Lalchand Jewellers, Master Canteen Area, Kharabela Nagar, Bhubaneswar, Odisha 751001
Timings: 9 AM – 10 PM
Must Read: Top 10 Haunted Places In Odisha And Their Paranormal Activities
2. Brewberry's Bhubaneshwar

Brewberry's – The Coffee bar in Bhubaneshwar, Odisha is a great place to enjoy shakes and snacks. The reason why this place is so popular among locals is that it has kept its menu simple and dishes delicious. Choose from a variety of pizza and sandwich and gulp them down with an exciting range of shakes and smoothies. The service is quick and efficient. You will not have to wait too long for your order to arrive. So, if the hunger strikes in the evening, you know where to go. You can even play games like Jenga and Uno with your friends while you wait for your order. It is a fun place and absolutely one of the best cafes in Bhubaneshwar.
Location: No.22, Infocity Ave, KIIT University Cite No.1, P.S.- New Capital, Patia, Bhubaneswar, Odisha 751024
Timings: 10:30 AM – 10:30 PM
Suggested Read: 10 Beaches In Odisha That Are So Lit That You Will Want To Visit Them Again
3. The Big Bike Hub Cafe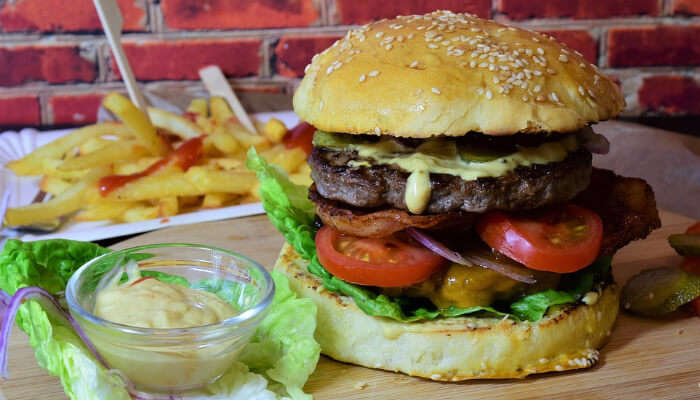 This charming cafe is located in Patia where you will be swayed away with classy, chic interiors. It is a perfect place to sit in a corner and complete reading your book. You can even bring your laptop and work here in an ambient environment. The food and service are both equally amazing. The cafe has a large menu featuring salads, sandwiches, burgers, pasta, and all day breakfast among other things. As the name suggests, you will find a bullet bike standing in aplomb and inspiring you to get out and travel. What makes it one of the amazing cafes in Bhubaneshwar that it is not pricey at all. You can eat more than you can with less than you can spend.
Location: Patia, Bhubaneswar, Odisha 751024
Timings: 10 AM – 10 PM
Suggested Read: 30 Tourist Places In Odisha To Visit In 2022 For A Fun Vacation
4. Chai Break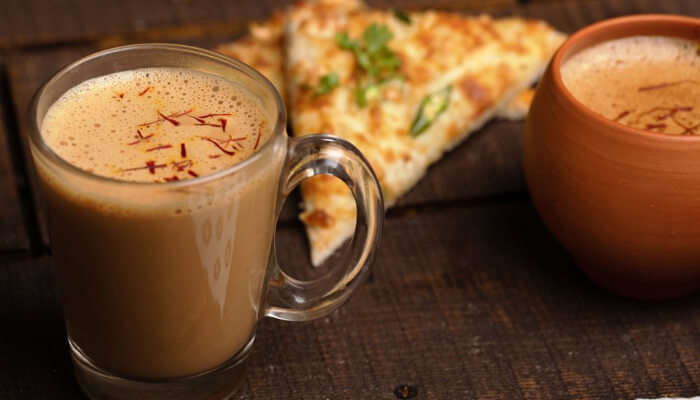 Chai Break in Bhubaneshwar is your go-to place for casual hangouts and fun. The food and ambiance are both so great you will find no reason to complain. The cafe menu offers a plethora of options in different cuisines. From North Indian to Italian, Continental to Mexican, you will be pampered with choices. The portion sizes and cost are generous too. The staff is very caring and attentive to the wanst of customers. Enjoy professional service and hospitality at Chai Break. There are two outlets in Bhubaneshwar; one on Sahid Nagar and another one in Patia, and both are equally great
Location: BMC Bhawani Mall, 3rd Floor, Sahid Nagar, Bhubaneshwar
Timings: 10:30 AM – 10:30 PM
Suggested Read: The Atlantis Of India: This Goan Village Rises From The Water Only Once Every Year!
5. STARK Bistro Bhubaneshwar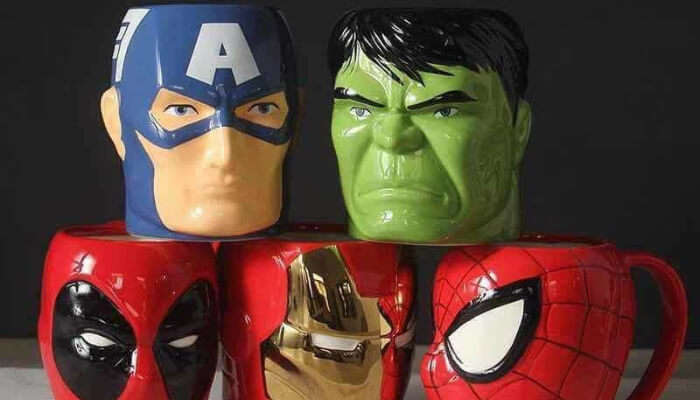 If you are an Iron Man fanatic, then there is a place for you in Bhubaneshwar where you can kill your hunger pangs and also take your fanaticism to the next level. The cafe is dedicated toTony Stark from the Marvel's Avenger's, a genius, a billionaire, a playboy, and a philanthropist who seems to have it all. There are figurines and Iron Man suit inside the cafe to please the eyes of Avengers fans. As far as the food is concerned, it is as good as their love for Tony Stark. You have got to come here if you love Tony Stark.
Location: LG 10, DLF Cyber City, Opp. Silicon University, Patia, Bhubaneswar, 751024
Timings: 11 AM – 10 PM
Suggested Read: 39 Super Fun Places In Delhi That Prove It Is The Happiest Metro In India In 2022!
6. The Chocolate House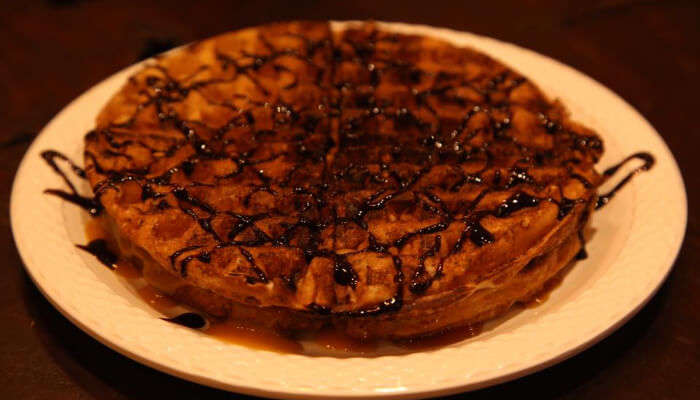 Are you in the mood for some hot chocolate fudge or sundae? Then, there is no better place than The Chocolate House to serve your cravings. The cafe with stylish wooden decor has become one of the favorite cafes in Bhubaneshwar. The food is absolutely delicious and the service at par. If you are not in a mood to go out, you can even order your favorite things from this place. It is a famous hangout place among locals. This is why the ambiance in this place is always lively and chirpy.
Location: Shop 6, Plot 3, DL Complex, Infosys Road, Patia, Bhubaneshwar
Timings: 11 AM – 10 PM
Further Read: 16 Romantic Resorts In India That Assure Gorgeous Settings & Unmatched Comfort!
These cafes in Bhubaneshwar are not one places to eat but sanctuaries of fun and peace when you run out of things to do in the city. Odisha is famous for its temples and archaeological history making it a perfect destination for taking a family vacation. Plan a trip to eastern India and explore the side of the country you have never experienced before.
People Also Read