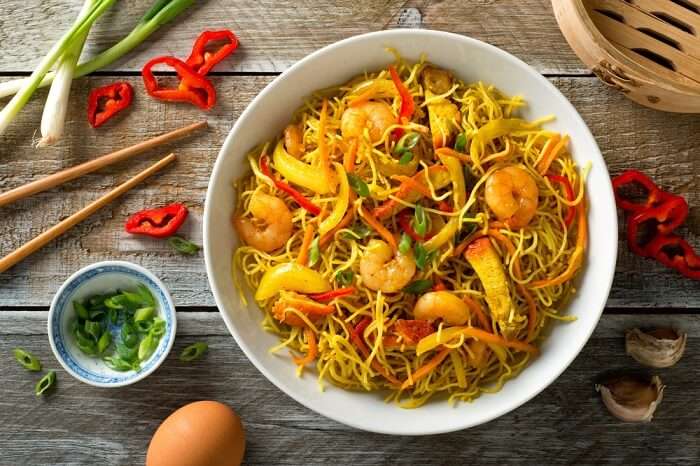 How about a place with stunning vistas and charming views you wish you could watch them forever? Well, Singapore is just that and more. This nation-state has so many tourist attractions that you just cannot get enough of it. The fact that this place has a tropical climate makes the exploration even better with smooth winds blowing right across the land. So, while you're in this renowned tourist spot, looking for restaurants in Victoria the following list will help you for sure!
You can go for a stroll on the many famous beaches like the Palawan beach on Sentosa island in Singapore to revive your senses with the refreshing breeze, sand and sound of the waves splashing across the shore. Or, simply walk down the streets of Chinatown and find which colorful trinkets and artworks will suit your room back home. Don't miss out on the splendid view of the Singapore skyline from Marina Bay Sands hotel and woo your senses with a refreshing dip in the infinity pool at this site. To pamper the thrill-seeker in you, explore the various rides of Universal Studios Theme Park and have a fun packed vacay with your loved ones!
15 Best Restaurants In Victoria Singapore 
With so many restaurants around, it can get a little overwhelming to pick from the various options that are one of the best, if not the best restaurants in Victoria Singapore. Check out this handpicked list for your next vacay!
1. Gyu-Kaku Japanese BBQ Restaurant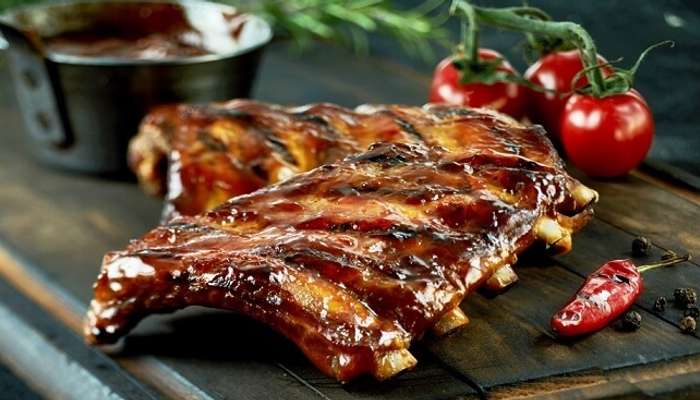 At Gyu-Kaku, you get the authentic 'Yakiniku' (Japanese BBQ) experience. This is why it is one of the famous restaurants in Victoria Singapore. Find a whole range of food items including fresh salad, desserts, mouth-watering appetisers, seafoods, beverages, and so much more at affordable prices. This is, in fact, one of the best Japanese restaurants in all of Singapore. There are 4 major menu options including a Grand Menu, Lunch Menu, Kids Menu and 3 Course Buffet.
Must Try: Wagyu recession sets, Assorted Mushrooms with Butter
Location: 30 Victoria St, #01-01 Chijmes, Singapore 187996
Cuisine: Asian, Japanese
TripAdvisor Reviews
Singapore Holiday Packages On TravelTriangle
---
2. Geláre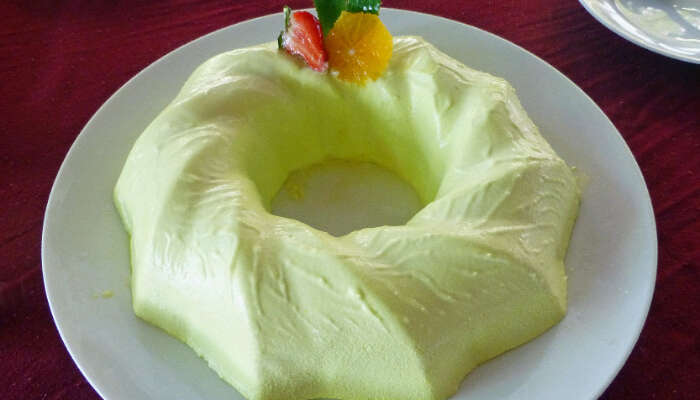 If you have dried scorched yourself in the heat of Singapore, then it's time to cool down at Geláre. A premium ice cream outlet which is iconic for serving a wide variety of desserts and Halal ice creams. Find a unique waffle collection served with ice creams produced with fresh milk and cream sourced from a dairy farm. Not just into sweet tooth, Geláre has developed an audience for tasting premium meals including pastas, sandwiches, salads and freshly brewed coffees.
Must Try: Waffles 
Location: 201 Victoria St, #05-10 Bugis+, Singapore 188067
Cuisine: Western, Desserts, Halal
3. Fish & Co.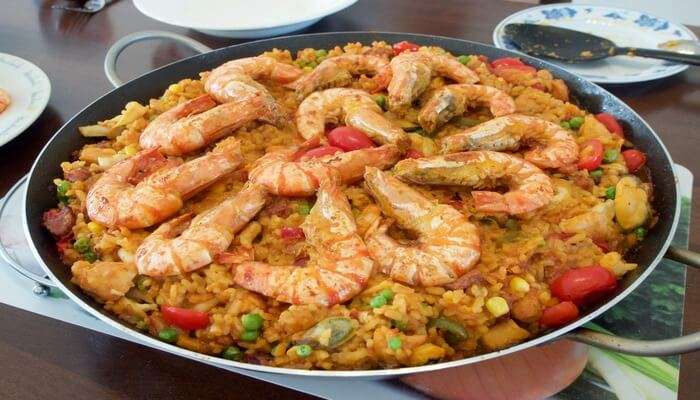 The family restaurant chain is highly influenced by the Mediterranean fishermen. A casual restaurant that serves fresh seafood in a pan, with all the natural ingredients including herbs, olive oil and various spices from around the globe. You can expect a wide variety of options in their generous meals and portions that are coupled with a warm and friendly customer service.
Must Try: Grilled Teriyaki Salmon Bowl
Location: 201 Victoria Street #04-07 Singapore 188067
Cuisine: Seafood
TripAdvisor Rating: 4.6
TripAdvisor Reviews
4. Honguo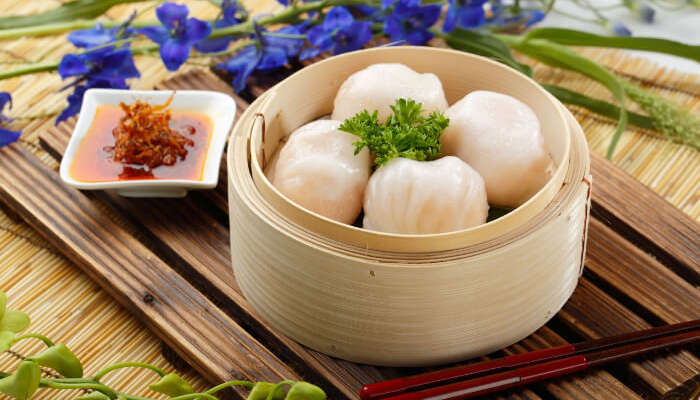 Get the much loved delicacy at Honguo, a top notch Chinese restaurant. Appetizing, high quality ingredients add a unique flavor to the food and meals. The restaurant has plenty of stories associated with it and is all about sharing a lovely moment with your loved ones. Eat lots of mouth-watering meals, get some warmth and share delightful stories!
Must Try: Guo Qiao Mi Xian
Location: 200 Victoria Street #B1-06 Bugis Junction, Singapore 188021
Cuisine: Chinese
TripAdvisor Rating: 4.0
TripAdvisor Reviews
5. Señor Taco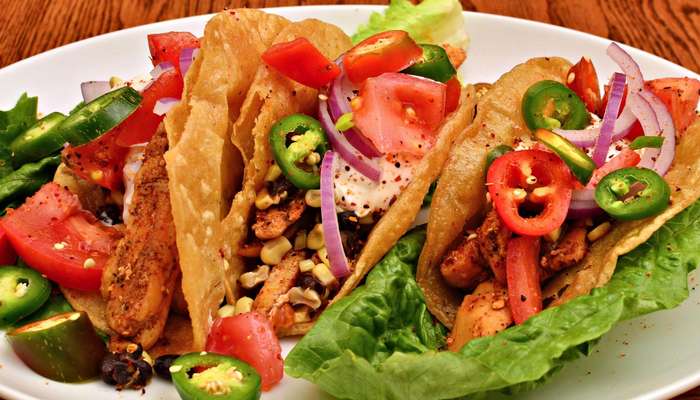 Want to grab some authentic Mexican street cuisine made with chilies and fresh ingredients. Transport yourself to a laid back Mexico, right from the streets of Singapore. You can choose from tacos, quesadillas and botana, made and served with salsas and imported sauces.
Must Try: Tacos al Pastor
Location: 30, 01-19 Victoria St, Singapore 187996
Cuisine: Mexican
TripAdvisor Rating: 3.0
TripAdvisor Reviews
6. Seoul Yummy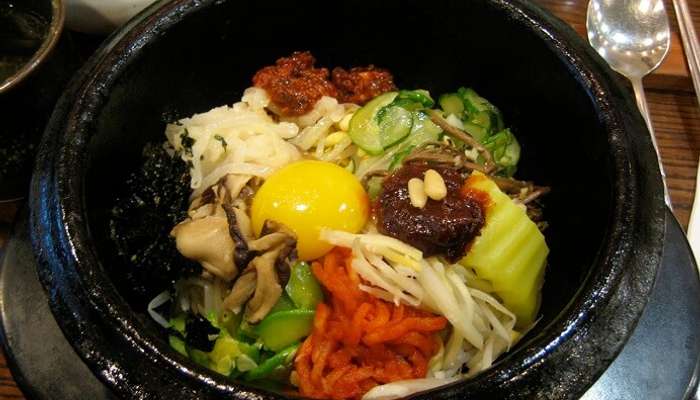 Korean Ramyon, Tteokbokki, Sausage, Enoki, Beancurd, Kimchi, sounds good? Well, it tastes brilliant. With a delicious range of options, Seoul Yummy has come forward as a go-to restaurant for tasting typical and traditional Korean cuisine. Get appetizers, Bundle Meals, a variety of Combos, and Korean Rice Bowls that savor your taste buds.
Must Try: Army Stew
Location: 201 Victoria St, Singapore 188067
Cuisine: Korean
TripAdvisor Rating: 3.5
TripAdvisor Reviews
7. The Landmark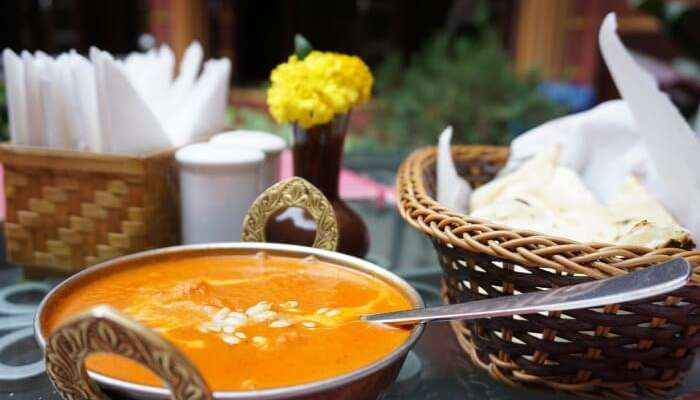 With tasty food, modern cuisine, and diverse options, The Landmark has a wide selection of awe-inspiring delights from various palettes. The interiors are lavishly designed according to modern needs for an impeccable dining experience. It doesn't matter if you are looking for a delicious buffet spread or celebrating a special occasion, this is the place for you. Whatever cravings you have, it sure will be met!
Must Try: Butter Chicken, Sup Tulang
Location: 390 Victoria St, Singapore 188061
Cuisine: Asian
TripAdvisor Rating: 3.5
TripAdvisor Reviews
8. Ashino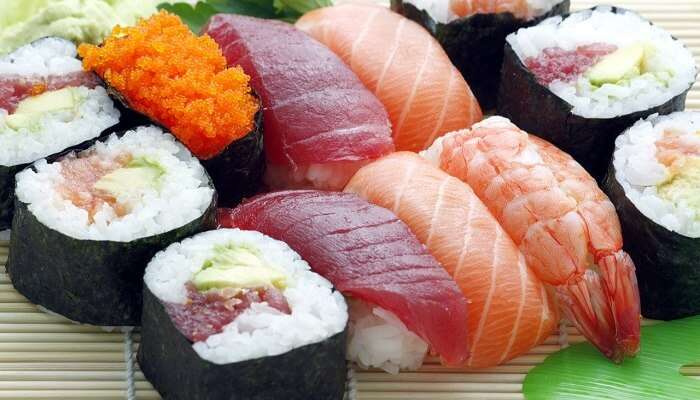 Ashino is one of the best Sushi restaurants in Singapore with one of the widest range of dishes that taste authentic. It is a cozy ten-seater restaurant which successfully creates vibes similar to that of Tokyo. From an amazing set of decor, the sushi counter and the tables, you feel like you've entered Japan, right from Singapore. Taste the usual  and delectable Fatty Tuna or the Fresh Salmon Roe that bursts with flavor.
Must Try: Charcoal Grilled Keiji
Location: 30 Victoria Street #01-23 Chijmes, Singapore 187996
Cuisine: Japanese
TripAdvisor Reviews
9. Wing Zone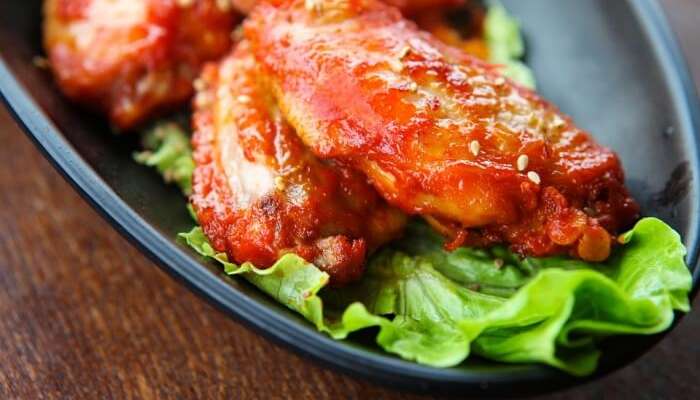 Have you ever walked into a restaurant with wings? Well, to not mean literally, Wing Zone is your perfect destination for enjoying grilled, crunchy, wrapped wings. This is one of the best for serving tangy flavors, that you remember for a long time. In recent times, they have introduced a new range of items that have majorly paved way to widen the flavors of the restaurant.
Must Try: Wedges, Sweet Samurai Wings
Location: 201 Victoria St, #04-02 Bugis+, Singapore 188067
Cuisine: American
TripAdvisor Reviews
10. Sun's Cafe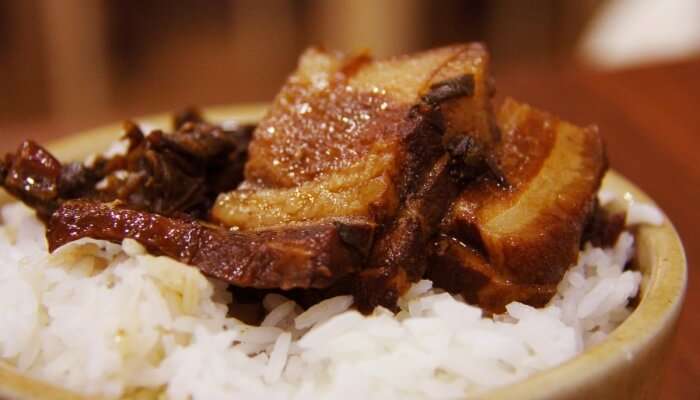 Sun's Cafe offers some of the top International cuisine in Singapore, serving a huge collection of dishes suitable for children, families, and friends. From Fried Kuay Teow to Hainanese Chicken Rice, its wide menu showcases the cafe's efforts please every palate. With an elegant and comfortable ambiance, this is a perfect place to unwind and catch up with friends.
Must Try: Laksa
Location: 101 Victoria St, Hotel Grand Pacific, Singapore 188018
Cuisine: International 
TripAdvisor Rating: 3.5
TripAdvisor Reviews
11. Porta Porta Italian Restaurant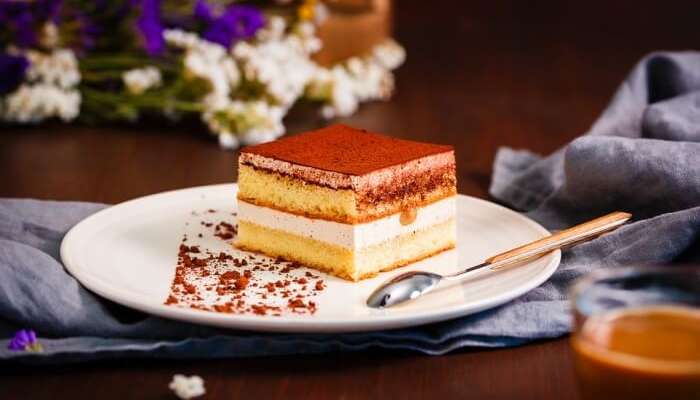 As Porta Porta Italian Restaurant has become a landmark in Pasir Ris area of Singapore today, it is recommended to book a table well in advance to taste the great dishes from Italian cuisine. This restaurant serves authentic Italian recipes besides serving variety of wines in its Full Bar. This restaurant is indeed considered one of the best options for a fine-dining experience.
Must Try: Tiramisu, Seafood Spaghetti, Roast Lamb, Spaghetti Vongole
Location: 971 Upper Changi Road 507668, Singapore
Cuisine: Italian
Cost for Two: INR 620/-
Zomato Rating: 3.5/5
Read More: Top Pasir Ris Restaurants
12. Thai Village Restaurant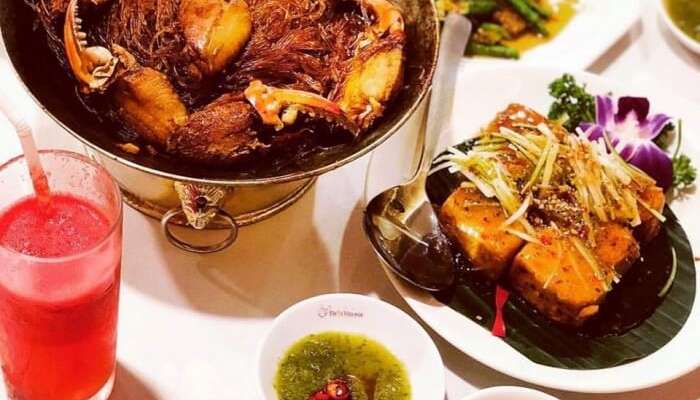 One can savor the mouth-watering delicacies from Chinese and Thai-Teochew cuisine at this Kallang restaurant. This restaurant opened its doors to all the food lovers in the year 1991 and since then it has been a favorite among all the visiting tourists as well as the Kallang locals. Their signature dish is the Braised Superior Shark's Fin Soup is a gastronomic delight which never fails to satisfy any food lover's taste buds.
Location: 2 Stadium Walk, #01-02/03 Kallang Indoor Stadium, Kallang, Singapore-397691
Cost for two: INR 9,500
TripAdvisor rating: 4.0
TripAdvisor reviews
Read More: Must-Try Kallang Restaurants
13. Coca Restaurant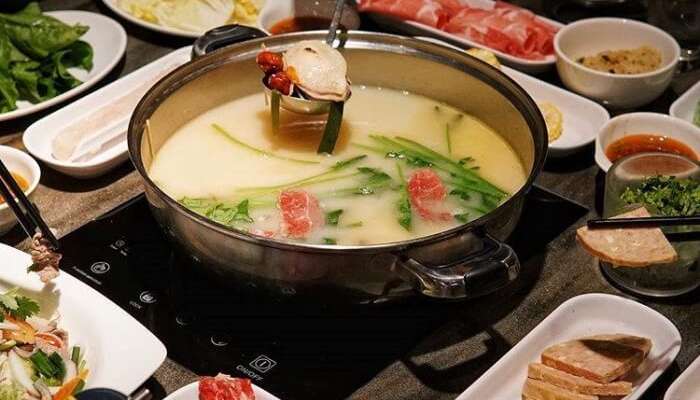 At Coca Restaurant one can have the most unique experience of dining on traditional dishes from the authentic Thai cuisine on a speedboat. This Kallang leisure park restaurant first started in Bangkok and established its presence in Singapore in the year 1987. Since then it has been a favorite amongst all the Singaporean diners. In this restaurant in Kallang Leisure Park, high-quality ingredients are blended together to give out an immensely flavorsome dish. In-house specialties at this restaurant include Handmade Dumplings served with Shrimp Paste, Fish Glue, and plenty of other seafood and meat delicacies.
Location: 5 Stadium Walk, #02-01 Leisure Park Kallang, Kallang, Singapore-397693
Cost for two: INR 7,000
TripAdvisor rating: 4.0
TripAdvisor reviews
Read More: 10 Restaurants In Singapore
14. Pranakorn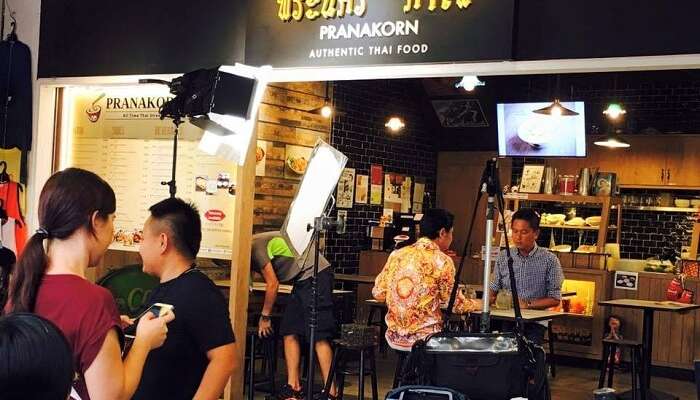 They will provide you a random choice of eating around Changi. Although you will find a wide variety of food menu but of that salted eggs, fried butter egg and papaya salad are some signature dishes miss you must try whenever you visit to this place. The ambiance and staff is very supportive and cheerful you will love to come again if you once visited to this place. The yummy soup and fried pork are also very delicious in taste.
Rating: 4/5
Location: 4 Changi Village Rd, #01-2086, Singapore 500004
Read More: Best Restaurants In Changi
15. The Marmalade Pantry At Novena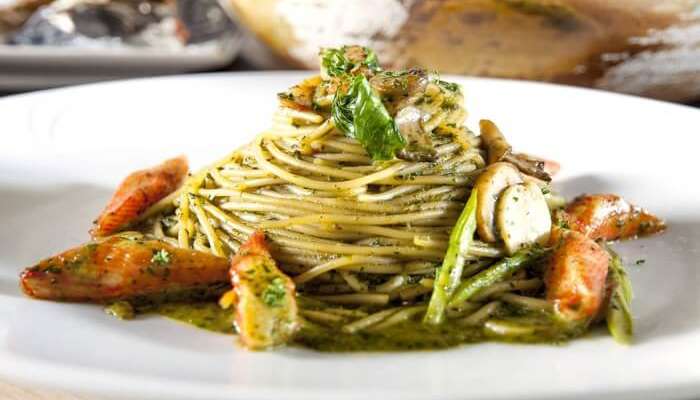 The Marmalade Pantry at Novena has been serving to its guests with variety of popular recipes since it was built. This restaurant uses freshest & locally grown ingredients to prepare the dishes. It is a popular name for serving luxurious pastas, exquisite cupcakes, weekend brunches and unique tea accompaniments.
If you are looking for the revitalization, reinvention and refreshment choice without doing any compromise with the quality of food, then it is a perfect option for you.
Must Try: Cupcakes, Beef Burger, Crabmeat Pasta
Location: 8 Sinaran Drive, #01-02/04 | Oasia Hotel Novena, 307470, Singapore
Cuisine: Cafe, Fusion, International, Deli, Vegetarian Friendly & Gluten Free
Cost for Two: ₹ 390/- – ₹ 2,160/-
Zomato Rating: 4.0/5
Read More: Popular Novena Restaurants
An efficient transport system in this gorgeous land adds an extra special touch to your holiday as you can cover more places in a single day. The quaint cafes and restaurants by the river, a happening nightlife experience and exploring various places like Gardens by the Bay are a must in this land. While you're out and about, don't forget to taste the exquisite culinary delights at the fine restaurants in Victoria as well as the hawkers markets in Chinatown. So, what are you waiting for? Plan a trip to Singapore for an amazing holiday experience amidst the thrilling vibes of this land with your loved ones!
---
Looking To Book An International Holiday?
---
Comments
comments