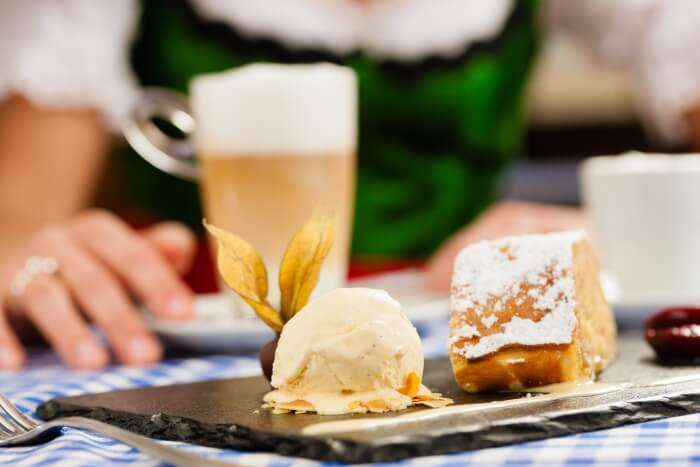 A vacation comes to a full circle when complemented with the right kind of food. There is no doubt that the ardent traveler would like to keep the choice of restaurants and cafes on a priority list. Munich, in Germany, is full of local cafes and coffee shops due to its importance in Bavarian culture. The choice of cafes in Munich becomes a little restrictive for those who are vegans and vegetarians. But the city is gradually shifting towards serving the best for vegetarians and vegans too. The city has a lot to offer to those who relish savory food and like to spend time sipping their favorite cup of coffee at a cozy coffee shop.
10 Amazing Cafes In Munich
Here is our list of Australian cafes in Munich and coffee shops that serve the best hipster coffee in Munich. The list contains some of the most famous cafes in Munich that you must try during your visit to this Bavarian city.
1. Cafe Jasmin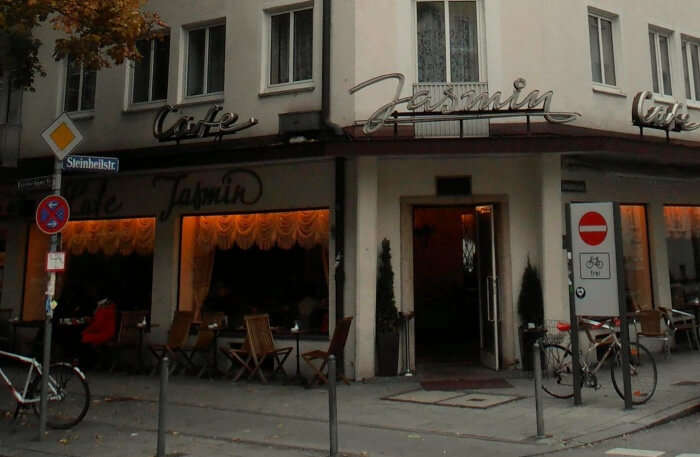 Cafe Jasmin in Munich is a retro cafe that is known not only for the fabulous cup of coffee but also for its atmosphere and ambiance that would give you a real sense of comfort. This cozy place is beautifully decorated inside and also offers space to sit outside to relish delectable dishes from the menu. The cafe is well known for its homemade lemonade, tea, and coffee. The best time of the day to visit this peaceful and relaxing place is during breakfast hours since there is a wide range of loaves of bread, salamis, eggs, cheese, and jams that they offer. The cafe also offers vegan and vegetarian options.
Location: Central Steinheilstrasse
Timings: 10 am to 1 am
Tripadvisor rating: 4.0
Must Read: 10 Day Trips From Munich That Are Worth Taking Once In 2022!
2. Man versus Machine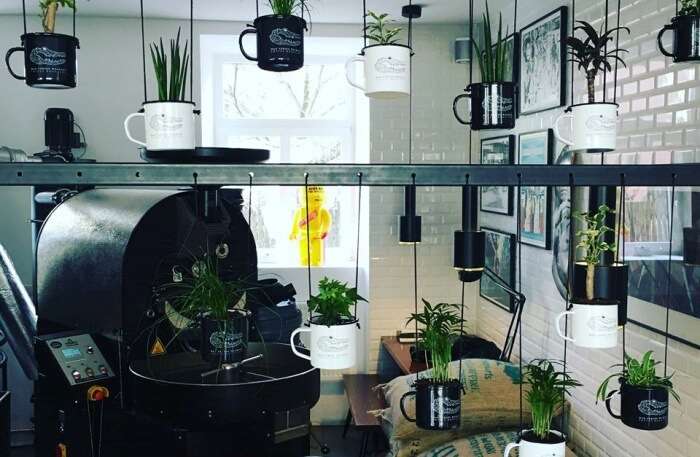 The next in the list is cafe Man vs Machine. It is one of the Australian cafes in Munich. The cafe runs on a belief of serving an exciting cup of coffee that is made from green/raw Arabica beans picked from some of the best coffee importers of the word. As per the cafe's mantra, coffee tastes best when perfectly roasted to get that chocolate brown color. The cafe offers a large variety of coffee - from espresso to filtered ones -in a friendly cafe atmosphere. They also provide an outdoor sitting arrangement to get the full flavor of rich blended coffee. Apart from a range of coffee, the cafe also offers tea and various other drinks that are simply irresistible!
Location: MÜLLERSTR. 23 80469 MÜNCHEN
Timings: 8 am to 6 pm, Sundays closed
Tripadvisor rating: 4.5
3. Aroma Kaffeebar Muenchen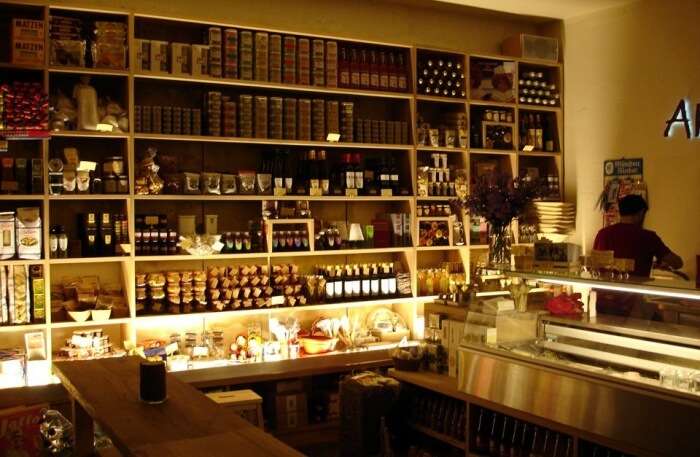 If you are looking for a coffee place that excels in quality, service, and creativity, then Aroma Kaffee Bar is the place for you to be. The coffee bar was opened in the year 1997, and since then they are selling the same tasty cup of coffee while keeping comfort, dedication, enjoyment, and atmosphere in the place.
The cafe, in 2006, was expanded and turned into a jumbo coffee shop where various kinds of edible products were offered. The coffee is a marked signature as it is roasted in their traditional roasting house.
The coffee bar deals in more than 20 different variations of coffee from 7 different types of coffee.
Location: Pestalozzi 24 80469 München
Timings: Summer 15th April - 15th October (Monday - Friday from 7 am to 10 pm, Saturdays 9 am to 10 pm and Sundays & holidays from 9 am to 10 pm)
Winter 16th October - 14th April (Monday - Friday from 7 am to 8 pm, Saturday, Sunday and holidays from 9 am to 8 pm)
Tripadvisor rating: 4.0.
Suggested Read: 15 Best Things To Do In Munich For Treating The Culture Vulture In You!
4. Cafe Joon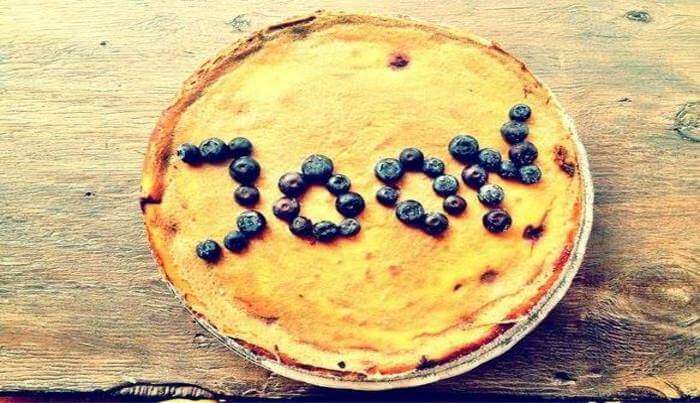 Cafe Joon is loved by those who prefer to have a hearty breakfast along with a steaming cup of freshly prepared coffee. The cafe is quite considerable for lunch, snacks, and cakes. Many like to visit the place for cocktails and long drinks during evening hours.
The decor of the place is very minimalist in design and not like other posh and sophisticated cafes. The place will make you feel as close as to hipster culture as possible with its low-cost interior and designs. You can also sit outside and binge into that big bowl of breakfast cereals and other items on the menu.
The avocado bread and poached eggs are the best item on the menu and a great option to be enjoyed in sunny weather.
Location: Theresienstraße 114, Munich
Timings: 9 am to 11 pm ( Monday and Tuesday), 9 am to 1 am (Wednesday to Saturday) and, 9 am to 8 pm on Sundays.
Cost: Coffee with milk: INR 375 approx
Tripadvisor rating: 4.0.
5. Vits der Kaffee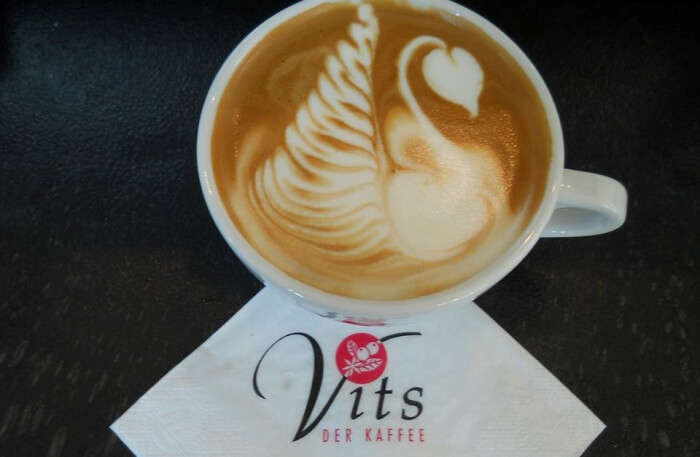 Vits der Kaffee roastery cum coffee bar was opened over ten years ago. It is one of the oldest coffee shops in the city having both classic style and modern variety of coffee from across the world. The coffeehouse is split into two halves. One half is for the classic coffee experience to together with the cakes. This portion has brown wooden coffee house chairs. The other half has a modern touch and deals directly with trading and sourcing. The coffeehouse also showcases numerous coffee gears to be sold off.
Location: Rumfordstraße 49
Timings: 8 am to 7 pm ( Monday to Friday), and 10 am to 6 pm on Saturdays.
Tripadvisor rating: 4.5.
Suggested Read: 12 Tourist Places In Munich You Should Not Miss
6. California Bean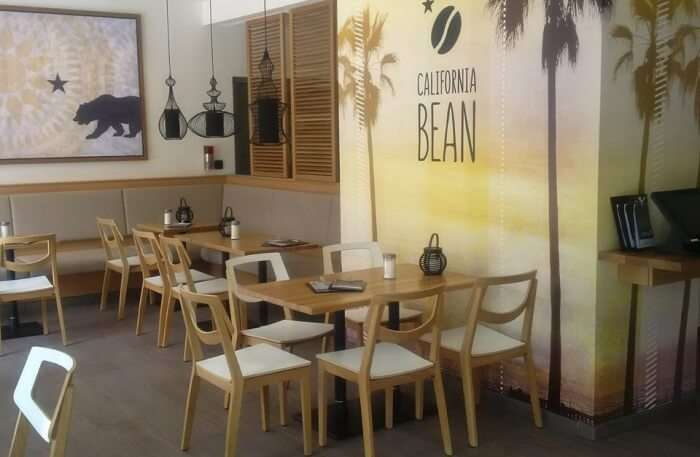 California Bean Cafe is preferred by those who want their day to be as good as their favorite cup of coffee. This relaxed yet impressive approach based cafe is one of the best cafes in Munich to enjoy the smooth taste of grounded coffee blended with Bavarian culture. The cafe offers delicious breakfast and brunch options. Many other specialties are offered by this comforting coffee shop, starting from hot drinks and salads to scores of snacking options.
Location: Dachauer Straße 12 80335 Munich
Timings: 6.30am to 4 pm and Wednesday + Sunday from 6.30am to 3 pm
Tripadvisor rating: 4.0.
7. Chocolaterie Beluga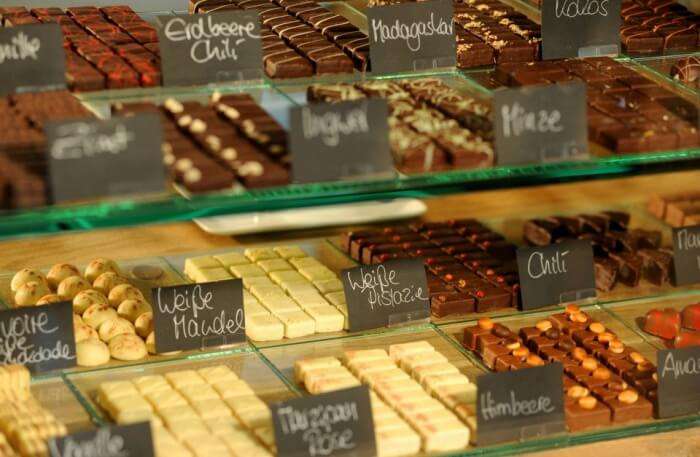 Chocolaterie Beluga is a cozy little cafe and a chocolate paradise. The cafe offers an extensive range of products made from chocolate starting from chocolate based coffee to pancakes. It provides a versatile and relaxed environment for a perfect coffee break! The cafe works to produce the heavenly taste of coffee that has low acid content by mildly processing the beans for about 20 minutes. It also serves a wide range of brownies and traditional cake flavors.
Location: Viktualienmarkt 6, 80331 München
Timings: 10 am to 9 pm (Monday to Saturday) and noon to 8 pm on Sundays
Tripadvisor rating: 4.5.
Suggested Read: Safaris In Germany: All You Need To Know for An Adventurous Day Out On Your Next Trip
8. Cafe Mandala

Cafe Mandala promises a great atmosphere for a short break from everyday life. The cafe is decked up with a stunning choice of interiors, including the coffee tables and chairs. This organic cafe produces a large number of organic products like soft drinks, tea/coffee, homemade cakes/pies and much more. It is one of the best cafes in Munich Germany to enjoy a sun terrace in the courtyard of the cafe. The philosophy of the place is to make a tasty and exclusive range of coffee and other products to make every day as loving as possible.
Location: Westendstr. 87
Tripadvisor rating: 5.0.
9. Cafe Lotti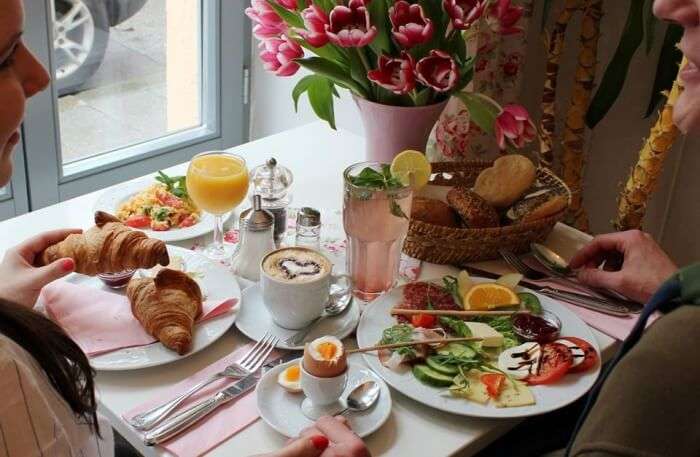 Cafe Lotti is situated in central Munich and offers many breakfast and lunch options. It is one of the top-rated cafes in Munich due to its popularity on Instagram. The pink polished ambiance will take you to a fairytale town loaded with great drinks and treats that are worth trying. The cafe also has an array of desserts to choose from, starting from pastries and tarts to lip-smacking flavors of ice creams. The cafe offers outside sitting option to enjoy the fused cup of piping hot, freshly-brewed coffee.
Location: Schleissheimer Str.
Cost: INR 350 to INR 2300
Tripadvisor rating: 4.0
Suggested Read: 6 Exhilarating Water Sports In Germany You Should Try If You Want An Adrenaline Boost
10. Tram Cafe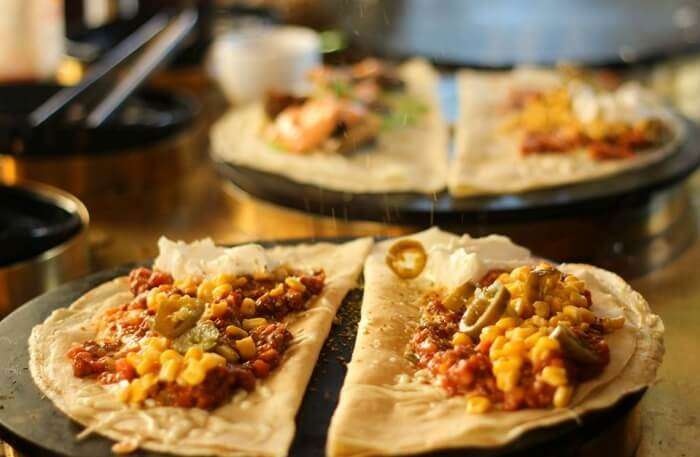 Tram cafe is a vintage themed cafe that is built by joining vintage trams. The cafe offers a vast variety of crepes which are just the best in the city. The range is so huge that it becomes really difficult to select from the menu! The raw decoration and interior of the place give an extra edge to the ambiance, which makes it a place worth visiting. It's a beautiful option to revel in the scrumptious selection of pancakes and other bakery products along with your cup of coffee.
Location: Muellerstr. 46
Tripadvisor rating: 4.5.
Further Read: Munich Nightlife: A Handy Guide For Party Animals To Explore This Bavarian Capital
There are plenty of cafes in Munich that are based out of hipster culture specially designed for travelers going in and around the city. The places are equally enjoyed by the locals as well due to the incredible taste and attractive aroma of freshly brewed coffee. If you are planning a trip to Europe, contact TravelTriangle to bag some fantastic deals and exclusive discounts for a hassle-free holiday!
---
Looking To Book An International Holiday?
Book memorable holidays on TravelTriangle with 650+ verified travel agents for 65+ domestic and international destinations.
---