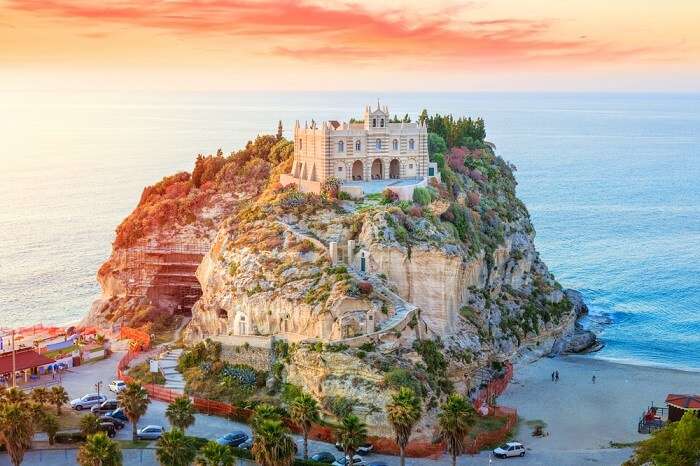 Calabria is the southernmost region of Italy and is often called the toe of the boot-shaped peninsular country. The region is divided into 5 provinces namely – Cosenza, Reggio Calabria, Catanzaro, Crotone and Vibo Valentia. All these provinces have beautiful tourist sites and mesmerizing landscapes. Calabria travel is not just limited to luxurious vacations, but also backpacking, snow sports, adventure sports, and a simple wish to just bask in nature. Go through the guide to know more about the gorgeous land of breathtaking coastline and serenity.
About Calabria Travel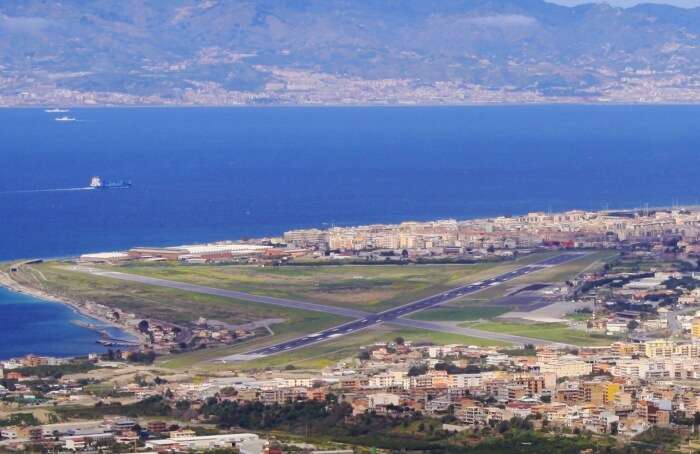 The region not only boasts of ethereal beauty of nature for tourists but also has a rich history, culture, traditions, and art which will leave one spellbound.
Back in the day, Calabria was often referred to as the 'Land of Wine' and thus, it is needless to say that local wine here is a must try. Italian food is famous all over the world but every region has its local preparations that are unique to them. Some of these Calabria foods include Lagane e Cicciari, Pignolata, Cudduraci and many more.
Though the official language here is Italian, one might find differences in dialects with two major dialects – Northern Calabrian and Southern Calabrian in different regions of Calabria. You might also find a hint of Spanish in some dialects.
Most people here are Roman Catholics and the region is also called the 'Land of Saints' due to being the birthplace of many saints since the past 2000 years. Apart from this, though restricted to small communities, Jewish presence has been part of the history of Calabria.
Best Time To Visit Calabria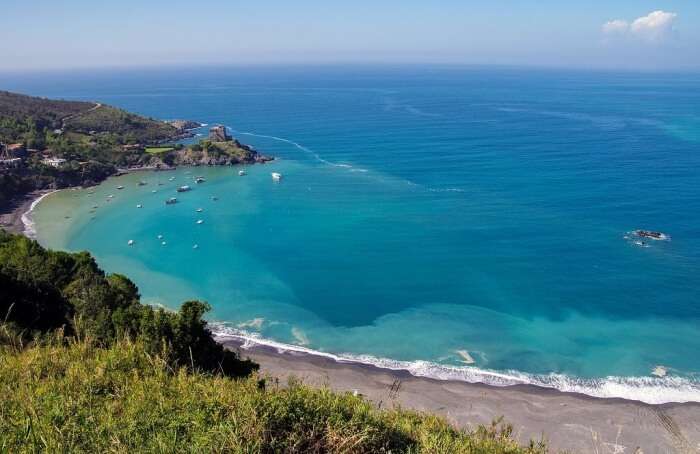 Calabria weather attracts year-round tourism as it has something to offer in all seasons. Those who prefer to visit for the various snow sports are recommended to visit in the winter season that is anytime between December and February. On the other hand, those who want to explore the impressive stretch of coastline are suggested to visit during the warmer climate.
Suggested Read: Italy In January: A Handy Guide To Witness The Country Covered With Snow
5 Best Places To Visit In Calabria
The Calabria Region is very beautiful and tranquil and is bound to make tourists happy and sated with a mix of relaxation, adventure, luxury, and peace. Though the region has many unforgettable destinations that will leave you spellbound, here are a few places that you should definitely not miss when here on vacation:
1. Pentedattilo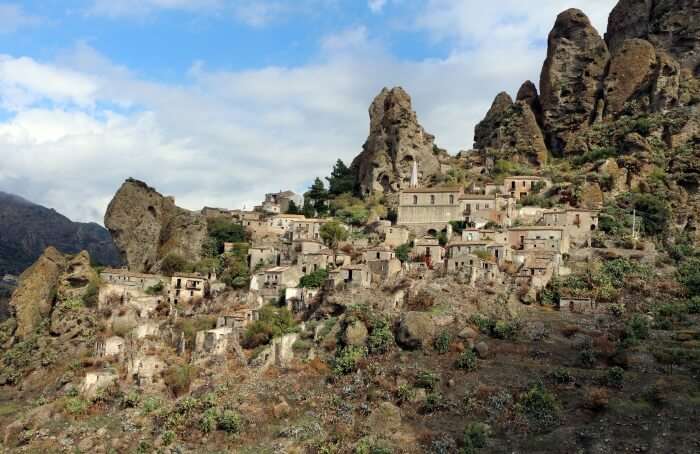 Perched on Mount Calvary, this village saw civilization as early as 600 BC, and your Calabria travel isn't complete without paying a visit to this. Pentedattilo is derived from 'Penta' meaning five, due to its appearance being similar to the five-fingered hand of Cyclops. Though the population has been relocated now, the town resembles a ghostly place; it is still fascinating and full of mystery. Driving there by a car and taking a stroll in the streets is recommended.
Location: Province of Reggio Calabria
Suggested Read: 16 Essential Italy Travel Tips That Will Save You Money, Time & More
2. Santa Severina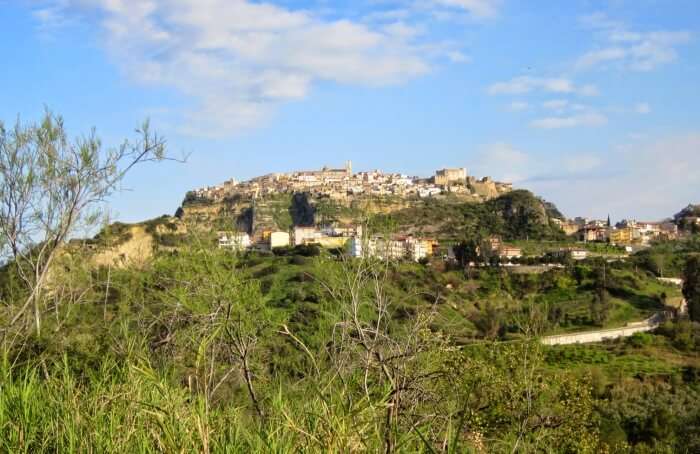 Often known as 'the Stone Ship', this ancient medieval town is situated between the Ionian Sea and Sila Mountains which gives it the perfect appearance of a castle town guarded on both sides by nature itself. The town rises on a cliff in a valley and gives it the appearance of a stone ship amidst the sea. The town has a particularly interesting history and visiting here is highly recommended for the scenery, history, architecture and cold coffee or brioche with ice cream. The town might be the only place with solid Byzantine proof in Calabria. Do not skip this ancient town on your Calabria travel.
Location: Province of Crotone
Suggested Read: 26 Best Places To Visit In Venice – The Most Beautiful Canal City Of The World
3. Gambarie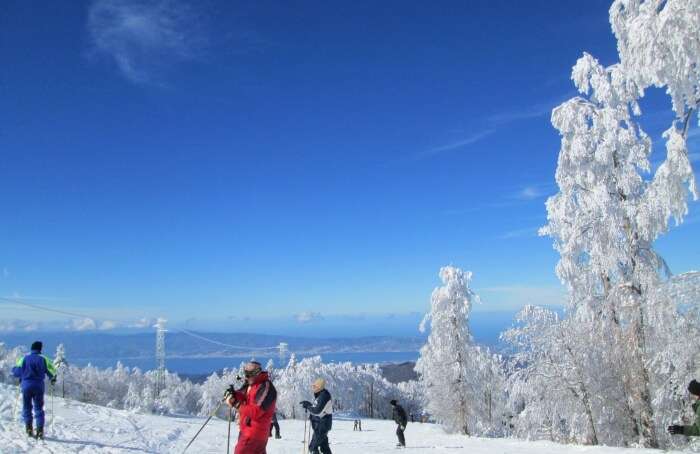 Calabria is often associated with the sea however; you are in for a surprise with Gambarie, which is the most popular location for skiing in Calabria. Tourists are often shocked by just the fact that the region has ski resorts. One can ski on Sila, Pollino, and Aspromonte. Also, cable cars are available to take tourists to the peaks of Mount Nardello and Mount Scirocco. The town is full of scenic beauty in the form of creeks, snow-covered mountains, Beech forests, and an overall tranquil atmosphere. There are several farms in the area and fresh farm vegetables are used to prepare the local food in the town. If you're up for some adventure, you must visit this place on your Calabria travel.
Location: Province of Reggio Calabria
Suggested Read: These Best Things To Do In Italy That Are Truly Exclusive
4. Tropea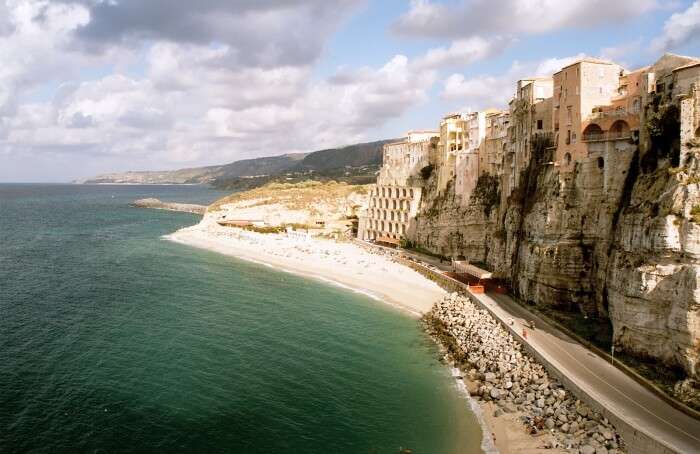 This is the vacation capital of Calabria and when tourists visit here, they most certainly stop at Tropea to enjoy the coastline scenery of this city. The town is situated on a reef connected with the mainland by a narrow strip of land. The town is a very famous bathing place, where tourists enjoy the blue waters sparkling in the sunlight. One can also visit the Norman cathedral, Franciscan Monastery and the Monastery of Santa Maria dell'lsola. These architectural structures are marvels in themselves. The 12th-century architecture of Norman Cathedral gives one a glimpse into the Norman architectural culture. On your Calabria travel, you'll realize how incredible and authentic this little town is.
Location: Province of Vibo Valentina
Suggested Read: 15 Things To Do In Venice For An Engrossing Holiday
5. Stilo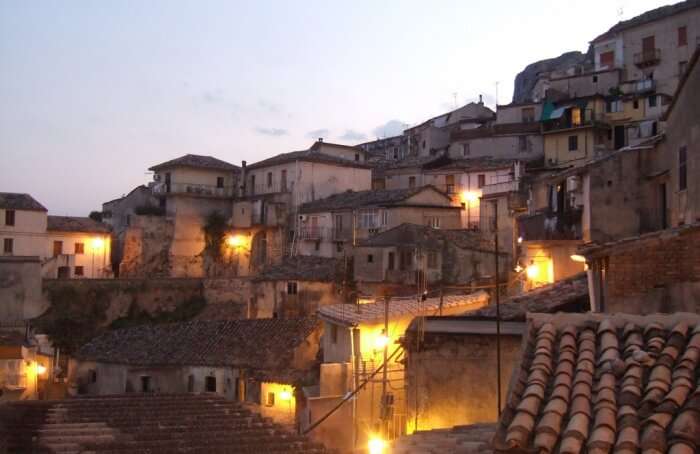 Stilo is one of the most interesting places for history and art that Calabria boasts of. Cattolica adi Stilo is a small church of Byzantine culture in the Square of the foot of Mount Consollino. It receives quite a lot of tourists around the year and is famous for its Byzantine art. It is situated on a hill with olive trees and vines all around giving it the appearance of a castle just out of a fairy tale.
Location: Province of Reggio Calabria
Further Read: Lake Como In Italy: Here's Everything You Should Know Before You Head Out To Explore It
The Calabria Region of Italy is quite beautiful and not just a coastline. Your trip to Europe here is sure to leave you speechless and you won't be able to wait to visit this destination again as once is not enough to satiate a tourist.
---