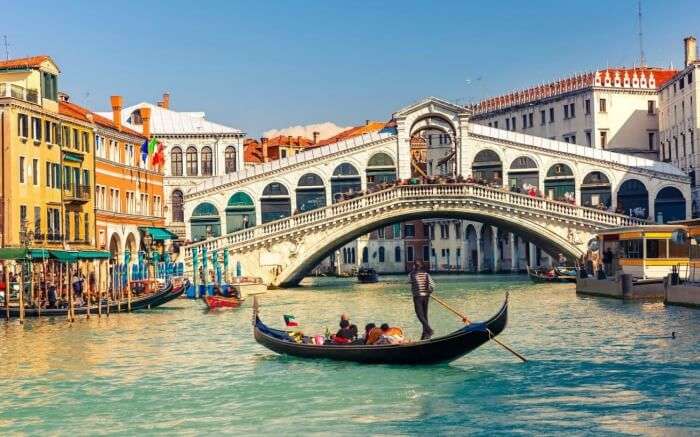 Venice is a fascinating city that showcases history and heritage in the same canvas. With antique buildings and palaces on one side and sizzling shopping hubs and wine bars on the other- this floating city offers a long list of riveting activities for all.
This comprehensive list of top things to do in Venice covers all attractions and activities that will make your tour to Italy enthralling and unforgettable.
Not to miss rides & tours in Venice
1. Enjoy a gondola ride – The most romantic thing to do in Venice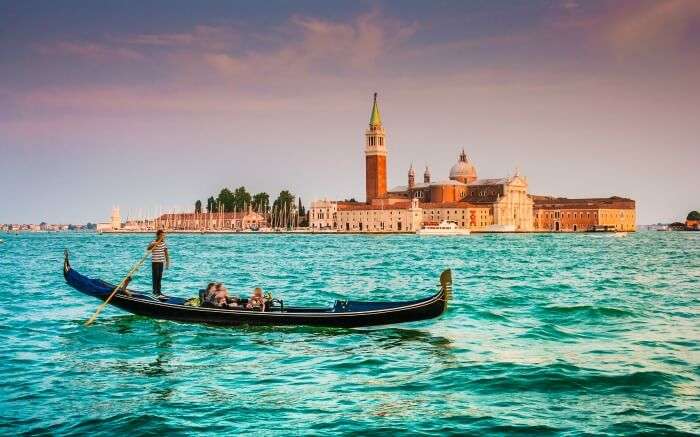 A vacation in Venice is never complete without a classic gondola ride in the Grand Canal and other interlinked waterways. Nothing beats the magic of floating through the canals, overlooking the historic buildings, palaces, bridges and museums such as Rialto Bridge and Palazzo Barberini.
Usually, it is a 35 minutes gondola ride, in which the gondolier – dressed in a traditional attire – takes you through the city. Undeniably, this is one of the most popular activities in Venice, Italy.
Charges: Charges vary between €80-€100 for a 30-35 minutes voyage.
Timings: Gondola rides can be enjoyed throughout the day. One can choose a morning, afternoon, or an evening slot.
2. Take a wine tour – Sip on the most exotic wines of Italy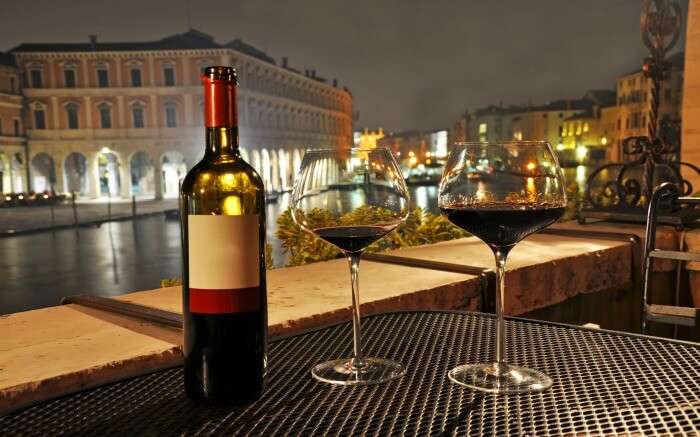 With its rich wine offerings, Venice is heaven for wine lovers. You can take guided walks through the popular wineries and wine regions in and around Venice, including Valpolicella, Veneto, Sant'Erasmo Island, Valdobbiadene, and Friuli-Venezia Giulia.
While on the tour, you can watch wine processing and taste some of the varieties. Some of the tours also include a visit to bacari or traditional wine bars to relish delectable beverage and sumptuous Italian cuisines. Go for ombra – a tiny glass of wine or spritz – a glass of white wine as you relish your poison along with a sumptuous plate of Cicchetti- a tapas delicacy of Venice.
Get in touch with tour operators to know the details regarding inclusions, charges, and time slots. Generally, the wine tour is about 2.5-3 hours.
3. Take a Vaporetto ride – City tour on a water bus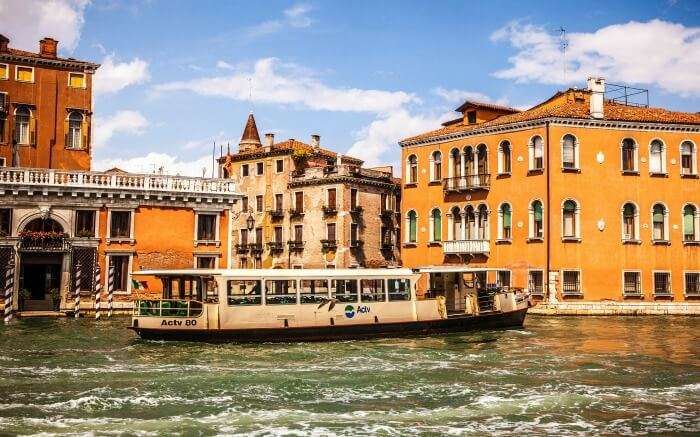 Riding in Vaporetto, the water bus operated by public transport authority of Venice is one of the most fascinating activities in Venice, Italy. It takes travelers along the main canal to the islands and the lagoons. It is one of the most inexpensive modes of transport in the city and quite alluring for the travelers.
Charges: €7 for an hour. If one wishes to travel more, it is advisable to get a tourist travel card. The rates are as follows:
€ 20: for 24 hours
€ 30: for 48 hours
€ 40: for 72 hours
€ 60: for a week long duration
Timings: Vaporetto is available throughout the day. Check the ACTV website for timings.
4. Taste the best on food tours – Out on a delicious trail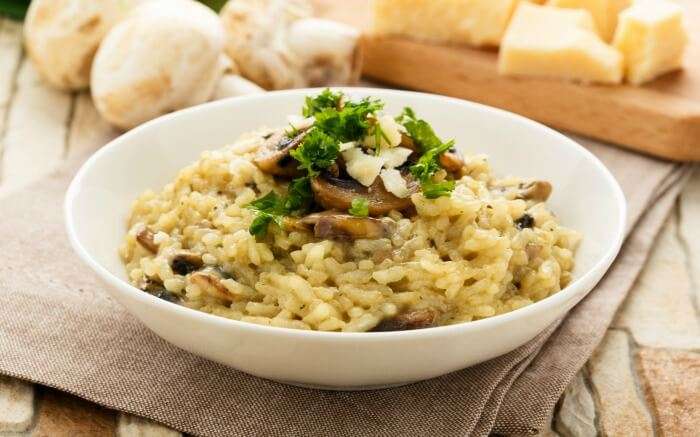 Food tours is one of the most exciting activities in Venice. These are local guided tours that take you to the most popular restaurants, eateries, local bars, and wineries. A local Italian guide walks you to various food joints, where one can taste delicacies like pasta, zaeti, buranelli, biscuits and cakes, risotto, seafood, and tapas along with wine. The guides also offer details on the history of the food, the culture associated with it, and sometimes also the recipes
Charges: Vary between € 45 to €108
Duration: The food tours are for 2 hours approximately; get in touch with the operators for exact time slots.
Suggested Read: DO NOT Leave For Europe Without Packing These 8 Things
5. Experience the Venetian Cruise – For the love of crystal blue water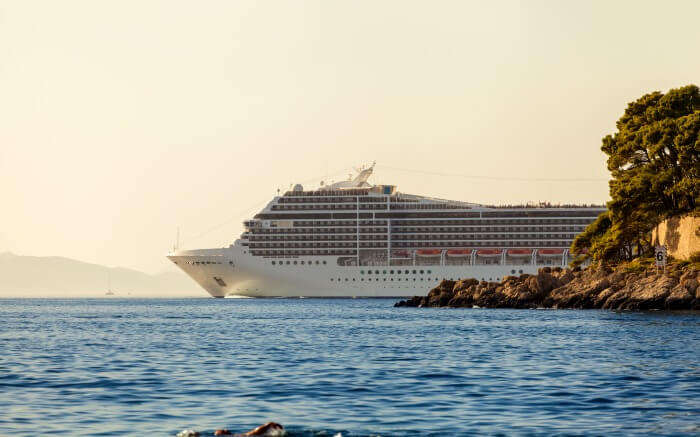 Ships from Venice cruise in the Adriatic Sea, coastal Croatia, and upto the mesmerising Greek islands in the Aegean Sea, Turkey and Istanbul. Cruising in these luxurious ships is one of the top things to do in Venice.
These cruises depart from Venice port terminal and depending on the package, sail through the oceans and seas to reach the destination offering mesmerizing coastal and lagoon views. Agency offered cruise packages include stay, food, shore tours, and spa & health facilities.
Other interesting things to do in Venice
6. Savour the Venetian cuisine – Indulgence for your taste buds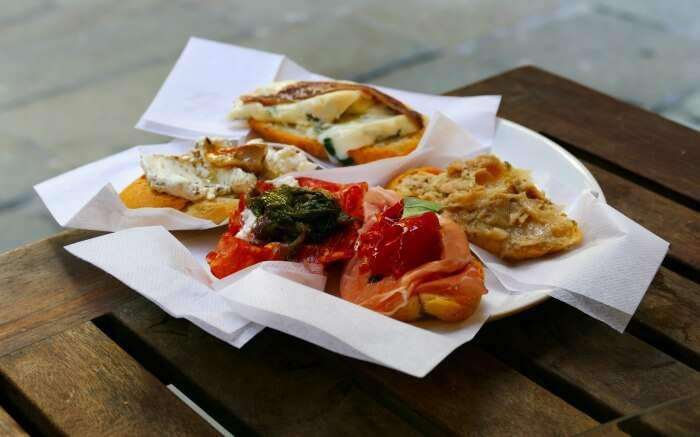 Feasting on ambrosial Venetian cuisine is one of the most indulgent things to do in Venice. There is a mind-boggling variety of delicacies and must-try ones in the platter are Oca in Onto, polpette or meatballs, fresh water fish- served grilled or baked, and a wide variety of options of Venetian antipasti with raw seafood. Agrodolce, Also, Baccalà mantecato, Risotto al nero di sepia and Bigoli in salsa are some of the globally popular delicacies here.
Besides, Venice is famous for a wide variety of cookies & biscuits and lip-smacking gelato, available in flavours like artichoke, fennel, asparagus, ginger, and hazelnut. Non-vegetarians must try the seafood delights like granseola- spider crab, canoce- shrimps, and garusoli- sea snails.
7. Experience the nightlife in Venice – The party never ends!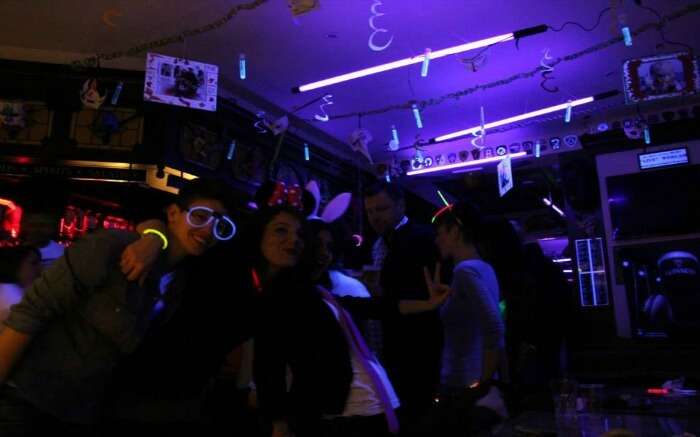 Nightlife in Venice is absolutely enthralling! There is the best of everything – foot tapping music, live shows, DJ nights at happening nightclubs, and unlimited partying at the bustling casinos. Skyline Rooftop Bar, Venice Jazz Club, TAG Club, Devil's Forest Pub, Cantina Do Mori, and Harry's Bar are some of the most buzzing pubs and clubs in Venice.
Besides partying, there are a lot of things to do in Venice at night, such as hanging out in any of the popular eateries along the Grand Canal, taking a water bus or gondola ride to enjoy the sunset, and taking a stroll or chill out in Piazza San Marco.
Must Read: 10 Tourist Places In Italy That Are Sinfully Gorgeous
8. Hike on Torcello Island – Get that adrenaline rushing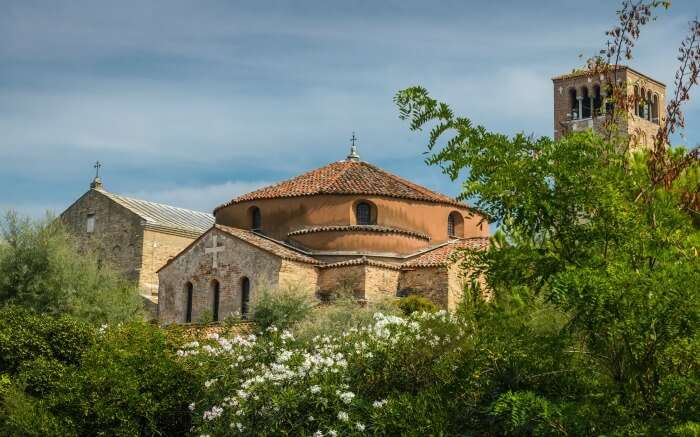 For those who love adventure and thrilling holidays, exploring and trekking in Torcello Island is one of the most adventurous activities in Venice, Italy. Torcello- a popular nature reserve is a picturesque island surrounded by a lagoon. Hiking here is a peaceful yet intriguing experience. You'll find lesser crowd and dismantled buildings, which allows one to explore and understand the history of this region. Don't forget to visit Cathedral of Santa Maria Assunta, Museum of Torcello, Church of Santa Fosca, and Attila's Throne, when you're here!
9. Shop till you drop – Till the variety boggles you!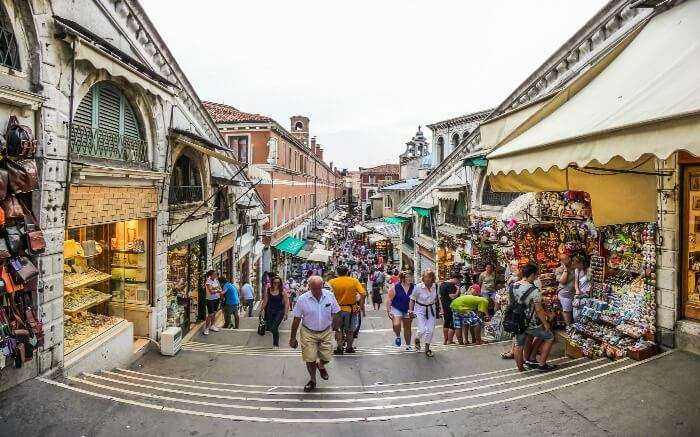 Venice is a shopper's heaven! It will leave you spoilt for choice by offering a wide choice of souvenirs and local items like glassware from Murano, local laces and lace work, lamps, hand-constructed and hand-painted Venetian masks, fine fabrics, leather goods, and beautiful looking junk jewelry.
Shopping is one of the fun activities in Venice, Italy. Splurging on the offerings of the big branded shops like Signor Blum, Officine904, Emilio Ceccato, and Kalimala Cuoieria feels truly up class. And tourists can also pick knick-knacks from local hubs like Rialto Market, Freezeria, Mercerie, Ca' del Sol Maschere, and Venini.
10. Watch a show at Teatro La Fenice – Opera like never again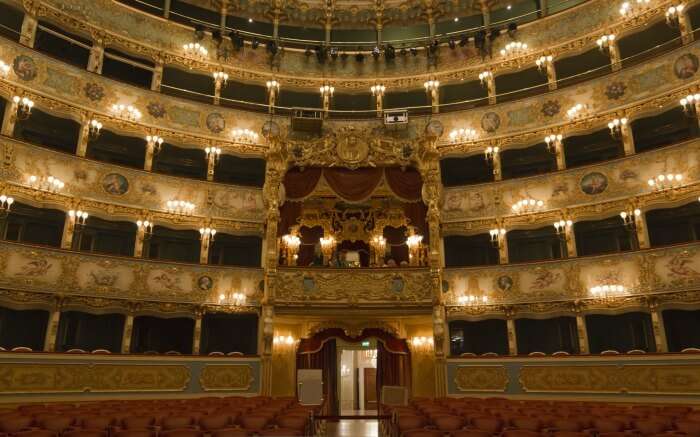 Watching a live show at – Teatro La Fenice – one of the most ancient opera houses in Venice is definitely a memory to cherish. No wonder it is among the best things to do in Venice. Whether you love opera or not, La Fenice theater must be on your itinerary. If you can't make it to the show, do take a guided tour of the opera house. The magnanimous theater is spellbinding, to say the least.
Charges: For theatre tour: €9 and opera tickets start from €66
Timings: 9.30 am – 6 pm.
For show timings, see here.
With this list of super cool and best things to do in Venice, plan your trip well and see the best of all that this breathtaking canal city of Italy has to offer.
Further Read: Why Sabyasachi's Trip to Europe Is The Mother Of All Vacations For Art, Culture and Luxury!
Comments
comments