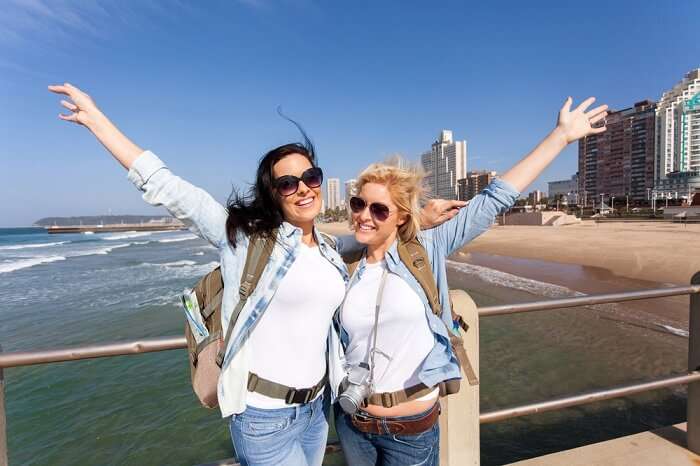 One of the optimum eco-centric locations of South Africa: Cape Town forms one of the major sites for tourism in the country. A heritage filled with adventure and history, jaunting around Cape Town is a worthwhile experience. Some Cape Town travel tips, hence, becomes a necessity for the best experience in the coast.
Cape Town, best known for its adventure sports and historical significance, takes in its conundrum a major part of South African tourism. The region is a complete whole, having a diversity of flora and fauna, mountains and rivers, and a serenity which makes it a paradise for any traveler.
9 Best travel tips for Cape Town
However, before visiting the place, some basic information around Cape Town, South Africa, travel tips should be known; and we are here, to provide you those travel tips for Cape Town, South Africa. We have listed some quintessential Cape Town travel tips for your help and convenience.
1. Language

Make sure that you communicate in the right language. The most widely spoken language of the region is 'Afrikaans'.' Afrikaans' is one of the eleven approved languages of South Africa. Being the native language, Afrikaans is used by more than 40% of its inhabitants. Apart from it, 'Xhosa' also forms a language of communication among the people.
It is understandable that most tourists would not be acquainted with either of the languages. But, there is nothing to worry about. The major part of the population knows English. Thus, you will be able to intercommunicate with people whenever you need to.
For the once who are not familiar with any of the aforementioned languages, it is advisory for them to take an interpreter with them on their trip around the city.
Must Read: 10 Hidden Cape Town Beaches Every Adventure Junkie Must Visit To Dive, Surf, And Relax!
2. Clothing

Pack your backpack with appropriate clothes. Cape Town experiences a Mediterranean-style climate. It experiences wet and cold winters, dry and humid summers. The usual temperature in Cape Town is a calming 17 degrees. There are ample adventure places in Cape Town, yet the best experience of it is had during its prime season. To stay in perfect health and comfort, one needs to wrap oneself in the appropriate clothing. It is, therefore, advisory to check with the season in which you are planning to visit the "Tavern of the Seas."
3. Currency

Know what to spend and how to spend it. South Africa's unit of currency is the Rand, which is divided into 100 cents. Cape Town is not so much of an expensive region. One might be able to survive in the region with an adequate amount of money. South Africa, in general, has a decent access to foreign and banking exchange deft. You will likewise discover Cape Town to be an easy destination to explore. From the minute you venture off the plane, you will begin finding banks, bureaux de change, and automated tellers. Spend it according to your interest; be a foodie or a daredevil, you will find opportunities in abundance.
Suggested Read: Everything You Ought To Know About Cape Town's Victoria And Alfred Waterfront
4. Transport

Move around in the most convenient transport. It is often quite a headache to find the right vehicle to move around in a city, even in the age of GPS. To move around from one place to another, one needs to have the basic knowledge of the transportation system of the sojourn new place. Cape Town has an extensive method of public transportation in and around the city. It has in its acquisition, a systematic transportation in different modes, such as trains, minibus taxis, buses, and taxi cabs. It also has the facility of Uber, so you may find a vehicle at any place by booking a seat in it. With a decent amount of tourism attractions, moving from one place to another becomes an inevitable task. Hence, you need to know about the best mode of transportation to explore the land, and not get lost in it.
5. Food

Fulfill your food cravings and please your tummy. There might rarely be any human on earth who does not enjoy a plate delicious food. Cape Town offers a wide range of exotic food. When it comes to Cape Town travel tips, we can never exclude a column for some informative tips on foods and beverages of the place.
You can dine in Reverie Social Table or in The Pot Luck Club. There are many other restaurants in which you can dine in. There is a Bombay Brasserie in which one will find some delicious Indian meal.
Apart from Indian cuisines, in Cape Town, one can taste have a taste of seafood, steakhouses or African foods, along with other exotic culinary.
Suggested Read: Nightlife In Cape Town: 9 Scintillating Places To Drink, Dance And Go Gaga About!
---
Planning your holiday but confused about where to go? These travel stories help you find your best trip ever!
Real travel stories. Real stays. Handy tips to help you make the right choice.
---
6. Wine Drinking

Consume wine but forbid crapulence. Cape Town is prevalent for its mind-boggling offering of wines. Cape Town is a most loved goal for wine specialists from around the globe, and the absolute best and most established wine cultivates in the locale can be discovered right beside the city. There is an amazing variety of wines found in the place. One might wish to have a taste of the popular wines, such as the Armilla Blanc de Blanc at Avondale, Semillon of La Chataigne or D'aria the Piccolo, along with several other varieties of wines in different bars and pubs. It is, however, advisory not to drink beyond one's limit to inhale the liquor. In an unknown land, one would probably not like to be penalized or lose possessions.
Suggested Read: Shopping In Cape Town: 13 Best Places That Are A Shopaholic's Retreat
7. Shopping

Visit the local markets. This was a must have a column in our travel tips for Cape Town. Any place one goes, the best place to find people and communicate with them is in the marketplace. Shopping is an unfortified instinct for anyone who visits a place to tour. And we would like to suggest some markets where you may visit, such as Mojo market, the Lourensford market, the Neighborgoods market, Noordhoek Community market along with many more. Browse through the goods and buy what you like. Get hold of some souvenirs for yourself, for your family and your friends.
8. Learn about its cultural heritage

There is heterogeneity in the culture of Cape Town. It is home to many tribes and different communities. It is indeed satisfying to witness an amalgamation of multiple ethnicities in one region. The place is inhabited by Xhosa, Zulu, San and other African tribes, along with French, German, Dutch, Indonesian and British settlers. Try to have a closer experience of the people by participating in the festivals of the region, such as Chariot festival, Music festival and so on.
Suggested Read: 10 Vibrant Restaurants In Cape Town For The Real Foodie In You
9. Respect the etiquettes of the city

Cape Town is one of the cleanest cities of South Africa. It boasts of a high degree of air quality in it. It is a tidy city which has garbage disposal satisfaction. When and if we decide to have a trip to the region, it becomes our duty to maintain the rules and regulations which the city follows, because of which; it has such good quality of air and drainage system. Furthermore, one's actions also reflect the place from where they come from!
Further Read: 10 Romantic Cafes In Cape Town That Every Couple Must Visit
Wanderlust is indeed a pleasurable feeling, but one also needs to be informed about the place where they plan to visit. We are here to help you with some Cape Town, South Africa travel tips which might come in handy for your trip to Cape Town. Plan your holiday to South Africa, pack your bags, pick your camera and explore the Mother City of South Africa!
---
Looking To Book A Holiday Package?
Book memorable holidays on TravelTriangle with 650+ verified travel agents for 65+ domestic and international destinations.
---