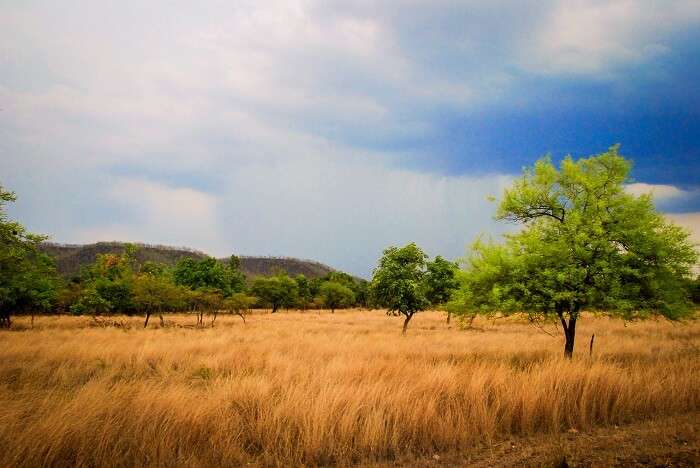 Located in the lush Sahyadri ranges, Chandoli National Park is a green paradise that offers shelter to many animals and birds of India, including the mighty Bengal Tiger. A hidden gem in the state of Maharashtra, Chandoli has everything you need for an adventure-packed tour inside the jungles of Western India. The park provides as an excellent avenue for birdwatching, boating, jeep safari, trekking, and more. Bestowing travelers with unparalleled views of nature, the Chandoli park is a must visit for all adventure seekers and wildlife enthusiasts!
Chandoli National Park Basic Information

Area: 317.67 km sq
Location: Satara District, Kolhapur District, Sangli District, Maharashtra, India
Elevation: 589 to 1,044 meters above sea level
Latitude: 17.1261° N | Longitude: 73.8593° E
Geography: Situated on the crest of the Sahyadri Range of the northern Western Ghats | Has perennial water channels, water holes and the Vasant Sagar Reservoir | Rocky surface, lateritic plateaus ('Saddas'), almost nil vegetation, large boulders, caves
Chandoli National Park Website | Chandoli Sanctuary TripAdvisor Reviews
Best Time To Visit Chandoli National Park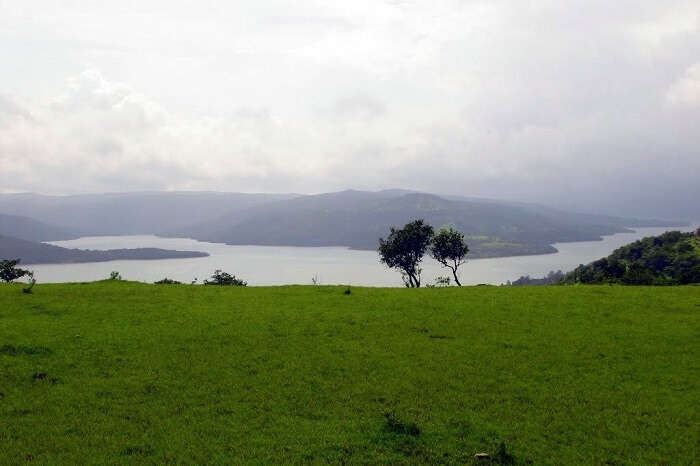 Chandoli Park in Uttarakhand happens to be a year-round destination. However, ideal time to visit Chandoli Park is from October to February so that one can enjoy good opportunities for wildlife sighting and a pleasant weather. The average temperature in Chandoli remains around 23°C during this time.
23 Best Hill Stations In Maharashtra That'll Leave You Speechless On Your Next Trip In 2022
How To Reach Chandoli National Park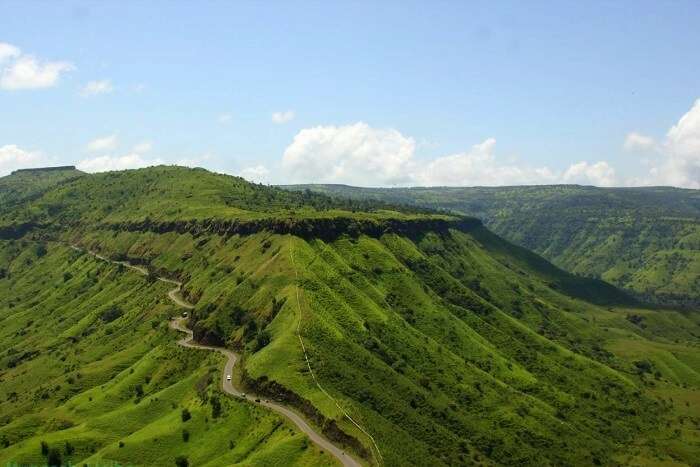 By Air
The nearest airport to Chandoli is the Urun Islampur airport at Kolhapur 30 km away, followed by the Pune airport (210 km), and the Mumbai airport (380 km). From here, one can hire a taxi or hop onto any of the state-run MSRTC buses.
By Rail
Sangli is the nearest railway junction from Chandoli located 75 km away. Other nearby railway stations are at Miraj (83 km), Kolhapur (80 km), and Karad (47 km). From here too one can hail a cab or take the bus.
By Road
Chandoli is well connected to major towns in Maharashtra like Mumbai, Pune, Nashik, Satara, Kolhapur. One can avail the regular bus service run by MSRTC or hire private/shared taxis to get to Chandoli National Park at economical rates.
Chandoli National Park Timings
The Chandoli park is open for tourists every day from 7 AM to 10 AM, and then 3 PM to 6 PM.
Chandoli National Park Entry Fees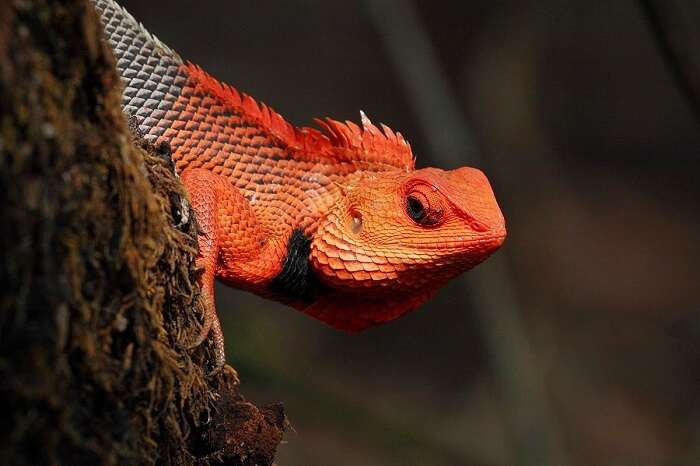 Oriental_Garden_Lizard_or_Bloodsucker.jpg" rel="nofollow" target="_blank" class="imagesource-link">Image Source
The entry charges for Chandoli sanctuary are INR 30/- per head and INR 150/- per gypsy or private vehicle that needs to enter. Hiring a guide is mandatory inside the park and will cost you on an average INR 300/- per safari.
Discover Incredible Rain Forests In India For A Memorable Wildlife Adventure
Ideal Duration Of A Trip To Chandoli National Park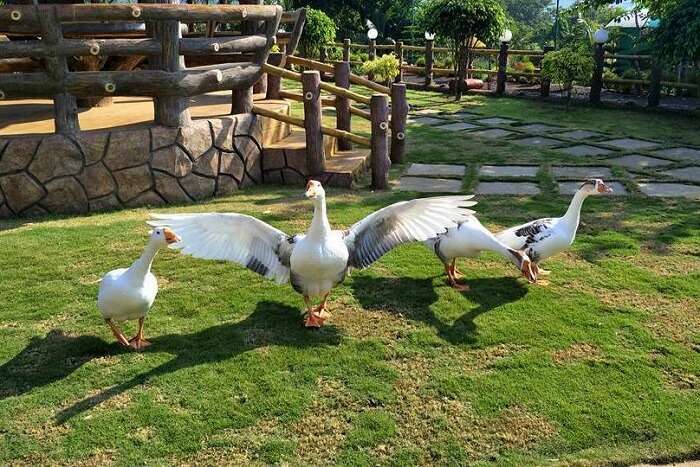 Image Source
A duration of 1 night 2 days is ideal for a tour to Chandoli National Park, where one requires around 3 hours to tour the whole park and indulge in all activities like safari, bird watching, and more inside the sanctuary. Wildlife lovers, bird photographers, and ornithologists can spend more time inside the park at their discretion and with due permissions of the forest authorities.
Things To Do At The Chandoli National Park
There are various activities one can engage in inside the Chandoli Sanctuary. From adventurous safaris, trekking, to exploring temples, there are myriad things you can do inside the Chandoli park.
1. Indulge in a thrilling jeep safari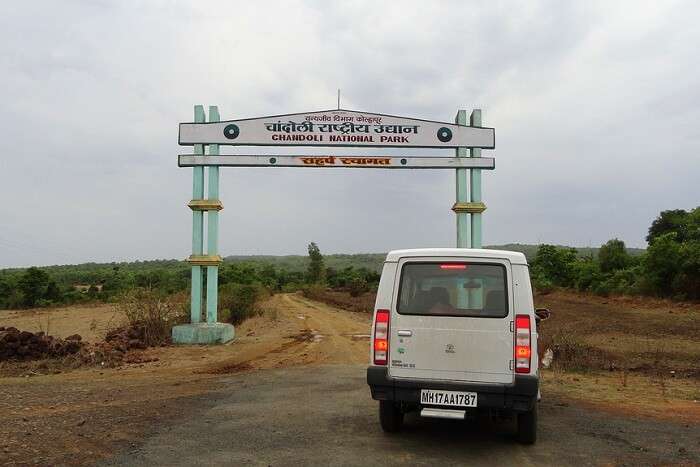 The most delightful of thing to do in Chandoli park is to go on a jeep safari with the assistance of a park guide. A dauntless safari tour on those dusty tracks and amid the lush greens of the park is sure to take you on an experience of a lifetime! The thrill of spotting animals roam free in their natural habitat is unparalleled.
Chandoli provides guided safari tours where knowledgeable forest experts accompany you in your safari vehicle and keep you informed about the tiniest of details about the park, including where to spot which animal or bird at what time.
Flamingo Safari in Mumbai: Go Up, Close, & Personal With Migratory Birds
2. Identify the various types of birds

Chandoli National Park is famous for its bird population and provides surplus chances of sighting the pretty aviaries of India. There is a reason the park is frequented by so many bird watchers, ornithologists, and bird photographer throughout the year. It provides the perfect setting and an ideal weather for our colourful winged visitors. A guided tour inside the forest reserve can help you spot a great many of these beautiful creatures with ease.
Silent Valley National Park In Kerala: Where The Wild Roam Free
3. Go boating in the Tulsi Lake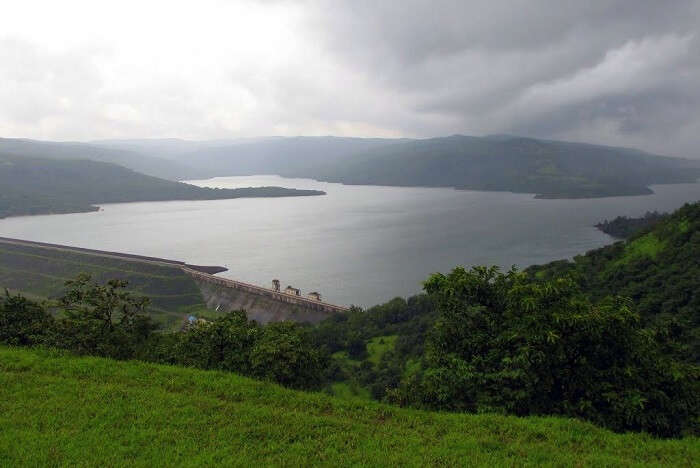 Image Source
Other than the mighty tiger and numerous birds, Chandoli National Park is also home to a serene lake. The tulsi Lake situated in the middle of the park provides excellent opportunities to travelers to go boating and enjoy the natural beauty of the park while rowing away.
Pench National Park: A Tryst With Awe-Inspiring Nature In MP
Chandoli National Park Review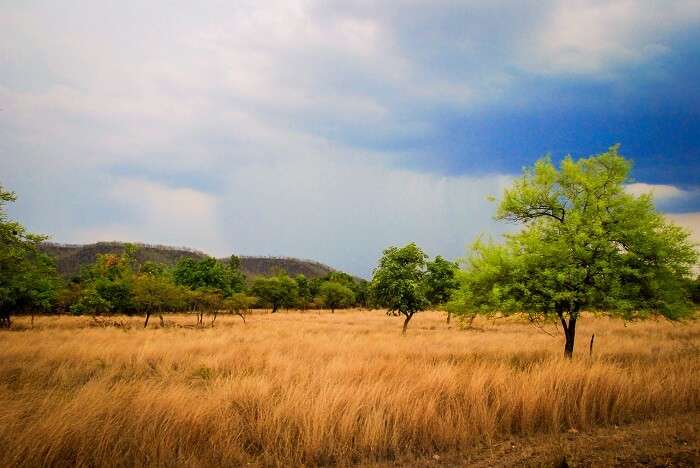 This Chandoli park guide isn't complete without mentioning what its visitors said about it. So, we've compiled below some reviews given by people who had visited the Chandoli sanctuary in the past:
1. Abigail says: "We went to this amazingly beautiful national park on a 3 day trip with a great adventure company. The fees for to enter the forest are nominal. The lush greenery and the raw untouched beauty is amazing. We came across a few villagers herding cows in some parts of the forest. Mr. Palve, the the officer in charge of the forest park, and his staff were very informative and helpful. (One of them is an amazing photographer as well. His shots of the tigers and birds were amazing.) The forest guards accompanied our group on most of the trails. It was wonderful!"
2. Rakesh says: "It's one of India's largest National Park spread over 4 districts of Maharashtra Sangli,Satara, Kolhapur, Ratnagiri.The Area of Forest is mostly bigger in Region of Sangli district.The Chandoli National Park is Famous for Shayari Tiger Reserve,Rare Species of Plants, Animal and Birds."
30 Best Resorts Near Mumbai For Couples: Plan A Romantic Escape In 2022!
Intrigued? With so much to offer, Chandoli National Park surely is a promising escapade for travelers seeking nature and adventure. Book your trip to Maharashtra right away and experience nature put on her greatest show! Got any more important information to add to this Chandoli Sanctuary guide? Put it in the comments below.
For our editorial codes of conduct and copyright disclaimer, please click here.
Frequently Asked Questions About Chandoli National Park
Where is Chandoli National Park located?
Chandoli National Park is located in Kolhapur, Satara, and Sangli districts of Maharashtra. The park was established as a wildlife sanctuary in the year 1985 but was later declared as National Park in May 2004.
Why is Chandoli National Park famous?
Chandoli National Park is a delightful retreat for Wildlife Enthusiasts. This enormous place is known for the vast collection of wildlife animals, forests, birds, etc. Shayari Tiger Reserve is the most popular place here.
How to reach Chandoli National Park?
If you are heading Chandoli National Park from Maharastra then rail or road will a better option. Sangli is the nearest railway station to Chandoli which is well-connected to other parts of the country. For travelers heading here from other places, a journey by air will be the most time-consuming alternative. Nearest airports to Chandoli are Kolhapur and Pune Airports.
What are the best places near Chandoli National Park?
There are numerous interesting places to explore near Chandoli National Park. The best amongst them are Karad Hills, Teen Darwaza, Panhala Fort, Amba Ghat, Shri Amba Bai Temple, and Rankala Lake.
Which is the best national park in India?
India is home to many national parks that lures travelers from across the world. Ranthambore National Park, Jum Corbett National Park, Kaziranga National Park, and Kanha National park is amongst the best national parks in India.
When shall I visit Chandoli National Park?
Chandoli National Park can be visited from 7:00 AM to 10:00 AM in the morning, followed by 3:00 PM to 6:00 in the evenings.
Which is the best restaurant around Chandoli National Park?
There are many interesting food options near Chandoli National Park. The most popular restaurants around Chandoli National Park include Ameen Restaurant, and Anuradha Veg, Shivshayadri.