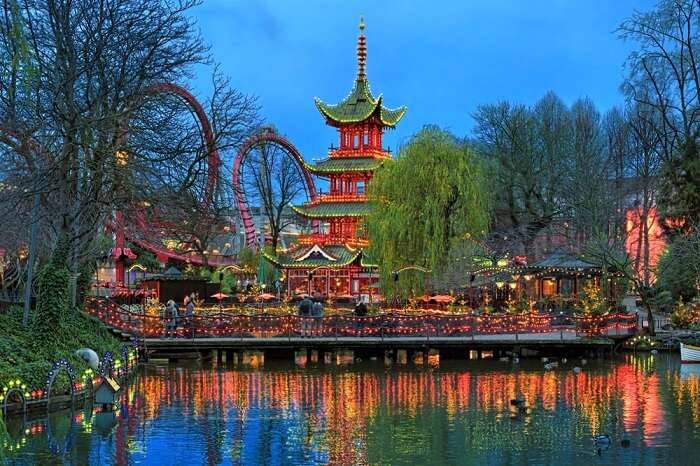 December in Denmark is a dream come true with all the Christmas lights and holiday cheers which fill the air of this country. This Scandinavian country with an ever-present medieval air and constructions has a lot to offer its visitors who come here searching for something different. From the exotic landscapes to the scintillating sceneries, Christmas in Denmark has much to offer to its travelers. But during Christmas, the celebration reaches the top with all the vibrance and joy filled in the air.
13 Places To Visit During Christmas In Denmark
So if you want to know how does Denmark celebrate Christmas, then here's a list of 9 places that will tell you so.
Tivoli Gardens
The Round Tower
CopenHill
Hans Christian Andersen Christmas Market
Odense
Ribe
Egeskov Christmas Market
Nyborg Christmas Market
The Old Town Open-Air Museum
Kayak For Saint Lucia Day
Royal Copenhagen's Christmas Tables
The Nutcracker
The Frederiksberg Runddel
1. Tivoli Gardens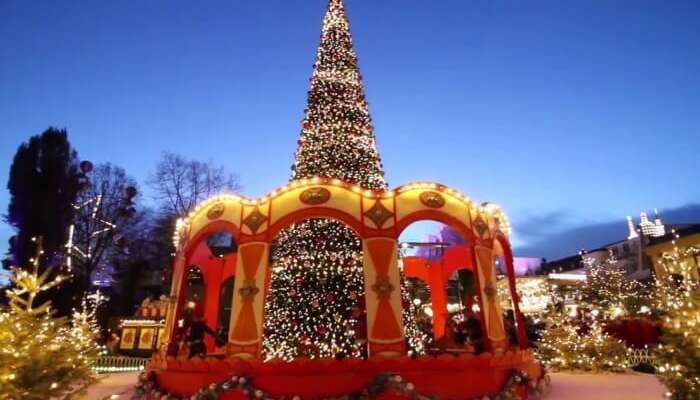 This is one place to hang out on the Christmas day in Denmark. Describing holiday traditions in Denmark's Tivoli Gardens, words like spectacular and magical are most commonly used. Tivoli offers rides, funfairs, and fireworks all through the month of December. The gardens are now fully ready for the foodies with their new food court that features 14 bars. That's 14 food bars to enjoy holiday meals from. While there do check out the Illums Bolighus design store, maybe you will find a last-minute holiday present.
Location: Vesterbrogade 3, 1630 København V, Denmark
Where to stay: Tivoli Hotel- pool, dining; Nimb: Free Wi-Fi
Must Read: Islands In Turkey: 5 Spectacular Islands In The Europe Of Asia
2. The Round Tower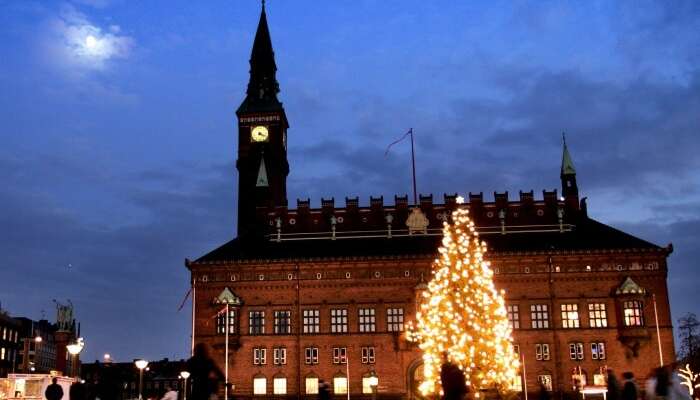 Come here if you are spending the Christmas eve in Denmark. The round tower has always been a fixture of Denmark for the past 375 years and even now it welcomes guests with the same energy to check out the art installations. Loads of artists from all over the world come to showcase their work here. So, keep your cameras ready when you visit this place, as you would find numerous occasions that are Instagram worthy. Christmas in Copenhagen would surely be incomplete if you miss out this place while holidaying. 
Location: Kømagergade 52A, 1150 Copenhagen, Denmark
Where to stay: Absalon hotel- beautiful lobby, clean; Cabinn city- Free Wi-Fi
3. CopenHill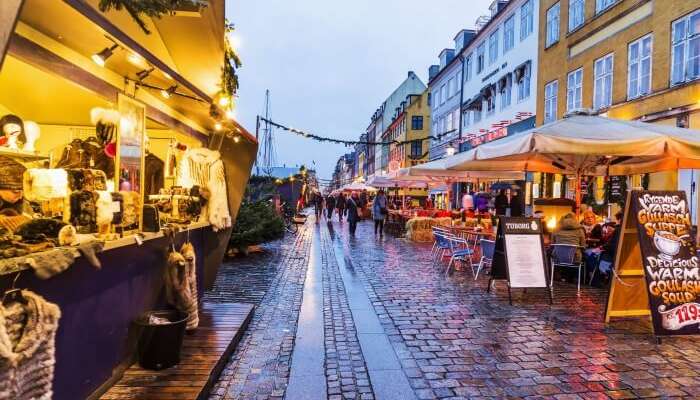 2017 saw the inauguration of the world's longest artificial ski slopes which will be situated right at the city's water to energy plant. Named CopenHill, the facility comes with a 440-meter slope along with an impressive 80 m artificial climbing wall. With these news comes the opportunity this Christmas to try out something different from the usual festivities. It offers ski lifts with moving carpets, there is a stunning cafe that offers access to a stunning panoramic cafe. Apart from the usual fare, the place invited its visitors to experience year-round available skiing and climbing options.
Location: Vindmøllevej 6, 2300 Copenhagen, Denmark
Special events: Skiing, Climbing
Suggested Read: 8 Restaurants In Hungary That Can Match Any European City For Culinary Travel
4. Hans Christian Andersen Christmas Market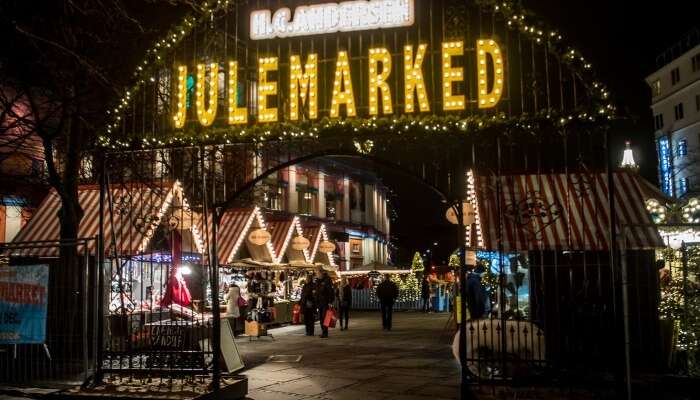 As the name says, it is the hometown of the work famous fairytale writer Hans Christian Andersen. In his time, Christmas held a different meaning and this festival takes center stage in many of his works. Christmas in Denmark and that too at this location involves an annual Christmas market in Denmark that gives off vibes of the old. That market is filled up with stalls and Merry go rounds.
The stalls sell an assortment of good which ranges from handicrafts to delicious Denmark Christmas food. Visitors are welcome to have their fill at the market and enjoy it for all it has to offer and it goes without saying that kids will surely move the merry go round. This is one of the most popular way of celebrating Christmas in Copenhagen.
Location: Black Brothers Peat 1, 5000 Odense C, Denmark
Suggested Read: 20 Best Places To Spend Christmas In Europe 2018: Where Festivities Breathe Magic Into The Air!
5. Odense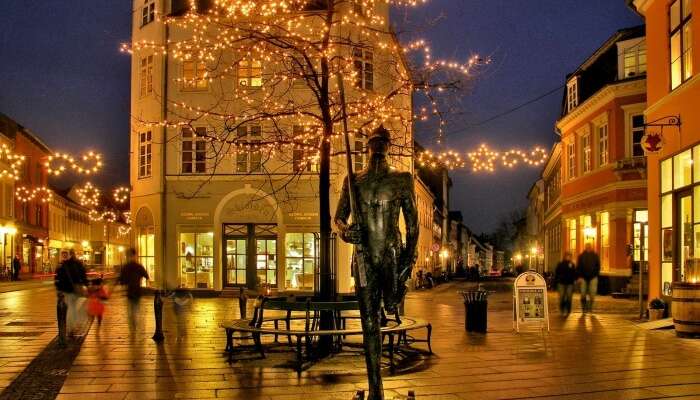 If you are staying in Copenhagen during Christmas then you must surely have this experience! Odense is that part of the town where Christmas in Denmark and all the frivolity and joy associated with it gets turned into something more medieval and old. But in its Christmas markets, the old-fashioned atmosphere comes with loads of food and a vegetable market. But it's not all cut and dry over at the market, as there are loads of entertainment options to enjoy your heart's out. If you are here for longer and want to explore more of Denmark during Christmas, then do check out the Hans Christian Andersen Museum.
Location: Funen, Denmark
Where to stay: Hotel Odens- Free Wi-Fi; Scandic Odense-Free Wi-Fi
Special events: Christmas markets
Suggested Read: 6 Museums In Italy Across 6 Cities. Which One Will You Choose For Your European Adventure?
6. Ribe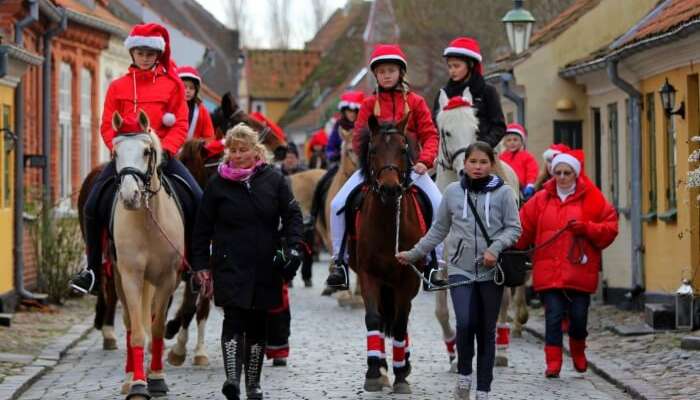 Ribe is a town which goes about its normal life until Christmas rolls around. The place goes on a high gear and uses various beautiful, but old houses to set up the necessary scenery for different kinds of Christmas activities. But there's much more history to this place than what it seems since the author of 'Peter's Jul', children's book lived there with his family and so it is another theme that goes into the decorations. Visiting this place will be like stepping into time, but hope still maintains contact with the present. Ribe is where you must come to witness Denmark Christmas traditions.
Location: NA
Where to stay: Clarion Hotel Copenhagen Airport- free Wi-Fi
7. Egeskov Christmas Market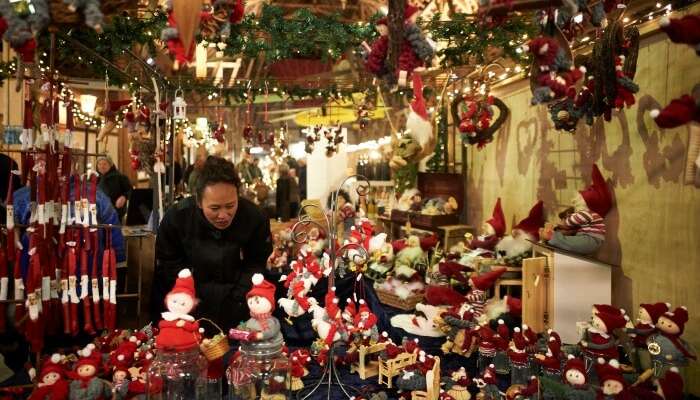 The straight out of the fairytale setting in the Egeskov Castle is breathtaking an something to watch out for everyone who comes here. In this Christmas market, people buy and sell anything from delicates to handicrafts to people dressed up as Christmas elves. The surroundings provide the gorgeous backdrop for the Christmas market and nut involves having rows of candles, all of which leads one to the exhibition buildings. People should take note that the market is located inside the museum, which creates an atmosphere of coziness. As for finding wreaths and other green things, those would be found at the greenhouse. Have a glass of mulled wine while taking in the smell of bonfires going on nearby along with roasted almonds.
Location: NA
Where to stay: Best Western Hotel Fredericia- Free Wi-Fi; Hotel Postgaarden- Free Wi-Fi.
Special events: Christmas market
Suggested Read: Shopping In Czech Republic: For Adding More Charm To Your Wardrobe With A European Touch
8. Nyborg Christmas Market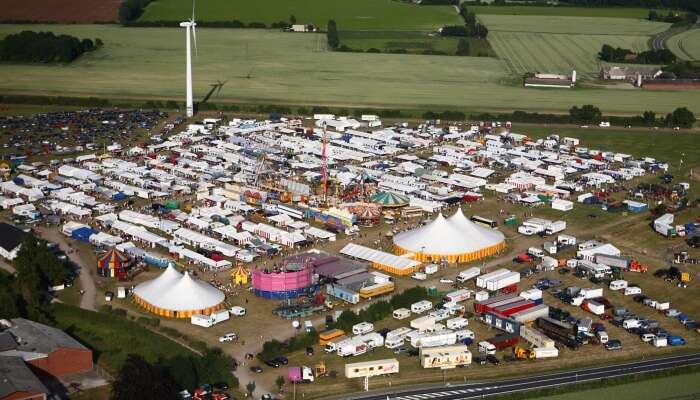 This is where you would find all the things you need for Christmas celebrations in Denmark. Nyborg is a medieval town situated right on the travel route between Copenhagen and Odense. This place hosts one of the most amazing, largest and authentic Christmas markets. But it is still an undiscovered gem to many. When here, visitors will find varied stalls selling everything from decoration to delicacies. Of course, all of it is accompanied by loads of merry go rounds and other fun activities. All of these make it a great place to visit with family. It is open from 1st December to the 3rd and then from 8th to 10th December 2017.
Location: Nørrevoldgade 5800 Nyborg, Denmark
Where to stay: Nyborg Strand- Free Wi-Fi, Storebælt Sinatur Hotel & Konference- Free Wi-Fi
Special events: Christmas markets
9. The Old Town Open-Air Museum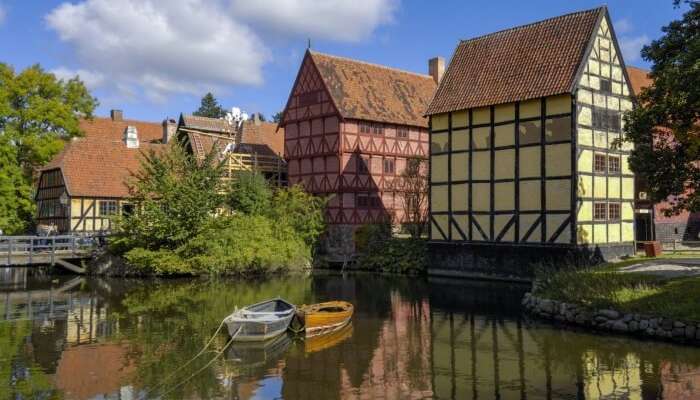 This historic Old Town Open-Air Museum is a famous spot to visit by the tourists during the holidays. This museum has more than 80 relocated historic which are complete with horse rides, stores, costumed interpretive staff and more. The month of December sees the museums being decked out in the style of the yonder years. It was only in 2017 that a new Aarhus heritage museum was inaugurated within the open air museum which tells the story of the Viking times. This place is perfect for people who want a quiet and peaceful holiday.
Location: Viborgvej 2, 8000 Aarhus C, Denmark
Special events: Museums
10. Kayak For Saint Lucia Day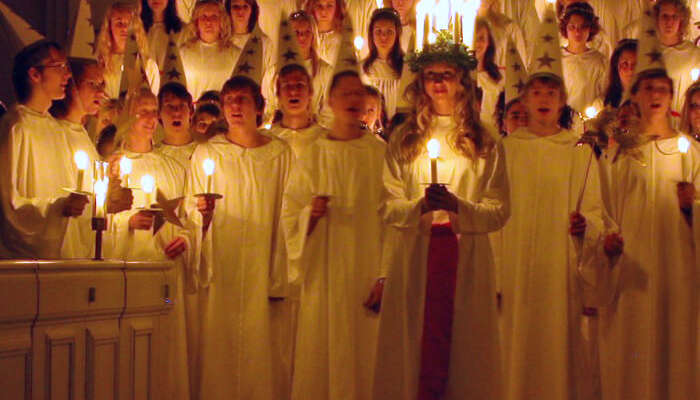 Another interesting thing to do in Denmark on Christmas is kayaking to Saint Lucia Day. Here at Saint Lucia Day parade you will kayaking the canals with numerous other enthusiasts. The mesmerizing views of kayaks decorated with candles will surely give the awesome Christmas vibe. Don't worry about renting kayaks while staying in Denmark. There are numerous outlets that rent out kayaks in Denmark during Christmas. 
Location: Kayak Republic Børskaj 12, København K
Where to stay: Bedwood Hostel, Generator Copenhagen
Special events: Kayaking 
Suggested Read: Water Parks In Denmark: 10 Places To Have A Splashy Vacation!
11. Royal Copenhagen's Christmas Tables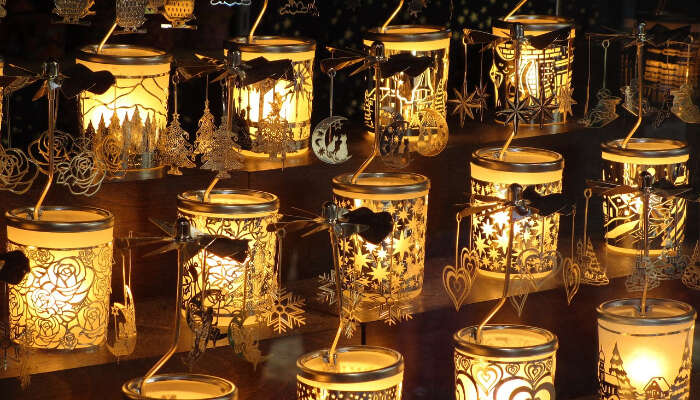 You can walk down Copenhagen's pedestrian walking street, that is, Stroget, to glance the electrifying light display . You can also indulge in Christmas shopping here as this is the time when almost all the stores on this street offer handsome deals. Here you can also visit Royal Copenhagen China store and attend the inspiring Christmas table displays here.  
Location: Amagertorv 6, 1160 København
Where to stay: Copenhagen Admiral Hotel
Special events: Christmas Table
Suggested Read: 16 Insta-Worthy Places To Visit In Denmark For Tourists In 2020
12. The Nutcracker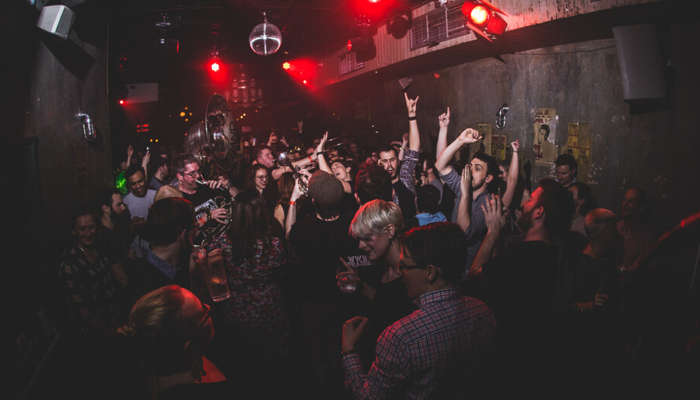 Nutcracker, the place loved by youths during Christmas for their parties. You can attend The Nutcracker in Denmark during Christmas either with the Royal Danish Ballet or at the Tivoli Ballet. If you are attending it at Tivoli then you will be getting a chance to check out the sets and costumes designed by Queen Margrethe. 
Location: The Royal Danish Ballet, Tivoli Ballet
Where to stay: Steel House Copenhagen, Urban House Copenhagen by MEININGER
Special events: Dance parties 
Suggested Read: Summer In Denmark: A Handy Guide For Your Next Adventures With The Danes!
13. The Frederiksberg Runddel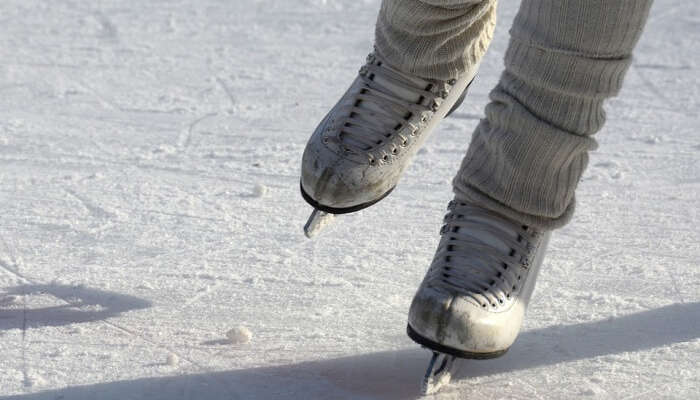 Enjoy ice skating at the frozen lakes of Frederiksberg Runddel for a perfect Christmas celebration in Denmark. If you are truly an adventure enthusiast and love indulging in different activities then you must surely visit Frederiksberg Runddel. Don't worry if you don't have your skates with you as there are numerous vendors offering skates at an affordable price here. 
Location: Frederiksberg Runddel 1, 1621 København V
Where to stay: Bedwood Hostel, Generator Copenhagen
Special events: Ice Skating
Further Read: 10 Cafes In Prague: Enjoy Croissants, Sausages And More In A Perfect European Fare
Christmas in Denmark is celebrated with much grandeur and every street of the country is painted red. Thus if you are willing to spend your Christmas holidays in Denmark, then its a great idea. Plan a trip to Europe right away and be part of the joyous celebrations of Christmas.
Frequently Asked Questions About Christmas In Denmark
Q. How do they celebrate Christmas in Denmark?
A. In Denmark, Christmas is celebrated on 24 December i.e. one the Christmas Eve. People exchange presents, prepare special Christmas dinners in which Danish families come together to eat, drink and celebrate.
Q. How do you say Merry Christmas in Denmark?
A. In Danish Happy or Merry Christmas is said as 'Glædelig Jul'.
Q. What is Santa Claus called in Denmark?
A. In Denmark, Santa Claus is called 'Julemanden' which literally means "the Yule Man", because he is believed to arrive on a sleigh that is drawn by reindeers.
Q. What is a traditional Danish Christmas dinner?
A. Denmark's Christmas traditions holds a lot of significance which is also reflected through food. The traditional Danish Christmas dinner usually includes roast pork, boiled potatoes, red cabbage and gravy. Roast duck and goose have also become a popular dish. As dessert, they have 'ris à l'amande' which is a cold rice pudding with whipped cream, vanilla, almonds and hot cherry sauce, or 'risengrød', which is a hot rice pudding.
Q. What is there to do in Copenhagen at Christmas?
A. Some of the things to do in Copenhagen at Christmas include:
Shop at Christmas markets
1. Ice skating.
2. Explore Tivoli Gardens
3. Take a stroll at Kronprinsensgade
4. Enjoy a hot sauna
Q. Is Denmark expensive?
A. Yes, Denmark is expensive but if you will compare it with the USA, the place is comparatively cheaper.
Q. What is good to buy in Denmark?
A. You can buy numerous awesome things from Denmark such as Royal Copenhagen Dinnerware, Georg Jensen Jewellery, Somods Bolcher Bonbons, Ole Henriksen Skin Products, Kahler Ceramics, etc.
Q. What is Denmark famous for?
A. Denmark is popular for its delicious cuisine and scenic beauty.
Looking To Book An International Holiday?
---
People Also Read:
Christmas In Sweden Christmas In Finland Christmas In Barcelona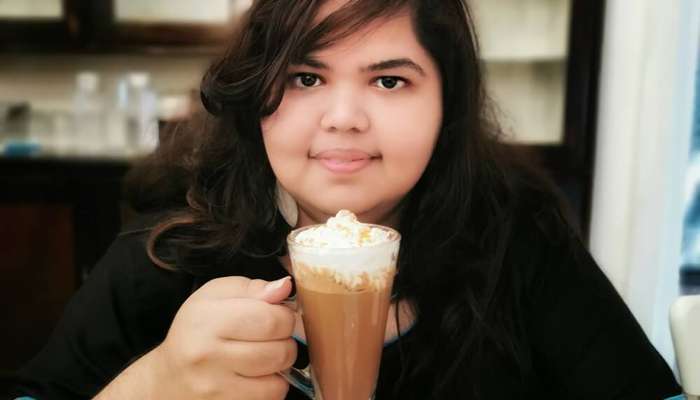 Comments
comments