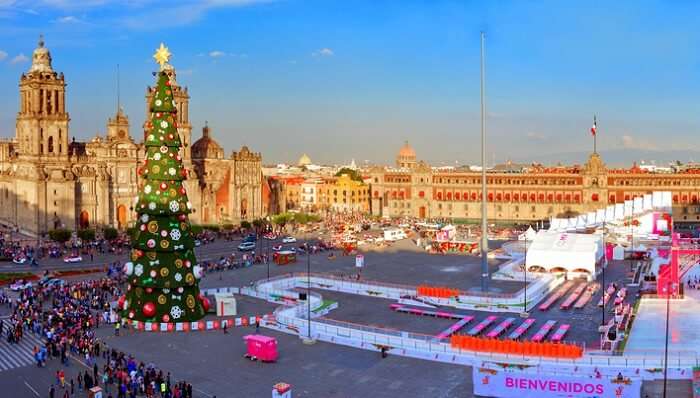 If you are in Mexico in winter and want to experience the perfect Christmas eve, here it is, your guide to the perfect celebration of Christmas in Mexico. First of all, let us all remember, this festival is all about traditions, and there are some special ones especially surrounding Christmas. But, what are these Mexican traditions? It is basically a mishmash of both Spanish and other cultures that developed out of its particular history. You can plan ahead for nearly a month-long Christmas festivities that will last through much of December. And to be honest, this festive season can't really get over before February 2nd. So, let's get to know about the Christmas traditions and celebrations in the country of Mexico.
How To Celebrate Christmas In Mexico?
While there are a lot of rituals and traditions that surround the festivity of Christmas in the country of Mexico, here's a list of 9 major events that would offer you a true glimpse of its vibrant culture and celebrations.
Nacimientos: Mexican Nativity Scene
Mexican Christmas Posada
Pastorelas
Villancicos
Nochebuena Flower
Mexican Christmas Food: Buñuelos
Fireworks In Los Cabos: Año Nuevo
Día De Reyes
Día De La Candelaria
1. Nacimientos: Mexican Nativity Scene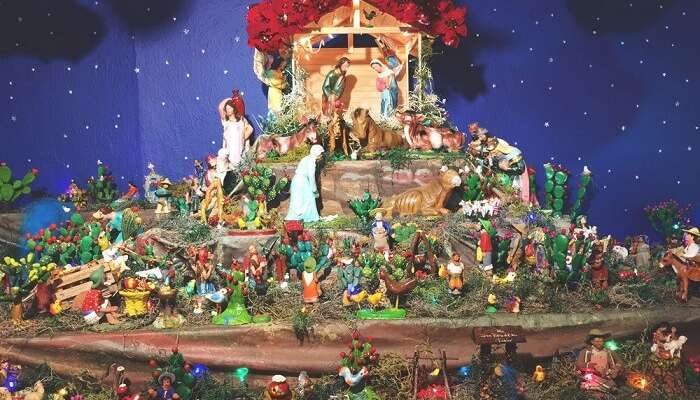 Christmas rituals in Mexico is a different kind of treat, the Mexicans customs are a happy surprise. You see many Mexican families choosing and picking out the Christmas trees but unique thing about Christmas is the nativity scenes. Nearly most of the houses recreate nativity scenes. It's among the most common Christmas in Mexico decorations. You will find ample Mexican families designing elaborate Nativity scenes on their own backyard, or inside their homes. You also get to see public nacimientos and there are beautiful folk art scenes. Being set up around December 16th, these nacimientos get a detailed makeover and the baby Jesus is added on the night of December 24th, then the three kings are added on 5th January next year. This is amongst the most elaborate Christmas in Mexico traditions.
Must Read: 9 Best Places To Visit In Mexico For A Soul-Satisfying Holiday With Your Loved Ones!
2. A Mexican Christmas Posada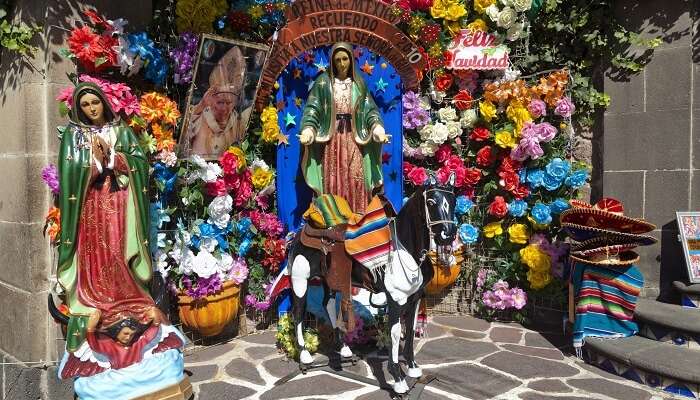 The Mexican Christmas Posadas comes nine days before Christmas day. During the period from 16th through 24th December, various processions reenact the situation of Mary and Joseph when they were on their search for a shelter in Bethlehem. All of these different processions take viewers to a different house every night and culminates the posada in a fiesta during Christmas in Mexico
Suggested Read: 11 Best Mexican Festivals That You Ought To Attend For Witnessing The Country's Vibrant Side
3. Pastorelas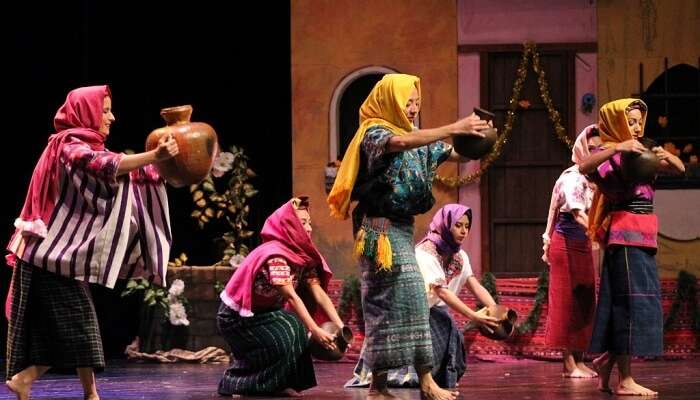 The next Christmas special Mexican tradition is a unique one called – Pastorelas . These are theatrical representations of the shepherds (los pastores) capturing them when they were on their way to see baby Jesus. These theatrics have a long tradition and they originated during the colonial Mexico. These theatrics were used as a way of expression and native people shared their thoughts on the catholic dogmas through these presentations. These representations have evolved as well and now they are more like light-hearted comedy presentation. The plots generally revolve around these shepherds in the play and they, being the protagonist, encounter numerous dangerous and challenging obstacles on their journey. They also have some room saved up for devils and angels who make guest appearances!
Suggested Read: This Mexico Resort Group Is Paying Travelers For A Year Long Vacation In Six Figures Salary!
4. Villancicos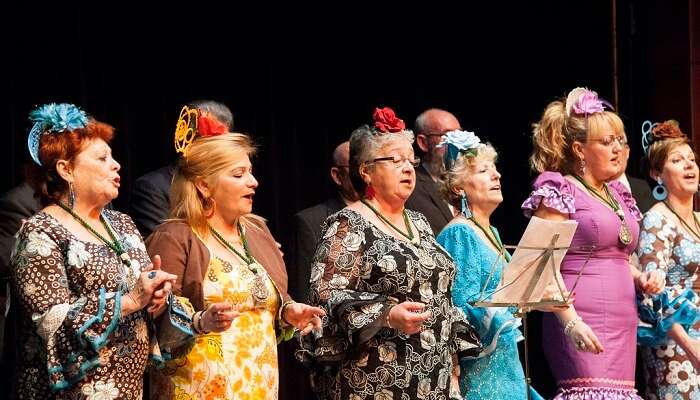 Christmas without carols are impossible, it's mundane, it's sad, it is unimaginable. In Mexico, these Christmas carols are called villancicos, the pronunciation of the word sounds like "vee-yan-see-kose" in Spanish. Some of these songs are familiar translations of English songs, for example the song, "Noche de Paz," which is basically the Spanish version of the carol "Silent Night". There are also some unique carols, these are completely different, and these new carols were "Las Campanas de Belen" which is "Bethlehem's Bells" and the "Los Peces en el Río" which means "the Fishes in the River."
5. Nochebuena Flower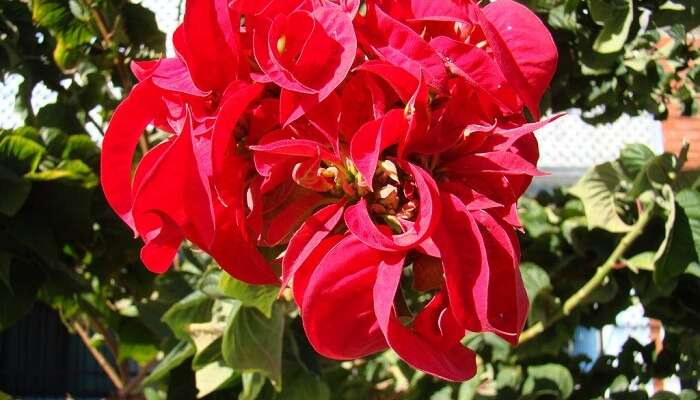 How about spending the perfect Mexican Christmas eve, the Mexican have a name for it, the Christmas Eve in Spanish is "Nochebuena". Christmas Eve is marked as the very night of the last posada. The eve is celebrated in ample different ways. Many people go for the midnight mass and then have dinner together with their families. Christmas day isn't much of a fuss and the gifts are not that much of rage. It is generally considered a quiet day. But this is changing and Mexico is getting more and more Santa Claus friendly!
Suggested Read: 10 Chic Cafes In Mexico Where You'll Fall In Love With The Food & Decor
---
Planning your holiday but confused about where to go? These travel stories help you find your best trip ever!
Real travel stories. Real stays. Handy tips to help you make the right choice.
---
6. Mexican Christmas Food: Buñuelos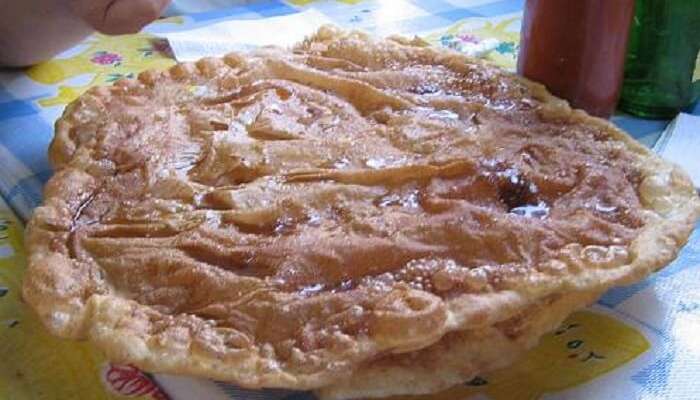 You cannot have a Christmas without all the right Christmas in Mexico food and if you want to explore the core of Mexican Christmas you have to understand and give yourself in to the serving of Christmas food. Some of the more delicious foods that are especially loved on a Christmas dinner in Mexico is ensalada de Noche Buena and ponche Navideño.
7. Fireworks In Los Cabos: Año Nuevo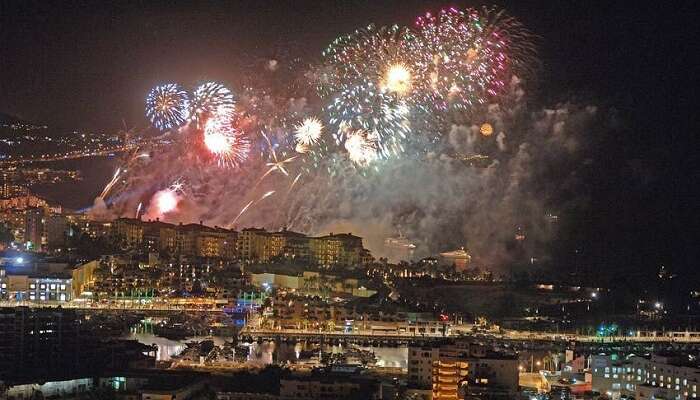 Most Mexicans celebrate the New Year's Eve with a late-night dinner with their loved ones. Those who want to party generally go out. So, if you're looking for a night out in the town, be prepared for things to really get going only after midnight and plan your evening in Mexico accordingly.
Suggested Read: 10 Spots For Snorkeling In Mexico Every Underwater Enthusiast Must Visit
8. Día De Reyes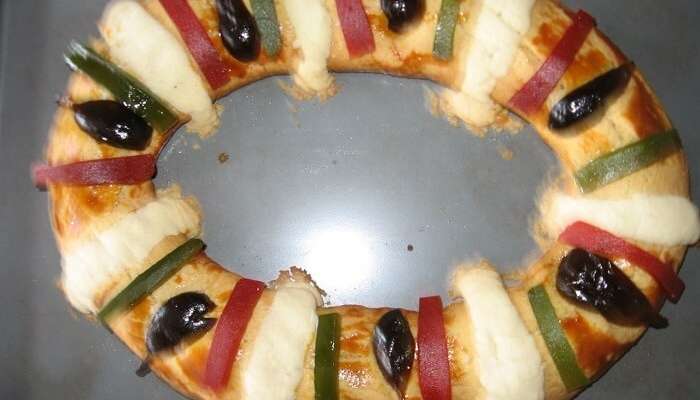 In Mexico, January 6th, the day of the Epiphany is celebrated as Día de Reyes in Mexico, which translates as "King's Day". The day is special for children; they receive ample gifts from the three wise men on this day! Many children now get gifts both on Christmas day and the Kings day. The special sweet bread of Mexico has to be there, it is customary to share a Rosca de Reyes with your friends and family during Christmas. This special sweet bread comes in the shape of a wreath and a figure of a cute miniature baby Jesus. One has to find the baby Jesus from inside the bread. Whoever finds it, he or she will have to host the party on February 2nd serving traditional tamales during Christmas in Mexico.
9. Día De La Candelaria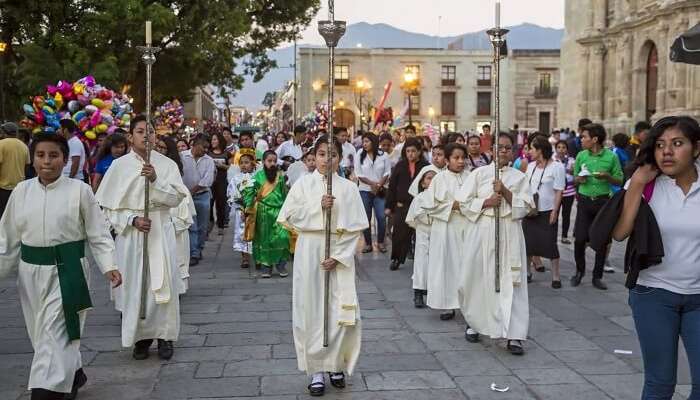 Must Read: Mayan Ruins In Mexico: A Guide To Explore The Ancient Wonders Of The Glorious Civilization
It's the day when Christmas is finally over. It's traditionally a sad day, but what is tradition for if not for celebrating sorrows? Candlemas, or Día de la Candelaria comes on February 2nd. This date marks officially the end of the Christmas season. The celebration is enriched with people all dressed up carrying the cutesy Niños Dios, the figures of the baby Jesus. They take the child Christ figure to the church to be blessed and gathered up people all enjoy together plate full of tamales cooked by the person who found the baby Jesus in the Kings Day or Rosca de Reyes.
Further Read: Abide By These 10 Mexico Travel Tips For A Hassle Free Vacation
Your Mexican christmas vacation is going to be something absolutely different if you experience the charm of all of these traditions as well as the delicious Christmas in Mexico traditional food on your next international trip with TravelTriangle!
Frequently Asked Questions About Christmas In Mexico
Looking for more Christmas in Mexico facts? See if these common queries help:
Q. What are typical Christmas decorations in Mexico?
A. The most authentic decorations and ornaments during Christmas in this city are made up of tin, straw, clay, and other kinds of folk medium. Together these items are used to represent the standard icons of Christmas, such as angels, stars, and balls. Even things like decorated clay pots, cactus, or parrots can be used.
Q. What are some holiday traditions in Mexico?
A. The history of Christmas in Mexico says that Mexican celebration of this festival is known a Las Posadas and it commences on 16th December. The ninth evening of this festival in Mexico is called the Buena Noche, and this marks the Christmas Eve. on this day, kids lead a procession all the way to the church and upon reaching it, they place a figure of the Christ Child inside the nativity scene there. This is followed by the midnight mass.
Q. What do Mexicans wear on Christmas?
A. Mexicans usually wear colorful costumes during Las Posadas. Many a times, two children would dress up as Mary and Joseph. The people of the city can be spotted wearing bright colours and vivid outfits with Christmas quotations or pictures on them during the Christmas holidays.
Q. What do they eat in Mexico for Christmas?
A. Usually items like Ensalada de Noche Buena and Ponche Navideño are served during the Christmas dinner in Mexico. Other things Mexicans eat during Christmas include Tamales, Romeritos, Bacalao, Pozole, Pavo, and Bunuelos.
Q. What are the main holidays in Mexico?
A. Some of the main holidays in Mexico include the Diez y Seis, Day of the Dead, Christmas, Lent and Easter, Dia de la Raza, the Dia de Nuestra Señora de Guadalupe, and many more.
Looking To Book A Holiday Package?
Book memorable holidays on TravelTriangle with 650+ verified travel agents for 65+ domestic and international destinations.
---
Comments
comments