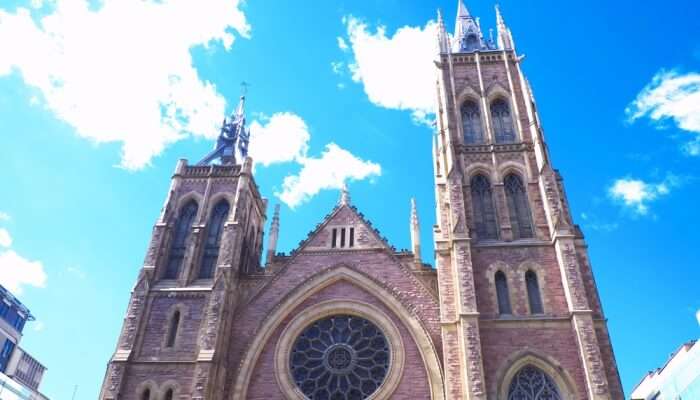 These churches in Arizona will leave you absolutely speechless and captivate your mind and soul because of its unique architecture. Arizona is a state in the southwestern region of the United States, it is also part of the Western and the Mountain states. Christianity is by far the largest practiced religion in Arizona dating back to the 16th century when settlers in Arizona brought along with them religion and culture.
These churches add to the beauty of Arizona and stand tall and reflect so much beauty and charm with its intriguing architecture that attracts thousands of tourists till date. These building structures are a representation of Christianity and the catholic culture that, some of these are open to tour around and soak in the calm and positive vibes and admire the architecture. Let us look at some of the most beautiful churches in Arizona and imbibe the good vibes.
6 Best Churches In Arizona
When it comes to churches, Arizonahas plenty of these gospel building structures to stroll around and soak in the good vibes. Marvel and admire the stunning architecture of these churches in Arizona.
1. Mission San Xavier del Bac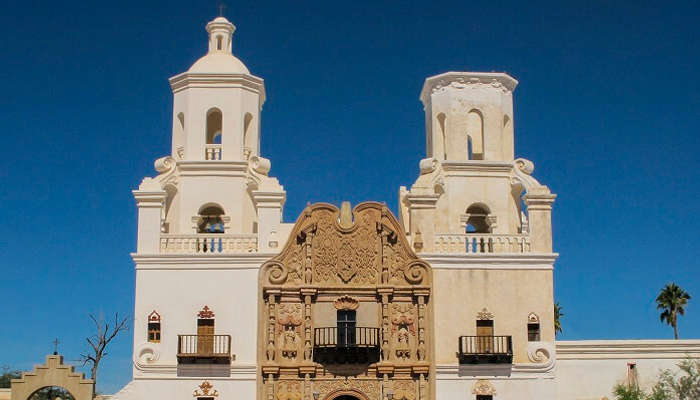 Image Source
Mission San Xavier del Bac is a historic Spanish Catholic mission which is located near south of downtown Tucson in Arizona. The mission was named after a Christian missionary and co-founder of the Society of Jesus, Francis Xavier in Europe. It was built between the years 1783 and 1797, which makes it the oldest European structure in Arizona. It is one of the oldest standing Spanish missions in the United States, Father Kino founded San Xavier del Bac in 1692. Marvel at the white structure against a stunning backdrop of stark blue skies.
2. Church Of The Holy Cross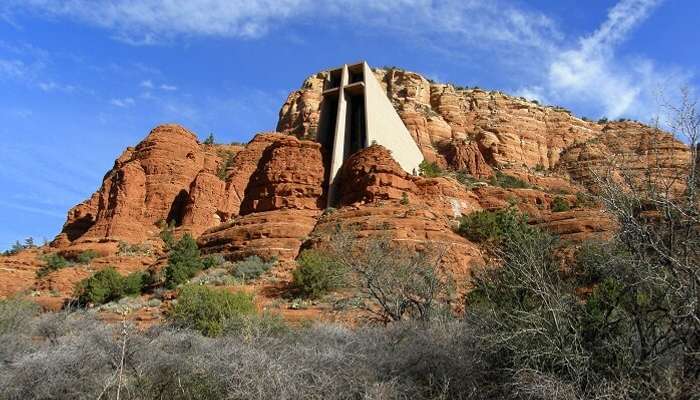 Image Source
This church has a very unique architecture and set the tone apart from other churches. It appears like its emerging out of red rocks and has a distinctive tone which makes it look unique. Located within the Coconino National Forest, it represents an organic-style of architecture and is one of the most iconic churches of Arizona.
Suggested Read: These 7 Churches In Montreal Are Jaw Droppingly Gorgeous And Should Not Be Missed
3. First Methodist Episcopal Church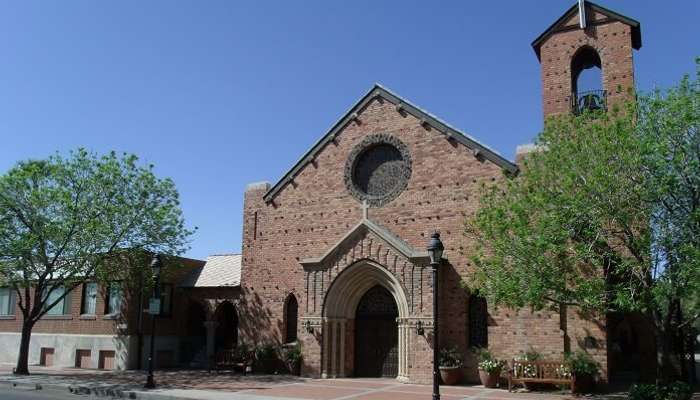 Image Source
The Methodist Episcopal Church was the oldest and largest Methodist denomination in the United States from its founding in 1784 until 1939. It was also one of the first religious buildings that was constructed in the late 1920s, this national historic relic was designed in the Gothic Revival style architecture as it was popular in the early 20th century.
Suggested Read: 6 Churches In Houston Everyone Must Visit While Vacationing In The US
4. Brophy College Chapel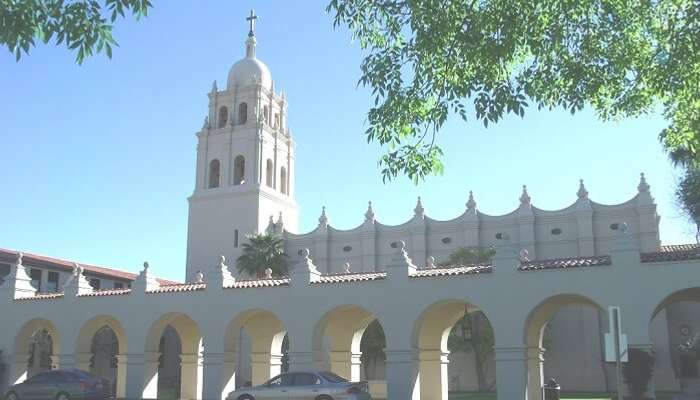 Image Source
The building was constructed in 1928 along with the original school as donation from Mrs. William Henry Brophy in memory of her late husband. This building has been built in a classic Mission style and registered as a national historic site. You can marvel at the 15th century Italian painting hanging on the walls.
5. Havasupai Bible Church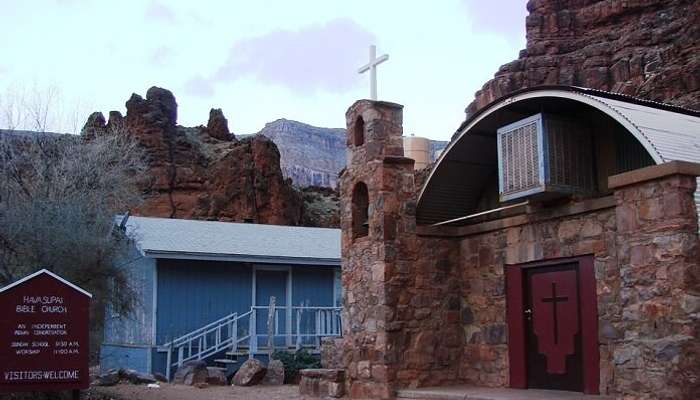 Image Source
This church emerges out of the landscape in the Grand Canyon from a cliff in a cave like structure, it is a unique structure for a church which almost blends into the landscape, it's hard to spot the church. You can attend the Sunday services at the church from 9:30 am to 11 am.
Suggested Read: 10 Churches In Austin, Texas For Those Looking For Redemption & Faith
6. Old Saint Mary's Church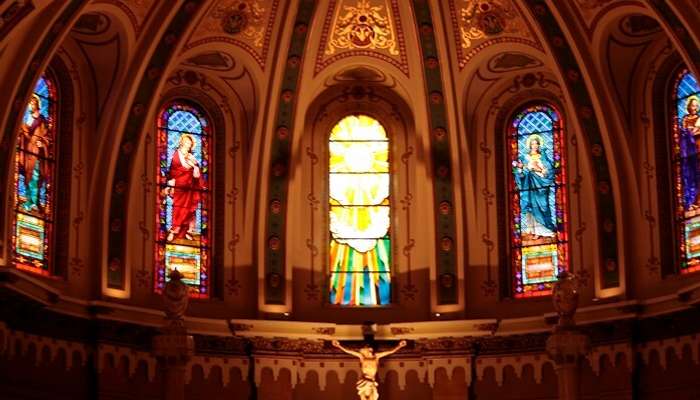 Image Source
St. Mary's old adobe church also known as the All Saints Catholic Newman Center, is the oldest standing church in Arizona and is located at the edge of the Arizona State University campus. It is considered to be one of the most iconic landmarks in Arizona. The church is a place of culmination of a sustained missionary effort in Arizona led exclusively by French priests.
Further Read: Top 7 Churches in Mexico That You Ought To Visit For The Love Of Architecture
These churches make for a beautiful sight, and a visit to these churches will give you the peace and time you need on your vacation in Arizona. A visit to these churches will make you experience the calmness and serenity you need after a tiring day of sightseeing. You can find all kinds of churches in Arizona on your trip, all of these churches are a must visit whether or not you are a spiritual person, some of them have gorgeous interiors and intricate exteriors to marvel at. Make sure you add these churches to your itinerary and have an amazing trip with your friends and family, tellus about your experience later.
Comments
comments