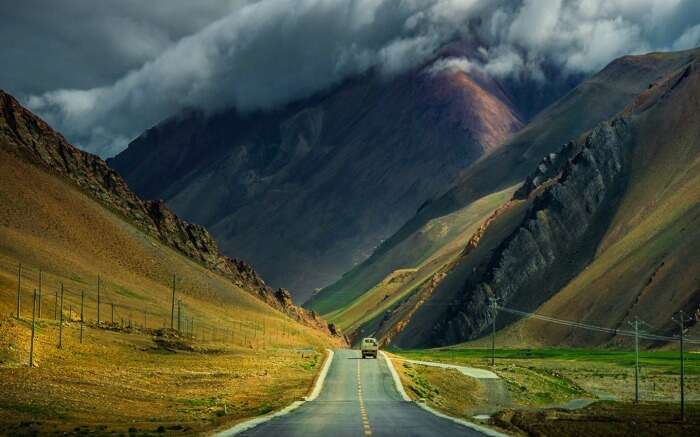 I had a dream. The dream was about me venturing into the unknown, amidst strange faces with pronounced cheeks, scant villages with sparsely populated homes, meandering yaks in the pasture, clouds playing with gigantic mountains that were charred and rugged. And this picture closely resembles a calm heaven atop my bucket list, Dras – the coldest inhabited hill station in India.
Fondly known as the 'Gateway to Ladakh', Dras is located in the heart of Kargil and is stationed at 10,760 feet. It begins at the foothills of Jogi-la-pass and goes on to exhibit the best of Kargil. There's a lot you can do here if you plan to spare a few days from your trip to Kashmir.
Best time to visit Dras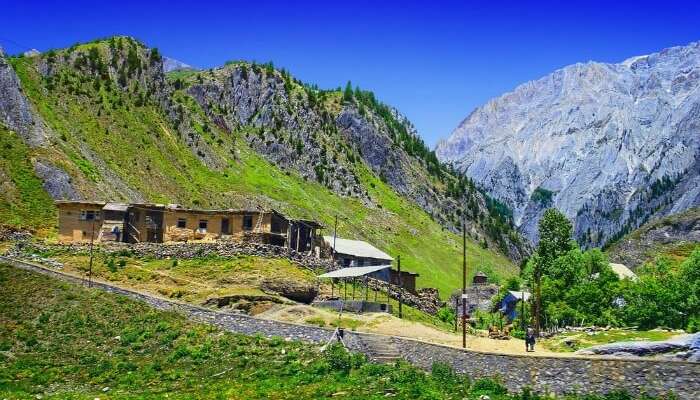 June – September beginning is the best time to visit Dras. Average temperature during summer hovers around 15 degrees Celsius. While October – April is the time when Dras sleeps underneath a thick coat of snow, which makes it inaccessible and dangerous.
How to reach Dras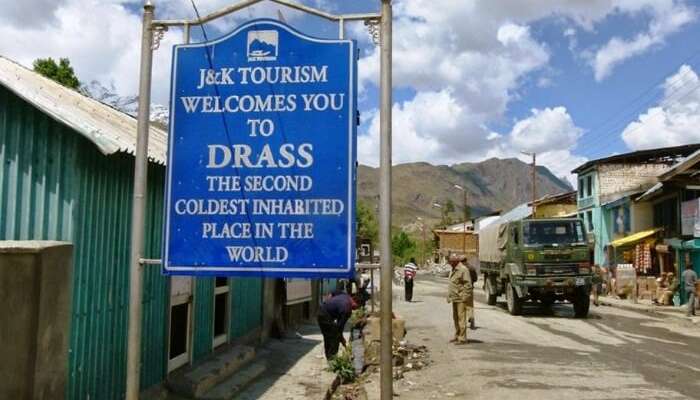 By air: Srinagar airport is the nearest airstrip at a distance of 103 km from Dras. It is well connected with major Indian cities by air. Taxis are the best mode of transport from the airport to Dras.
By train: Jammu Tawi is the nearest railhead to Dras at 400 km distance. It takes 9 hours from Jammu to Dras in normal weather conditions.
By road: From Srinagar, take NH1 which leads to Leh, Kargil, and Dras. State transport buses and private taxis ply from Srinagar to Dras. It takes 3 hours to cover the stretch of 141 km.
Popular attractions in Dras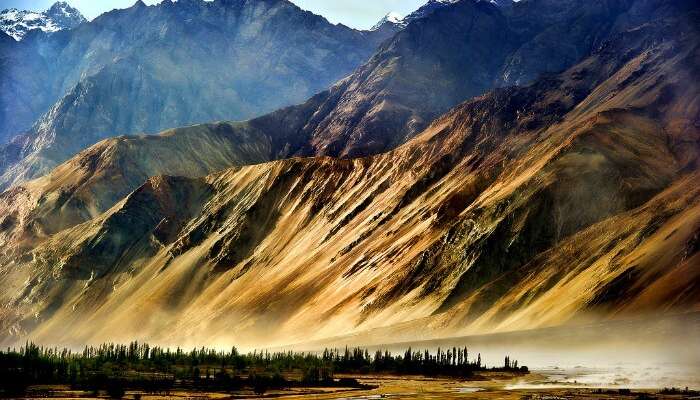 Dras and its surrounding peaks carrying crisp whispering winds have a lot to say. Listen to them!
Suggested Read: 8 Lesser Known Secrets Of Kashmir That It Has Kept To Itself
1. Tiger Hill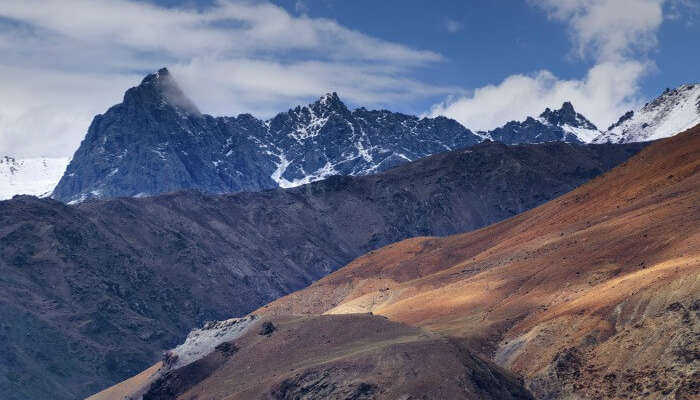 Known as a famous war zone of the Kargil War in 1999, between India and Pakistan, this peak stands at 17,411 feet and is a distinguished structure in the area. Not asking you to climb to the peak, but yeah, you can marvel the great spectacle and rejoice!
2. Dras River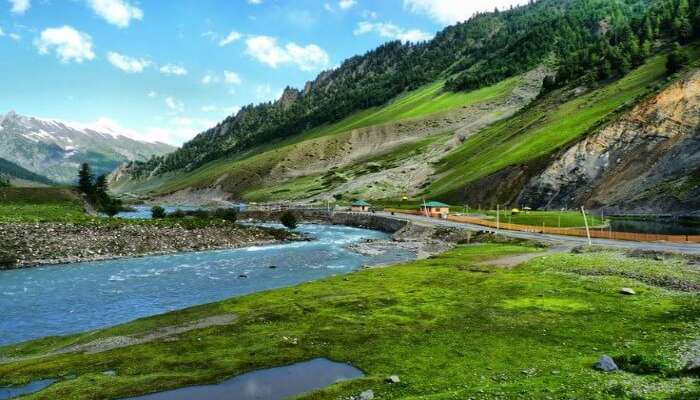 Another beauty to watch out in the valley! The Dras River is truly an enchanting beauty crossing Dras. There are beautiful campsites around the river where you can erect your tent and feast on the exceptional nature views.
3. Drang Drung Glacier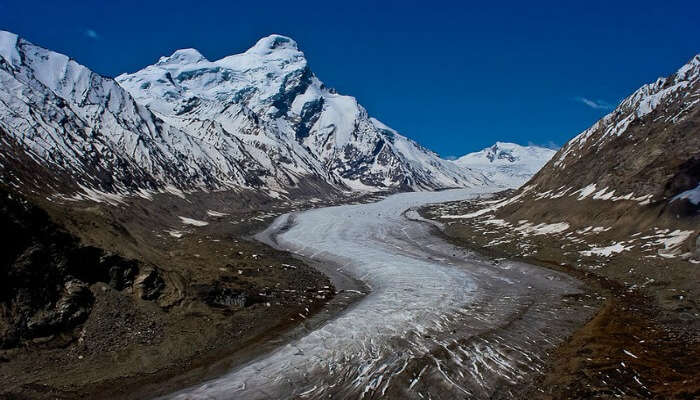 With drop dead gorgeous views around the Drang Drung Glacier near Pensi La Mountain Pass, is a spotless beauty that you can't help gaping at. Located in the Kargil town, Drang Drung is Ladakh's largest glacier that you can traverse. This place comprises of some of the most enchanting drives in entire Ladakh region.
4. Kargil War Memorial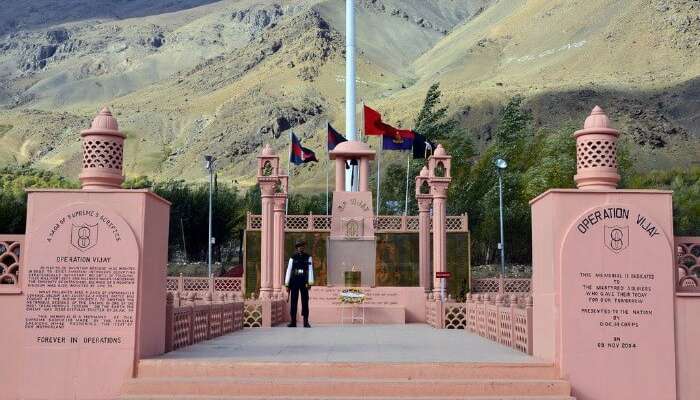 This place is a tribute to all the martyrs of the Kargil War. With fluttering flags of Indian Army and epitaph engraved on the stones around, this is the place to spend moments of solace in the lap of mountains.
5. Ningoor Masjid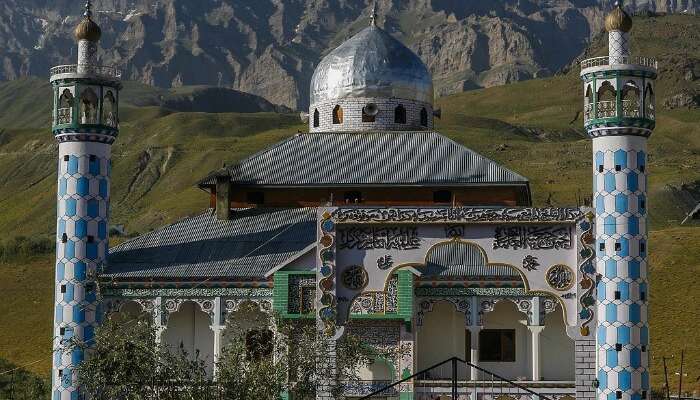 Located 7 km from the town center, Ningoor Masjid is an architectural marvel and a place of religious significance for Muslims.
6. Mushko Valley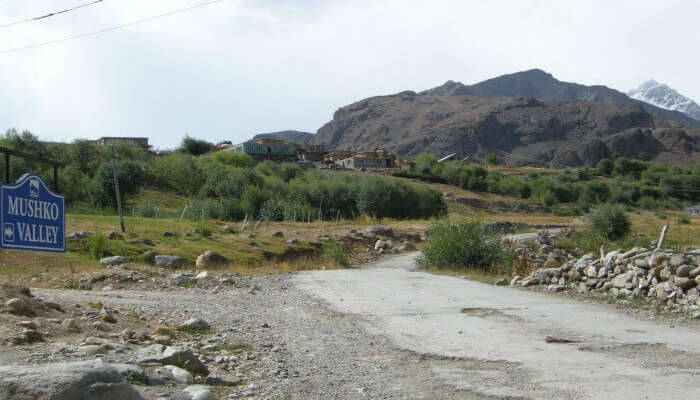 You can also choose to visit Minamarg and Draupadi Kund. Draupadi Kund is believed to be the place where Draupadi took her last bath in the Himalayas before she died. Among others, Bhimbath or the Bhim's Stone, and the rock carving at Stiaqbo are other places of interest in Dras.
Where to stay in Dras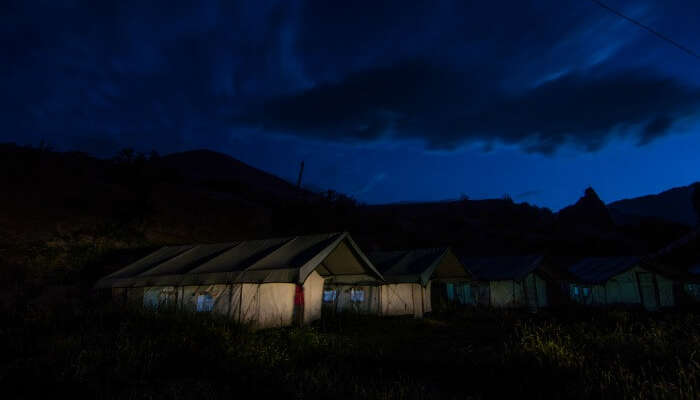 With not-so-luxury hotels around, a stay in Dras could be challenging if you haven't done your homework properly. Kargil being 1.5 h drive from Dras has plenty of stay options. JKTDC Guest House and Hotel Caravan Serai are a few reliable options. Additionally, Sonmarg is also further 1.5 h drive to the southwest. Camping under the stars is one of the most exciting things to do in Dras. But traveling to nearby towns shouldn't be a great deal as well.
Set free your spirit and let it venture in the valleys and landscapes of Dras, because once it comes back, it will have infinite tales and plenty of memories to share.
Further Read: 15 Things To Do In Kashmir To See The Best Of This Heaven On Earth
Comments
comments