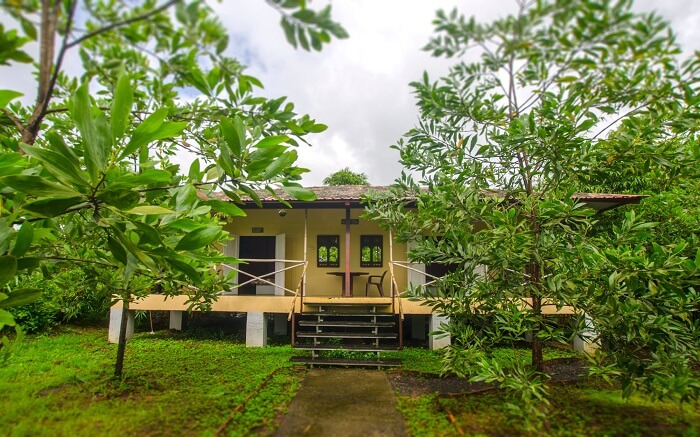 Alibaug—a calm and wonderful coastal town in Raigad District of Maharashtra, is a scenic weekend getaway from Mumbai and Pune. This is the land of breathtaking beaches, colourful gardens, and forts that tell a million stories of the bygone era. If you too are planning a quick trip to the town, here's a list of cottages in Alibaug to help you find a suitable stay within your budget.
Best budget Alibaug cottages
1. Niwant Cottages – A MTDC approved property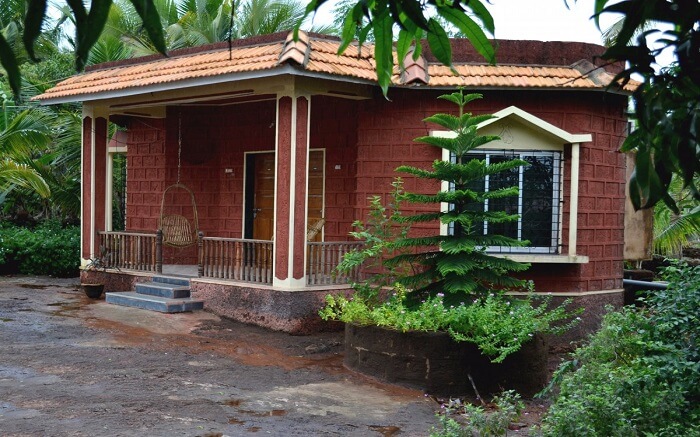 Location: Satad Bandar, Nagaon Beach, Alibaug
Furnished and airy super deluxe rooms, fresh Konkani seafood, and sprawling well-maintained garden pretty much sum up what Niwant Cottages offers to its guests. Nestled amid luxuriant surrounding, this MTDC accredited stay adds magic to your relaxing retreat.
Facilities: Round the clock room service and free parking
Average tariff: INR 800/night
Website
2. Patil Cottage- Ideal vacation home for families and couples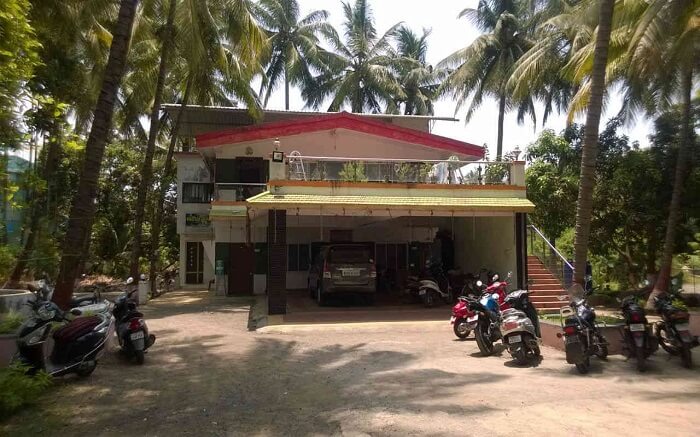 Location: Opp Ravikiran Hotel, Revas Road, Alibaug
Patil Cottages is a perfect example of contemporary amenities at affordable rates. The guests are offered active housekeeping services, child care facilities, and free parking. Moreover, on special requests, the cottages also plan for fishing and boating trips.
Facilities: Laundry facilities, complimentary toiletries and travel counter
Average tariff: INR 1500/night
FB Page
3. Aboli Cottages- For pocket-friendly travellers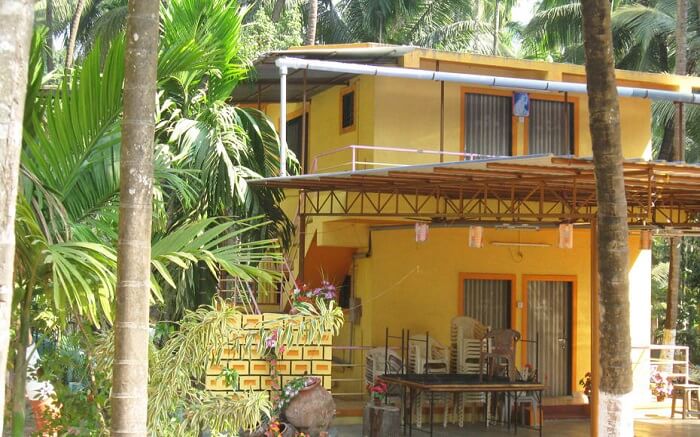 Location: Shintre Galli, Bus Stop, Alibaug
Near Akshi and Nagaon beach (which are among the best beaches in Alibaug), Aboli Cottages is a relaxing abode surrounded by luxuriant coconut plantations. One of the finest Alibaug cottage near beach, it attracts a lot of guests everyday. Overlooking mountains and picturesque backwater, it is a budget accommodation coupled with prompt room service and impressive hospitality. Aboli Cottages offer travel assistance to all its guests and arranges for local excursions to Kulaba Fort and Alibaug Beach.
Facilities: Breakfast included with the package and free parking
Average tariff: INR 2500/night
Website
Must Read: 10 Serene Beaches in Alibaug That Call For An Enchanting Vacay
Luxury cottages in Alibaug
4. Palms Cottages- Featuring homely amenities and personalised attention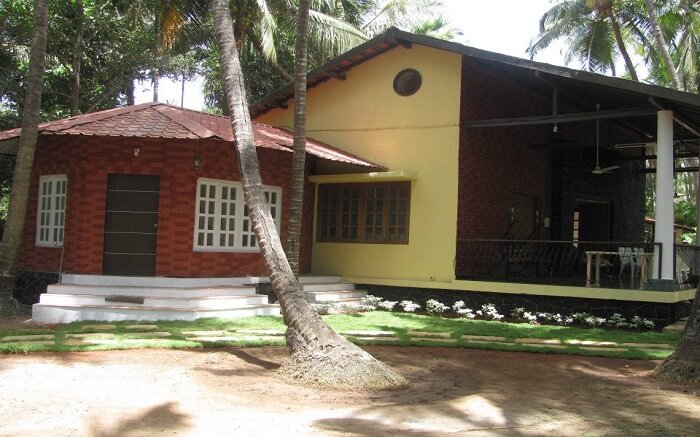 Location: Nagaon Bandar Road, Alibaug
Offering the coastal Maharashtrian way of living, Palms Cottage is one of the most famous beach cottages in Alibaug. At a walking distance from Nagaon beach, this 4-bedroom cottage rests on a private farmland, locally called Waddi and offers unmatched view of the lush green surrounding. The personal attention of caretaker and the sumptuous Konkani seafood, served here make guests come again and again.
Facilities: Cable TV, Inverter supply, lawn party area and hot water supply
Average tariff: INR 3000/night
Website
5. Awas Beach Cottage- A budget beachfront cottage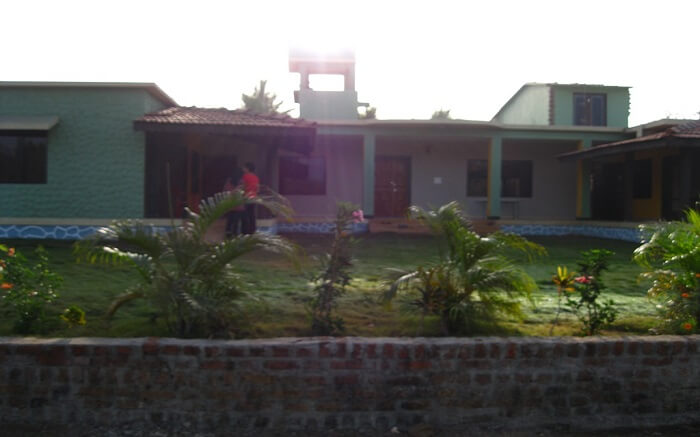 Location: Awas Beach Road, Alibaug
Offering both Non-AC and AC rooms, these are beach front cottages encircled by luxuriant casuarina trees. With charming exteriors and vintage interiors, this refreshing cottage assures a relaxing stay.
Facilities: Located near the beach and local market
User Review
6. Lata Sumant Cottage- For a truly mesmeric holiday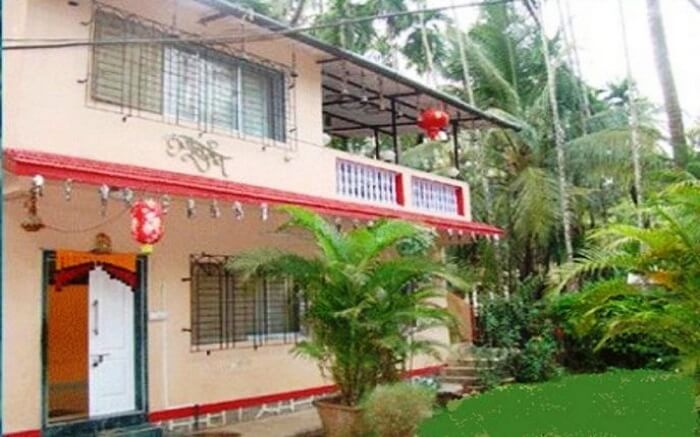 Location: Nagaon Bandar Rd, Nagaon, Alibaug
Well-ventilated, clean, and tidy rooms and everyday amenities make this one of the finest cottages in Alibaug near Nagaon beach. Located close to Nagaon beach, local restaurants and beach shacks are just at a stone's throw away.
Facilities: Newspaper and first aid kit at front desk and power back up
Average Tariff: INR 4418-4872/night
User Review
Must Read: 10 Beautiful Beaches Near Pune For A Perfect Weekend Escape
7. Casa de Kihim- Coupled with luxury and comfort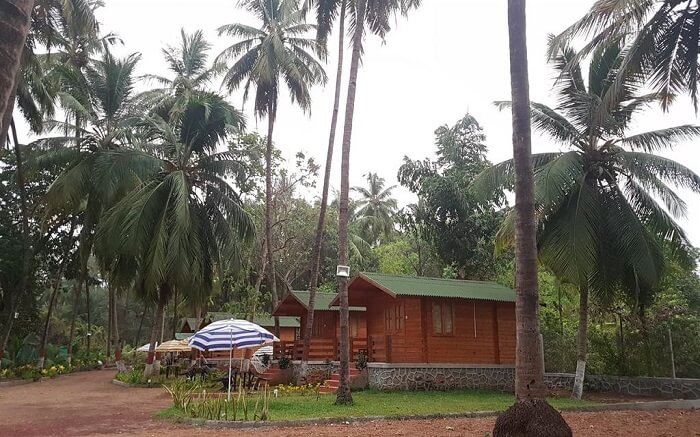 Location: Kihim Beach, Chondi – Kihim Road, Alibaug
Among the most beautiful cottages in Alibaug near Kihim Beach, Casa de Kihim offers unparalleled comfort and luxury. The amenities like well-appointed cottages, concierge service, and on-site restaurant are sure to win your heart.
Facilities: Bicycle rental, volleyball court and in-house restaurant
Average Tariff: INR 4872-5392
User Review
8. Nirmal Cottages- A flawless tranquil retreat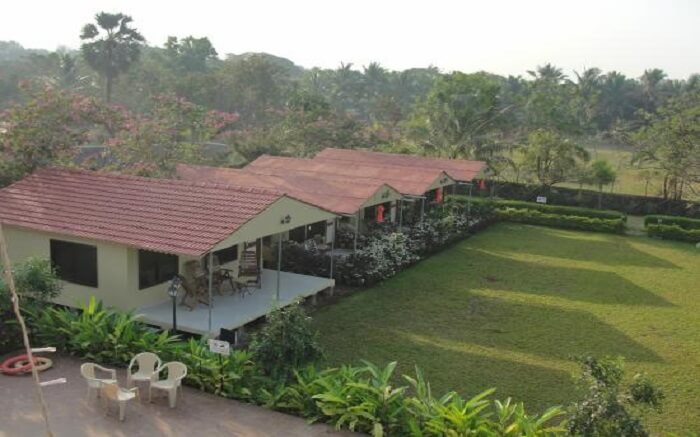 Location: Nandaipada, Alibaug – Mandwa Road, Raigad Alibaug
Located 4 kms from Awas Beach, Nirmal Cottages is a perfect hideout for those looking for a refreshing break.The well-appointed cottages overlook the swimming pool and the beautiful garden. Nirmal Cottages is also known for a pure veg in-house restaurant, specialising in Jain, Rajasthani, Gujrati, and Maharashtrian delicacies.
Facilities: Free Wifi, Kid's play area, swimming pool and indoor games such as carrom, table tennis and chess etc.
Average tariff: INR 5500/night
Website
Suggested Read: 10 Serene Beaches in Alibaug That Call For An Enchanting Vacay
9. Jenjon Holiday Homes- For an ultimate holiday in nature's lap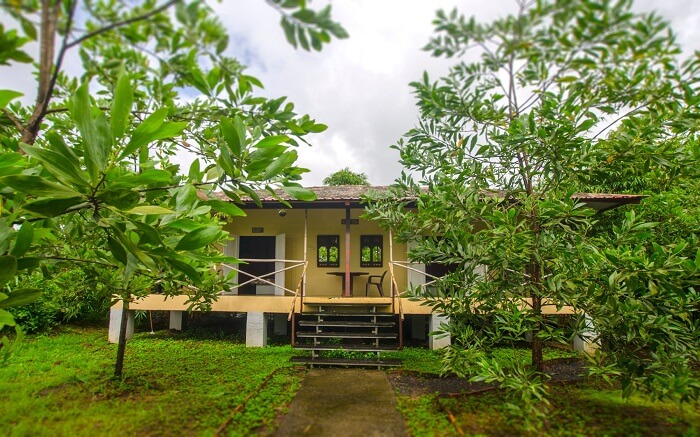 Location:
Surrounded by incredible tranquillity of Phansad Bird Sanctuary, JenJon Holiday Homes is an absolute delight for travellers seeking quietude and peace. It offers ample facilities to guests, including guided tours, camp fire, farming with locals, and barbeque parties. This is one of the few cottages in Alibaug that has a designated swimming pool for kids as well.
Facilities: Pet-friendly, multi-lingual staff, and driver accommodations
Average Tariff: 2923-8640/night
Website
10. Tejaswee Cottage- Ideal for honeymoon couples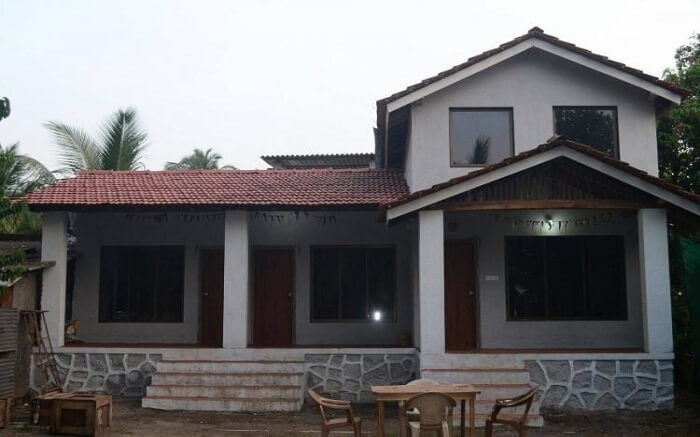 Location: Alibag-Revadanda Rd, Kurul, Alibaug
One of the most secluded cottages in Alibaug, Tejaswee Cottage guarantees an intimate and cozy holiday for all, particularly newlyweds. The vintage styled cottages, personalised service, and home cooked veg and non-veg food are sufficient to make guests feel at home.
Facilities: Pick-up and drop from Mandwa Jetty
FB Page
Not sure which property to book? Choose from our weekend getaway packages and let us take care of all your travel needs while you enjoy Alibaug's stunning beaches and forts.
Further Read: 10 Best Resorts Near Mumbai For A Quick Relaxing Getaway
Comments
comments