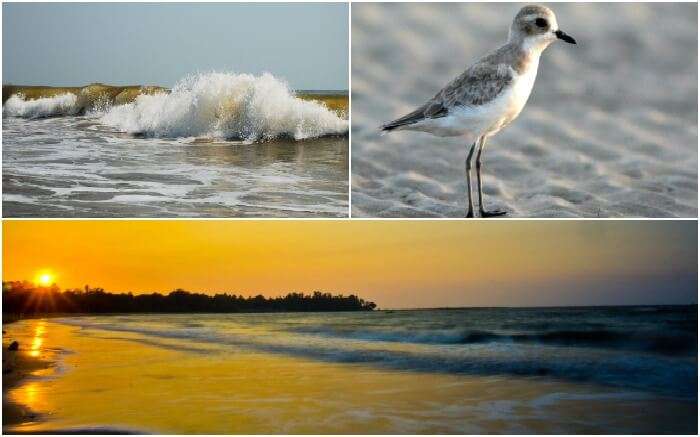 Mumbaikars! Are you up for a beach vacation this weekend? Because the best beaches in Alibaug are waiting to amaze you with their beauty and serenity. Whether it's witnessing a scenic sunset at Kihim Beach, taking a romantic walk on Mandwa Beach, or trying interesting water sports at Nagaon Beach, there's something for every type of vacationer here. Alibaug not only has some gorgeous beaches, but also ancient caves, temples, and forts that equally attract tourists. But for the people  who are looking for a tropical vacation, there is nothing better than taking some time off to explore these surreal beaches of this city in Maharashtra. 
14 Best Beaches In Alibaug
Here are some of the best beaches in Alibaug which can turn out to be a great attraction to explore when in Maharashtra. 
Alibaug Beach
Nagaon Beach
Mandwa Beach
Kasim Beach
Kihim Beach
Akshi Beach
Rewas Beach
Varsoli Beach
Kashid Beach
Murud Beach
Korlai Beach
Saswane Beach
Revdanda Beach
Awas Beach
1. Alibaug Beach – In The Lap A Vast Ocean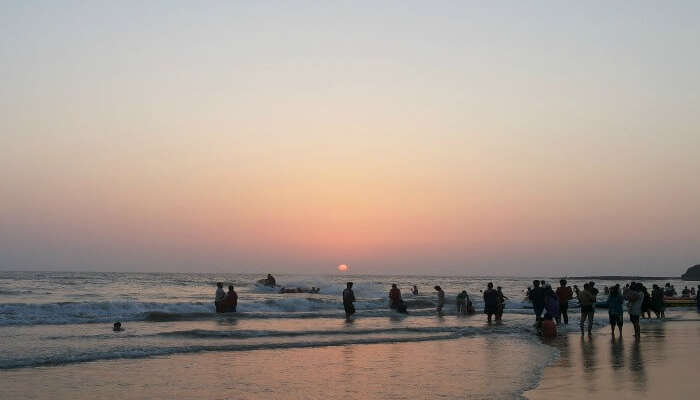 Among the best beaches in India, Alibaug Beach is lined with buzzing beach shacks and has a long coastline that makes Mumbaikar spend their weekend here. Featuring sprawling shores of black sand, it is ideal for a leisure stroll, enjoying most photogenic sunset, boat ride to the fort located mid-sea, and relishing sumptuous seafood.
Major attractions: Kulaba Fort and Ganapati Temple
Must Read: 14 Things To Do In Alibaug: Engage In Activities That Bring Irrefutable Impact
2. Nagaon Beach – To Indulge In Exciting Water Sports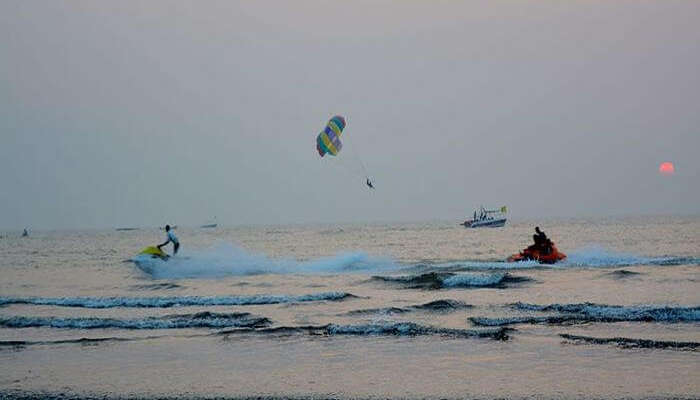 Like water sports, Nagaon beach has many reasons for being one of the most favorite weekend destinations of Mumbaikars and Puneits. It's the most famous beach in Alibaug for family holidays. There are charming beach side cottages, expansive sandy shores, and its proximity to the popular Kashid Beach also make it a perfect weekend destination for beach lovers.
Major attractions: Parasailing, swimming, boating, and jet skiing
Suggested Read: Top 10 Summer Festivals In India You Shouldn't Miss In 2021
3. Mandwa Beach – Of Scenic Beaches And Sun-Kissed Shores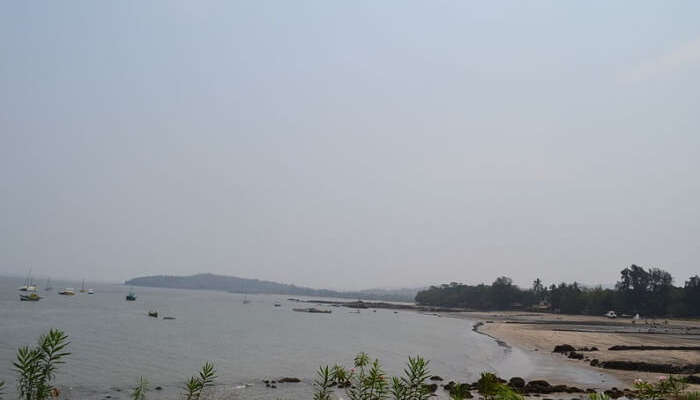 Mandwa is one of the best beaches in Alibaug. It is charming and scenic. Accessed by ferry from Gateway of India, Mumbai, the Mandwa Beach with quaint shore lines, best of climate, and enthralling water activities will never leave anyone dull and bored.
Major attractions: Buddhist caves and church at Chaul-located near the beach
4. Kasim Beach – Idyllic Choice For Solo Travellers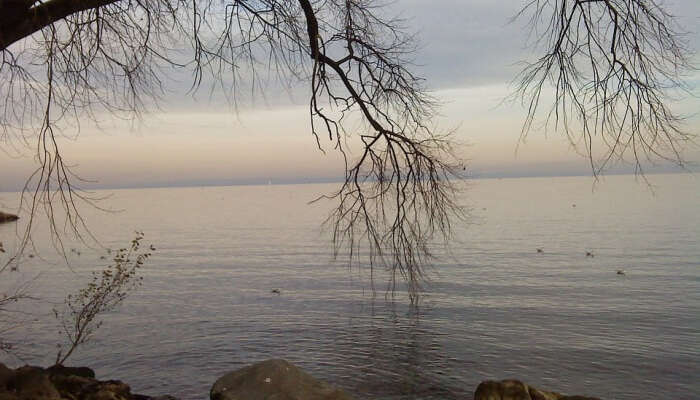 About 30 km away from main Alibaug town, Kashid is a beach town on the gorgeous shores of the Arabian Sea. For those seeking solitude and solemn delight, Kasim Beach is the ideal pick. The prevailing tranquility makes it a perfect place to chill, unwind, and rejuvenate amidst nature.
Major attractions: Enjoy the serenity and scenic beauty and sunbathing
Suggested Read: Top 20 Weekend Getaways From Mumbai
5. Kihim Beach – A Perfect Beach Nirvana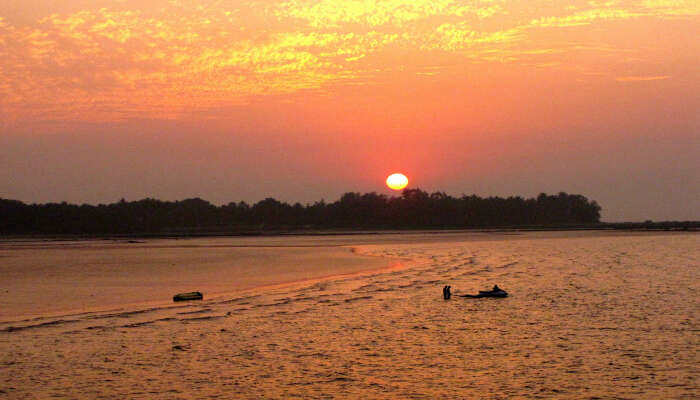 One of the most exotic and good beaches in Alibaug, Kihim is a traveler's delight. Kihim is also one of the most popular beaches in Alibaug where one can enjoy water sports. Surrounded by dense forests, this beach is known for rocky outcrops, peaceful environment, unique looking sea shells, and spotting rare butterfly and bird species. This beach is also known to be one of the best beach in Alibaug for water sports. 
Major attractions: Trip to Kihim Pond, Kanakeshwar Temple and Karmarkar Museum
Suggested Read: The Ultimate List of Adventure Holidays In India For Summer 2021
6. Akshi Beach – Spot Seagulls Flying Here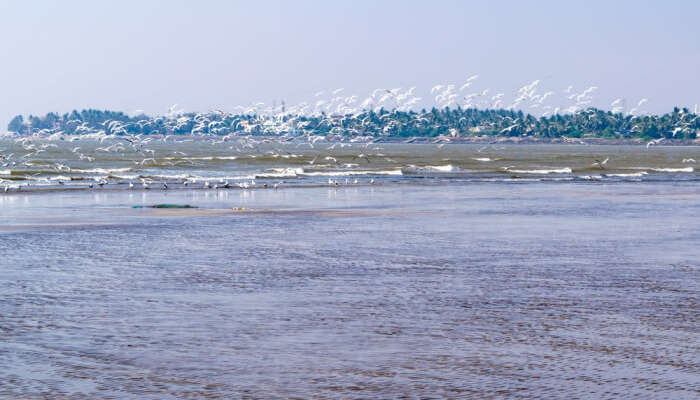 One of the best beaches near Pune, Akshi Beach is an ideal destination for those in need of serenity and scenic beauty on their weekend. Snuggled between Nagaon and Alibaug beach, this is surely among the best beaches in Alibaug, lined with plush green casurina plantations and quaint homestays. One can spot seagulls here flying over the sea.
Major attractions: Excursion to fishing hamlets and bird watching
7. Rewas Beach – For A Decent Holiday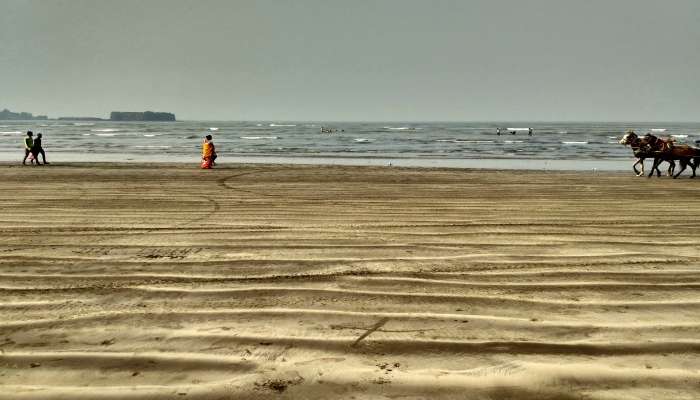 Rewas Beach boasts of stunning views and placid surroundings. Located near the Rewas Jetty, the beach is accessible from Mumbai by regular boat services. With some decent Alibaug hotels near beach, Rewas is ideal for day picnics and weekend retreats.
Major attractions: From the Rewas jetty, enjoy stunning view of Uran beach right in the middle of the water
Suggested Read: 15 Places To Visit In India In April 2021: Beat The Heat This Summer Like A Pro!
8. Varsoli Beach – A Real Natural Gem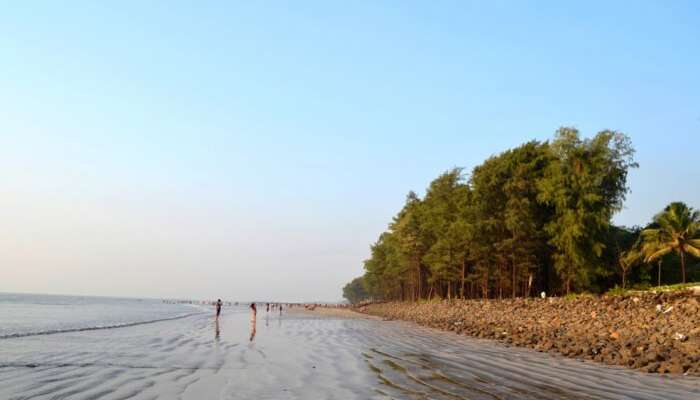 Varsoli Beach, the cleanest beach in Alibaug has many beach resorts and cottages for people to relax and rejuvenate. Located roughly 3 kms from Alibaug bus depot, this white sand beach is one of the base stations for Indian Naval Forces and famed for mouth-watering Konkani coastal dishes.
Major attractions: Parasailing and water jets
Suggested Read: 13 Hill Stations Near Mumbai To Soothe Your Senses
Some Serene beaches Near Alibaug
9. Kashid Beach – For A Fun-Loaded Beach Holiday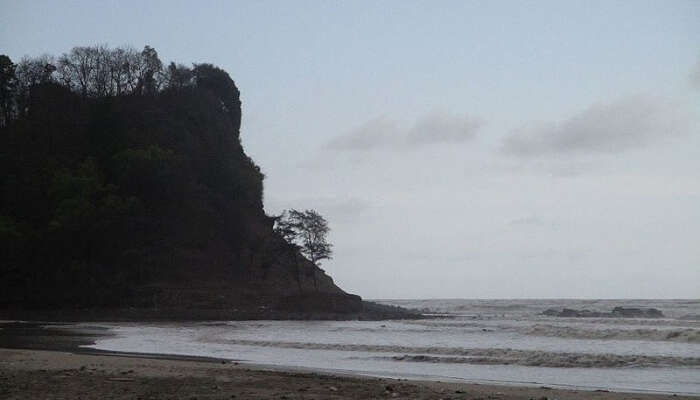 Looking for the best places to visit in Maharashtra in summer? Among the various coolest places that you can visit in Maharashtra, Kashid beach Alibaug boasts of crystal blue waters, pristine shores, and sparkling white sand. With the backdrop of luxuriant green casuarina plantations and verdant hillocks, one can either indulge in beach sports or relish the stunning vista at this private beach in Alibaug. 
Major attractions: Water scooter rides, beach camping and banana boat rides.
10. Murud Beach – With The Stunning Backdrop Of The Fort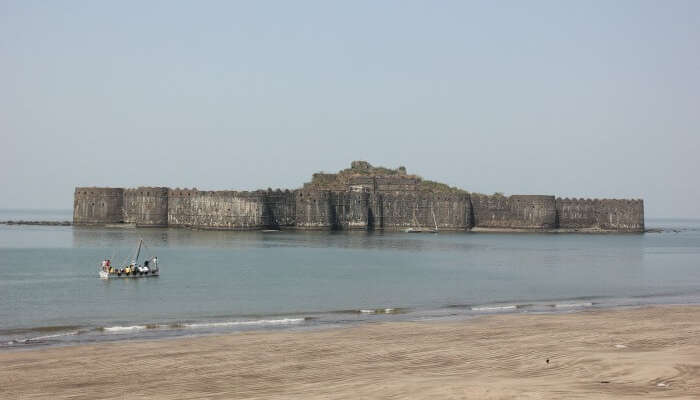 Murud is amongst the unspoilt, least crowded, and charming beaches in Alibaug. Preferred for sunbathing, surfing, swimming and relaxing under the casurina trees, Murud Beach is located by the coast of Rajapuri. It is frequently visited by travelers seeking peace away from the hustle bustle of Mumbai and Pune. One can enjoy boating here or chill at numerous Alibaug hotels near the beach with their loved ones.
Major attractions: Ferry ride up to Murud Janjira Fort and parasailing
Reviews
11. Korlai Beach – Explore The Portuguese Architecture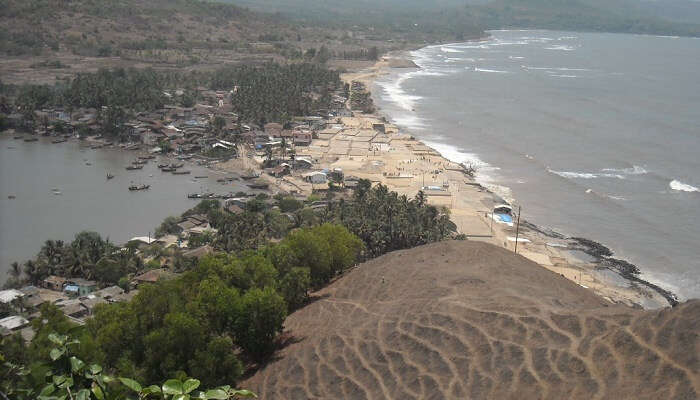 Take a relaxing break from all the hustle-bustle and sit here looking at the peaceful shoreline of Korlai Beach. This beautiful and calm beach is stretched across the white and dark sands. The Korlai beach is settled alongside the town Korlai, where the original natives are Creole Potuguese-speaking Indians. There is a bridge connected by the bridge which leads to the Korlai fort which is settled inside the Ocean. This fort was built around 1521 by the Portuguese where 'no entry without a battle' has been engraved at the main entrance.
Major Attractions: Korlai Fort
12. Saswane Beach – Watch The Fisherman Fishing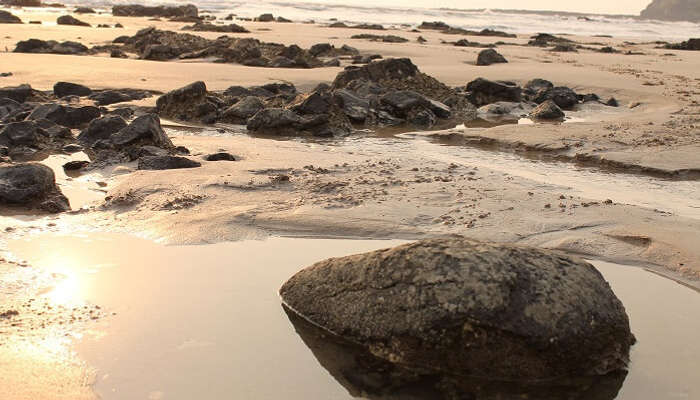 Saswane Beach is not much of a hyped beach in Alibaug, but still it is considered a hidden gem. This lies on the continuing coastline of Awas and Alibaug. Adjoined by the beach which is quite residential with a less number of bungalows which are designed facing the seaside. The Saswane town is home to many fishermen and farmers which will surely leave you in a sense of calmness and solitude. This beach is located in the vicinity of the Mandwa Jetty which is quite popular weekend getaway. Unlike other beaches in Alibaug, this beach is safe to experience sports or activities like swimming for kids.
Major Attractions: Mandwa Jetty, Water activities like swimming
13. Revdanda Beach – Enjoy The Beauty Of Being Aloofed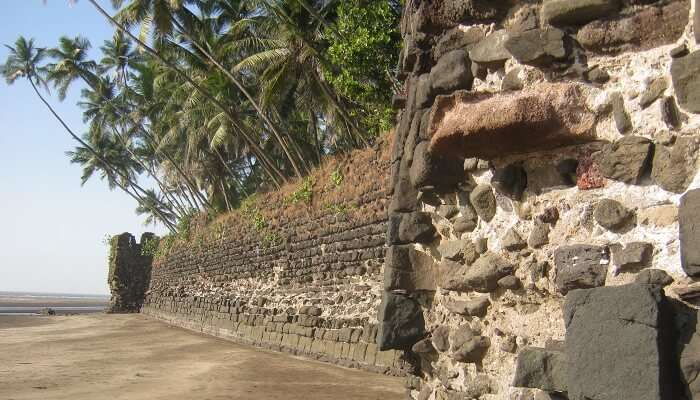 For the people who are looking for a reason to explore the true nature of the Alibaug coasts, the Revdanda is one of the unexplored beaches in Alibaug which is known for the surreal Revdanda Fort. Located off the beach, this beach can be visited easily. Alongside that the fortress holds quire a great importance in the pages of the past. The people visiting this place can still find ruins of the chapel and other remainings which tells a story.
Major Attractions: Revdanda fort, Kashid Beach
14. Awas Beach – Sit Back And Enjoy The Serenity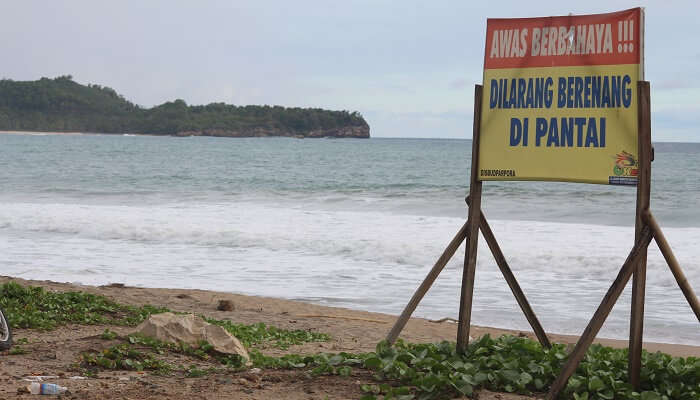 Enjoy the quiet side of Alibaug by visiting the Awas beach which will definitely let you forget about all the problems for sometime. The dramatic waves of the beach and the promising charm of the beach is sure to make you fall in love. Adding to that the soft noise of the waves and the pristine blue water bed is just a treat to the eyes. There are palm groves and the soothing vibes which creates a beautiful backdrop which is worth admiring.
Major Attractions: Awas Village
Further Read: 15 Most Affordable Yet Amazing Beaches of South-East Asia
Are you interested in exploring some other destinations near Mumbai? You can find your perfect weekend getaway from Mumbai for a memorable vacation with Travel Triangle and also miss out the chance to explore the best beaches in Alibaug. 
FAQs About The Beaches In Alibaug Beaches
Q. What are the things to do in Alibaug for a 1 day trip?
A. One can take leisurely strolls on the beaches, enjoy sunset views, explore various forts and museums, relish sumptuous coastal dishes, and indulge in exciting water sports like parasailing, kayaking, surfing and bumper rides.
Q. Which is the best beach in Alibaug?
A. There are many beautiful beaches in Alibaug, including Alibaug Beach, Mandwa Beach and Murud Janjira Beach, Kasim Beach etc.
Q. What is the ideal way to spend a weekend at Kashid Beach?
A. One can stay in tents on the beach, take stroll on the beach, and enjoy water sports, particularly, hot air balloon rides.
Q. What fun activities are there at Kashid Beach in Alibaug?
A. Hot air balloon rides, parasailing, water scooter rides, and banana boat rides.
Q. Which is the cleanest beach in Alibaug?
A. Varsoli is the cleanest beach in Alibaug which is located 3kms away from the city and known for its beautiful resorts and cottages.
Q. What is famous in Alibaug?
A. Alibaug is known for places like the Murud Janjira Fort, Alibaug Beach, Mandwa Beach, Murud Beach and Kolaba Fort.
Q. Which beach is famous in Alibaug?
A. The Nagaon beach is famous in Alibaug and it is known for uncluttered coastline and clean shores.
Q. Which beach in Alibaug has water sports?
A. Mandwa beach is famous for a long list of water sports like parasailing, jet-skiing, banana boat ride and sea kayaking.
People Also Read
Beaches In India Beaches In Kochi Beaches In Odisha
Comments
comments