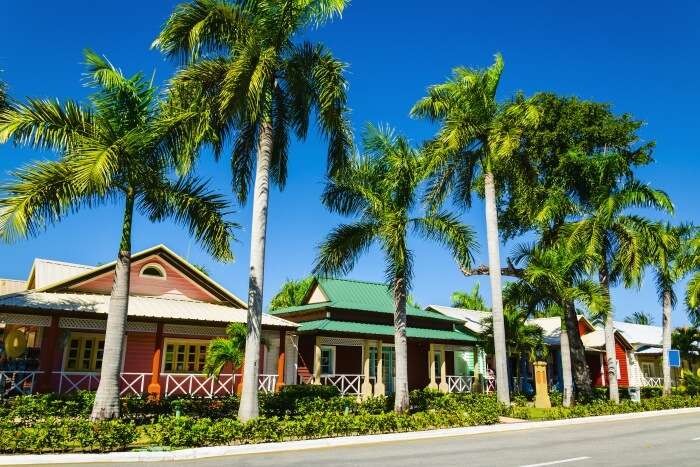 Composed of more than 700 islands and many coral reefs and rocky cays, the Bahamas are situated in the sparkling Atlantic Ocean with warm weather all year round. Book holiday cottages in the Bahamas and you can savour long hours on the white sandy coast, dip in the blue waters, or sit under the palm tree. However, it is worth recruiting a boat or traipsing on an island, visiting unpopulated reefs, and diving for exotic fish. Discover tiny villages with flamboyant markets and visit Nassau with museums and conventional eateries to learn about the Bahamian culture.
12 Best Cottages In Bahamas
The Bahamas have sunny weather almost all year round and the most potent time to book holiday cottages in the Bahamas is mid-December to mid-April when winter retreat becomes excellent and moisture is low. The island is usually much quieter outside of these months and the monsoon season between May and October generally means only short showers. The hurricane season officially runs from June to November, but the Bahamas are usually not as severely affected as the rest of the Caribbean.
However, selecting the best cottages in Bahamas can be a task. Therefore, we have enlisted some cottages to help you select one without much hassle.
1. Linton's Beach Cottages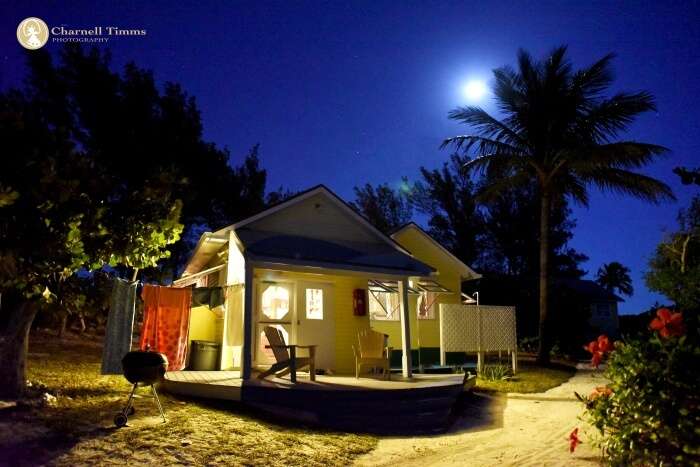 Escape to Linton's Beach & Harbor Cottages, a 22-acre private hideaway situated on Green Turtle Cay Island, just in the east of Great Abaco mainland in the northern Bahamas. Green Turtle Cay is the fantasy of a water lover.
You can enjoy in the fascinating coral gardens and witness the alluring underwater life with boaters, divers and fishers! A great time is assured in the Linton's cottages in Bahamas.
Location: South Loyalist Road, Green Turtle Cay
Contact: (772) 538-4680
Cost: 360 dollars per cottage (4 people)
Google rating: 5.0/5
Must Read: 10 Best Restaurants In Bahamas To Taste The Exquisite Island Cuisines Of The Nation!
2. Staniel Cay Cottages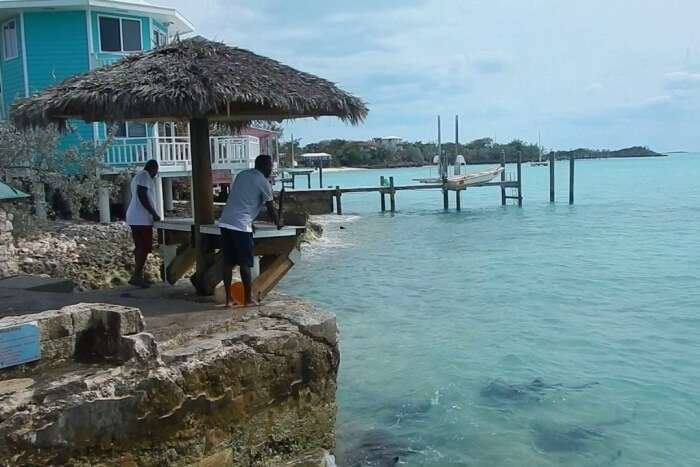 These cottages are situated in the core of Staniel Cay about 400 meters south of the Staniel Cay Yacht Club and are equipped with satellite TV, DVD, Wi - Fi, refrigerator, private bathroom, pub docking, air conditioning, and private porch.
If you rent one of the two fully equipped bedrooms or one with a kitchenette, you will relish your sojourn. All solitary cottages have a queen-size divan and a pull-out duvet, a secluded lavatory with a shower. The kitchenette is outfitted with a miniature refrigerator, a microwave, a toaster, a sink, a coffee maker, and dishes.
Location: Staniel Cay, Bahamas
Contact: 1-242-355-2043
Cost: 160 dollars per cottage/260 for a two-bedroom cottage
Google rating: 4.0/5
3. Flip Flops On The Beach

Flip Flops On The Beach provides cozy cottages with one and two bedrooms and the privacy that only a small intimate property can supply – right on the most beautiful white sandy beach in the Bahamas.
Come to the Great Guana Cay in the Bahamas Abaco Islands and acquire a taste for life in a gentler way.
Location: Great Guana Cay, Bahamas
Contact: 242-365-5215
Cost: 300 dollars per cottage/400 for a two-bedroom cottage
Google rating: 4.5/5
Suggested Read: 10 Best Bahamas Nightlife Experiences That You Must Not Miss Out On
4. Sea Level Cottages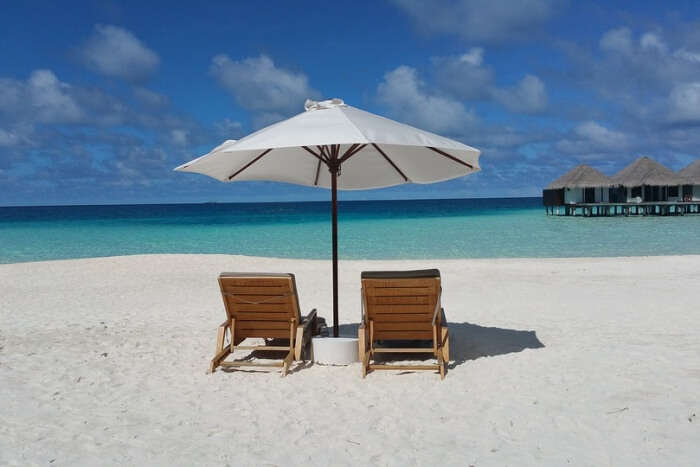 Sea Level Cottages deliver an island style vacation experience in the Bahamas of Abaco. The cottages submerge you in the lifestyle and the flippant charm of the island that has made Abaco Bahamas popular.
The beach location and private boat dock make Sea Level an amazing home base for your holiday in Abaco, whether it's just a seaside day or a sailing adventure. The staff will guide you in the correct direction or help you organize anything from a regional fishing or diving charter to a pleasurable massage!
Location: 127 Turtle Beach Road, Lubbers Quarters
Contact: 242-366-3121
Cost: 300 dollars per cottage/400 for a two-bedroom cottage
Google rating: 4.0/5
5. Minns Cottages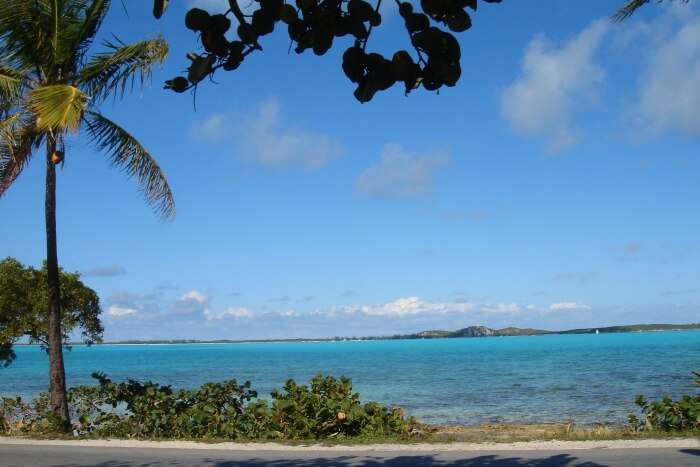 The cottages were initially constructed as a compound by a family. In the 1980s, they started to rent the first guest cottage. In 2000, they began to rent all of them apart from the one that is the present residence of one of the brothers.
They were designed as small lodgings for family reunions and visits. So, you'll feel like you're returning home when you come and stay at the Minns Cottages.
Location: Queens Highway, Great Exuma
Contact: 242-554-2439
Cost: 300 dollars per cottage/400 for a two-bedroom cottage
Google rating: 3.5/5
Suggested Read: Shopping In Bahamas: 9 Best Places To Satiate Those Shopaholic Cravings In You!
6. Exuma Vacation Cottages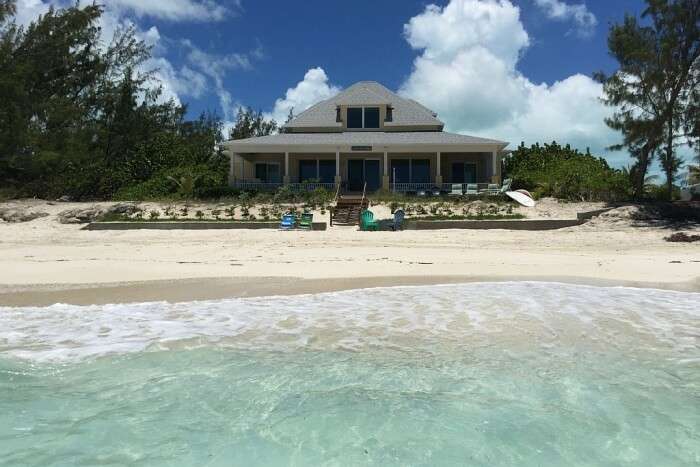 Valerie will be your host at Exuma Vacation Cottages. Originally from England, she has been living in Exuma since the 1920s. For a number of years, she has owned and run the cottages in Hartswell Exuma.
You get to have a Bahamian experience as you stay at Exuma Vacation Cottages, which is even the host's home. There are three dogs that will meet you at the premises, they will also embrace you warmly.
The estate is off the Queens Highway, the principal road that runs from East to West Island, in a calm locale surrounded by landscaped gardens and a congenial pool.
Location: Hartswell, Great Exuma
Contact: +45 50 32 52 57
Cost: 162 dollars per cottage nightly
Google rating: 5.0/5
---
Planning your holiday but confused about where to go? These travel stories help you find your best trip ever!
Real travel stories. Real stays. Handy tips to help you make the right choice.
---
7. Cottage Cut Villas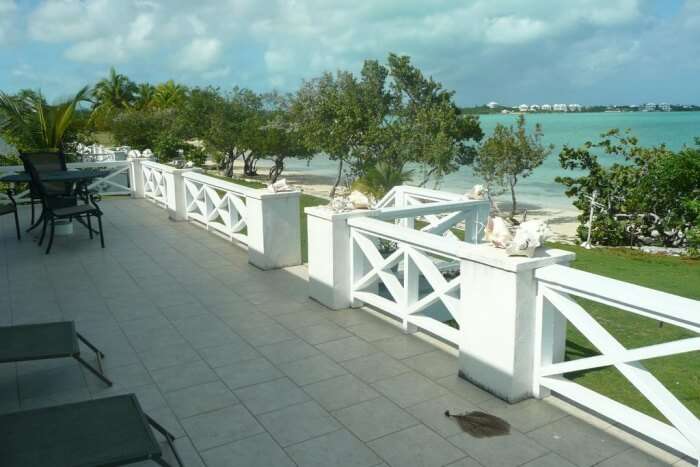 Cottage Cut Villas is located just 400m from George Town and provides a private seaside region. Free WiFi and free private parking are supplied in this self-catering property. Each Cottage Cut Villas house has a courtyard and a complete kitchenette with a dishwasher, in addition to the sea view.
There is a suite bathroom with a bath or shower and a hairdryer. There is a BBQ and a communal lounge in the Cottage Cut Villas. There are skiing, fishing and windsurfing activities in the surrounding area. Cottage Cut Villas features a spacious marina and a big fish tank with groupers, lobsters, and conches.
Location: George Town, Great Exuma
Cost: 150 dollars per cottage nightly
Google rating: 5.0/5
Suggested Read: 10 Things To Do In Bahamas For Tasting Thrill And Soaking In Bliss Like Never Before!
8. Carla's Cottage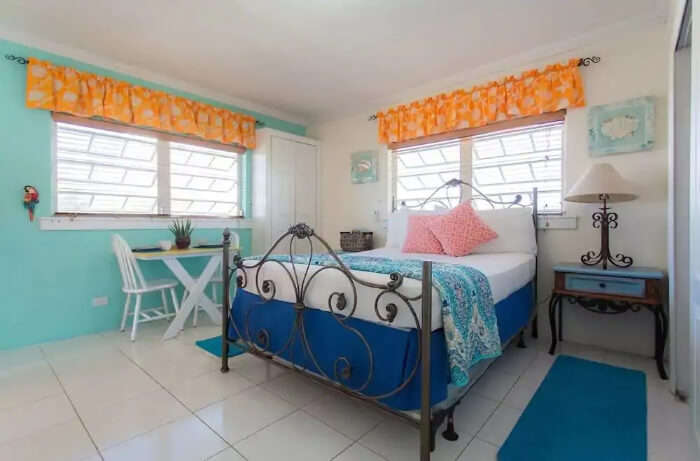 Carla's Cottage is situated in the suburb of the middle class. Populated by indigenous fruit trees and garden, it is a two-storey building. It's about a 10-minute drive from Atlantis, Montague Beach and the closest shopping centre and supermarket.
They give tasty milkshakes and home-made breakfast at a surcharge. Tours on the island, car rental and laundry services are also obtainable at an extra price.
Location: 21 Armbri Close off Springfield Road (now called Frank Edgecombe Road), Nassau, New Providence Island
Cost: 100 dollars per cottage nightly
Google rating: 4.5/5
9. Mt. Pleasant Lodges and Cottages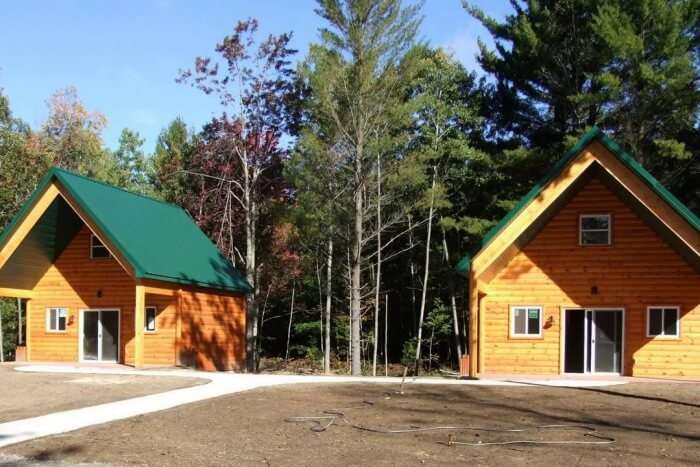 Mt. Pleasant is a family-owned and maintained lodge founded in 2001. This property is said to be with the family of Farrington since 100 years. The estate is at the end of a one-mile driveway.
It's a quiet and isolated backdrop with four cottages and a main dining house. The location is on the white sand with a lot of trees that create shade for a lounger or a seaside chair. Six kilometres of unpopulated shoreline from the lodge offer strolls on isolated beaches.
Location: General Delivery, Andros
Contact: (242) 368-5171
Cost: 150 dollars per cottage nightly
Google rating: 5.0/5
Suggested Read: 9 Affordably Priced Hotels In Bahamas For A Relaxing Vacation
10. Coral Cove Beach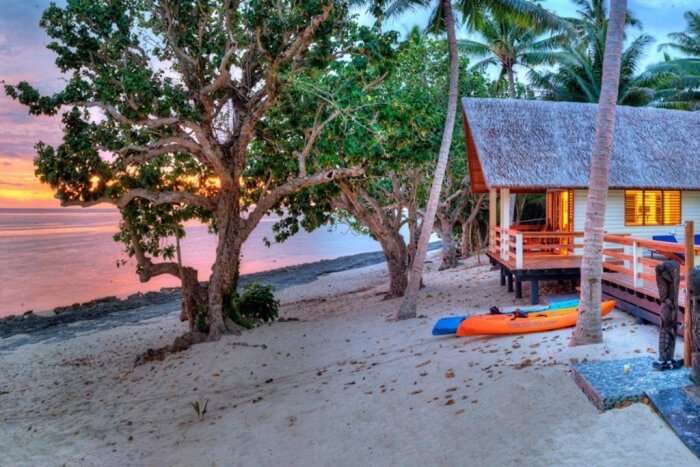 Coral Cove Beach is just 50 feet from the seaside. 4 passenger gas, golf cart,2 kayaks, snorkelling gear, outdoor grill,2 bicycles, fishing rods,5-gal water cooler, 1 paddle board, ice maker, WIFI, cable TV, free magic jack to the US and Canada are all free. Boating for guests is also available.
Location: Spanish Wells, Eleuthera, Out Islands, Bahamas
Cost: 304 dollars per cottage nightly
Google rating: 5.0/5
11. On the Rocks

This cottage is a cool, very well-outfitted house. You can stroll, run and paddle safely along the east shore, while those who are not so invigorated can read and lie in the bright sun and unwind on the large deck.
A perfect paradise for artists and writers who feel like a workplace change! Those wanting to watch birds can try to look for the parrots of Abaco in the countryside.
The view from the deck of sunrise and sunset is sensational and the continual operation of the boats by day or sitting under the stars at night implies that there is often something you can imagine.
Location: Marsh Harbour, Great Abaco Island, Abaco Islands, Out Islands, Bahamas
Cost: 301 dollars per cottage nightly
Google rating: 4.0/5
Suggested Read: 10 Best Airports In The Bahamas For The Most Comfortable Trip Ever!
12. The Cottage at Palmirage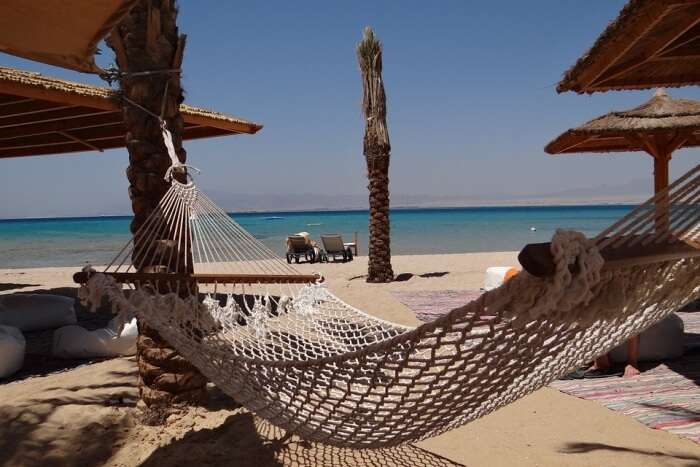 The Cottage at Palmirage is situated in tropical greenery and is a 1 bedroom and 1 bath cottage with a living room, full kitchen, and dining area. A porch with hammock wraps up the cottage, offering you a marvelous room to appreciate both the sun and the cool breeze. This house was designed for respite!
Location: Long Island, Out Islands, Bahamas
Cost: 155 dollars per cottage nightly
Google rating: 4.5/5
Further Read: Top 5 Bahamas Cruise From Miami That Are Worth The Money
Staying at the Bahamas cottages can be much cheaper than staying at a fancy hotel, and even brings you much closer to nature. We hope this list assists you in choosing the best cottage as you plan for your trip to Bahamas with your family.
---