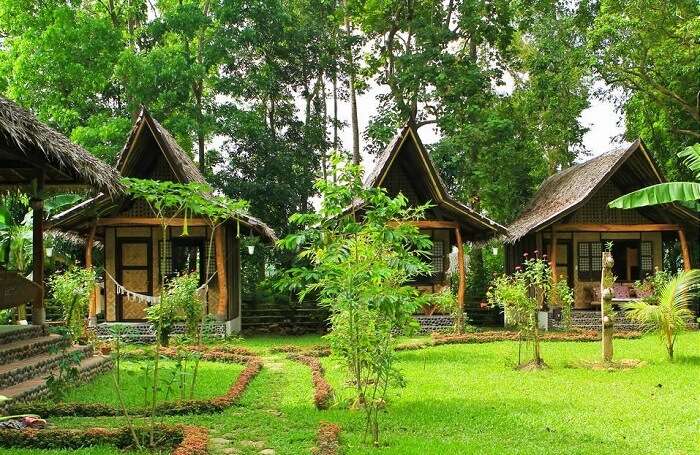 Are you planning a holiday in the Philippines and wondering where to stay other than the usual hotels? Then check out these holiday cottages in Philippines that strike a perfect balance between the comforts of home and the best that the country has to offer. Intricately designed to suit the taste of each traveler, these cottages are a pure delight to stay at. From luxury vacation cottages to more affordable options, there is something for everyone, irrespective of the traveler's budget.
Top 10 Cottages In Philippines
Hence, stay in one of the best cottages in Philippines that are spread across the country and make your vacation, a memorable one.
1. Marquis Sunrise Sunset Residential Cottages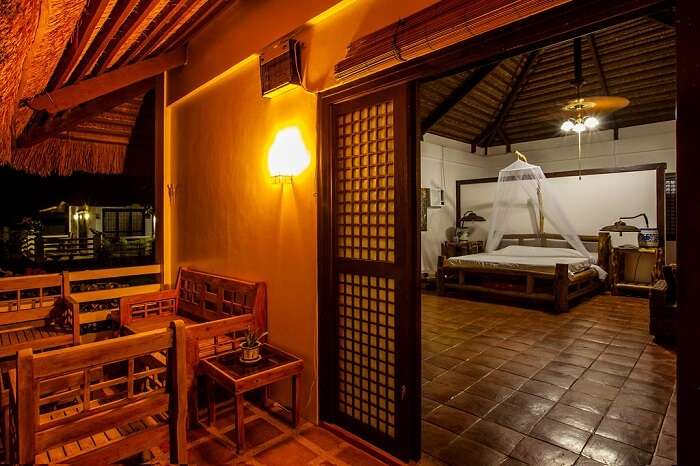 Suggested Read: A Shopaholic's Guide To Shopping in Philippines
When it comes to vacation cottages, there is no place quite like the Marquis Sunrise Sunset Residential Cottages. The eco-cottages are well-designed and comfortably furnished to make sure that you have a pleasant holiday with your loved ones. Made out of bamboo, the cottages have a natural look and feel that adds to their charm. You will love the spectacular views of the surrounding hills from the infinity pool. Serene and quiet, this is the ideal place to stay if you are looking for a tranquil retreat in the Philippines.
Address: Barrio Cambanac, Baclayon 6301
Highlights: Infinity pool, Airport transportation, Free Internet
2. Ausan Beach Front Cottages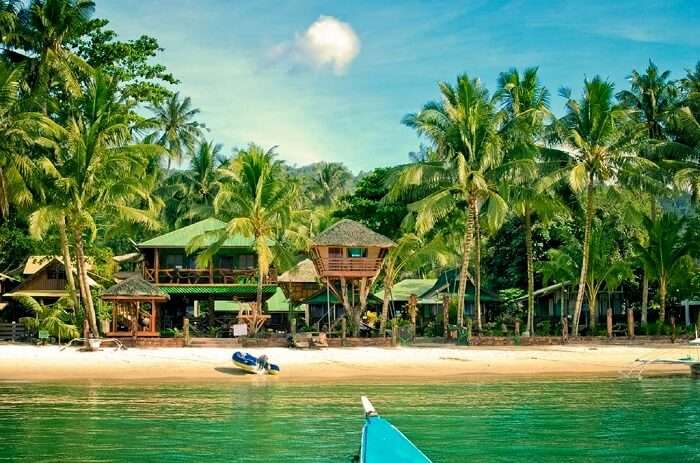 If you are in Palawan Island, you will find the best accommodation at Ausan Beach Front Cottages. The cottages are not only comfortable and well furnished but also equipped with all the amenities you need to give you a home away from home. The friendly, helpful staff provides world-class service and ensures that all your needs are taken care of. You can go island hopping by making arrangements for a boat and also enjoy a variety of fun and exciting recreational activities. Ausan Beach Front Cottages are also one of the most affordable cottages in Philippines, making them even more appealing than other options.
Address: Port Barton, San Vicente, Palawan Island 5309
Highlights: Treehouses, restaurant, and a bar
3. Tagaytay Summer House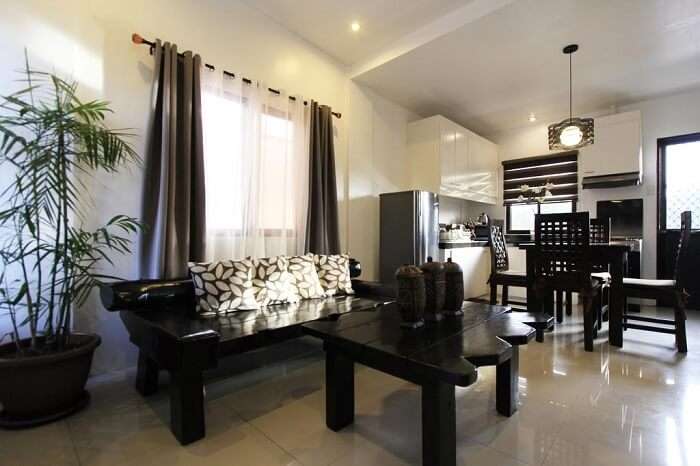 Suggested Read: Labassin Waterfall Restaurant In Philippines Is The Next Hot Place To Try Filipino Cuisine
To have an unforgettable experience in beautiful Tagaytay, you should pick the best lodging you can find, and Tagaytay Summer House it it. It is one of the most stunning cottages in Philippines that comes with two-bedroom property, a fully-equipped kitchen, private parking, outdoor barbeque grill, and a lush garden. Located 6 kms from the Picnic Grove, Tagaytay Summer House is set conveniently close to the many attractions in this famous holiday town. If you are in Tagaytay, choose this cottage to make sure that you have a memorable stay.
Address: 15 Nacilla Street, Tagaytay Country Homes 1, Tagaytay, 4120 Cavite
4. Annie's Rest Haus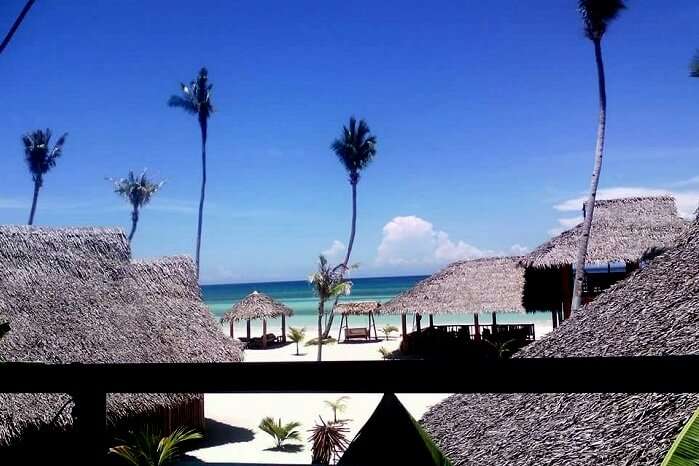 Holidaying in Bantayan Island? Gear up to have the most amazing time at the Annie's Rest Haus set in the heart of the island. The property is just a few minutes away from the beach and located just behind Amihan Kitesurfing Resort. The rooms are spacious and comfortable while the kitchen is well equipped enough to make a home-cooked meal any time. Also, the terrace offers amazing views of the beautiful environs.
Address: F. Roska Street, Talisay, 6047, Bantayan Island
5. Angel's Dalaroy Beach Resort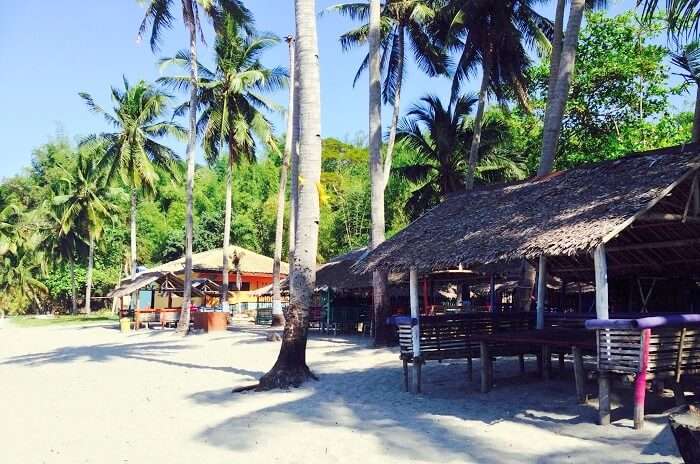 Suggested Read: Top 10 National Parks In The Philippines For Adding A Little Adventure To Your Trip!
If you are looking for Philippines cottages that are simple yet provide all the comforts you need for an enjoyable vacation, you should choose Angel's Dalaroy Beach Resort. If you are in Luzon, this is the perfect place to stay wherein one can bring their own drinks, and chill on the beach. What is great about Angel's Dalaroy Resort is that it allows visitors to bring their pets as well. This is the ideal place for anyone looking for a quick getaway from the city.
Address: Barangay Sapang, Ternate, Luzon 4111
---
Planning your holiday but confused about where to go? These travel stories help you find your best trip ever!
Real travel stories. Real stays. Handy tips to help you make the right choice.
---
6. La Maison d'Océane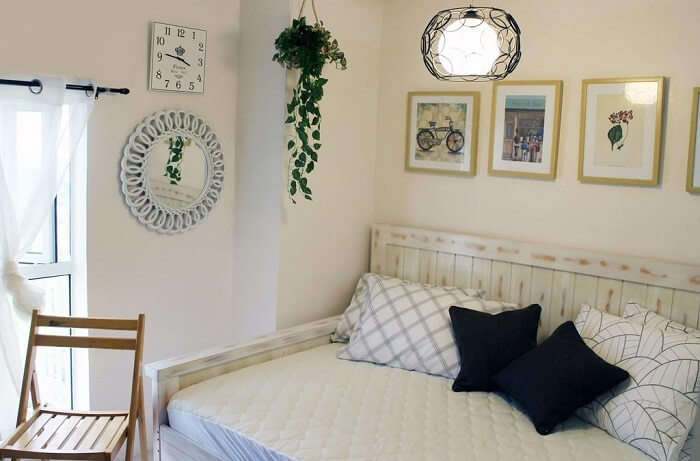 In search of luxury cottages in Philippines? Look no further than the La Maison d'Oceane. Tagaytay is one of the most famous tourist destinations in the country and when you are here, make sure that you have the most luxurious and comfortable accommodation. Located just 10 kms from Taal Lake and 9 kms from Picnic Grove, this cottage comes with a spacious, well-decorated living room, a bath, a balcony that offers spectacular views of the city, and a private parking space.
Address: Prime Residences, Tagaytay – Calamba Road, Cavite, Tagaytay
Suggested Read: Philippines Honeymoon: Come, Raise A Toast To The World's Prettiest Island Country In 2022
7. The Blue Abyss Dive Resort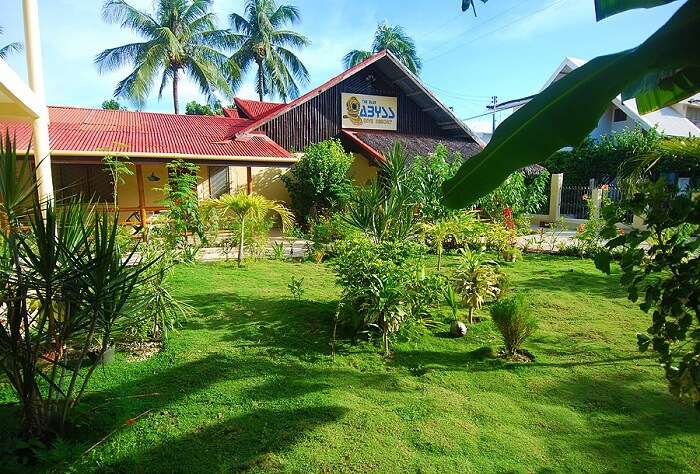 Suggested Read: 18 Exotic Things To Do In Philippines For Your Unconditional Love For Adventure
This is perhaps one of the most famous Philippines cottages. The Blue Abyss Dive Resort is small compared to many other resorts on Cebu Island but its cottages are clean, well furnished, and comfortable. They have all the amenities required for an enjoyable stay. Apart from great service, friendly and efficient staff, the cottages at Blue Abyss Dive Resort offer mesmerizing views of the beach and the surroundings.
Address: Basdiot Panagsama Beach, Moalboal 6032, Cebu Island
8. Fox and The Firefly Cottages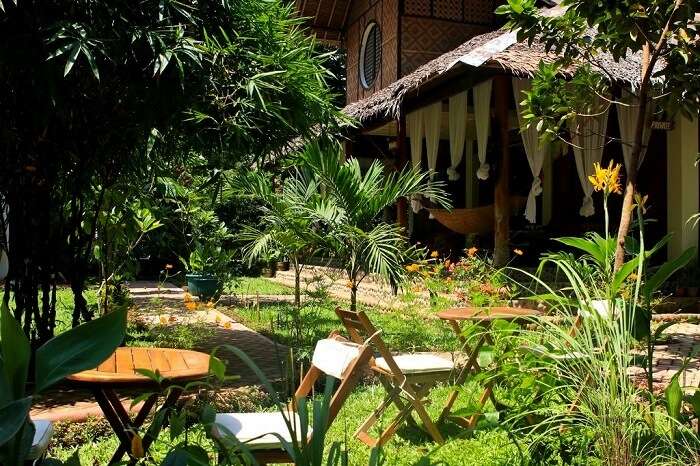 Located just next to the Loboc River in Loboc's forest areas, Fox and The Firefly Cottages offers affordable accommodation with all the comforts you need on an enjoyable holiday. The cottages are clean, simply furnished, comfortable, and feature a spacious patio with bamboo furnishings, and hammocks. Apart from all the modern amenities, this is the perfect place to stay in Loboc to enjoy activities like mountain bike trips, hot air balloon ride, paddle boarding and more as well as for those who seek the best value for money experience in Philippines.
Address: SUP Tours Philippines Paddle Center, Barangay Road, Valladolid, Loboc, 6316 Bohol
9. Casa Felicidad Beach Cottages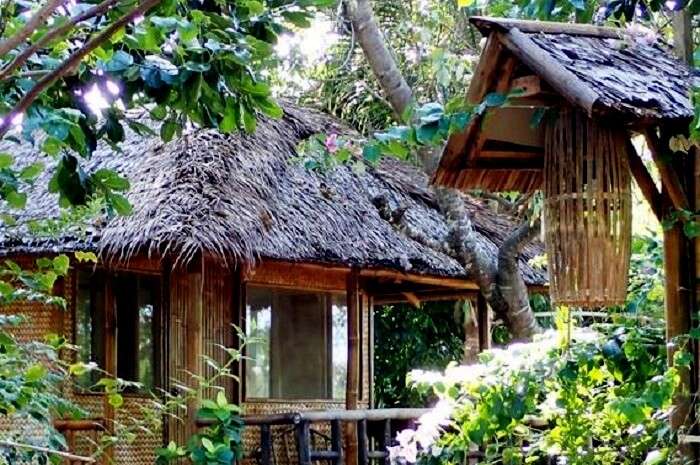 Suggested Read: 12 Fantastic Festivals In Philippines For Each Month of the Year 2022
Witnessed a piece of paradise yet? Then get going to stay at the Casa Felicidad Beach Cottages. It is one of the most beautiful places to stay in Palawan. It is peaceful and quiet, making it a fantastic retreat. The cottages are well designed, comfortable, furnished, and equipped to make sure that you have a great stay. You get amazing views from every part of the resort. Located just a few minutes from the city, this is an ideal place to go when you want to get away and enjoy serenity in a stunning location.
Address: Barangay San Fernando, El Nido, Palawan Island 5313
10. El Nido Viewdeck Cottages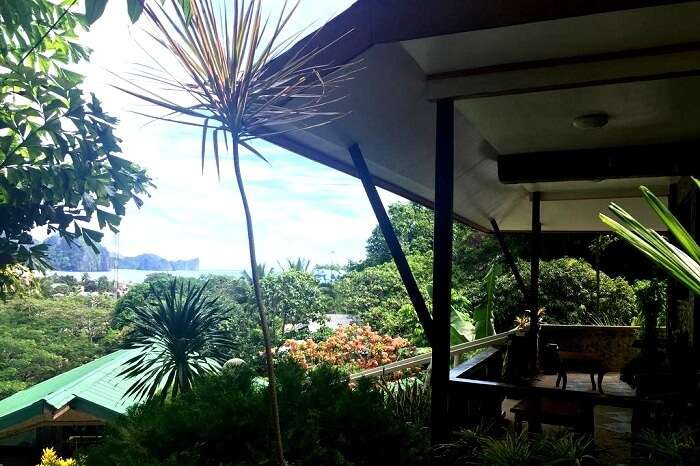 Another wonderful place to stay in Palawan Island, El Nido Viewdeck Cottages is one of the best choices when you are on holiday here. It offers you a peaceful place to get away from the city and enjoy tranquility in the midst of nature's beauty. The cottages are thoughtfully designed and furnished to ensure your comfort. You get lovely views of the ocean and massive rocks from the top. You might have to hike a little to get your cottage, but it is without a doubt totally worth it.
Address: Balinsasayaw Road, Zone 1, Barangay Maligaya, El Nido, Palawan Island 5313
Further Read: Nightlife In Philippines: An After-Dark Abode For Party Lovers
Cannot resist visiting Philippines anymore? Well book one of these best cottages in Philippines, and make your international holiday, an unforgettable experience!
---
Comments
comments