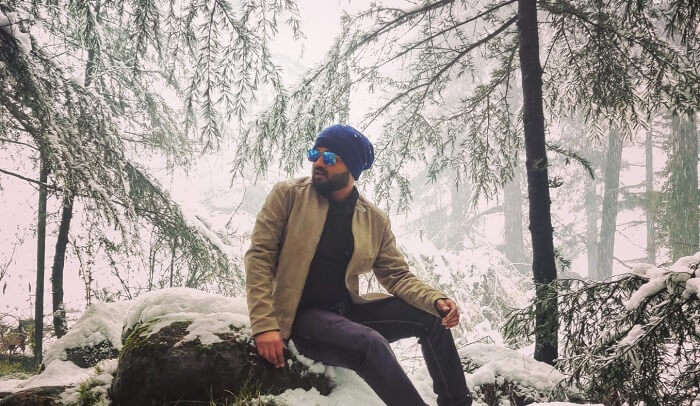 Himachal is not just a destination, it's a mood. One of the sought-after destinations in Himachal has to be Manali. As the snow starts falling, this destination turns into a winter wonderland. Manali is often visited by the thrill-seekers, although, the romance and passion that this town hides are truly unmatchable. Hence, when planning to take a couple trip to Himachal, Manali ought to be the top choice. But what made Nikhil and his partner go for this romantic escape? Let us find out!
I have never really experienced snowfall and this year I thought I would want to change that. After thorough surveys, opinions from my friends, pros and cons, and lots of cups of coffees, Manali turned out to be the final decision. And we were super thrilled we made this choice. The jaw-dropping views, majestic water bodies, and the perfect itinerary by TravelTriangle just made the experience remarkable. The trip to Himachal from Delhi by a direct bus can be a little tiring but definitely worth it.
Weather In Manali In January
My sole reason to take this 3 days trip to Himachal with my partner was to experience the snowfall. I had never witnessed it live and this year I was determined to do so. The weather during the month of January was exactly what I was hoping. It was a fine amalgamation of heavy snowfall and little rainfall. The temperatures during this month were pretty pleasant. By night it would be around 13 degrees Celsius and a chilly wind would encircle the atmosphere. On our last day there, it was a bit sunny so we literally got to experience three different climates in just one stop.
Package Details About Nikhil's Couple Trip To Himachal
Trip Type: Tour Package
Cost: INR 10,400 per person
No. Of People: 2 Adults
Duration: 4 Days
Inclusions: Accommodation, All Meals, Transport, Welcome Drink, Taxes, Fees, Indoor Activities
Exclusions: Permits, Entry Tickets, Any Adventure Activity
Itinerary Summary For Nikhil's Couple Trip To Himachal
Day 1: Overnight journey to Manali from Delhi
Day 2: Sightseeing in Manali, overnight stay in Manali
Day 3: Head to Kullu, Sightseeing, overnight stay in Manali
Day 4: Shopping, Sightseeing, Departure
30 Best Hill Stations In Himachal To Experience Pure Bliss In 2022
Top Experiences That We Visited During Our Couple Trip To Himachal
Apart from witnessing the first snowfall, there were many other memories that we made. All the memories are truly cherishable. While some were famous tourist spots in Himachal, some were a little offbeat. Here are the few experiences that we would like to share with you.
1. Visiting Mall Road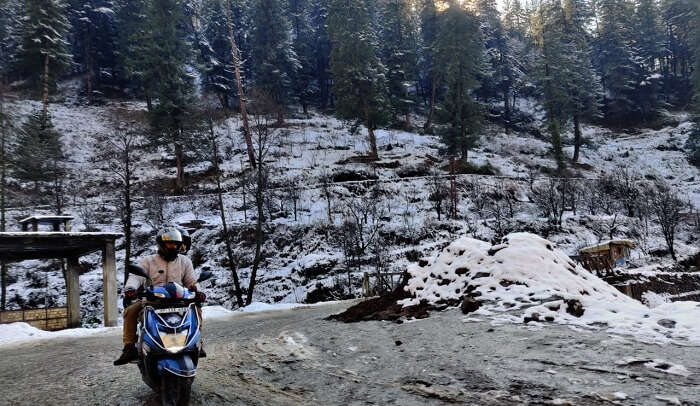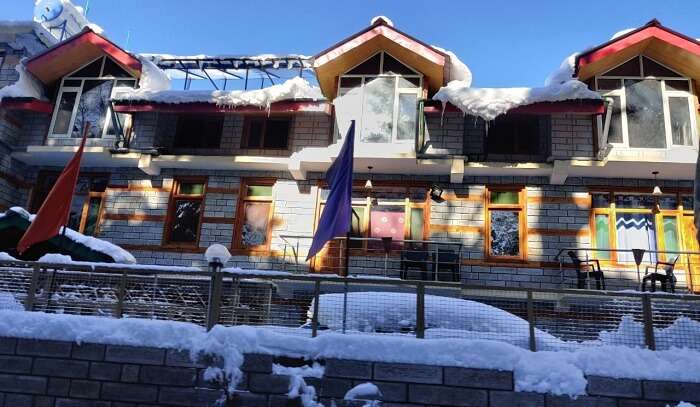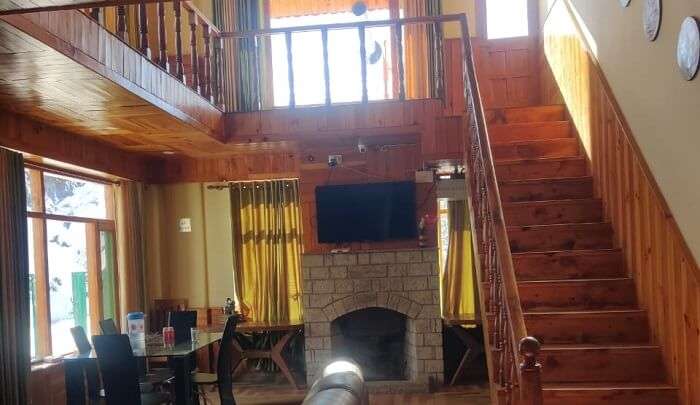 Mall Road is one of the main streets of the entire state. When wondering about what to do in Himachal in 3 days, paying a visit to Mall Road should surely be one of the things on the to-do list. It is sitting in the heart of Manali. Mall Road is famous for its bustling and adventurous street shopping experience. There are hundreds of little and cute cafes, dhabas, and fancy restaurants covering the floors of this street. There is also a monastery and Tibetan-inspired handicrafts, food, and more that can be found here.
2. Sightseeing In Kullu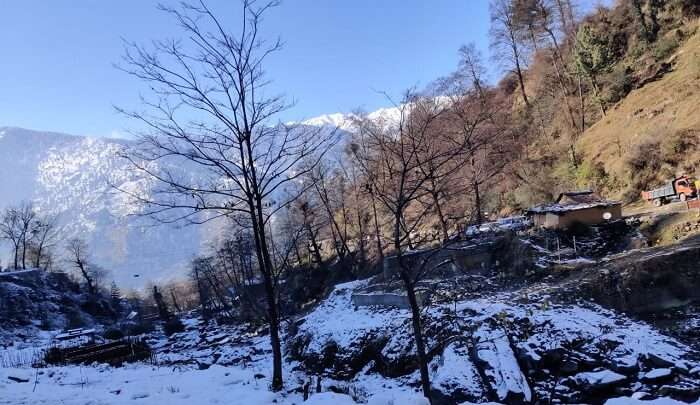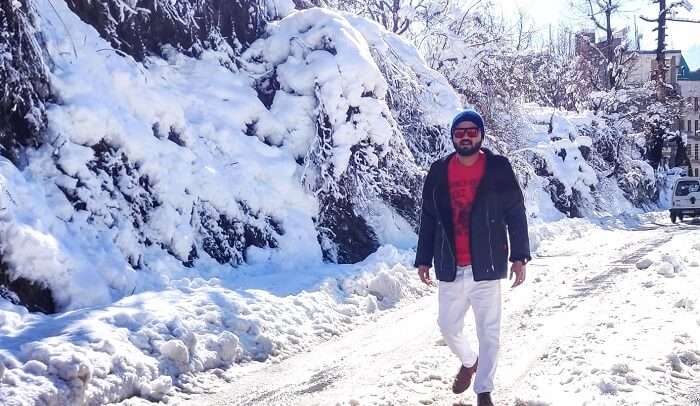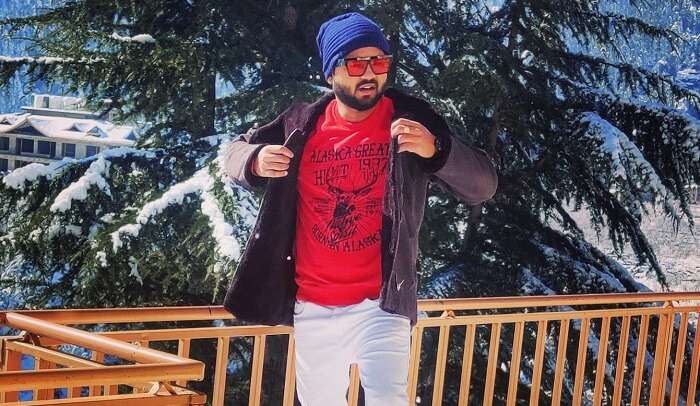 Taking a couple trip to Himachal was as amazing as it can get. On our second day here, we went a little further to take a look at the Kullu Valley. We got to witness some of the most stunning views here. There we pine and deodar trees that covered the floors of this destination that simply took our breaths away. Since the weather was also favorable for us because it was a little sunny, we got to witness the pristine water bodies and the marvelous landscapes. Kullu surely looked right out of a fairytale.
 River Rafting In Himachal Pradesh: Navigate Himalayan Waters On Your Mountain Getaway In 2022
3. Praying At Hadimba Temple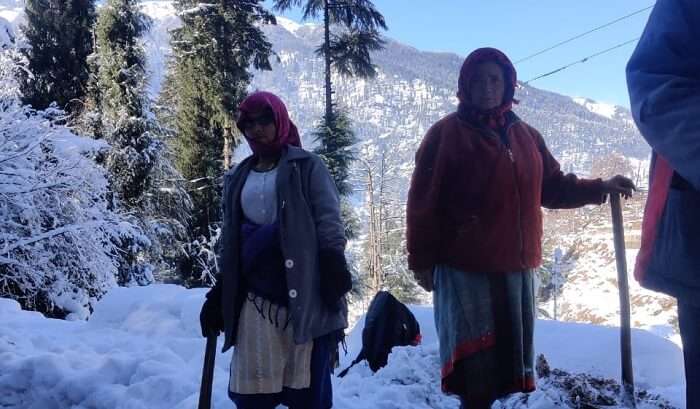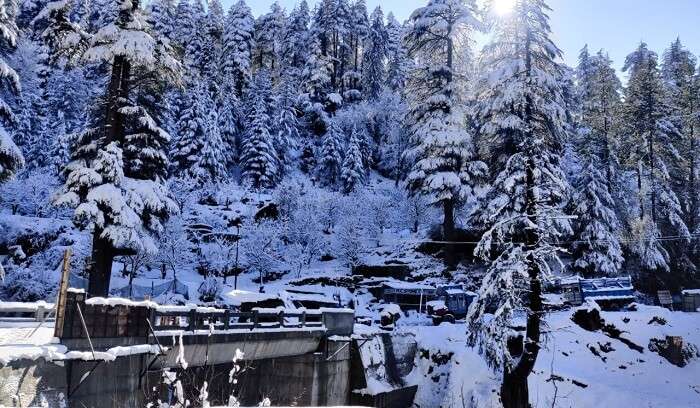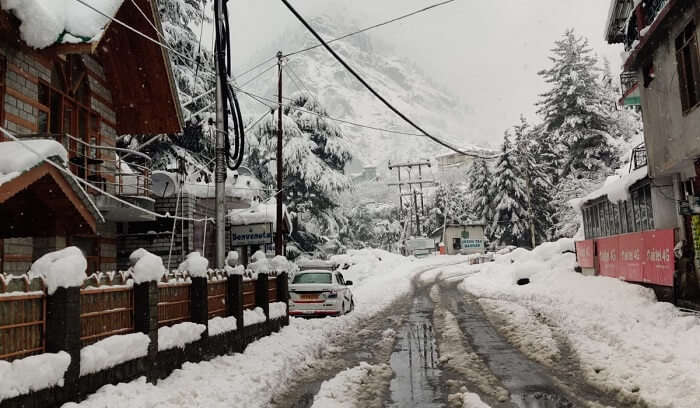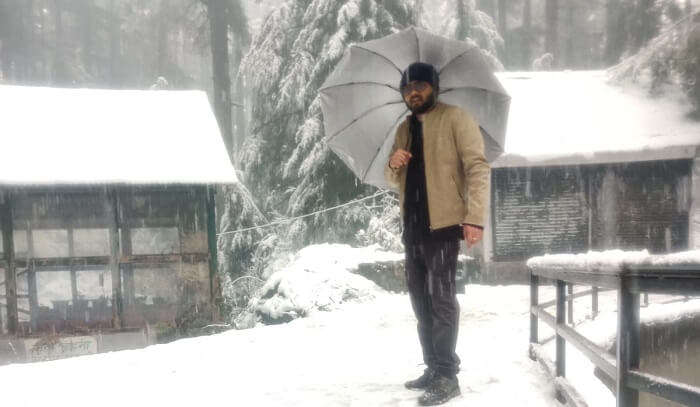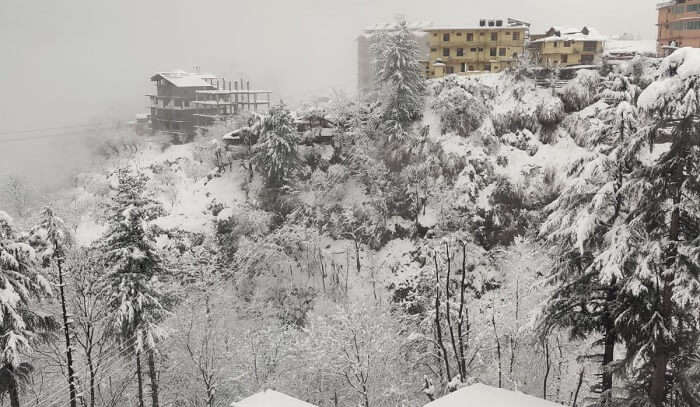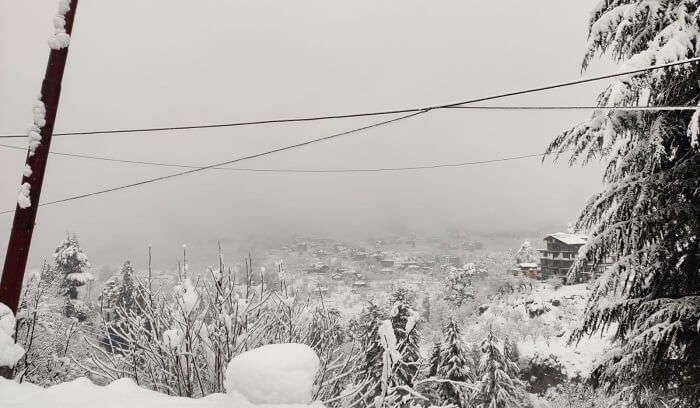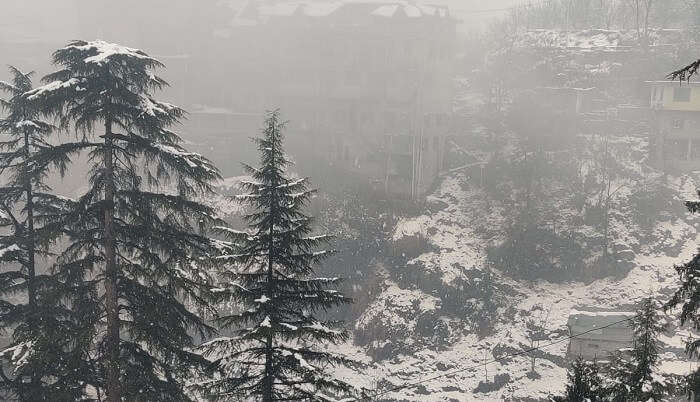 Hadimba Temple is one of the popular spots in Himachal. And since we were covering all the tourist spots on the couple trip to Himachal, we thought of visiting the temple and paying our respects. The temple was surrounded by snow and hills which made the entire scene look awe-inspiring. The architecture of this temple was also amazing and unlike any other temples, we've been to. The walls and doors were made of wood and it had a cone-shaped roof that was covered in snow. It looked breathtakingly beautiful.
Shopping In Manali
Like said before, the first day we were in Manali, we headed to the Mall Road which is the major spot to indulge in some shopping. There were numerous street vendors selling various things from souvenirs to some beautiful antiques. The best thing to buy when shopping in Manali is definitely woolen clothes including sweaters, jackets, and the shawls. The shawls here are extremely pretty.
 10 Valleys In Himachal Pradesh That You Must Visit In 2022 For Their Heavenly Landscapes!
What To Pack
If you are planning to take a trip to Manali during the month of January or during the winter season, know that the weather is going to be extremely chilly. It is best to pack all the woolens and leather clothing items that will keep you warm. It's better to have snowshoes on you which one can also find in Manali. Remember to pack extra pairs of socks, woolen caps, gloves, and all the other winter essentials. Also, a moisturizer is a must!
Travel Tips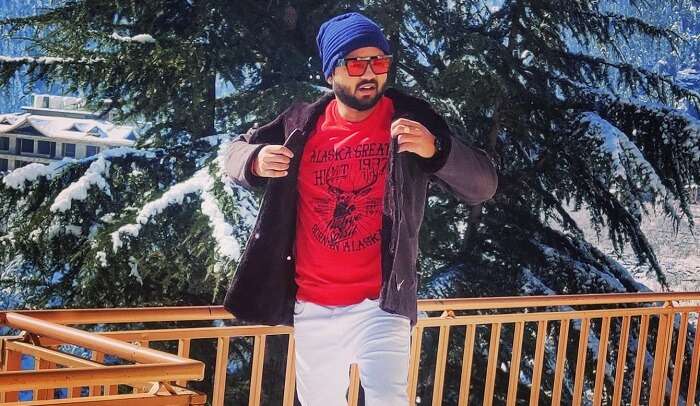 Here are a few travel tips from us to you so that you don't face any hindrances on your vacation.
– Pack a good amount of clothing to stay warm and safe if traveling in this season
– Grab some ready to eat stuff like cup Maggi and wafers.
– Go out walking with your snowshoes on as vehicle may not operate in such snowy weather
– Opt for a 4×4 vehicle from your agent, they never get stuck anywhere.
– The hotel will charge separately for a room heater as per the availability. Try negotiating and include that in the package itself.
– Get to your hotel early as the temperature falls to negative in the night.
– Enjoy and capture more memories via your eyes rather than your selfies and smartphones.
 11 Luxurious Villas In Himachal Pradesh Which WIll Let You Enjoy Your 2022 Vacay!
Our Experience With TravelTriangle
I was extremely excited about this trip as it was going to be my first ever snowfall experience. And just like every other first-time, this one had to special. With TravelTriangle, it was a unique and delightful vacation. It was something that one would tag as a perfect weekend getaway. The itinerary provided by our agent had all the major tourist spots covered well under our budget. I would surely recommend TravelTriangle to my friends and family members.
 Explore The Himalayas: 48 Best Places To Visit In Himachal Pradesh In 2022!
Taking a couple trip to Himachal can surely turn out to be an experience of a lifetime, especially if it is during the season of snow. The romance and love hidden in the snow-capped hills of this destination are unmatchable. So when you plan your trip to Himachal, make sure you do not forget to add Manali to your itineraries!
Frequently Asked Questions About The Couple Trip To Himachal 
What is Manali famous for?
Manali is the most famous destination of Himachal Pradesh. This destination is known for its amazing monasteries, Mall road for shopping, and the beautiful views of the landscapes.
What food is Manali famous for?
Food in Manali is to die for. Some popular local food items that one should try are rover trout, kadhi chawal, Dham, red rice, and butter tea.
What should I wear in Manali?
It depends on the season you are visiting. When going in winters, it is a must that you wear thick layered jackets, mufflers, and gloves. While for the summer season, it is best to pack your summer clothes including dresses and cotton outfits.
What is there to do in Manali at night?
Manali is heaven on earth for the night owls. For party-goers, there are nightclubs, while for adventure seekers, one can simply camp around a bonfire and spend the night under mountain star-studded skies.
What should I carry for the Manali trip?
If going during the winter season, it is best to carry the winter essentials including moisturizer, lip balms, gloves, extra pair of socks, and scarves. While for the summer season, do not forget to carry sunglasses, sunblock, wet wipes, and flip flops!
People Also Read:
Couple Trip To Dubai Couple's Trip To Bali Couple Trip To Philippines