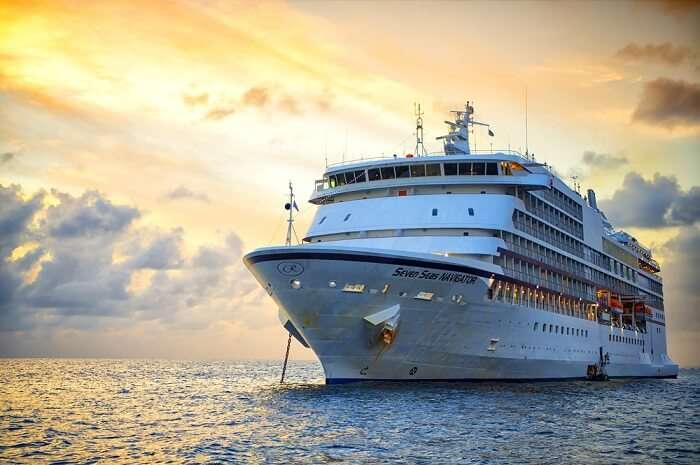 History buffs and explorers, gather around because there is good news for you! A new cruise to world heritage sites has been launched which will take you on a journey of a lifetime comprising of ancient history, natural beauty, and rich culture.
Seven Seas Mariner has recently launched a 117-day long cruise to six continents, 30 countries, and 56 UNESCO's most famed heritage sites like Machu Picchu in Peru and Easter Islands. The first all-suite and all-balcony cruise of its kind leave from Miami and sail through French Polynesia, South America, Australia, Mediterranean, and Asia.
If tropical destinations like Bahamas and Aruba or boarding an Italy cruise have been on your wishlist, this cruise is your golden ticket to strike everything off from your bucket list. You will be thrilled to know that the cruise also includes a night on the Easter Island and a visit to Great Barrier Reef and Whitsunday Islands National Park in Australia.
The captain will also steer the cruise to Indonesia, Oman, and Petra in Jordan where you will have the opportunity to feast upon a traditional Arabic cuisine dinner and cultural dance performances. The cruise is also an enticing opportunity to swim in the fjords of Furore and meander in the medieval towns of Greek Island of Rhodes.

Suggested Read: Top 10 Cruise Destinations Of 2022 Have Been Announced. Is Your Favorite Place On The List?

Cost & Inclusions
The cruise will leave from Miami Port on January 5, 2022, and the final stop is in Barcelona. The first class ticket costs around whooping $69,999 (INR 43,00,000 approximately) which includes:
A one-night stay in a hotel in Miami
All the pre-gala events on the cruise
Door-to-door luggage service
Unlimited onboard beverages
Dry cleaning and pressing service
Medical services
There is no better or luxurious way of getting around the international destinations and exploring the magical wonders of the world. This cruise to World Heritage Sites is a dream come true for the new age explorers.