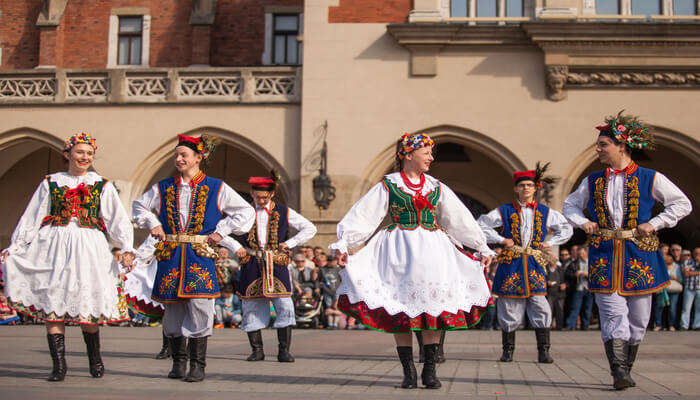 Europe is known for its great culture. Winter festivals in Europe are lively, vibrant, historic and diverse. In spite of the extremely cold weather, people look forward to these colourful festivals. Tourist pours in large numbers during this time of the year to thoroughly enjoy the different festivals. From carnivals to New Year Eve's party, fire festivals to the eccentric parade, you're sure to find something to satisfy your soul. Even if it's freezing cold outside, don't fret, the madness never stops in Europe.
10 Most Famous Winter Festivals In Europe
The festival spirit continues even during the winter months in Europe. Below is the list of the best winter festivals in Europe 2019 you need to add to your bucket list for your next trip to this vibrant country.
1. Edinburgh's Hogmanay, Scotland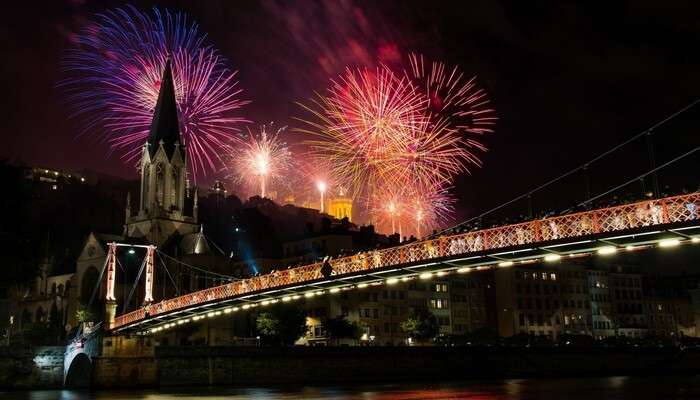 Though Hogmanay celebrations take place all across Scotland, Edinburgh's Hogmanay is one of the world's greatest new year celebrations. Hogmanay sees a large number of visitors from all across the globe joining the vibrant celebrations. Don't miss the coolest traditional concerts in the garden, New Year firework display and torchlight procession and fantastic music which are regarded as one of the best on Earth.
When: 30 December 2019 to 1 January 2020
Must Read: 7 Days In Spain: Witness The Splendid Sceneries Of This European Country In 2019
---
Europe Holiday Packages On TravelTriangle
Explore the most beautiful places to visit in Europe, from Paris to the Venice canals and from the Greek islands to the Swiss alps. Book customized packages by expert agents on TravelTriangle. Inclusive of airport transfers, cab, resort, sightseeing and meals. Best holiday experience Guaranteed. Book Now
---
2. Up Helly Aa, Lerwick, Scotland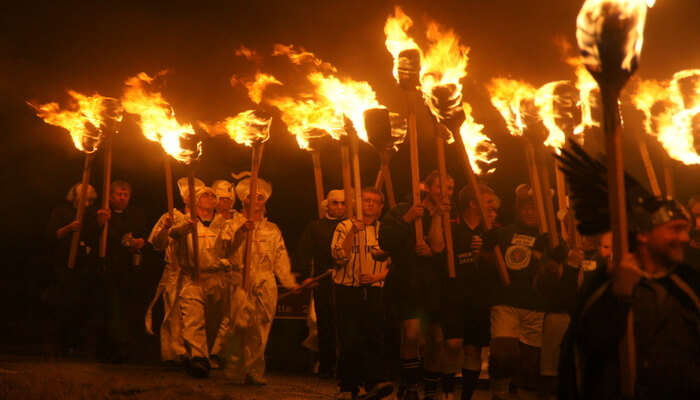 Up Helly Aa is one of the best winter festivals in Europe. The most dazzling fire festival is held in Lerwick, the Shetland's island of Scotland to celebrate Shetland's Viking Heritage. The festival involves a procession of 1000 costumed guizers and comes to an end with the burning of a Viking longship.
When: Last Tuesday of January every year
Suggested Read: Two Weeks In Spain: An Ultimate Guide For Exploring The Country's Gorgeous Marvels Like A Pro
3. Amsterdam Light Festival, The Netherlands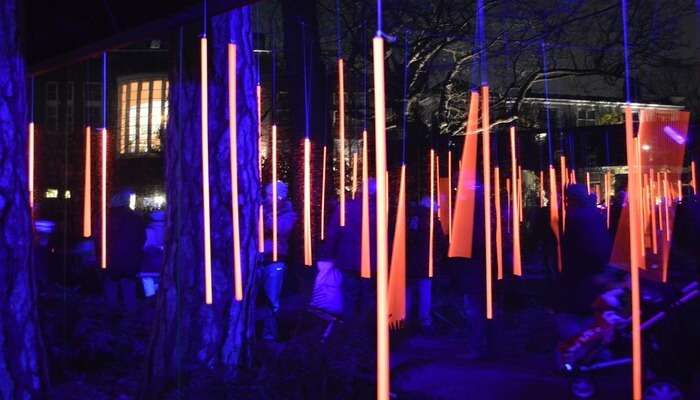 During the Amsterdam Light Festival, the city lights up and come to life with national and international light artist showcasing their work throughout the city centre. Hundreds of submission are submitted by designers and architects among which the selection committee chooses 30 artworks. To see the festival in its best lights, you can follow suggested routes for boats, bikes or walking or make your own way through the installations.
When: 28 November 2019 to 19 January 2020
Suggested Read: Honeymoon In Berlin: 10 Things To Do For Experiencing The Best Of Romance & Bliss
4. Fête du Citron, Menton, France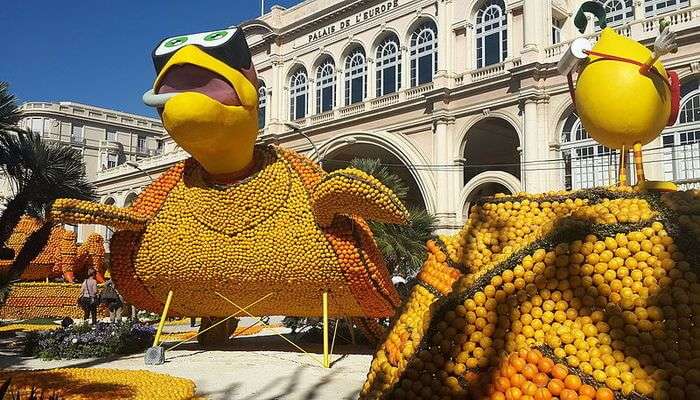 Fête du Citron is a unique festival celebrated every February in Menton. The exciting lemon festival includes exhibitions and parades featuring stupendous citrus fruit creations. Normally the lemon festival won't sound exciting to you but you got to witness this to know what makes it so special. The renowned event draws a large number of visitors every year. Come and discover the fantasy world for an unforgettable festival experience.
When: 15 February 2020 to 3 March 2020
5. Where's The Music, Norrköping, Sweden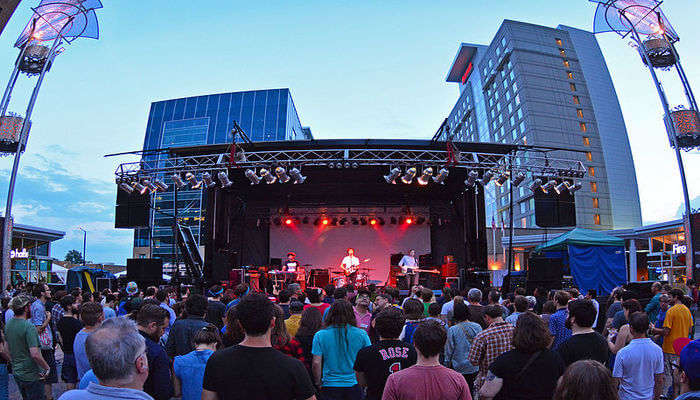 Where's the Music is one of the best winter music festivals in Europe. It is both a festival and a conference taking place in various clubs in Norrköping. The two-day music event brings together the best of both the Swedish and international music. You can find established professionals to emerging young artists performing at this fest . The idea of the festival is to discover new music and new talents about which you might have never heard of.
6. Snow Bike Festival, Gstaad, Switzerland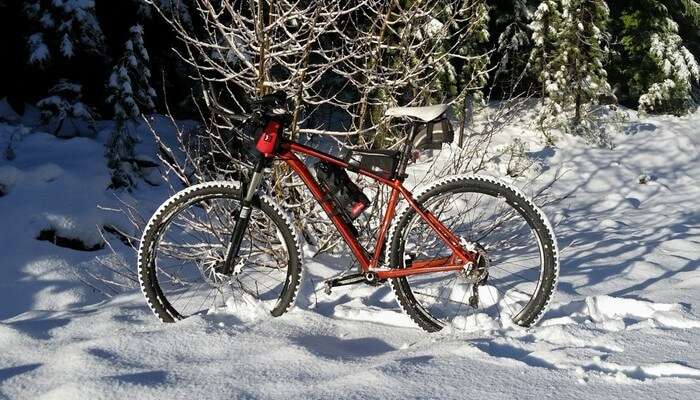 The most exciting winter festival in Europe is Snow Bike Festival. It is a 3-day mountain bike stage race. The event is a must-visit for all the mountain bikers, cycling enthusiasts and fat bikers to experience the three astonishing days of biking in the snow. Visitors get thrilled by the exciting mix of party, rides and a lot of fun.
When: 17 January 2020 to 19 January 2020
Suggested Read: Trekking In Spain: 10 Best Places For Indulging In An Ultimate Adventure Like Never Before!
7. Horizon Festival, Arinsal, Andorra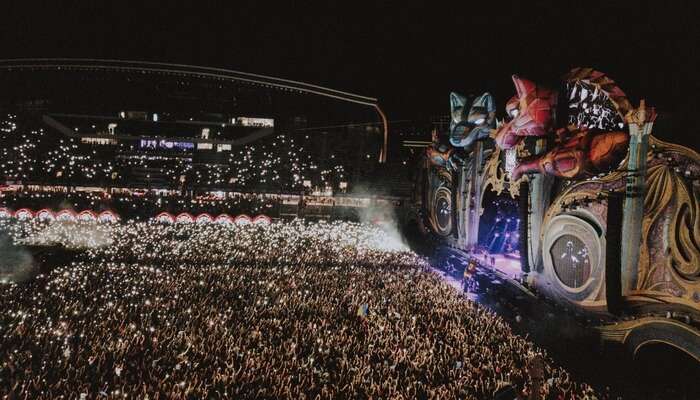 Held in the ski resort of Arinsal, Andorra, Horizon Festival is an electronic music festival. The 7 days and nights of madness is full with mountain fun and music. Undoubtedly this is one of the most famous winter festivals in Europe. Expect a cool vibe with a flavor of local culture. Another best thing about the festival is that it is an inexpensive festival where you get drinks and food at a nominal price.
When: To be announced
Suggested Read: Honeymoon In Spain: 15 Best Places For A Romantic Español Vacation In 2019
8. Altitude Comedy Festival, Mayrhofen, Austria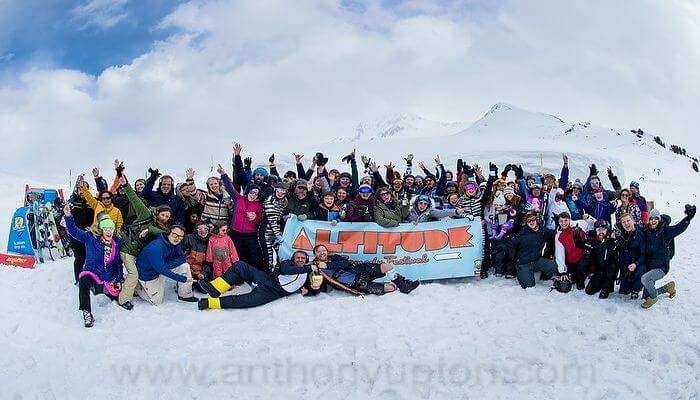 The No 1 comedy festival, Altitude Comedy Festival features great comedians from across the globe. This one of a kind event takes place at Tyrolean ski resort of Mayrhofen every winter. The festival features world class snowboarding along with awesome stand-up and musical comedy, and a wonderful party atmosphere.
When: To be announced
Suggested Read: 10 Mountains In Europe That Will Put To Test All Adrenaline Junkies In 2019
9. Rise Festival, Les Deux Alpes, France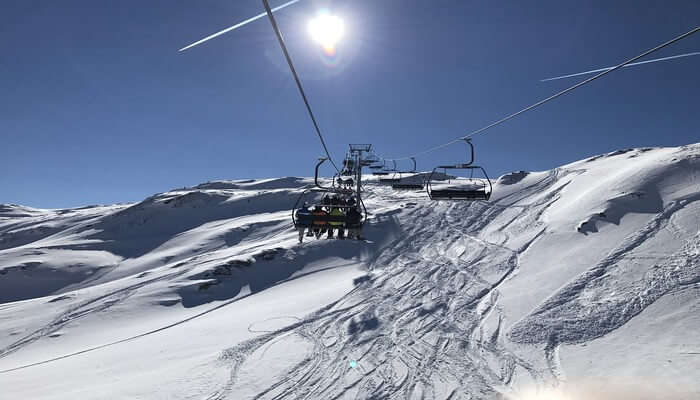 Rise festival is the famous festival in winter in Europe with a week full of exciting snow sports, music and festivities held in Les Deux Alps, Rise. Ever wanted to attend a winter festival with a thrilling music mix, do head to the Rise Festival. The most talked about snowsport festival also puts emhasis on opportunities such as yoga and spa retreats considering that speeding down the mountain while partying can really be tiring.
When: 14 December 2019 to 21 December 2019
Suggested Read: Winter In Spain: A Guide That'll Help You Curl Up Amid The Country's Eternal Charm In 2019
10. Venice Carnival, Italy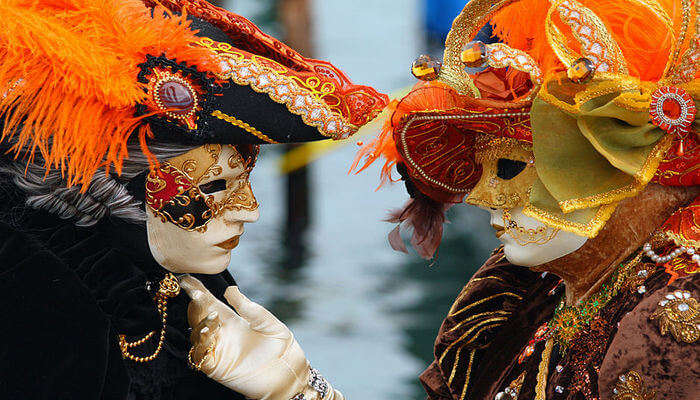 Venice Carnival is the most celebrated winter festivals in Europe. The grand fair is held annually in the stunning city, Italy. There are many free events held in the duration of two weeks which are open for the public. You will be exhilarated by the different fun competitions and excellent performances on the street. The highlights of the festival include Venetian mast market, grand masquerade balls, ice skating and concert to name a few.
When: 8 February 2020 to 25 February 2020
Further Read: 20 Best National Parks In Europe For A Rich Biodiversity And Mesmerising Views In 2019
You are lucky enough if you are travelling to Europe during winters. Winter festivals in Europe is a chance to plan a vacation and have an experience like never before. The country will not disappoint you as the options are numerous and have something in store for a culture lover. Plan a holiday to Europe and be a part of these famous winter festivals.
Frequently Asked Questions About Winter Festivals In Europe
Q. What holidays are celebrated in Europe?

A. There are 7 national holidays that are celebrated in Europe:
1. St Patrick's Day
2. Vappu
3. King's Day
4. Bastille Day
5. St John's Day
6. Belgian National Day
7. San Gennaro Feast Day
Q. Which is the biggest music festival in Europe?

A. Europe is home to some of the world's greatest festivals where people gather and enjoy to the fullest. These festivals exhibit the culture and heritage of their respective places. Some of the biggest music festivals in Europe are:
1. Sound City
2. Primavera Sound
3. Parklife
4. Northside
5. Isle Of Wight Festival
6. Download
7. Garorock
8. Rock Werchter
Q. What are the traditional festivals of Europe?

A. Traditional festivals are those festivals which have been celebrated since years and have cultural aspects imbibed in them. They are celebrated properly with rituals and dates. Some of the traditional festivals in Europe are Christmas, Diwali, Holi, Oktoberfest and more. Some winter festivals in Europe are also traditional festivals as they celebrate the heritage of their place.
Q. What is Ascension day in Europe?

A. Ascension day in Europe is a festival in Europe. It is the celebration of the ascension of Jesus Christ up into heaven. While it is a public holiday in some countries of Europe and not a holiday in others, it is usually celebrated 40 days prior to Easter.
Q. At what location in Belgium is Tomorrowland celebrated?

A. The festival of Tomorrowland is celebrated at De Schorre in Boom. Boom is a small town in Belgium. You can reach the town by bus or by cab without any hassle.
Q. Which country enjoys the most number of public holidays in Europe?

A. Finland has 15 public holidays which is the greatest number in the whole of Europe. After Finland, Spain enjoys the most number of public holidays which is 14.
People Also Read
Festivals In South Africa Festivals In London Festivals In America
Comments
comments