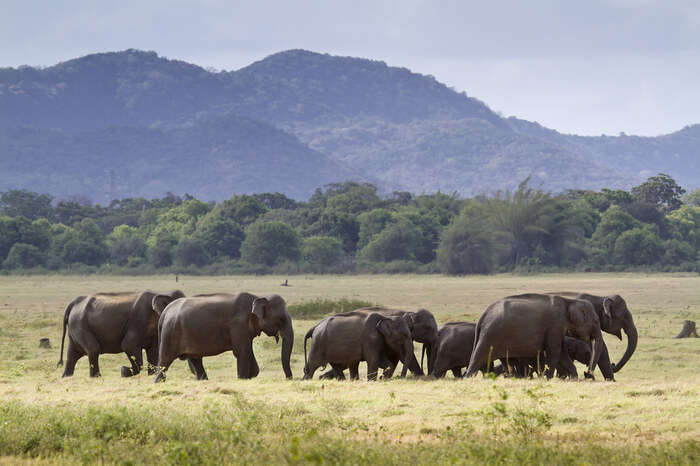 Ever wished for running wild amuk the giant elephants? If yes, there is a place where you can go wild with the forest animals. A paradise for elephants, Dalma Wildlife Sanctuary is a sanctum for city-dwellers and wildlife enthusiasts. Located very close to the steel city of Jamshedpur, it poses a stupendous option for a weekend getaway.
Lying in the catchment area of Subarnarekha River, Dalma Wildlife Sanctuary is where the wildlife exists in peace and harmony. Many ethnic groups also share the ecosystem of the sanctuary and live symbiotically with the fauna of the region.
Table Of Content
Basic Information of Dalmia Wildlife Sanctuary

Location: National Highway 33, Jamshedpur, Jharkhand 832401
Area: 195 sq km.
Established: 1976
Elevation: 3,000 ft
Longitude | Latitude: 22.8966° N, 86.2061° E
Geography: Dalma Wildlife Sanctuary is profusely rich in Sry Peninsular Sal forests and Northern dry mixed Deciduous forests. The park is flanked with Dalma hills as high as 915 ft.
Fauna: Apart from the big ears pachyderms, the sanctuary is also a habitat to leopard, barking deer, mouse, deer, sloth bear, and giant squirrel
Tadoba National Park: A Detailed Guide To The Home Of The Royal Bengal Tigers
Things to do in Dalma Wildlife Sanctuary
Wish to know all the best experiences of this spectacular wildlife sanctuary? Read on to know the best things to do in Dalma Wildlife Sanctuary!
1. Nature Trails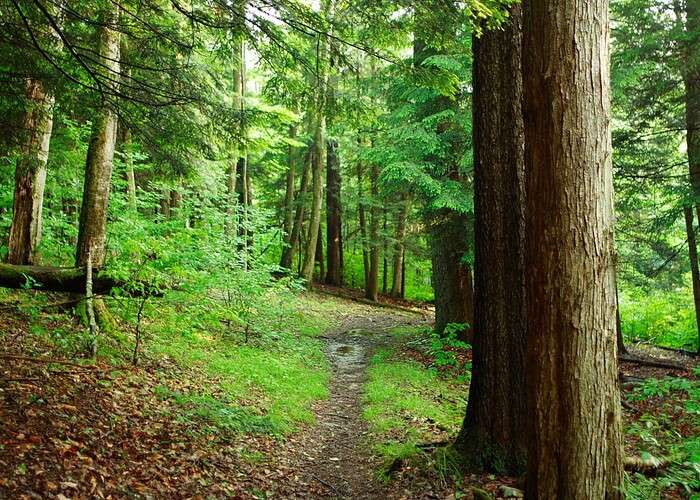 There is no Dalma Wildlife Sanctuary safari but you will find wonderful foot trails to explore the region. Dalma Wildlife sanctuary is the first to allow the visitors to explore the wilderness on foot rather than conventional safari. The trails, marked well by the Dalma forest authorities, get you up close and personal with flora and fauna of the region. The wildlife enthusiasts can roam around freely the forests under the supervision of forest guide. There are better chances of having a rare rendezvous with a pachyderm or a giant squirrel.
Timing: Operational only in the mornings
Fee: INR 100
2. Visit the Lord Shiva Temple

An unusual place to find a temple, the wildlife sanctuary is actually a home to a Shiva shrine. The ancient Lord Shiva Temple holds a great importance among the locals and people of Jamshedpur. On the eve of Mahashivratri, people from all walks of life come to worship Lord Shiva. And once you have paid your homage to Lord Shiva, you can also visit the Dalma Mai shrine after whom this sanctuary has been named.
6 National Parks In Uttarakhand That Calm Your Adventurous Side In 2022!
3. Majhlabandh/Nichlabandh

Constructed for irrigation in British Era, these colonial dams are still standing strong. The area was extensively used for Indigo plantations and gold mining in the pre-independence times. Take a moment of respite and introspection beside the water holes formed by the dams. It is a good place to get motivated to weave poetry. You may even get to spot a deer and other wild animals residing in the forest.
4. Museum cum Interpretation center at Makulakocha

Image Source
Museum cum Interpretation center at Makulakocha will provide you with all the information related to flora and fauna of the region. The center has been established to promote the biological and zoological research of the vegetation and zoological species. So if you want to know how many elephants inhabit the sanctuary and what species they belong to, you know where you can find the relevant information.
Top 10 National Parks In The Philippines For Adding A Little Adventure To Your Trip!
Dalma Wildlife Sanctuary Hotels
In you are planning a getaway to the lush green ambiance of Dalma Wildlife Santuary then the following are the best places to stay in Dalmia Wildlife Santuary:
1. Pindrabera FRH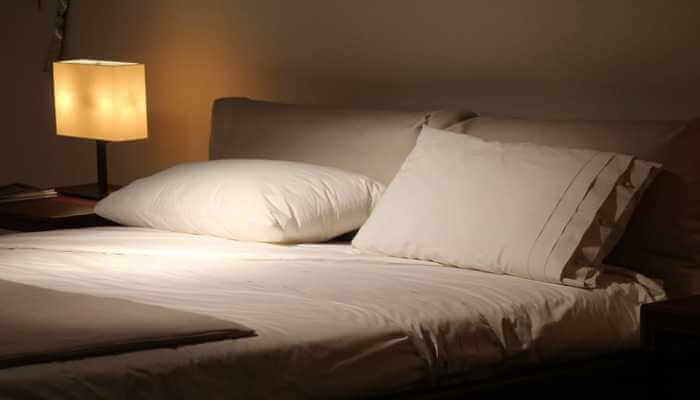 The best way to truly experience the beauty and wilderness is by staying a night at Pindrabera Forest Reserve House (FRH). The 2-room rest house is located in the center of the forest. The rest house offers pleasant and comfortable stay along with getting the bird's eye views of the distant points in Jamshedpur. Enjoy chicken curry cooked on woodfire beneath the stars.
Tariff: INR 700
Things to keep in mind:
The permit to stay at Dalma Wildlife Sanctuary Forest Rest House can be obtained from the Range Forest Office, Mango (Opp. Payal Talkies) Jamshedpur or Divisional Forest Office, Doranda, Ranchi
There is no cook at the rest house. But you can hire a cook for a day for INR 500 and take along all the raw materials for cooking with you. Too much work, but it's all worth it.
2. Bamboo Huts at Makulakocha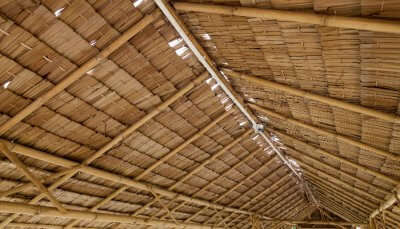 If you do not get the permit for Pindrabera FRH, you can stay at the bamboo hut in Makulakocha. Saying at the secluded bamboo huts near Makulakocha Village is like staying in the lap of nature. There are also plush cottages along with single bamboo huts. Revel amidst nature surrounded by the abundance of flora.
Tariff: INR 700
Things to keep in mind:
The cottages are overbooked during the festival season from October till December. So make sure you make your bookings well in advance.
Dalma Wildlife Sanctuary accommodation is convenient, comfortable and safe. And if you definitely wish to stay a night near Dalma Wildlife Sanctuary, hotels are available on NH-33 which are a 15-minute drive from the sanctuary.
Top 12 National Parks In Italy To See The Country's Serene Beauty In 2022
Ideal Duration to spend at Dalma Wildlife Sanctuary

Image Source
Although 6-7 hours at the Wildlife Sanctuary are sufficient to experience all the activities. However, if you also wish to experience the overnight stay at Forest Reserve House, you need a whole day to invest. It is a perfect weekend getaway from the Jamshedpur town.
Best Time to Visit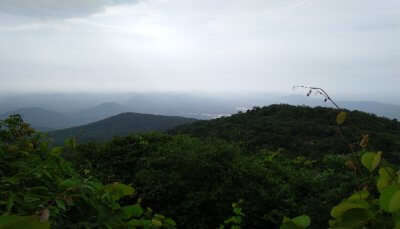 The best time to visit Dalma Hilltop Wildlife Sanctuary is from October to March. The weather in the winter is pleasant with an average temperature of 26 degrees Celsius during the day. The temperature in the night gets chilly with temperature setting close to 11 degrees Celsius.
Refrain from visiting the park in the months of April to September when the temperature soars to 38 degrees during the day.
5 Best National Parks In Assam: Why It's The Favourite Of All Wildlife Enthusiasts
Dalma Wildlife Sanctuary Entry Fee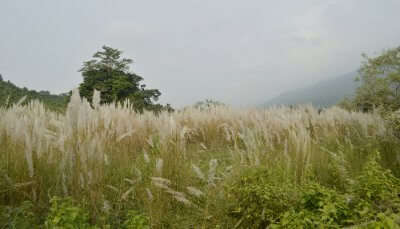 Entry fee for tourists: INR 05/-
Entry fee for school children: INR 02/-
No fee for the disabled 
Entry fee for buses/trucks: INR 350/-
Entry fee for mini-bus/matador: INR 250/-
Entry fee for car/jeep: INR 150/-
Charge for the camera: INR 80/-
Charge for videography: INR 500/-
Dalma Wildlife Sanctuary Timings
Summer Timings: 7:00 AM to 5:00 PM
Winter Timings: 7:00 AM to 5:00 PM
How to reach Dalma Wildlife Sanctuary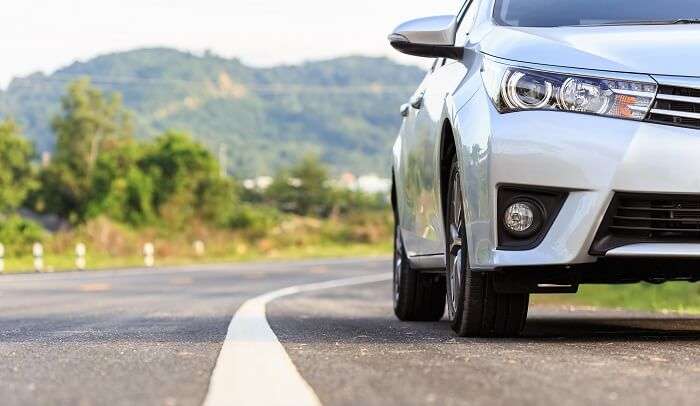 Jharkhand is the nearest city to Dalma Wildlife Sanctuary located at a distance of 33 km away on NH-33. There is no direct connectivity to the sanctuary. You can hire a private car or a taxi to reach the sanctuary. The rugged terrain to the sanctuary from Makulakocha Check Post is ideal for SUVs.
Getting to Jamshedpur
By Air
The nearest airport to Jamshedpur is Birsa Munda Airport in Ranchi. Ranchi is well connected to Jamshedpur with public transport. You can take a bus to Jamshedpur from Ranchi Bus Station (5 km from the Ranchi airport). There are also direct trains available between the two cities.
By Rail
There are a number of trains that run between Delhi and Jamshedpur junction on weekly basis. Bhubaneshwar Rajdhani is the fastest train that will take you to Jamshedpur from Delhi in 17 hours.
How to reach Dalma Wildlife Sanctuary from Kolkata
Kolkata is just a 7-hour drive from the wildlife sanctuary. The best way to reach here would be your own car.
For those who enjoy laidback getaways in the lap of nature, the quaint wildlife sanctuary will give you a perfect environment to have a one-on-one connection with nature. All you need to do is plan a trip to pack your bags and head out.
For our editorial codes of conduct and copyright disclaimer, please click here.
Frequently Asked Questions About Dalma Wildlife Sanctuary
Is it possible to camp in Dalma Wildlife Sanctuary?
No, as of now camping is not permitted inside the Dalma Wildlife Sanctuary. This is because there are nocturnal animals in this forest.
Who governs the Dalma Wildlife Sanctuary in Jamshedpur, Jharkhand, India?
The Ministry of Environment and Forests governs the Dalma Wildlife Sanctuary in the state of Jharkhand, India.
Is it safe for a solo woman to visit the Dalma Wildlife Sanctuary?
Yes, the wildlife safari is through SUV. The trekking trail is a day trip activity in this sanctuary. There are forest guards to guide you while trekking in its natural beauty.
Is there any accommodation available in this forest?
Yes, if you wish to stay in the forest during the night, then there are many forest guesthouses to do the same.Just make sure you plan well in advance..
Does Dalma Wildlife Sanctuary allow self-driven and private vehicles for safari?
Yes, you can take your self-driven SUV or any private vehicles inside Dalma Wildlife Sanctuary for a forest safari. You must take a ticket for the vehicles as you are near the entry gate.
What are the most famous species of fauna in the Dalma Wildlife Sanctuary?
Dalma Wildlife Sanctuary is a paradise for wild elephants. One can see more than a hundred elephants during the summer safari in this sanctuary.
Is Dalma Wildlife Sanctuary is a good place for bird lovers?
Yes, you can see many colorful birds including the Indian peafowl during the wildlife safari and while in trekking in this sanctuary.
Is it safe to trek in Dalma Wildlife Sanctuary?
It is safe to go for a trek in the Dalma Wildlife Sanctuary. Yet, you can find Rhesus macaque as strangers during the summer, which may come near to you to get some food. It is not advisable to harm them.
Are there any hotels near Dalma Wildlife Sanctuary?
Pod N Beyond Smart Hotel, Hotel Ganga Regency, The Kannelite Hotel and Ginger Hotel Jamshedpur are some hotels near Dalma Wildlife Sanctuary.
Which are best places to visit near Dalma Wildlife Sanctuary?
Some of the best places to visit near Dalma Wildlife Sanctuary include: 1. Jubilee Park 2. Dimna Lake 3. Tata Steel Zoological Park 4. Jayanti Sarovar 5. Amadubi Rural Tourism Centre
---
Looking To Book An International Holiday?
---