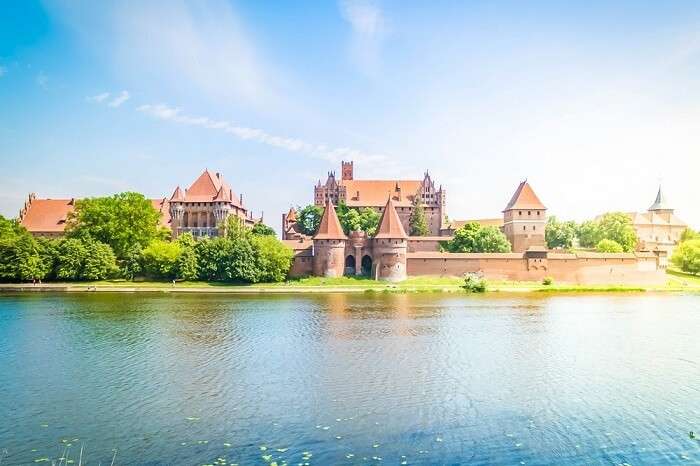 Poland is a Central European country with a largely temperate climate. The country is largely associated with its bleak and gruesome history from the Second World War. Though the country has been invaded and destroyed multiple times over the past centuries, the Polish spirit has refused to die and in the present day, this Baltic nation is a lovely combination of medieval architecture and many scenic beauties.
Recently more and more people are visiting Poland to enjoy the ambient architecture of yesteryears. Krakow, Wroclaw, and Warsaw are some of the best places that you should definitely visit while in Poland. But these are not the end, you can take many day trips from Poland to discover why this lovely country is gradually becoming a top travel destination in the world.
If you are a lover of classic architecture and interested in getting a better understanding of the 20th century history than you should definitely escape to Poland and not mention the unbridled natural scenery will definitely give you a break from everyday monotonous life. Take a look at our list of 10 amazing day trips from Poland that will satiate the wander-luster within you.
10 Amazing Day Trips From Poland
Poland is a place famous for its history and culture and the beautiful medieval architecture. Here is a list of a few places in Poland that will soothe your hunger for travel.
1. Auschwitz – Birkenau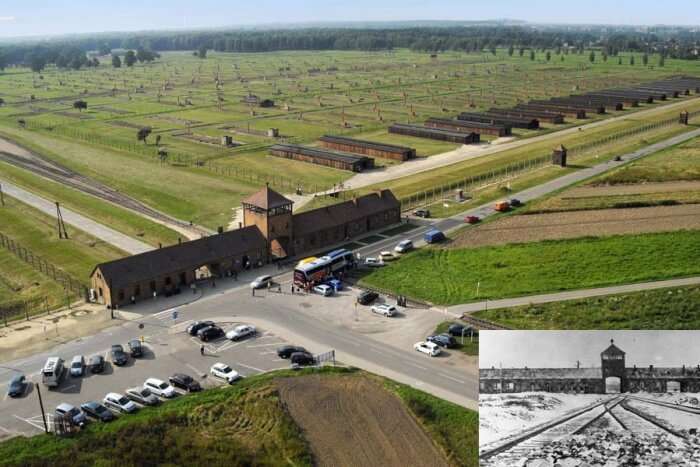 If you happen to visit Krakow, the rags to riches city of Poland then you can afford many day trips from Krakow, Poland that will be worth the visit. One of these trips is a trip to Auschwitz-Birkenau, one of the rarest places in the world that tugs directly tugs at your heartstrings. All of us aware of the torturous grip of the Nazis on Central Europe during the Second World War. So when it comes to seeing the place of such menace is whole other thing as compared to watching a mere documentary. The concentration camps of the Nazi era, Auschwitz I and II are open for public introspection.
Location: Wiezniow Oswiecimia 20, 32-603 Oswiecim Poland.
Must Read: 15 Best Places To Visit In Poland For A Thrilling European Vacay
2. Kampinos National Park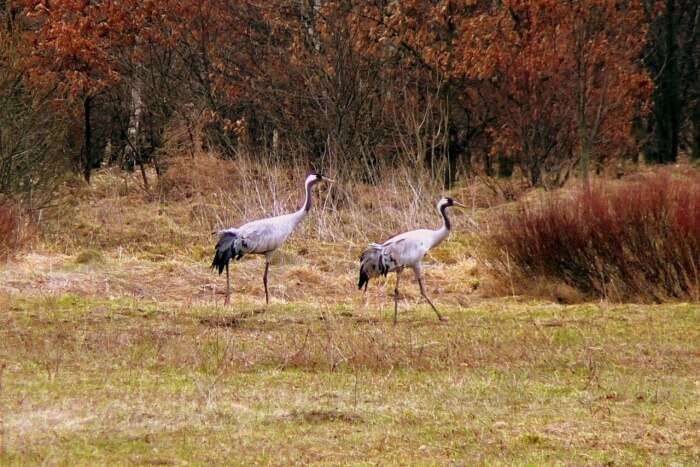 If you are looking for a break from the hustle and bustle of the city life and want to enjoy nature in its unbridled state then you can head to Kampinos National Park. Situated only about a 40 minutes' drive from the country capital, Warsaw, Kampinos National Park is one of the best day trips from Warsaw, Poland. The park is a 385 km of open woodlands with a lot of diverse wildlife to spectate. There are also many museums and several hiking paths along with the commemorative war cemetery that you can visit. The place is also perfect for outdoor activities like cycling, horseback riding, and Nordic walking.
Location: Kampinos National Park, Kazimierza Tetmajera 38, Izabelin, Poland.
3. Częstochowa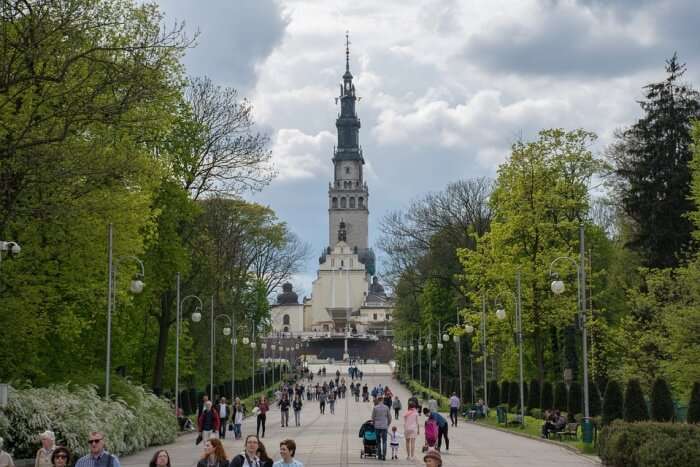 Czestochowa might not be as packed as Krakow, but this offbeat destination is visited by attracts millions of people every year. The city is famous for the Jasna Gora Monastery, founded by Pauline monks in the later part of 14th century. This monastery is home to the Black Madonna an icon of Virgin Mary which is not only considered as a national treasure but also revered by Roman Catholics all around the globe.
Location: City in southern Poland.
Suggested Read: Christmas In Poland: Top 10 Places To Visit Before The Vacation Ends
4. Karkonosze Mountain Tour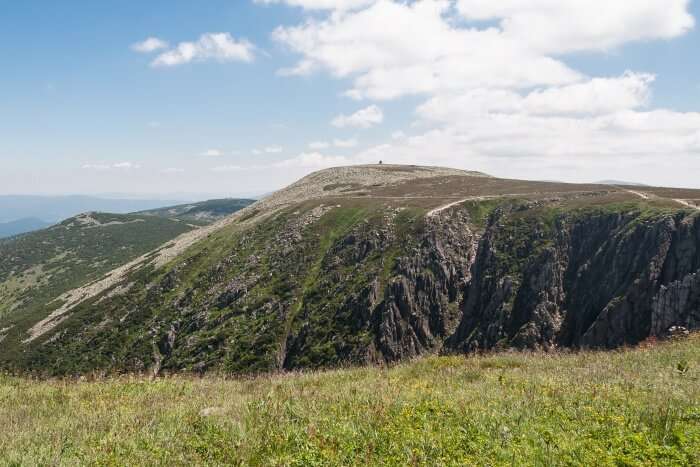 The Karkonosze Mountain is the highest summit in the Sudeten chain and one of the most popular days trips from Wroclaw. In the foothills of the mountain, you will find many scenic small towns like Szklarska Poerba and Karpacz. There are many popular ski resorts in this area and is the starting point for hiking activities. The village of Karpacz and Szklarska is also astonishingly beautiful with their wooden houses and churches, very typical of the Sudety region. The town is also famous for handmade glasswork like crystal artifacts which you can buy as souvenirs while visiting this Sudety region.
Location: South West Poland.
5. Torun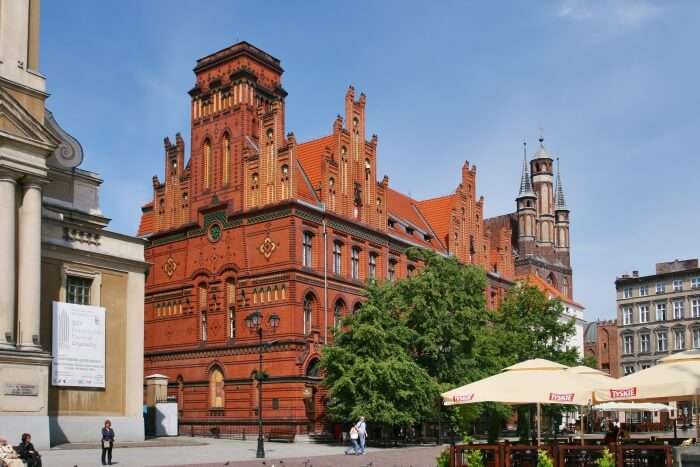 Torun is a medieval town in Poland, located in the Vistula River. It is well known as the birthplace of Copernicus. The city is also well known for its Gothic town hall where you can see many gothic paintings and sculptures as well as Baroque altars and there are also some old market places. Though this city escaped the Second World War bombings but it still boasts of multiple buildings, dating back to the mid ages, making it a home to medieval architecture.
Location: Vistula River, Northern Poland.
Suggested Read: What Makes Malbork Castle In Poland A Must Visit Attraction For The Tourists?
6. Lublin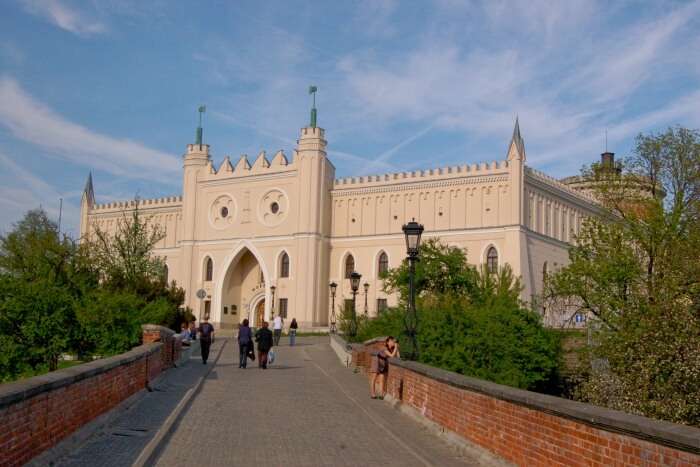 Lublin is another city located in Vistula River. It is an ancient city, dating back to as old as the 6th century. This part of Poland was home to one of the largest Jewish communities. If you visit the Holy Trinity Chapel in Lublin, you will get a hint of the fact that Lublin connecting both Eastern and Western culture as the chapel is a blend of Catholic as well as Russian Byzantine styles. Not only is Lublin a pre historic city but the city is also a center for lively nightclub scenes.
Location: East of Vistula River.
Must Read: Summer In Poland: An Ultimate Guide For Planning A Chill Vacay With Your Loved Ones
7. Kazimierz Dolny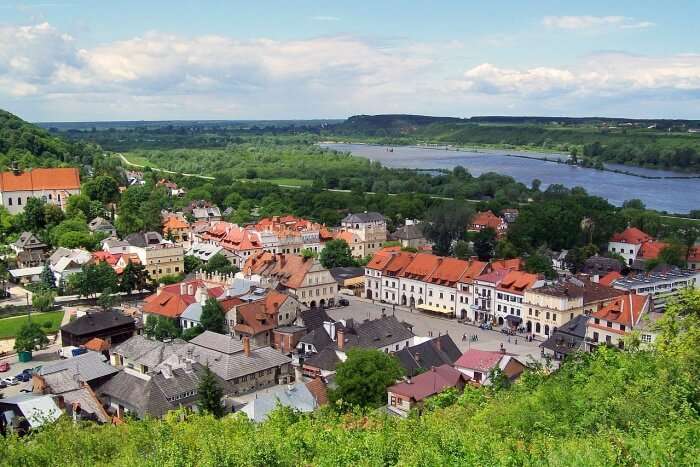 Kazimierz Dolny is one of the most visited day tours from Wroclaw, Poland. The town is considered as one of the most beautiful places among the various places in Poland. The ruins of the 14th century, the Renaissance architecture, the historical churches, and the market square are admirable in their own distinction. The city becomes even livelier in summer due to the Dwa Brzegi art and film festival that thrives with art and culture.
Location: Kazimierz Dolny, Poland.
Suggested Read: 13 Frolicsome Beaches In Europe For All The Excited Beach Bums Across The Globe
8. Swindica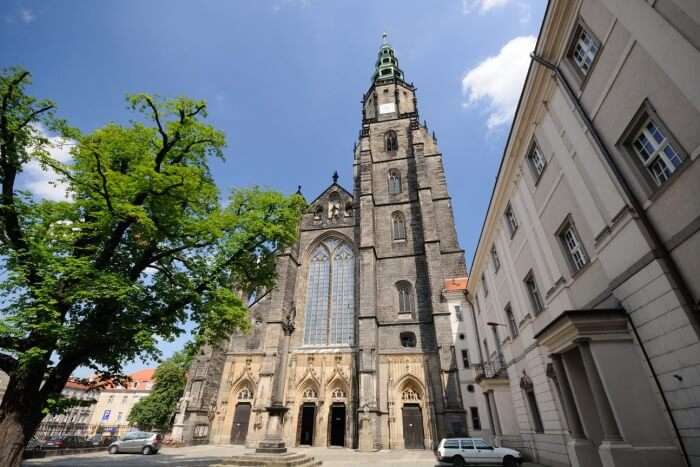 If you are looking for short day trips from Warclow, Poland then this the place for you. Swindica is home to the admirable monument, the "Church of Peace", one of the rare surviving Protestant church. It was built after the Peace of Westphalia that bought about the end to a thirty years old war. You can drop by the market square to admire the Baroque Plague column and then you can head to the Gothic castle of Prince Bolo I in Ksiaz which is the third largest castle in the country of Poland.
Location: Swindica, Southwestern Poland.
9. Tatra National Park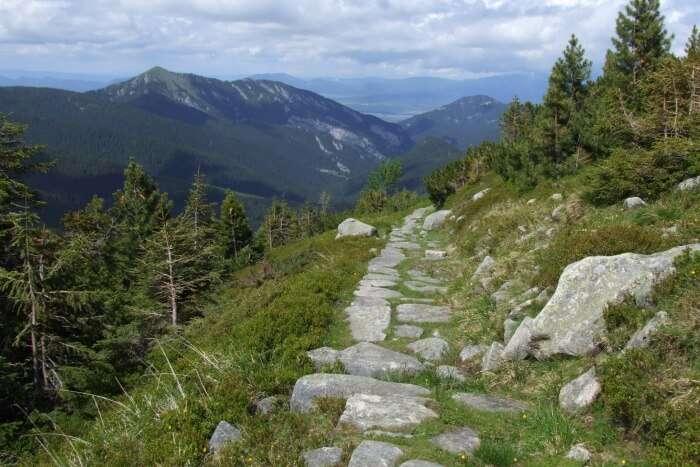 If you want to dive into a sight of picturesque beauty head to Tatra National Park in south central Poland. The park has over 650 caves that you can tour around and 30 alpine lakes and Wielka Siklawa waterfall. There is also a hiking trail of 270 km which can be a great delight for hikers. Covered with forests, meadows and abundant rock formations this park is a nature lover's delight.
Location: Kuznice 1, 34-500 Zakopane, Poland.
Suggested Read: 17 Spots For Snorkeling In Europe Every Underwater Enthusiast Must Visit
10. Malbork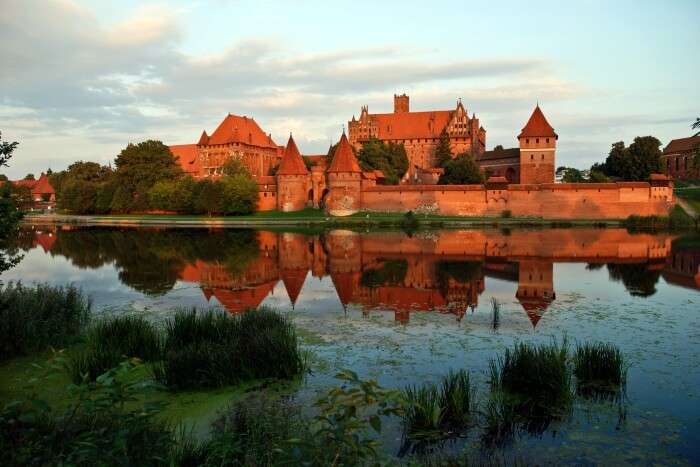 Malbork is another medieval town in Poland that is famous for its castle which was built around the turn of the 13th century by Teutonic Order Knights. It served as their headquarters. This castle is actually a joint structure of three independent castles, making it the largest brick castle in the world. Although a majority of this castle was destroyed during the World War II but has been restored quite a bit since then.
Location: Town in north western Poland.
Further Read: 31 Festivals In Europe That Will Up The Fun Factor Of Your Euro Tour
Poland is truly a very magnificent country with its medieval architecture and places of abundant natural scenic beauty. This article aimed to provide you with some useful information regarding some amazing day trips from Poland. Now that you have a list of day tours and excursions that you can explore on your visit to this country, make sure you customize your Europe trip itinerary with TravelTriangle for a memorable holiday experience.
---
Looking To Book An International Holiday?
Book memorable holidays on TravelTriangle with 650+ verified travel agents for 65+ domestic and international destinations.
---