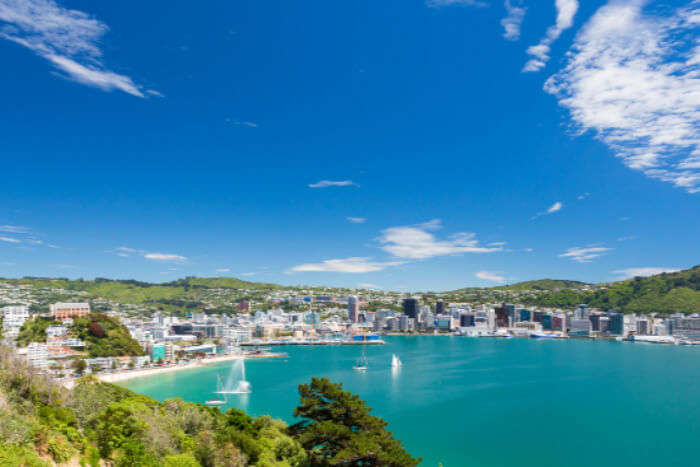 Wellington is an extraordinary city. It is famous for a dynamic, innovative culture driven by incredible food, craft beer, wine, espresso, and occasions. Considered as the coolest capital on the planet, Wellington's consolidate the old as well as the new to make it enjoyable. The scenery opens up a lot of chances for day excursions and visits from the city. The presence of culinary scenes and a variety of cultural attractions makes day trips from Wellington an intriguing option for first-time explorers.
10 Best Day Trips From Wellington
Wellington is between two of New Zealand's most noticeable wine districts. There are various practical single and multi-day trip goals from Wellington. Below are some of the picturesque excursions to put on your must-see list:
1. Martinborough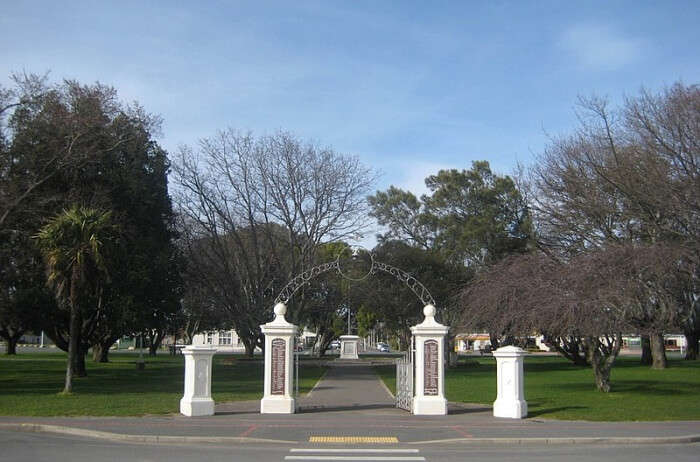 Martinborough has all that you would expect from a nearby wine area. It may be New Zealand's little wine district, yet the vineyards only one hour from Wellington are enormous in character. A day trip from Wellington to Martinborough through hilly roads and rural areas is magical. Presenting world-class Pinot Noir, the majority of the other wineries are close enough for a bicycle ride. The town has a yearly celebration called 'Toast Martinborough' in which the different wine selections are celebrated. There are additionally a large number of bistros and eateries along the road.
Must Read: New Year Parties In New Zealand 2022: Explore The Nightlife Of The Country!
2. Wairarapa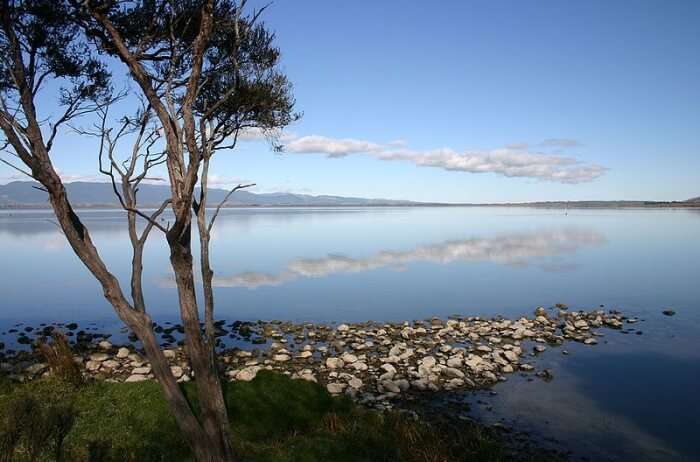 The Wairarapa locale is home to various enchanting townships. It is only an hour's drive north of Wellington. If you do not have a vehicle, you can directly book a visit from the capital. Wairarapa is famous for its country beguiles and a variety of grand stopovers. Well known spots to visit in the area include castle point and Cape Palliser. The more extensive Wairarapa locale is additionally becoming famous as a food hub. A considerable lot of Wellington's best eateries source their products from ranches and dairies in the district. Along with quality farm food, you can discover landscapes and panoramic views.
Suggested Read: 10 Beaches Near Wellington For The Most Spectacular Landscapes!
3. Picton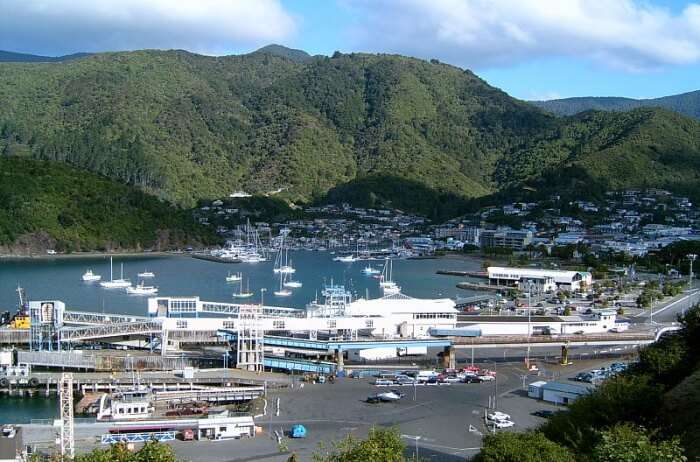 The northern tip of the south island offers an interesting and absolutely unique experience. Picton is viewed as the entryway to the Marlborough wine area. However, there are a couple of things you can do while in this delightful, comfortable town. Day trips from Wellington to Picton are three hours long along the Cook Strait that present to you a dazzling perspective of the heavenly landscape. A walk around the foreshore presents bistros and breakfast spots, and Marlborough Sound make you go after the camera for amazing views. There is likewise the Edwin Fox Maritime Museum for admirers of history.
Suggested Read: Destination Of The Month: These Surreal Places Will Entice You To Fly To New Zealand In November
4. Kapiti Island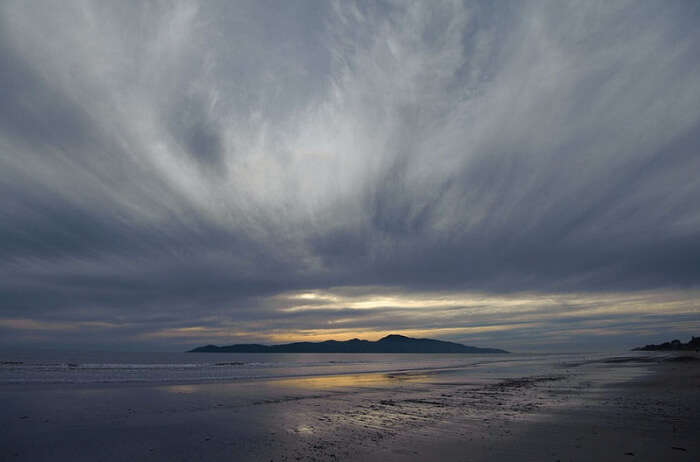 For those needing to get the first look at the most fragile and famous flora and Fauna in New Zealand, this little island that lies only a bunch of kilometers off New Zealand's North Island is difficult to beat. This area preserves endangered plant and animal species. Kapiti Island is home to various other creatures including Weka, Taheke, Tui, Kaka, and Kiwi. Due to the implementation of multiple rules to decrease the ecological effect makes going here feel restrictive. You can enjoy waterfront scenes and attempt your hand at golf at the adjacent Paraparaumu Beach Golf Club. Advanced bookings should be made as the island is a secured protection site.
Suggested Read: 10 Adventure Places In New Zealand That Will Give You An Adrenaline Rush
5. Rimutaka Forest Park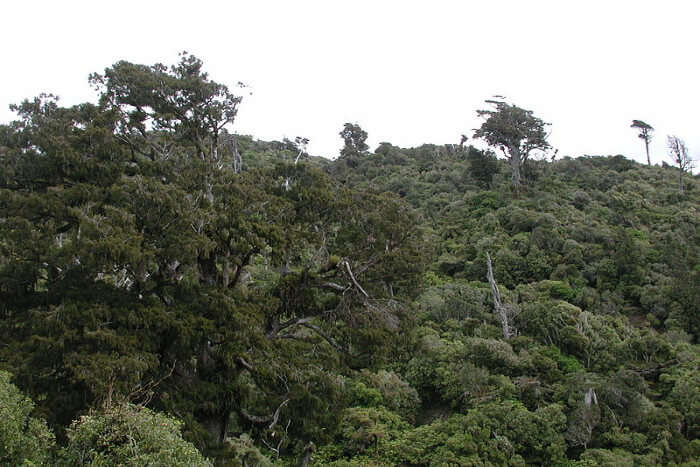 Prevalent with courageous explorers and cyclists, the Rimutaka Forest Park is another dazzling day trip not very far from the city. Its central portal, known as the Catchpool Valley, is 30 km from Wellington, and there are different doorways as well. The Forest lodges at the Orongorongo Valley can be booked in advance. The Rimutaka Forest Park contains local birdlife, including bellbirds ruru and tui, kaka kereru. Red deer, pigs, goats, and possums are additionally present. The zone brags 22,000 hectares forested fields and different trails for different trekkers.
Suggested Read: Ski In New Zealand: 10 Places Every Adrenaline Junkie Must Visit At Least Once!
6. Paekakariki Escarpment Track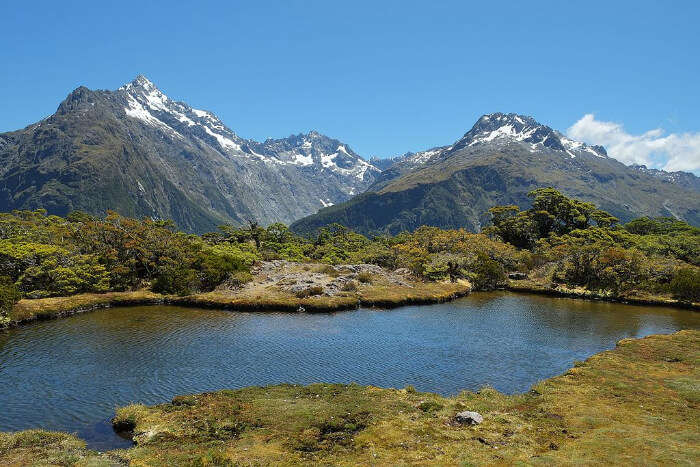 There is no better method to get your climbing on a day trip from Wellington to the Paekakariki Escarpment Track. As a feature of the Te Araroa walkway, this 10km track keeps running along the west drift from Beach Road, Paekakariki in the north, down to Pukerua Bay shops in the south. Keep in mind this not a circle track, so either leave a vehicle toward one side or catch the train back to your auto. The trail is exceptionally presented toward the west drift, which makes for dazzling perspectives, yet make sure to check the climate and be set up for changes in conditions.
Suggested Read: Autumn In Wellington: Drop Everything For These 10 Experiences You Can Have In 2022
7. Makara Mountain Park and Beach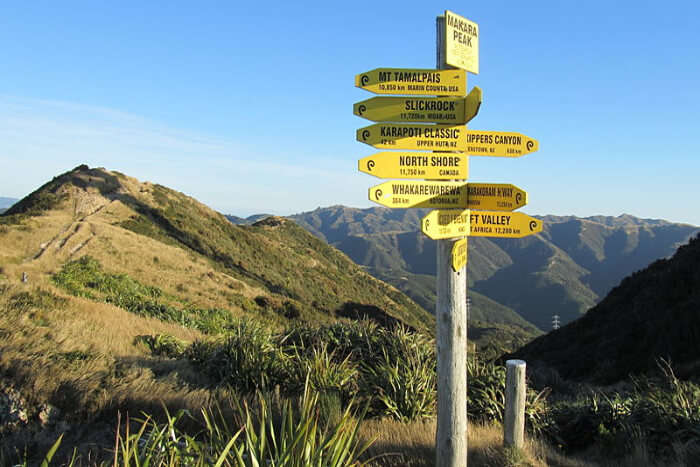 Makara Peak is a trailblazing bicycle stop set in 250 hectares of the local hedge, ideal for those experience addicts searching for a simple day trip from Wellington. You can relax at the calm Makara beach after the bicycle ride. This stony shoreline has clear waters and is just another 20 min on from Makara Peak Mountain Bike Park. There is an assortment of beachfront strolls with views of the coast and wind turbines. Complete off your day trip by treating yourself with a dessert from the bistro close to the shoreline.
Suggested Read: Shopping In New Zealand: 10 Incredible Places For Retail Therapy
8. Otaki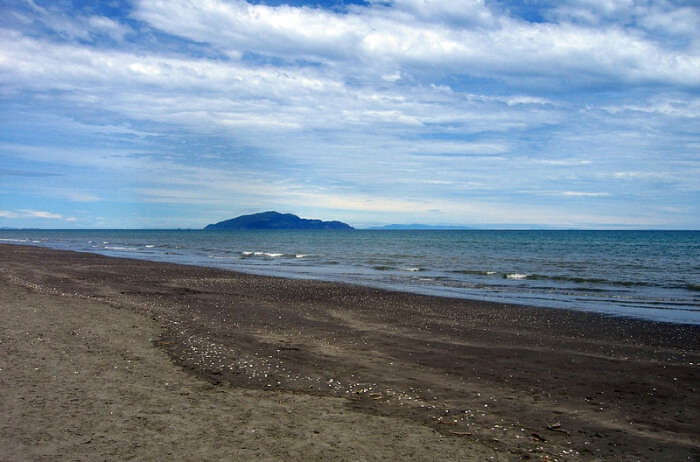 Located on State Highway 1 at the north of Wellington, one day trip from Wellington to Otaki is an incredible day trip goal for those with shopping in mind. The residential community has a scope of outlet stores, including some notable Kiwi brands like Icebreaker, Amazon, and Kathmandu. Otaki might be best known for its outlet stores; however, the nearby shoreline is additionally worth looking at. Travel south along Kapiti Lane to the Otaki River Estuary Viewing Platform for extraordinary perspectives over the Otaki River Estuary and its natural life.
9. Masterton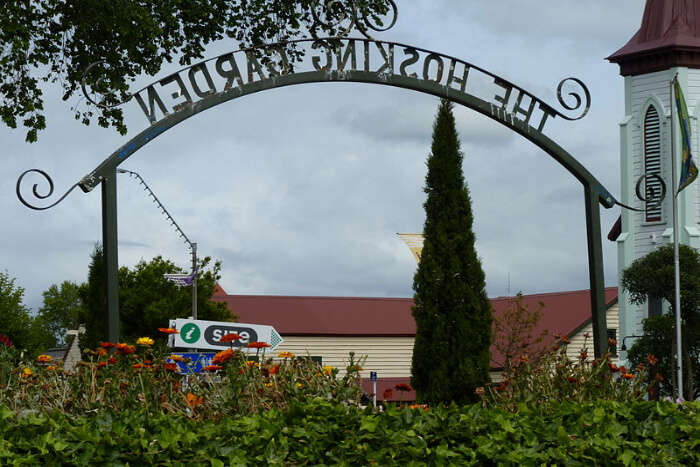 In case you need a break from the city Masterton has superb bistros, world-class craftsmanship and extraordinary parks in the nation. Make your day and bring your bicycles! You can take a day trip to Wellington by train to this beautiful location. Take the train from the distance to Masterton toward the finish of the line. It's a 10-minute stroll from the station straight down Perry Street to the town focus. The recreational chasing of these presented species is energized in indicated regions.
10. Greytown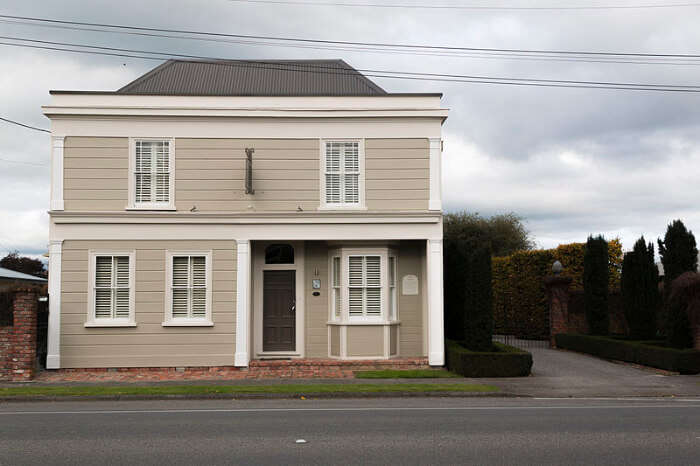 Another train ride takes guests to Greytown from Wellington. It is a marvelous town of 2,000 encompassed by pleasant farmland. Home of James Cameron, the director of Avatar, this place has its natural supermarket and bistro, where the items produced in the garden are accessible to purchase. The road has lots of fashioner apparel stores and best class eateries. It is additionally home to the Schoc chocolate shops with inquisitive chocolate flavors, for example, carrot and coriander, papadums and curry and Earl Grey tea.
Further Read: Stewart Island: An Unchartered Territory In The Heart Of New Zealand
Wellington is notable for its shopping, historical centers, and craftsmanship displays. Apart from walking trips and long rides, you can also jump on a train and plan a day trip to other areas during your visit to New Zealand. If you end up with such an opportunity in Wellington, refer to this list of day trips from Wellington.
People Also Read:
Day Trips From Pattaya Day Trips From Bali Day Trips From Melbourne
---
Looking To Book An International Honeymoon?
Book memorable honeymoon on TravelTriangle with 650+ verified travel agents for 65+ domestic and international destinations.
---