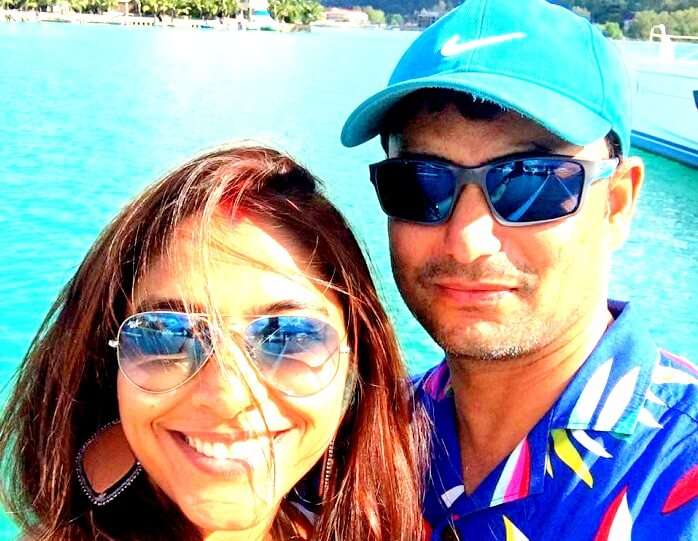 Honeymoon is a very special occasion for newly weds. And planning for honeymoon, including the location and the duration of the trip is the most hectic task. As far as the location is concerned, I had decided on Seychelles, having seen its pictures on the internet and having heard wonderful things from friends who had visited the place. So my husband and I began looking for the an ideal Seychelles honeymoon package which would make us explore the best the country has on offer.
4 Days in Seychelles for Honeymoon
Day 1: Hola Seychelles!
Day 2: The beach life
Day 3: Sightseeing around Victoria
Day 4: Time to say goodbye!
While browsing through Facebook, we came across the TravelTriangle page, which had value for money Seychelles honeymoon tour packages. We posted our query and were soon contacted by a representative from TravelTriangle. He understood our needs and further got us connected to their travel agents on board. These agents then sent us various quotes and itineraries as per our requirements and we finally selected the best one from Red Letter Holidays.
Now that our 4D 3N Seychelles honeymoon package was booked, all we had to do was to wait for the big day!
Trip Type: International Honeymoon Trip
Duration: 4 Days and 3 Nights
Budget: INR 1,43,240
Inclusions: Accommodation at Le Relax hotel, Mahe, Transfers, Breakfast, and Ferry port transfers
Exclusions: Paid activities, if any

Day 1: Hola Seychelles!

25 Best Things To Do In Seychelles In 2022 For A Tropical Fun Holiday!
We boarded our flight from Bangalore and reached Seychelles via Bombay and Dubai. Upon arrival we were greeted by the agent's representative who took us to our hotel. Our hotel, Le Relax resort was a beautiful property and had clean and spacious rooms. The staff too, was very warm and friendly, and made us feel extremely comfortable and well taken care of. Our honeymoon in Seychelles had begun on a very positive note.
Later, we freshened up and decided to head out. For sightseeing, we decided to take a bus to Victoria town, the capital of Seychelles, which was the easiest way to get there.

Victoria is a lovely town and boasts of lovely cafes, gorgeous shopping streets, and friendly people. Since we were famished, we decided to try the local cuisine at one of the popular restaurants in the area – the Antoinette cafe.

The sweet and sour pork curry here was extremely delicious (something to die for!). After satisfying our hungry stomachs, we then visited the art galleries displaying a great collection of modern arts.
In the evening, we came back to our resort, had dinner, and then called it a night. .

Maldives Vs Seychelles For Honeymoon: Where Would You Like To Go In 2022?
Hotel review: Le Relax
The view of the ocean from the room is to die for. The staff is very warm and friendly and goes out of the way to help you. The rooms are cozy and very comfortable and have all the necessary amenities.
Day 2: The beach life

We had an early morning breakfast post which we left for a walk by the beach. The Anse Royale beach was closest to our resort and I must tell you, it is lovely. The sun kissed sands and the crystal clear waters makes you want to just laze around there all day sipping your coladas and clicking amazing pictures.

Seychelles Island: All You Need To Know About This Gem Of The Indian Ocean
Later, we visited the Eden islands (artificial islands) which are about 3.5 kms from Victoria. The islands are beautiful and have some great cafes to explore. We had lunch at Bravo cafe and it was delicious. One should try the local cuisine here for it is a delightful experience. For desserts, we went to the Chatterbox Cafe. I don't think I had better cakes and coffee than I had here.

After that, it was time for some shopping. We bought a lot of souvenirs and jewelry made up of sea shells (the specialty of Seychelles as the name suggests). In the evening, we again went to the beach, to watch the sun setting in the horizon and oh, it was such a mesmerizing sight! That is one sunset I will remember forever.
Silhouette Island: A Pristine & Stunning Isle Of Seychelles
Day 3: Sightseeing around Victoria

It was cloudy morning today. We did not really wanted to visit any particular place so we decided to rent a car and roam around Seychelles. We took a drive to Victoria , passing by the beach, shops, main market and for lunch we decided to go to Veranda cafe at Mahe Island. It is at the top and offers a lovely view of the horizon.

25 Places To Visit In Seychelles: Islands, Beaches, & Tourist Attractions
The entire day was spent in driving around different places and just enjoying each other's company. We wanted to capture as many places in our mind as possible since this was our last day in Seychelles. While hopping through the cafes, I befriended a lovely lady who was such a sweet and an amazing person and who also gave us an insight into the life of the people here.

Tip
Try the carrot and walnut cake at Veranda cafe; it's to die for!
Day 4: Time to say goodbye!

It was raining heavily in the morning so we couldn't really go anywhere. We just stayed in our hotel till it was time to checkout and leave for the airport. It was the end of our lovely honeymoon trip to Seychelles.
Overall, I really don't think I could have picked a better place as my honeymoon destination.
Seychelles was like a beautiful dream: the sandy beaches, warm sun shining on our tanned skin, blue waters as far as your eyes can see, and the cafes and good people to give you good company. Me and my husband had an awesome time here and we are thankful that we chose TravelTriangle as our travel partners. Cheers!
Highlights:
The drive around Seychelles in a rented car is a must-do. It's the best way to cover Seychelles.
Eden island is a must visit. The place is very clean and the crowd is fantastic.The valentine day decoration there was brilliant.

Low points:
No low points. Everything was fantastic.
Tips for future travelers:
Interact with the locales in Seychelles. They are very friendly and can really tell you about good places to visit
Don't do shopping from Victoria. Buy from Eden island instead. You will get stuff at a cheaper rate
Even you can have an amazing honeymoon in Seychelles. Book a Seychelles honeymoon tour package now!