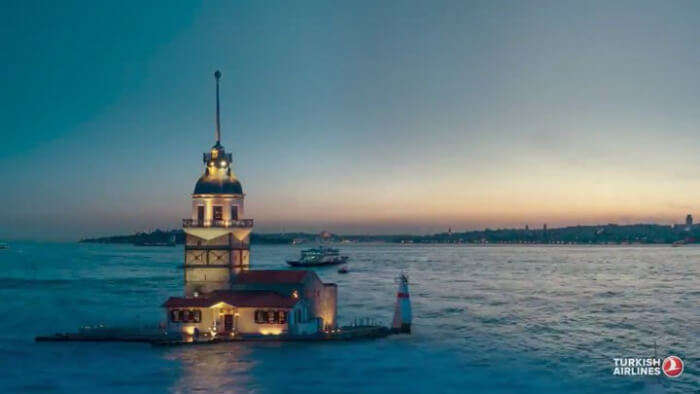 To fuel your daydreams here we are yet again with an inspirational post like none other. If you are spending hours at your workstation, working on that important excel sheet, then you mustn't go forward and scroll, as you're about to watch the dreamiest travel videos in the internet today.
These videos go miles apart to pull you into the screen, so you find yourself standing, moving with the director. There is no way you will not want to pack your bags anyway. Talking of aesthetics, the creators of these videos surely have spent days with all the dedicated to come up with a masterpiece.
However, if you are ready to take a journey to another land, without having to spend even a penny, then put your earphones on, and watch these travel montages in highest resolution! Don't worry you will not be spending hours on this as all of the videos have a duration of less than four minutes.
10. A Taste of Austria by Film Spektakel
Not a single word spoken, but there's music in the video. The sound of babbling river streams, the song of wind, the buzz of bees, and chirps, and whispers; A Taste of Austria is a beautiful compilation of hyperlapse frames, oscillating between the alps, pastures and the glittering skyline of this hypnotic country.
Must Read: World's First Beer Pool In Austria – Because There's Nothing Like Too Much Beer
9. Italy, Rome and Gaeta by Sagar Sood
Swinging you past the coastline of Gaeta, above the Colosseum, and through St. Peter's Basilica, this travel video of Sagar's Italian trip is a cinematic experience you ought to dive in. The music gets us into the vacay mood and surely, the lady featured is a friendly host who's taking us places in this beautiful country!
8. Panama Cinematic Travel Film by Kraig Adams
Let Kraig lead you through this little-known country in Central America, Panama. You'll dive into the water with him, walk along the street markets, meet locals, sail and, believe me, you'll be in Panama entirely as you watch this cinematic travel video.
7. Iceland Travel video by Joren de Jager
Driving on the unending roads of Iceland, day in and day out. Icy shorelines, roaring waterfalls, swirling Northern Lights, a touch of wind, and the abandoned plane; this video flaunts the stunning landscape of Iceland with all the pride. Right from snow-covered valleys to stunning infrastrastructure, Iceland has it all!
Must Read: 15 Best Travel Bloggers On Instagram You Need To Follow Right Away
6. Epic Year of Travel Montage by RayaWasHere
An inspiring compilation of Raya's epic year-long trip. She toured 20 countries and 6 continents and filmed it all for you to be drenched in envy through and through.
5. Rise Up by Gunther Gheeraert
If you're hungry for culture, history and heritage, this video will fill your heart with wanderlust. Right from the curlicue mustaches of Rajasthan, India to the colorful traditional attires of African folks, this video is beautified with a personal touch.
4. Go India by Joshua Morin
What happens when a little girl takes you on a stroll, through the chaotic streets of Old Delhi, the lazy Ghats of Varanasi and the grand palaces of Rajasthan?! Well, you're left overwhelmed. This travel video by Joshua gives you glimpses of real India, its people, animals and streets. And when she says 'It's beautiful', you couldn't agree more.
Suggested Read: 15 Picturesque Places In India That Will Glam Up Your Instagram Profile
3. Flow Through the City of Tales by Turkish Airlines
The video is nothing less than a work of art, rather a masterpiece. The narrative is more like a poetry, beautiful words flowing to talk about the history, the culture and every essence of Istanbul. Taking you swiftly, slowly through many important landmarks, cobblestone streets, this video is full of Turkish flavors, you'd put this video in heavy rotation!
2. The Beauty of Thailand – Tobi Schnorpfeil
Toby asks you to close your eyes, and listen for a moment, so you can be a part of his Thai sojourn. Quite contradictly, your eyes will remain wide open, whether you're taking a mellow dip in the sea or sitting right beside him at the top of a hillock. The Beauty of Thailand will let you breathe right in the land of monks and full and half moon parties.
1. Watchtower of Turkey by Leonardo Dalessandri
Capturing Turkish faces, bazaars, Cappadocia's dreamy hot air balloon rides, intricacy of Hagia Sophia, and streets, patterns; everything that's symbolic of Turkey is filmed in this video will all the grace imaginable. You cannot blink even for a second. Watchtower of Turkey is aptly named!
But if you are short on time, and seek a weekend getaway inspiration, here's an exclusive travel montage video by TravelTriangle during a weekend trip to Kasol, for a little more inspiration!
Further Read: 15 Travel Documentaries That Tell Inspiring & Compelling Tales Of Wanderers