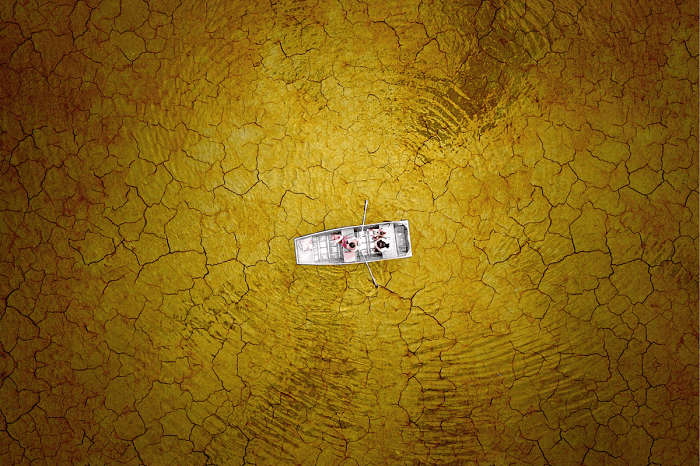 Are you one of those people who gets blown over by Drone Photography? Then we have a treat for your eyes right here!
With thousands of bird's-eye pictures being uploaded over the Internet each day, it's not surprising how popular this genre of photography has become. Dronestagram is bringing together people from different parts of the world, people who are loving how this technique gives their photos a different angle so that they can take creative pictures of otherwise sober looking landscapes.
Best Drone Photos Of 2017
Every year, Dronestagram picks 20 best pictures of the year from its Annual International Drone Photography Contest and puts it out for the world to see. It recently announced the winning entries for 2017 and the results have left us speechless! Take a look.
KEFALONIA MELISSANI CAVE

WATERLILY

CONCRETE JUNGLE

DAWN ON MERCURY TOWER

SALT FIELDS

PORTUGUESE SURFER

RISING WATERS

MARIGOLDS

STAIRWAY TO HEAVEN

QUAD BIKES IN THE DUNES

STINGRAY AND GIRLS

MOTORBIKE BRIDGE OVER RIVER IN THAILAND

CRUISING THE ROUTE 66

THE MAJESTIC BEAST NANUK

GIRL AT THE BEACH, RIO DE JANEIRO

SWIMMING WITH A WHALE

TROPICAL ISLAND BEACH, DOMINICAN REPUBLIC

HIPPOS.

CRACKED MUD BOATING

SVETI STEFAN HOTEL

Stupefying, aren't they? Which ones are your favourite? Tell us in the comments below.