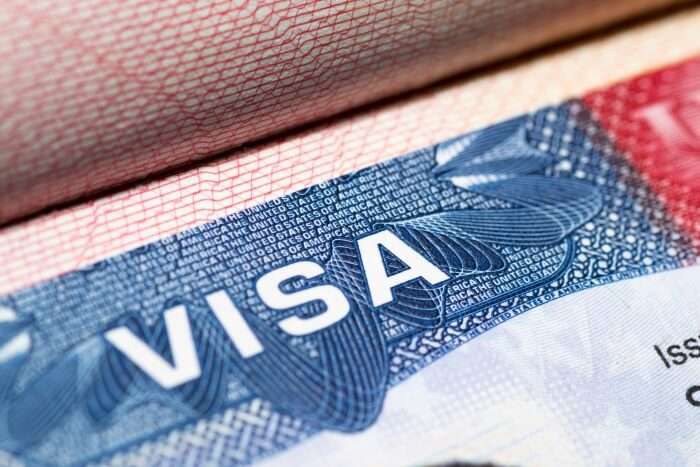 Dubai is one of the most preferred destinations across the globe when one wants to experience the ultra-modern hotels, lavishing malls and sublime beaches. Dubai visa for Indians can be availed via online visa service, handled by iVisa. Now, Indians can get Dubai visa in merely 2 hours by simply filling out an electronic application form. Whether you are applying for a tourist visa or business visa, the following details will surely give you a broader understanding of Dubai visa application formalities:
Dubai Visa For Indian Citizens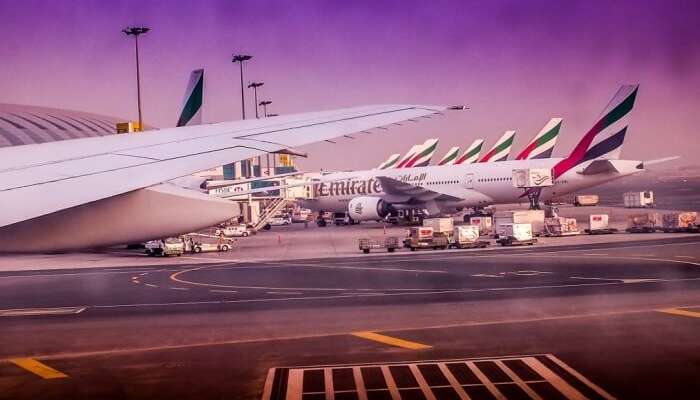 Dubai visa can be attained by following three easy steps, that's, getting a quote, paying online, submitting documents and finally the traveller will receive their Dubai visa. Following is the complete guide of Dubai visa for Indians that every traveller must read before visiting the place:
Types Of Dubai Visa For Indian Travellers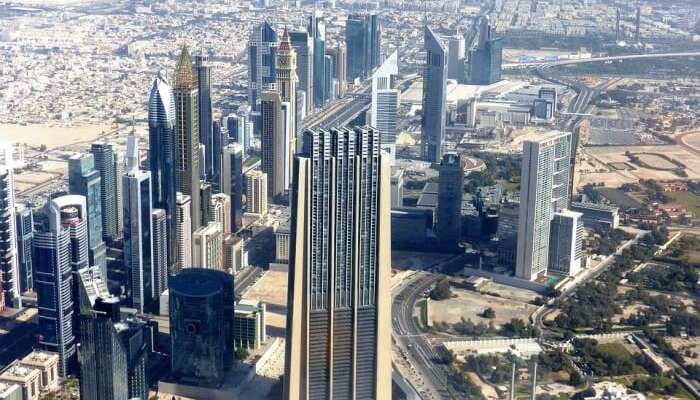 Like other countries, Dubai grant four-types of visa i.e. tourist visa, transit visa, business visa and work visa. One can select the type of visa depending on the purpose of their visit to this city of lights! Following are the types of Dubai visa for Indian tourists:
1. Tourist Visa
Are you planning a holiday in Dubai with your friends or family? Dubai attracts thousands of tourists from India every year esp. those interested in luxurious and adventurous expedition. Dubai visitor visa is given to the travellers who wish to travel for a holiday in Dubai. This visa will be valid for a period of 60 days. This Dubai single entry tourist visa cannot be extended and the traveller requires to present a sponsorship from a UAE resident, company or hotel.
Must Read: 10 Wedding Venues In Dubai In 2021 For A Fairytale-Inspired Union
2. Transit Visa
This visa is granted for a very short period of time. Travellers heading to some other country but willing to spend 1-2 days in Dubai, opt for this visa. Transit visa is valid for 14 days from the date of issue and the traveller cannot stay for more than 96 hours with this visa in Dubai. If you are planning to visit some other country and have a layover in Dubai then you can explore this place for nearly 96 hours with Dubai Transit Visa.
Suggested Read: Flying To Dubai Is Cheaper Than Going To Varanasi This Weekend & No, It's Not A Hoax!
3. Business Visa
Dubai lures numerous gold, textile and spice traders from India. If you are travelling to Dubai for business purpose or investment, then you must apply for a business visa. To apply for this visa, one needs to be sponsored on the basis of the ownership of a business in the United Arab Emirates.
Suggested Read: 6 Best Homestays In Dubai That Are All About Glitz, Glam, And Grandeur!
4. Work Visa
This visa is for Indians willing to work in Dubai. Work visa can only be obtained by the employer or sponsor on behalf of the traveller. The travellers should not fill any visa application form for the Dubai work visa. All the expenses and formalities will be done by the employer or sponsor for travellers planning to work in Dubai.
Suggested Read: This World's Biggest Shopping Mall In Dubai Will Be Your Next Shopping Paradise
Documents Required For Dubai Visa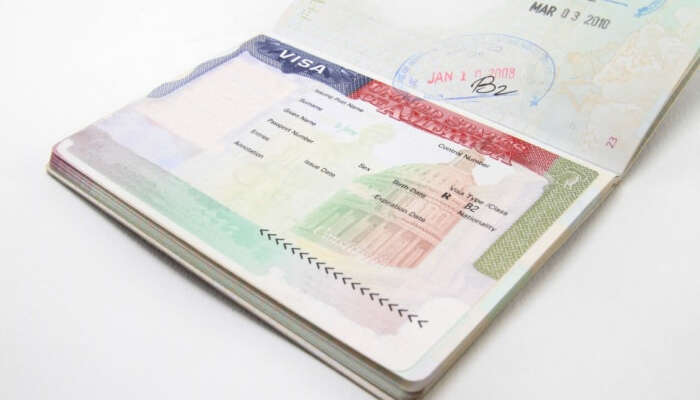 Whether applying for Dubai tourist visa or business visa, one needs to provide a few documents while filling the visa application form at iVisa. Following is the list of common documents required for Dubai visa:
Your Passport which is valid for at least 6 months after you return from Dubai.
A photocopy of your filled visa application form.
Two passport size photographs.
Covering letter stating the purpose and duration of the visit.
Original confirmed return ticket
Hotel reservation receipt.
A photocopy of PAN card
A photocopy of income tax returns
An investment amounting INR 5 lakhs or above in the form of fixed deposit.
A female solo traveller will require an NOC from father or husband.
Suggested Read: Indoor Forest In Dubai: A Unique Place To Hangout Amidst Flora And Fauna
How To Apply For Dubai Visa?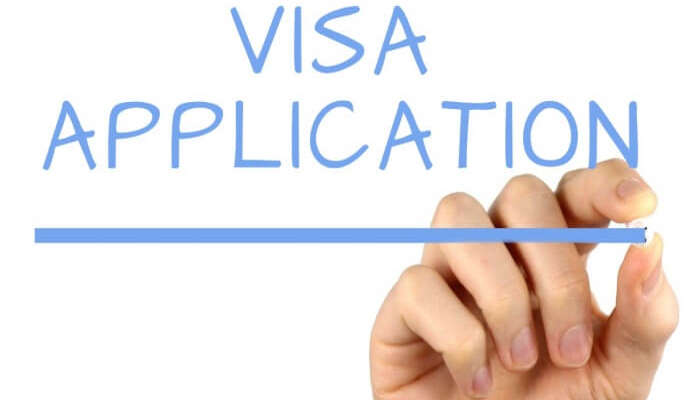 After ensuring the mentioned documents, one can proceed to the visa application form. Dubai visa application form involves a few simple steps that can be easily completed. In case of any assistance, one can seek support from the helpline at iVisa portal. Know the steps to get a Dubai visa:
1 Filling The Application Form
Following are the three processing options offered at iVisa:
Standard Processing: The traveller needs to pay USD 132 and this request will be processed within 2 working days.
Rush Processing: One needs to pay USD 162 and the application form will be processed within 24 hours.
Super Rush Processing: This is the most expensive process which involves paying USD 192 as an application fee. This is the fastest option as the application is processed within 2 hours.
Suggested Read: The World Islands: A Detailed Guide To This Man-made Marvel In Dubai
2. Pay The Application Fee
The next step is to pay the visa application fee according to the processing option selected by the traveller while filling the application form. The traveller is advised to check the application form meticulously before paying the Dubai visa fee. In case of mistakes in the application form, you may have to repeat the process.
Suggested Read: Dubai Monuments: Blended List Of 8 Enchanting Old And New Monuments In The City!
3. Uploading Additional Documents
The last step is to upload the additional documents that will improve your chances of getting the visa. The portal will suggest you regarding the documents that could be uploaded to improve the status of your application for Dubai visa.
After completing these three steps, the traveller will receive an email in PDF format. The status of your visa application will be intimated within the prescribed time depending on the process you have selected.
Further Read: The Lost Chambers Aquarium: Know All About This Exciting Avenue In Dubai
If you are planning an expedition this scintillating city then knowing the details of Dubai visa for Indians will surely help you in planning your trip. Experience the towering skyscrapers, enormous shopping malls, desert safari tours and other electrifying activities in Dubai by booking a trip to Dubai with TravelTriangle. You can also get your itinerary customized according to your interests here!
Frequently Asked Questions About Dubai Visa For Indians
Q. What are the types of visas available for Indians to visit Dubai?
A. Tourist visa, business, work, and transit visa is available for Indians to visit Dubai. You can get a visa for Dubai within 2 hours of filling out the application form.
Q. What is the range of fees for visiting Dubai?
A. The fees can range from INR 2500 to INR 20,000 depending on the visa you opt for. This is one of the easiest visas you can get to visit Dubai. The process is simple and the duration is less compared to getting visas for other countries.
Q. What is a transit visa and for how long is it valid?
A. Travelers stopping over Dubai while traveling to other countries can opt for a transit visa. It is valid for 14 days. On your visit, you can take a short trip and go sightseeing in Dubai before you head towards other countries.
Q. What are the additional documents you need to travel to Dubai?
A. Apart from your passport and financial documents, you will need to submit a travel itinerary that includes copies of the hotel in which you will stay and flight tickets so the authorities know your duration of stay.
Q. What are the traveler tips to follow when you visit Dubai?
A. Keep all of your documents and address proofs handy even if they are not mentioned in the guidelines. This is a useful tip to follow to save yourself from a lot of trouble.
Q. How long is a Indian tourist visa valid in Dubai?
A. A tourist visa from India is valid for two months from the date it is issued. You can extend the tourist visa for a maximum duration of 40 days.
Q. Who could be a sponsor when you are visiting Dubai for business or work?
A. The sponsor could be your employer, relative, friend, travel agency, or anyone who is a permanent resident of UAE.
---
Looking To Book An International Holiday?
Book memorable holidays on TravelTriangle with 650+ verified travel agents for 65+ domestic and international destinations.
---
People Also Read:
United Arab Emirates Visa For Indians Malaysia Visa For Indians Indonesia Visa For Indians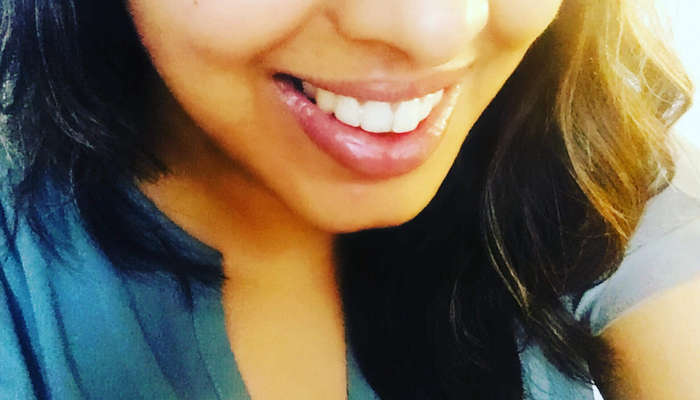 Comments
comments