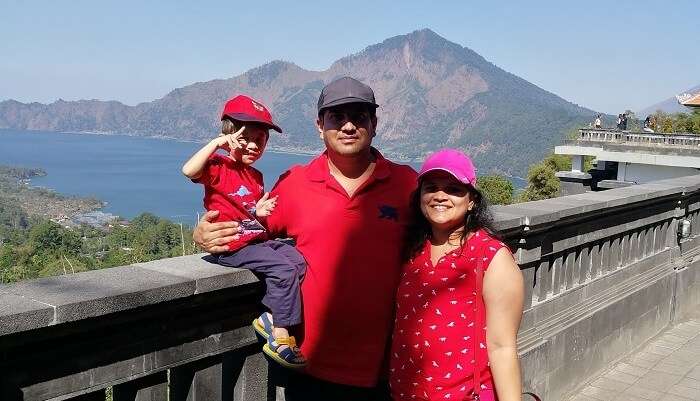 Bali is truly a paradise for people who love to admire the beauty of beaches and the ancient temples for which this Indonesian Island is famous. Not just this stands out to be one of the best places for honeymoon, but one can also plan a family travel to Bali. There is a long list of attractions to explore and things to do which can be experienced with family and friends. Just like every other traveler, Minal wanted to see the tranquil beauty of Bali along with her husband and her kid. From the relaxing beach tours to the Instagram worthy snaps at the temple, she had covered all the best aspects of visiting Bali even if you have a kid. If you are also planning a family travel to Bali, make sure to take some tips from Minal's surreal experience and enjoy your own personal time away from the hustle-bustle.
Details Of Our Family Travel To Bali
Trip Type: Family Trip To Bali
Cost: INR 1,52,400
Duration: 5 Days 4 Nights
No. Of People: 2 Adults, 1 Child
Inclusions: Breakfast, Airport Transfer, Airfare, Travel Insurance, Local Tours And Sightseeing
Exclusions: Lunch, Dinner, Visa
Travel Agent From TravelTriangle: Tour Hunt Pvt. Ltd
Our Itinerary Looked Like This
Day 1: Arrival At Bali, Transfer To Hotel
Day 2: Visit To Celuk Village
Day 3: Temple Tour And Visit To Git Git Waterfall
Day 4: Day At Nusa Penida
Day 5: Departure
Shopping In Bali: A 2022 Retail Therapy Guide On What To Buy & From Where
Experiences Of Our Family Travel To Bali
1. Romantic Candle Light Dinner At Jimbaran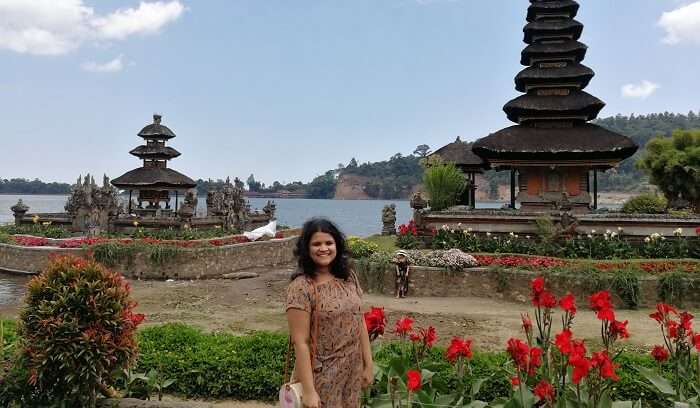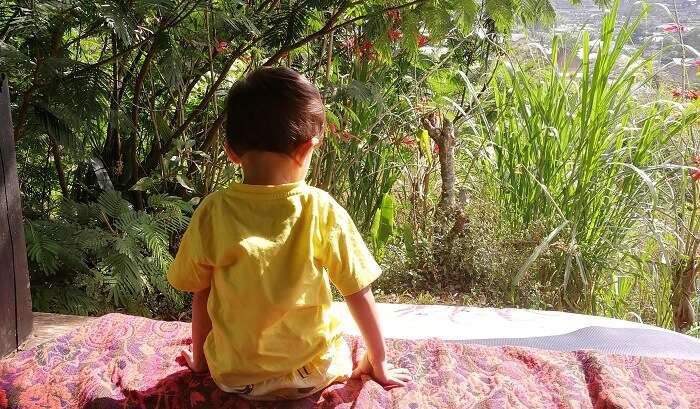 Sitting by the sea, feeling the pleasant air on our faces while we relished our food was like that perfect movie shot moment for us in Bali. The romantic candle light dinner which we enjoyed sitting at Jimbaran was so relaxing and we enjoyed every second of that moment. Later we also went for taking a stroll by the beach enjoying the cozy weather.
2. Visit To Kintamani Volcano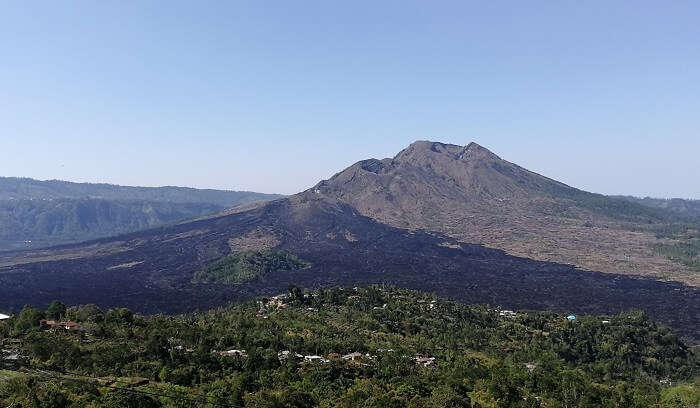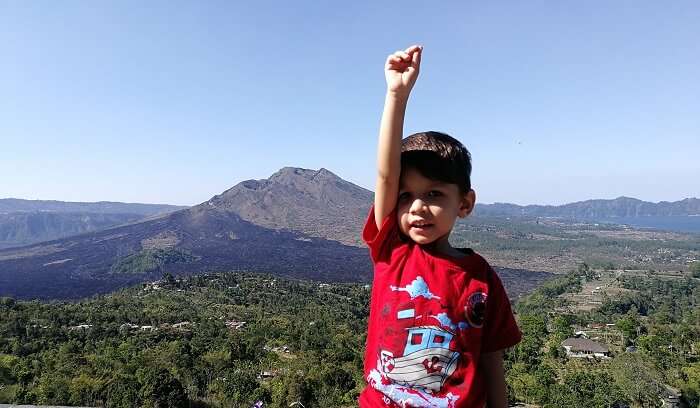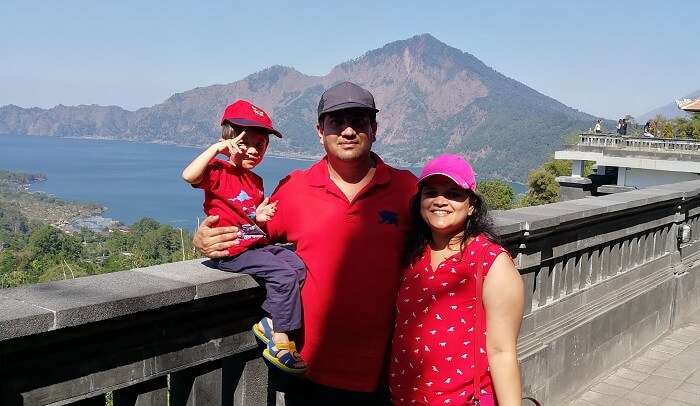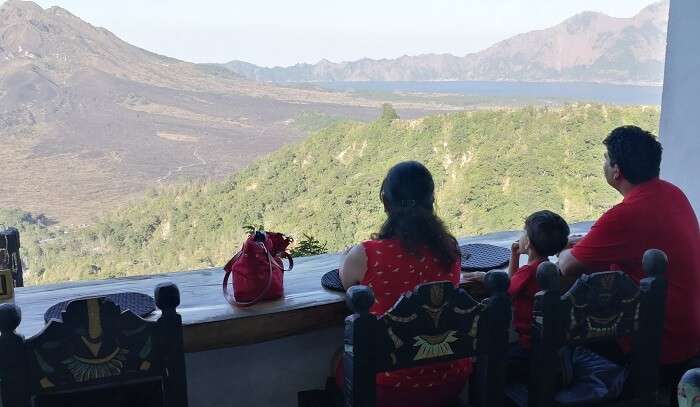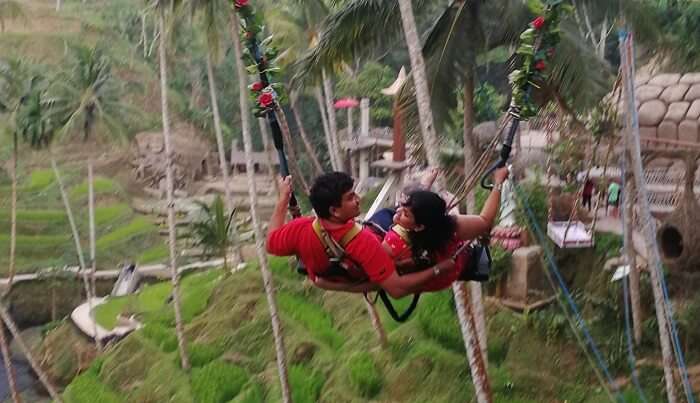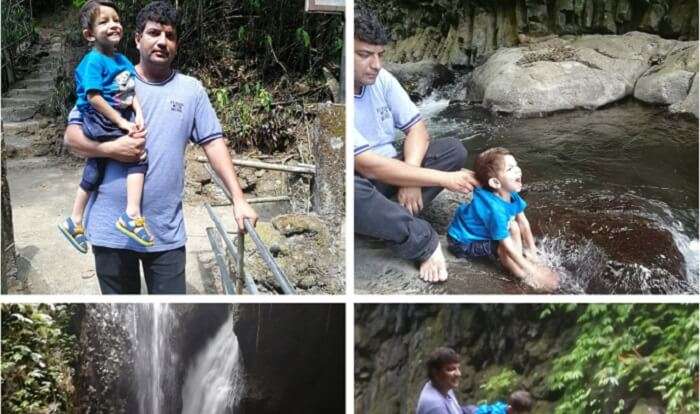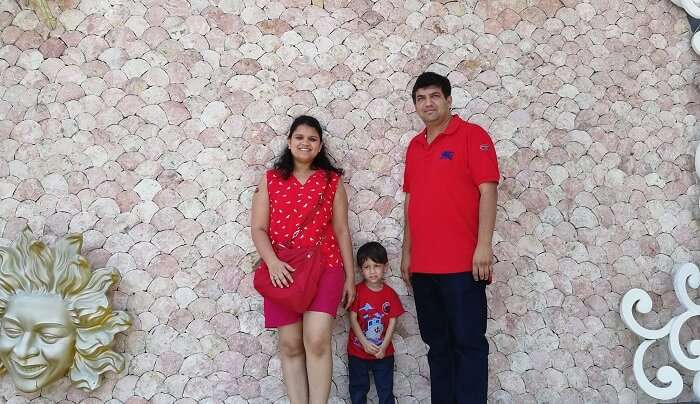 On day 2 of our family travel to Bali, we went to witness the Kintamani Volcano at Mount Batur. This was quite a scenic place which also has a small village lined by the high mountains. Alongside this we had a comfortable lunch along with an amazing view of the Mount Batur in front of us. Adding to the experienced of the Day 2 was the Ubud Swing which added a touch of adventure to our vacation. Standing there we were also able to witness the lush green rice plantations.
Bali In January: A Guide For Those Planning A Trip In The Beginning Of 2022
3. Exploring The Ancient Tanah Lot Temple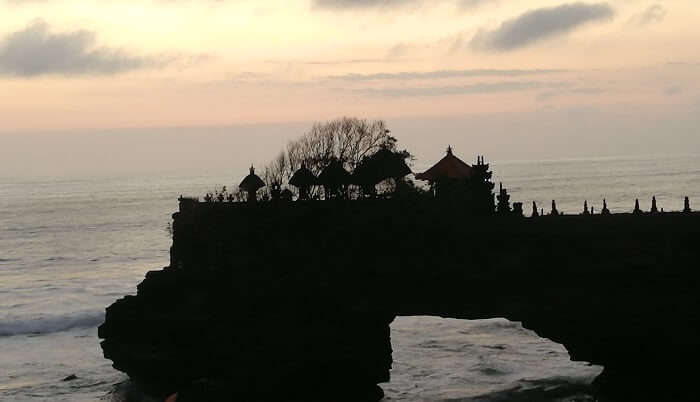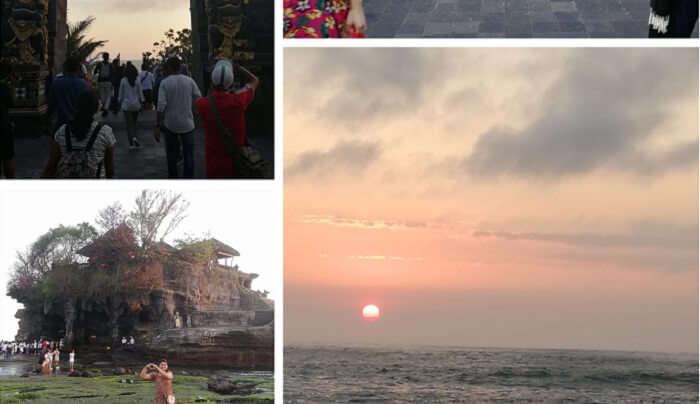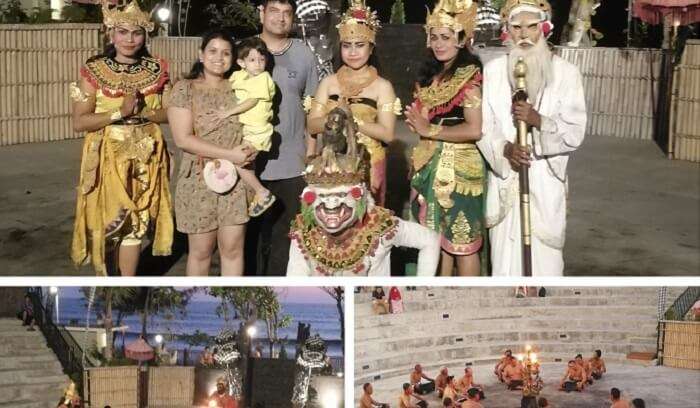 On the next day we went to Tanah Lot Temple which is called the "Land on the sea" in Balinese as the temple is sitting on a rock amidst the sea shore. With the blue sea in the backdrop, this place was the best throughout the trip to click pictures. Alongside that there are many shops like the handicrafts, bags, clothes and beads. We also explored the wide choices of local food options available there. And as the day started to settle down, we waited there to watch the famous Kecak Dance where they depicted the great story of Ramayana in the form of dance around the fire.
4. Nusa Penida Island Tour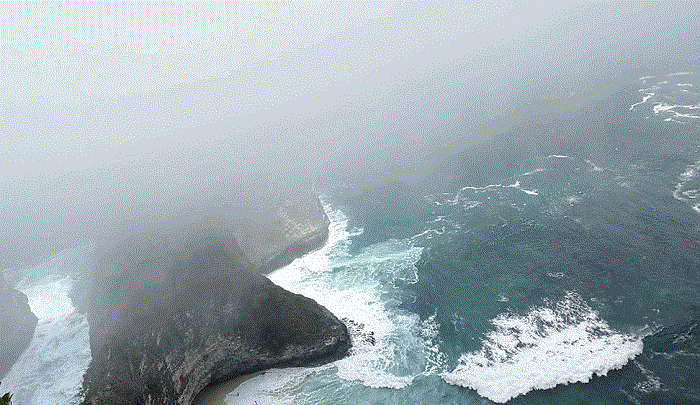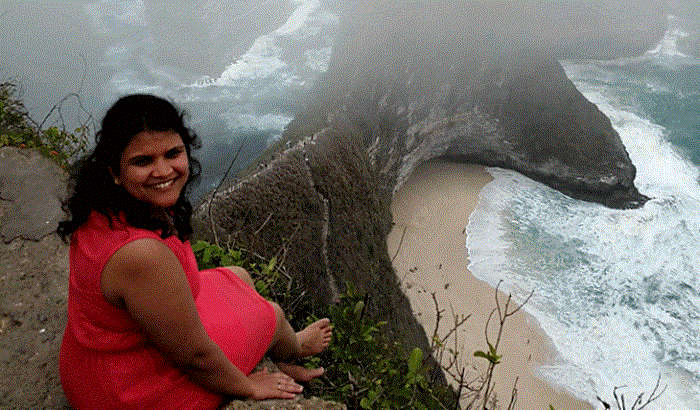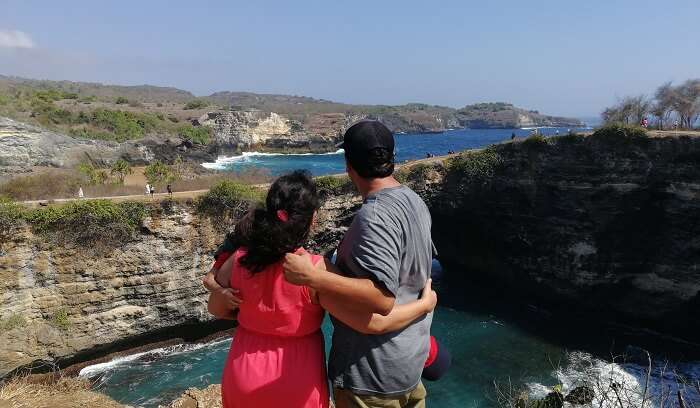 The Nusa Penida Island tour was quite an action packed day where we experienced a lot of adventure. We started the day with ferry ride, jeep ride and boat rides. Alongside that we also visited the 4 beaches which includes Kelingking Beach, Crystal Beach, Angel Beach and Broken Beach. Apart from that we also got the chance to witness the dolphins and experience activities like Scuba Diving and Snorkeling by the Kelingking Beach.
Highlights Of Our Family Travel To Bali
Water Sports At Nusa Penida
Witnessing The Ancient Structure Of Tanah Lot Temple
Trekking To Mount Batur
Watching the famous Kecak Dance
10 Best Islands Around Bali For Some Romantic Island Hopping In 2022!
Shopping In Bali
The experience of shopping in Bali was like a bliss keeping aside the problem with the currency denominations. Some of the best items to buy from Bali are wood carvings, clothes, dream catchers, beads and the beautiful cane bags.
What To Pack For A Family Travel To Bali
While packing for Bali make sure to carry a good camera, loads of beach wear comfortable clothes and sunglasses to walk around the streets and beaches without much effort.
 A Sojourn In Thailand Or Bali For Honeymoon In 2022? We'll Help You Decide
Do's And Don'ts In Bali
While in Bali, make sure to not miss Nusa Penida as it is one of the most beautiful parts of Bali.
Make sure to drink only bottled water when in Bali
Dress modestly when visiting a temple. Avoid wearing shorts and sleeveless clothes.
Exchange money only at banks and ATMs.
Our Experience With TravelTriangle
This is our 3rd time with Travel triangle and it was a good experience like always. Thank you to the timely updates and the coordination of the team here (India) and in Bali which enabled us to explore and visit all the places as we intended to.
Murali's Trip For 4 Days In Bali Will Inspire You To Set Your Own Travel Goals
Are you also planning a vacation along with your little one? Then Bali has all the reasons why you shouldn't miss out adding this in your travel list. From the surreal beaches to the extravagant markets, there is everything which will definitely add an edge to your family vacation. So without much thought, take down tips from Minal's vacation to Bali and enjoy a fascinating trip of your own!
For our editorial codes of conduct and copyright disclaimer, please click here.
Questions People Ask Before Planning A Bali Holiday
Is Bali suitable for families?
Bali is quite a popular destination for a family vacation as there many attractions to explore and also well-established tourist facilities. Alongside this, Bali is considered to be a safe and affordable destination to be visited.
Where do families go in Bali?
The most popular place to visit in Bali with family is Nusa Penida where people can hang out around the beaches and enjoy a relaxing stay.
Is Bali Baby Friendly?
Bali is a place which has friendly locals and beautiful resorts which makes the stay here with a baby hassle-free.
How much money should you take to Bali?
The Bali trip completes at an approximate price of around $100 to $150 a day which covers the food, drinks, massages, clothes and some day trips.
Is Bali cheaper than Thailand?
No. Thailand is much cheaper for on-ground costs like the hotels and food while the tours around can be expensive.