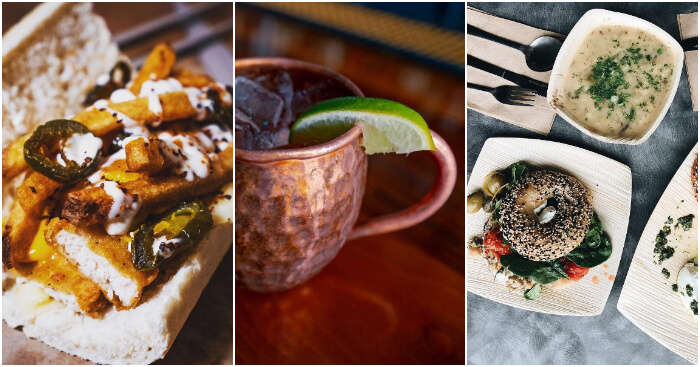 From restaurants to takeaways, Mexican to Asian, Fargo restaurants serves the best of world cuisine on a platter. While every cuisine can best be portrayed by seasoned chefs in Fargo you will find all the multi-cuisine restaurants to be among the top. The food of Fargo can be described as exciting, to say the least. If you leave aside the food and concentrate on the drinks, you won't be disappointed. The best brews are served here and head to any pub, and you will be treated to some of the most exciting cocktails.
Top 12 Fargo Restaurants To Dine At
A treat for all foodies, restaurants in Fargo is no less than an adventure. Thrilling, calming, satisfying, and filling, the restaurants of this city are every foodie's dream come true. Take a look at some of the best restaurants in Fargo before planning your trip!
1. Doolittles Woodfire Grill
A favorite among the locals, Doolittles Woodfire Grill enjoys a huge loyal fanbase. This woodfire grill is famous for offering some of the most exciting unique preparations, but once you turn to the usual, they are not at all disappointing. Some of their most loved dishes include hanger steak, chicken wings, scallops, and the artichoke dip. One of the best places for couples and families, it also serves as a great place to conduct meetings! Along with the cozy ambiance, you will find their service to be friendly, prompt, and attentive. While in the city, if you feel like treating yourself to a feast, this is one of the top places to visit.
Must try: Smoked Sirloin Mushroom Ravioli, Walleye Fingers, Barbecue Chicken
Location: 2112 25th St SW, Fargo, ND 58103, USA
Cuisine: American
Google rating:4.5
Must Read: 10 Hostels In Chicago That'll Make You Feel Like You've Arrived Home
2. HuHot Mongolian Grill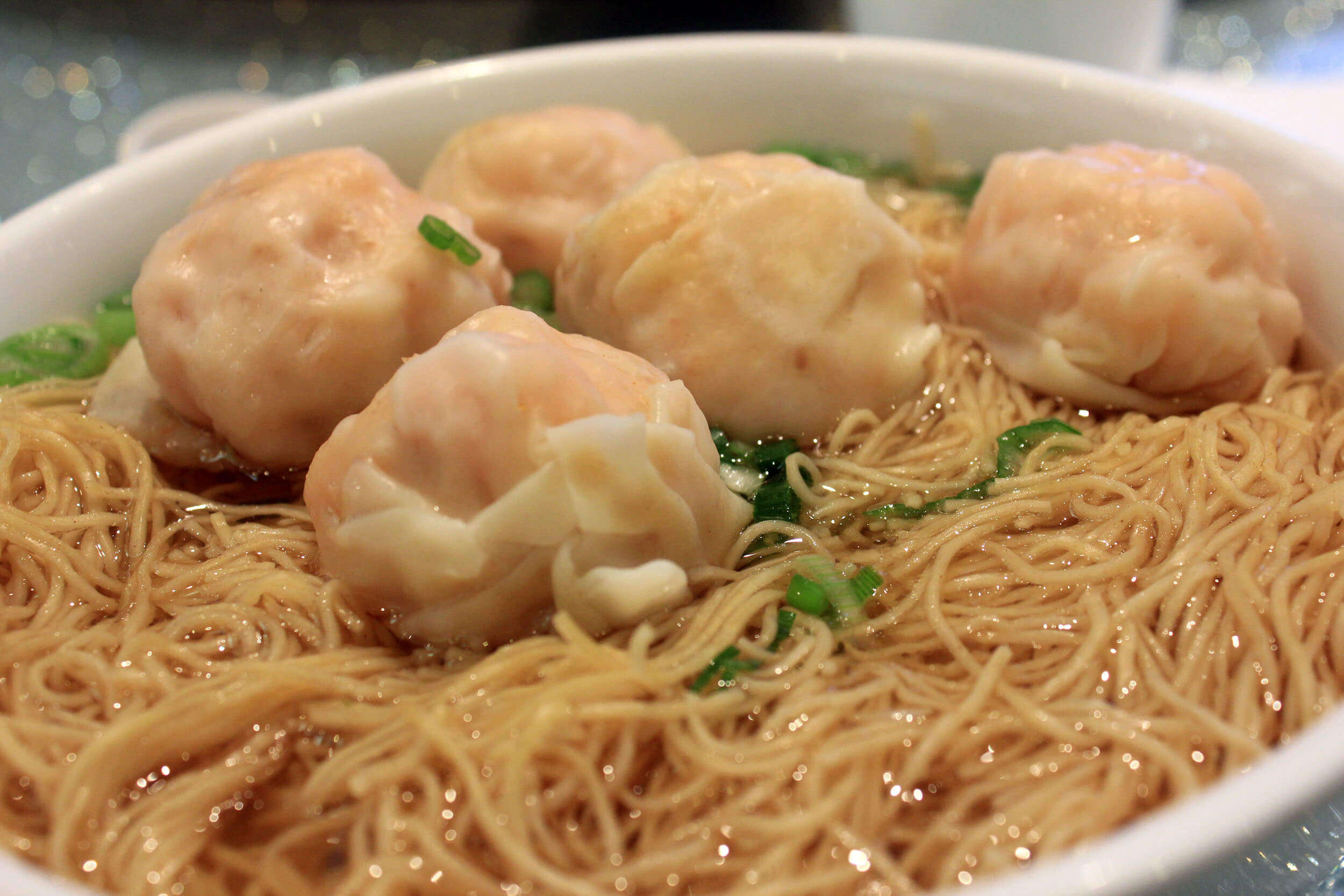 Offering delicious vegetarian as well as meat options, HuHot Mongolian Grill is another popular eatery among the local residents of Fargo. There is absolutely no doubt when it comes to the quality of food though, especially when it comes to sauces. The variety of sauces served by the restaurant are excellent, and exceptional combinations are exciting, to say the least! They have a concept of preparing your own food, and the staff helping the guests is courteous and friendly. For those looking for a quick bite, this is the perfect place to visit.
Must try: Shrimp Wonton, Egg Rolls, Black Thai Peanut
Location: 1801 45th St S, Fargo, ND 58103, USA
Cuisine: Asian
Google rating:4.4
Suggested Read: 10 Airports In Chicago For Stepping Into The Country In A Luxurious Way!
3. Mango's Mexican and American Grill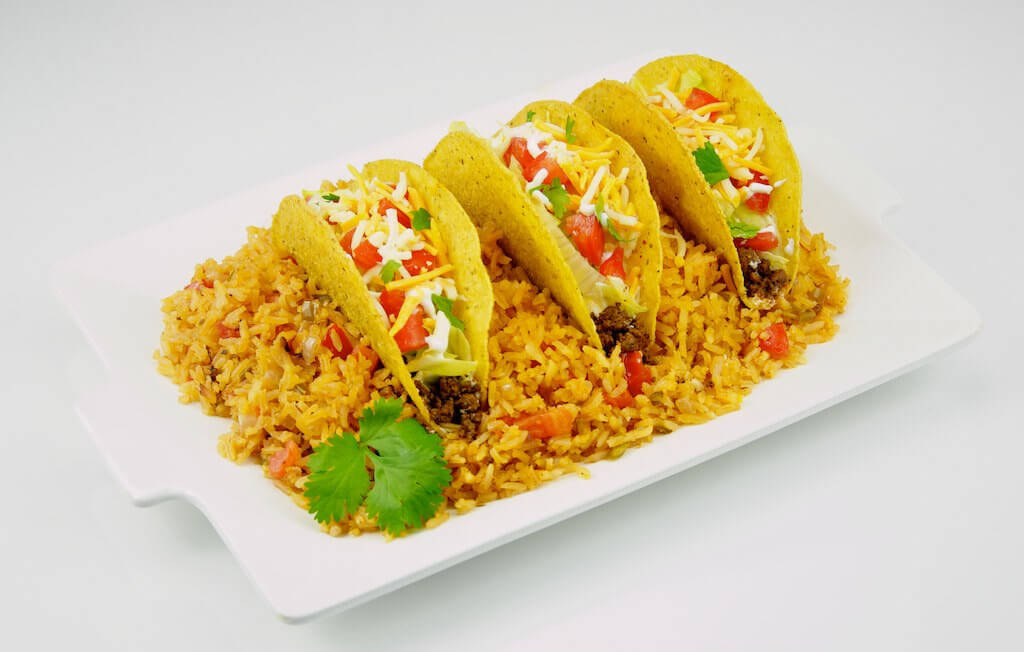 Always ready to offer their guests a number of enticing different dishes, Mango's Mexican and American Grill is a fun place to visit in Fargo. Their all-you-can-eat tacos days are popular among people of all ages, and the restaurant is quite crowded these days. Set the simple tacos aside, and the restaurant will surprise you! Excellent flavors coupled with an exciting texture make some of the dishes served here the best of the city! To add to the delicious dishes are the portion sizes. An ideal place to visit with a large group, the large portion size will give everyone a chance to taste all the different dishes. People have often complimented this restaurant on its authentic flavors and the best customer service.
Must try: Tacos, Fajitas, Chips and Salsa
Location: 2901 Main Ave, Fargo, ND 58103, USA
Cuisine: Mexican, American
Google rating:4.7
4. Blackbird Woodfire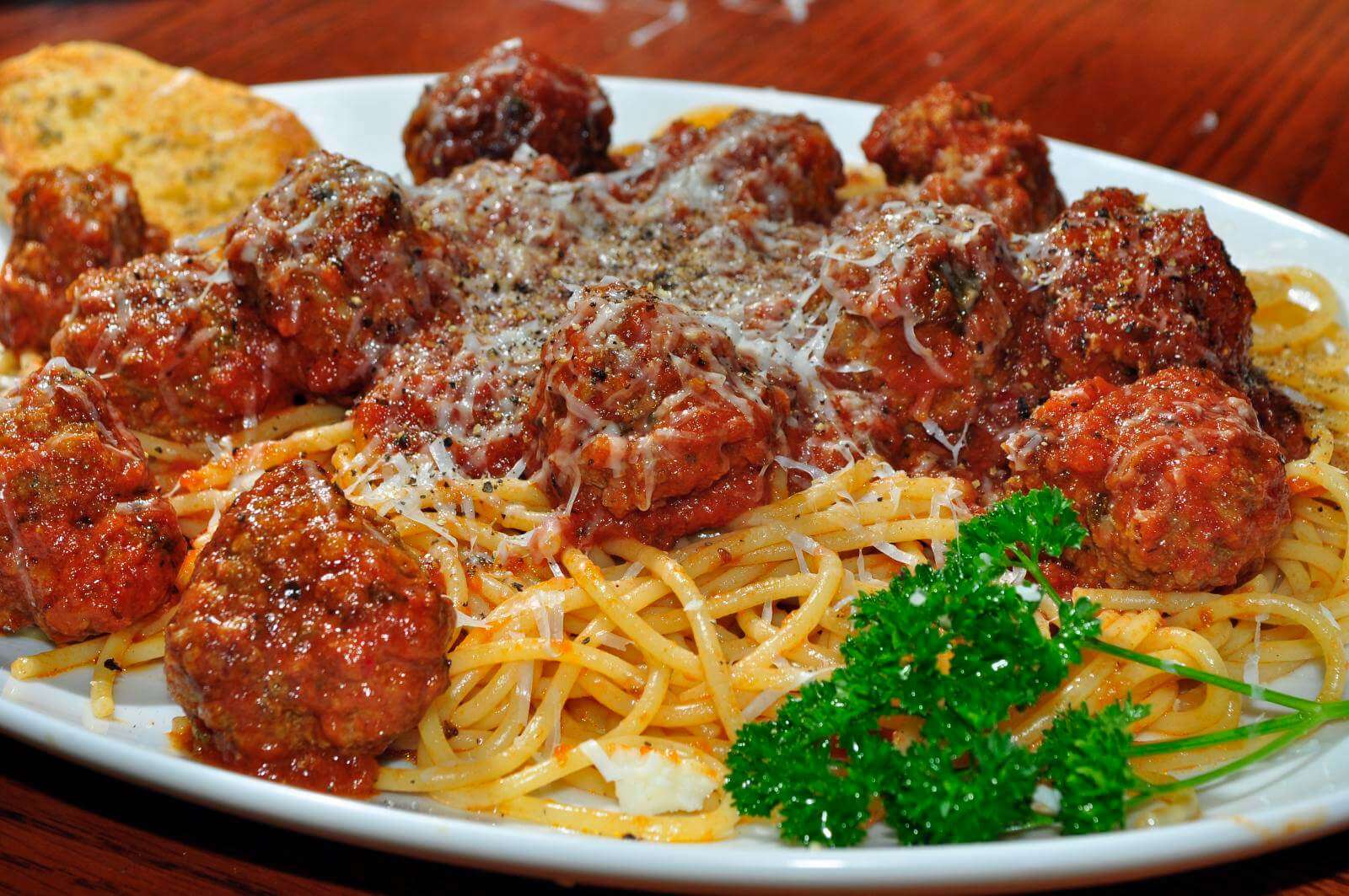 Blackbird Woodfire is one of the best pizza places in Fargo. Known for not being a typical pizza joint, the guests are served with the most unique, delectable pizza flavors. They have given it much thought about what combinations would entice the customers and excite their taste buds. The ambiance is nice and friendly, which suits the mood and the food of this restaurant. The restaurant enjoys a loyal fanbase and hence is usually crowded, so be prepared to meet some foodies here.
Must try: Bison Meatballs, Pizza
Location: 206 Broadway N, Fargo, ND 58102, USA
Cuisine: Mediterranean, Pizza
Google rating:4.6
Suggested Read: 9 Best Zoos In Chicago For Pampering The Animal Lover Within You!
5. Mezzaluna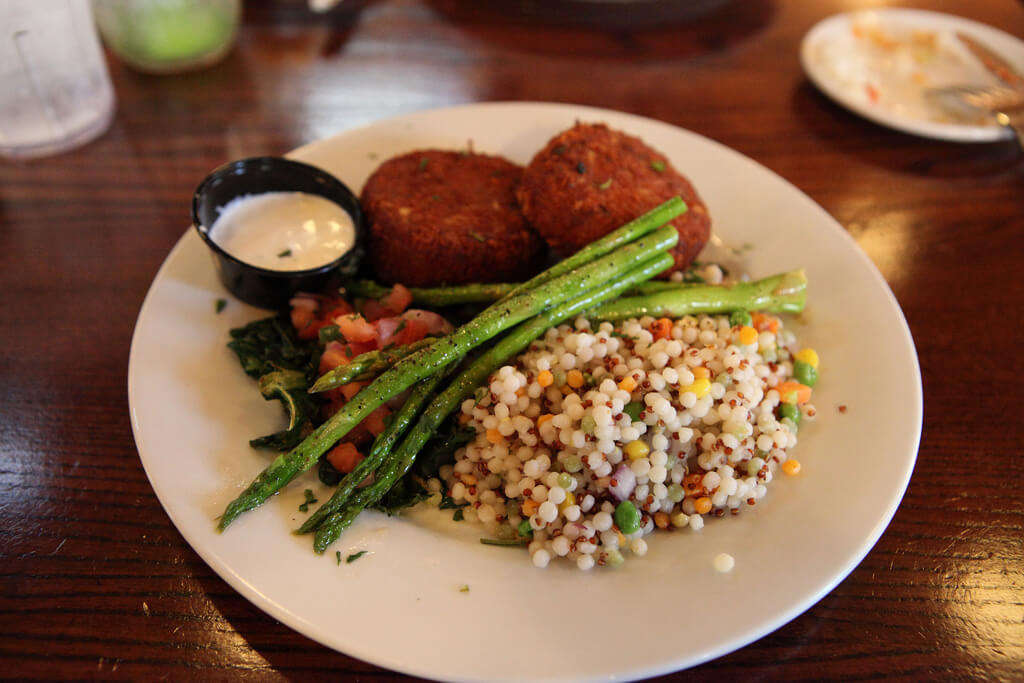 Mezzaluna in Fargo boasts of a chic decor, elegant ambiance and excellent food. While the food in fancy places may seem pretentious to many, it is quite the opposite for this restaurant. Good, healthy portion of delicious recipes is served with elegance, giving guests a fancy, yet fulfilling experience. While some may consider it to be a little heavy on the pocket, it is a favorite for many, especially if there is a special occasion. Some may call it a "must experience" in the city, and when you take a look at their wine collection and taste any of their steaks, you too will agree.
Must try: Prosciutto Wrapped Shrimp, Citrus Crab Cakes, Beef Short Rib Sage Gremolata, Grand Marnier Cheesecake
Location: 309 Roberts St N, Fargo, ND 58102, USA
Cuisine: American
Google rating:4.7
6. Würst Bier Hall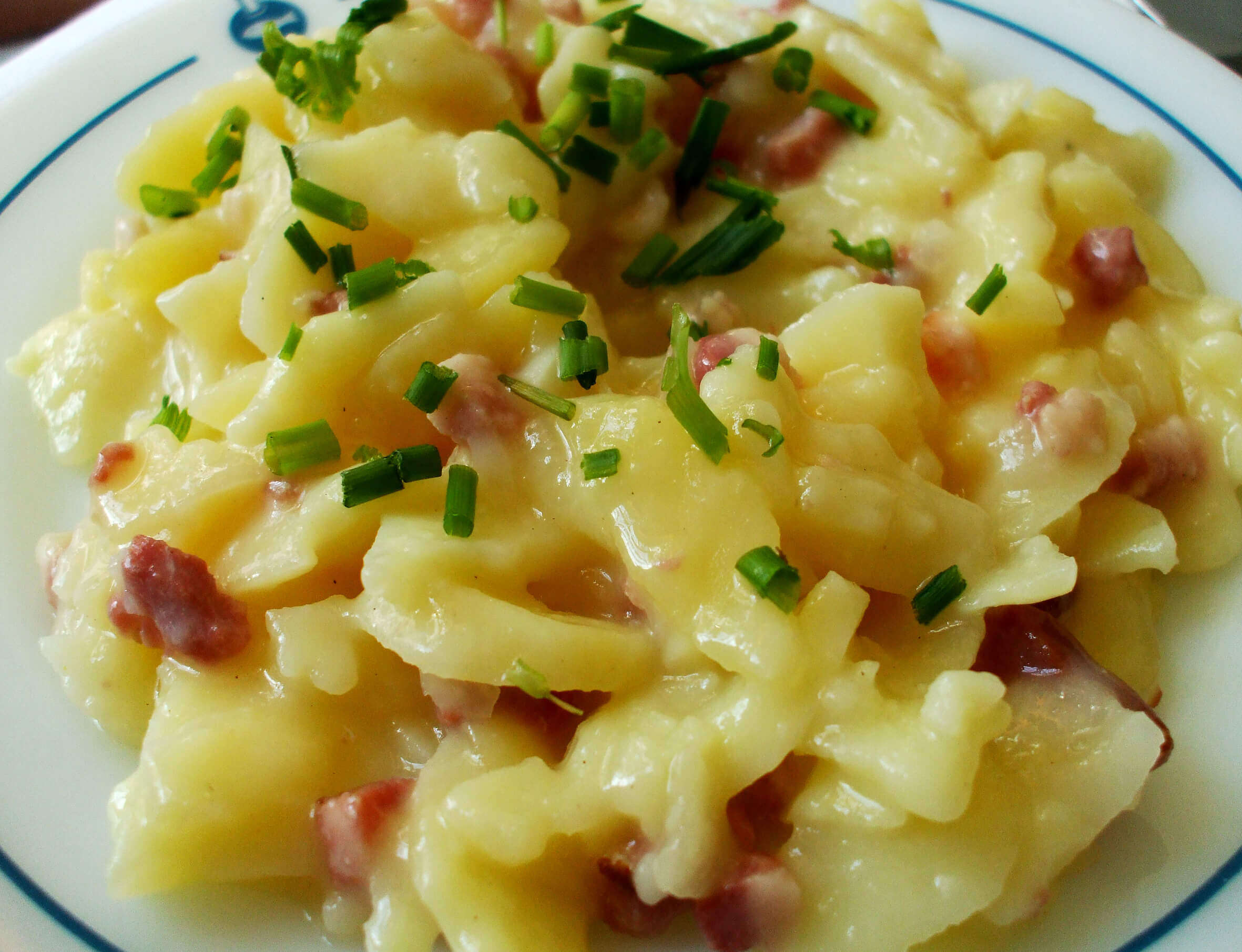 Located in a lovely restored building in Downtown, Würst Bier Hall is the best restaurant in Fargo to try out German cuisine. Their beer is famous in the city, and come to Oktoberfest, the mood of the entire neighborhood changes with this restaurant. While there are many dishes here that will tease your taste buds, there are some that have made a reputation for themselves as a crowd favorite.
Must try: Meat and Cheese Plate, German Potato Salad, Bavarian Pretzel
Location: DOWNTOWN, 630 1st Ave N, Fargo, ND 58102, United States
Cuisine: German
Google rating:4.6
Suggested Read: 10 Best Theme Parks In Miami That Will Offer You A Respite From Cliche Tourist Attractions
7. HoDo Restaurant & Lounge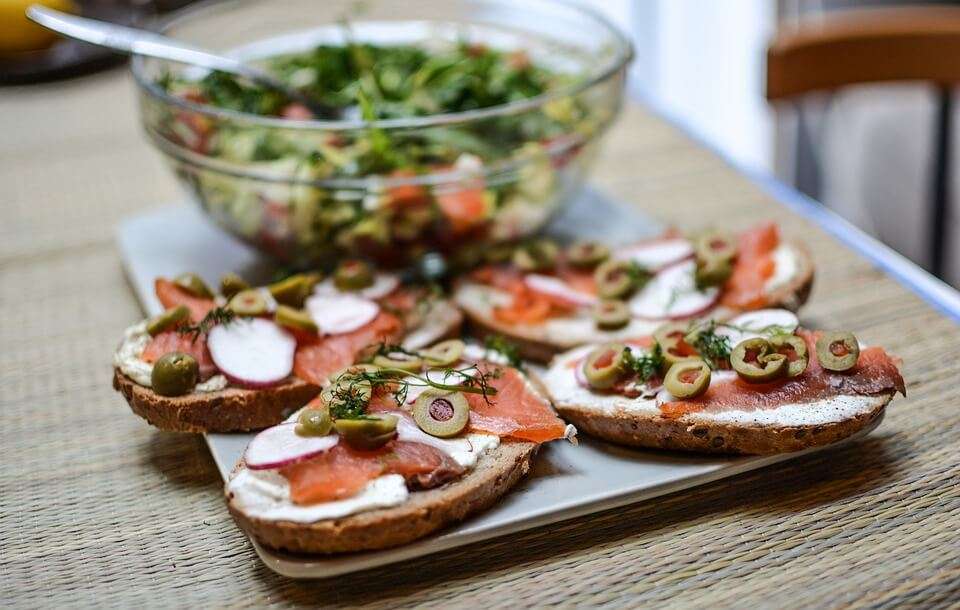 An upscale restaurant offering nothing less than excellence, HoDo Restaurant & Lounge is the perfect place to pamper your taste buds. Whether it be a first date, an anniversary or even a corporate meeting, this restaurant offers the best ambiance and the most delicious food. During the weekends, it gets a little crowded here, but if you make reservations, there is nothing to worry about.
Location: 101 Broadway N, Fargo, ND 58102, USA
Cuisine: Breakfast
Google rating:4.3
---
Planning your honeymoon but confused about where to go? These honeymoon stories help you find your best honeymoon trip ever!
Real honeymooners. Real stays. Real opinions to help you make the right choice.
---
8. JL Beers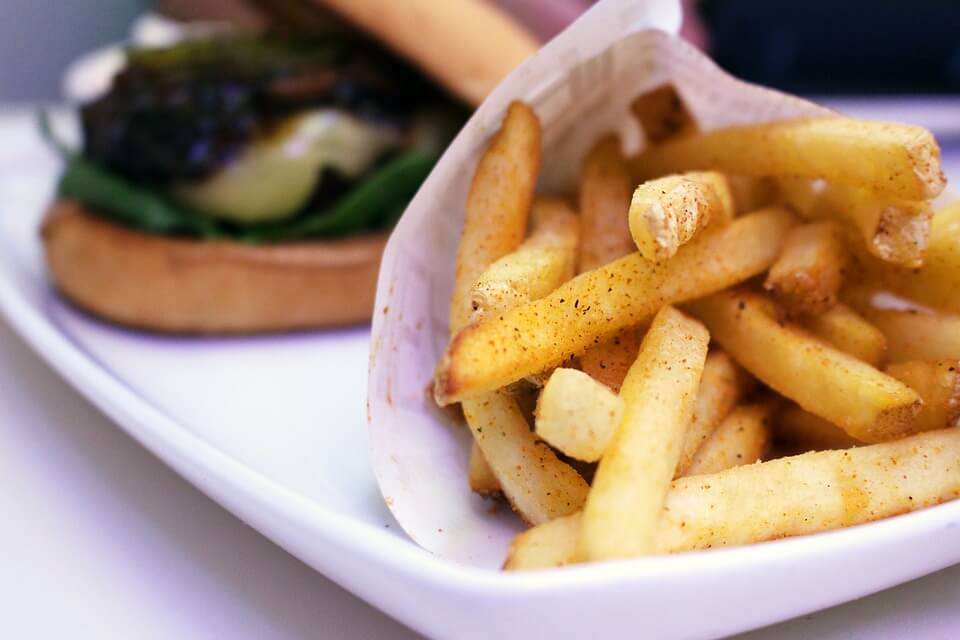 Looking for a quick bite before setting out to explore the city? Head to any one of the many outlets of JL Beers. The restaurant is famous for its burgers. Delicious, crunchy burgers are served in a number of different flavors, along with a variety of options for finger food. You will find the staff to be quite friendly, casual, and prompt. Fargo has some fancy restaurants, but the charm of JL beers is too hard to resist. You will definitely find yourself here at least once during your trip.
Must try: BLT Blue, Spicy Fries
Location: 518 1st Ave N, Fargo, ND 58102, USA
Cuisine: Burger
Google rating:4.7
Suggested Read: 10 Most Exotic Villas In Miami For Your Next Luxury Vacation
9. Lucky's 13 Pub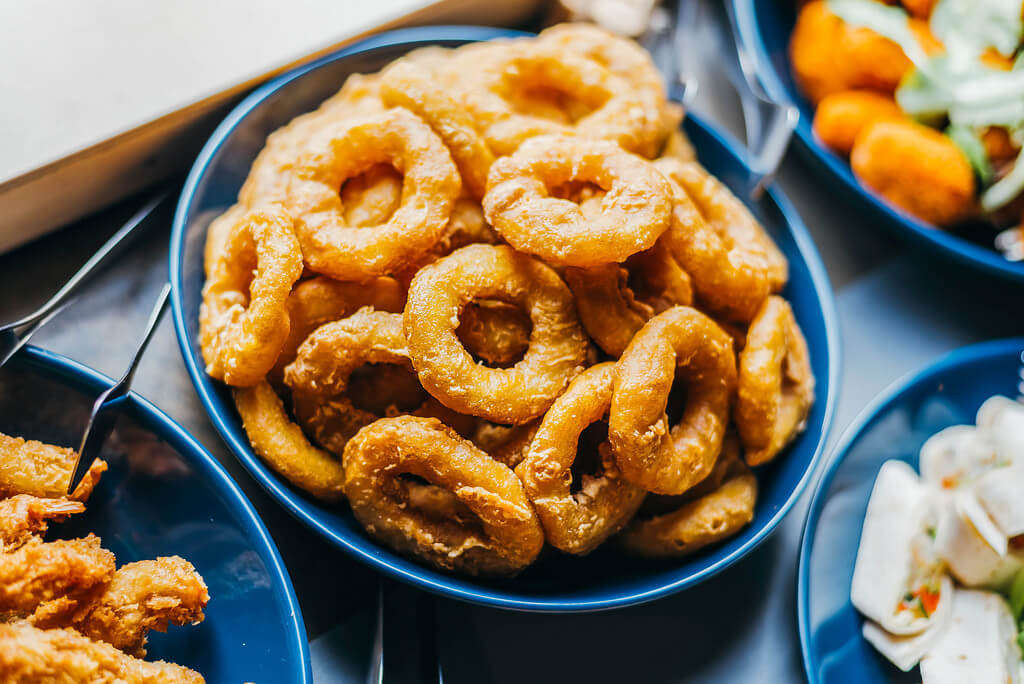 Another mini-chain pub which is a popular budget eatery is the Lucky's 13 Pub. It is perfect for budget travelers, as well as those looking for a filling quick meal. You will be pleasantly surprised by all that this restaurant has to offer. Along with an extensive, delectable menu, two other things that stand out are the portion size and the beer selection.
Must try: Onion Rings, Fresh Cut Fries
Location: 4301 17th Ave S, Fargo, ND 58103, USA
Cuisine: American
Google rating:4.4
10. Texas Roadhouse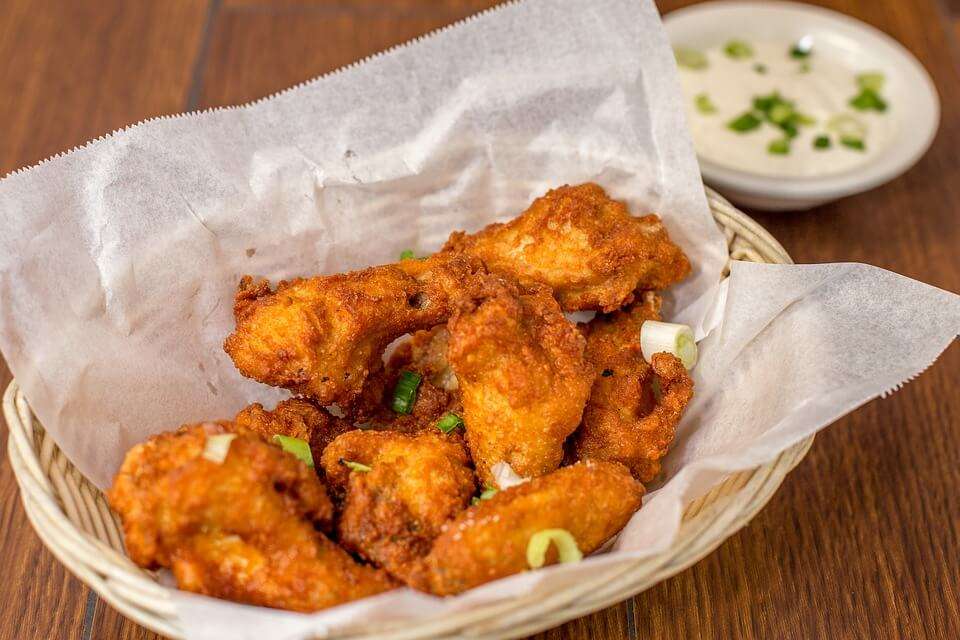 Boasting of an authentic Texas vibe, you will find the Texas Roadhouse to be nice, warm and loud. Whether it is a take out that you are planning or a casual dinner here, this restaurant serves the best quick bites in the city. A visit here is an absolute treat. All the dishes served are warm and hearty, and while elegant and pretentious may have its charm, there is nothing like a big bowl of goodness.
Must try: Grilled Shrimp, Country Fried Chicken, Dallas Filet
Location: 4971 13th Ave S, Fargo, ND 58103, USA
Cuisine: American
Google rating:4.4
Suggested Read: Top 10 Restaurants In Tanzania To Relish The Delicious African Cuisine
11. Vinyl Taco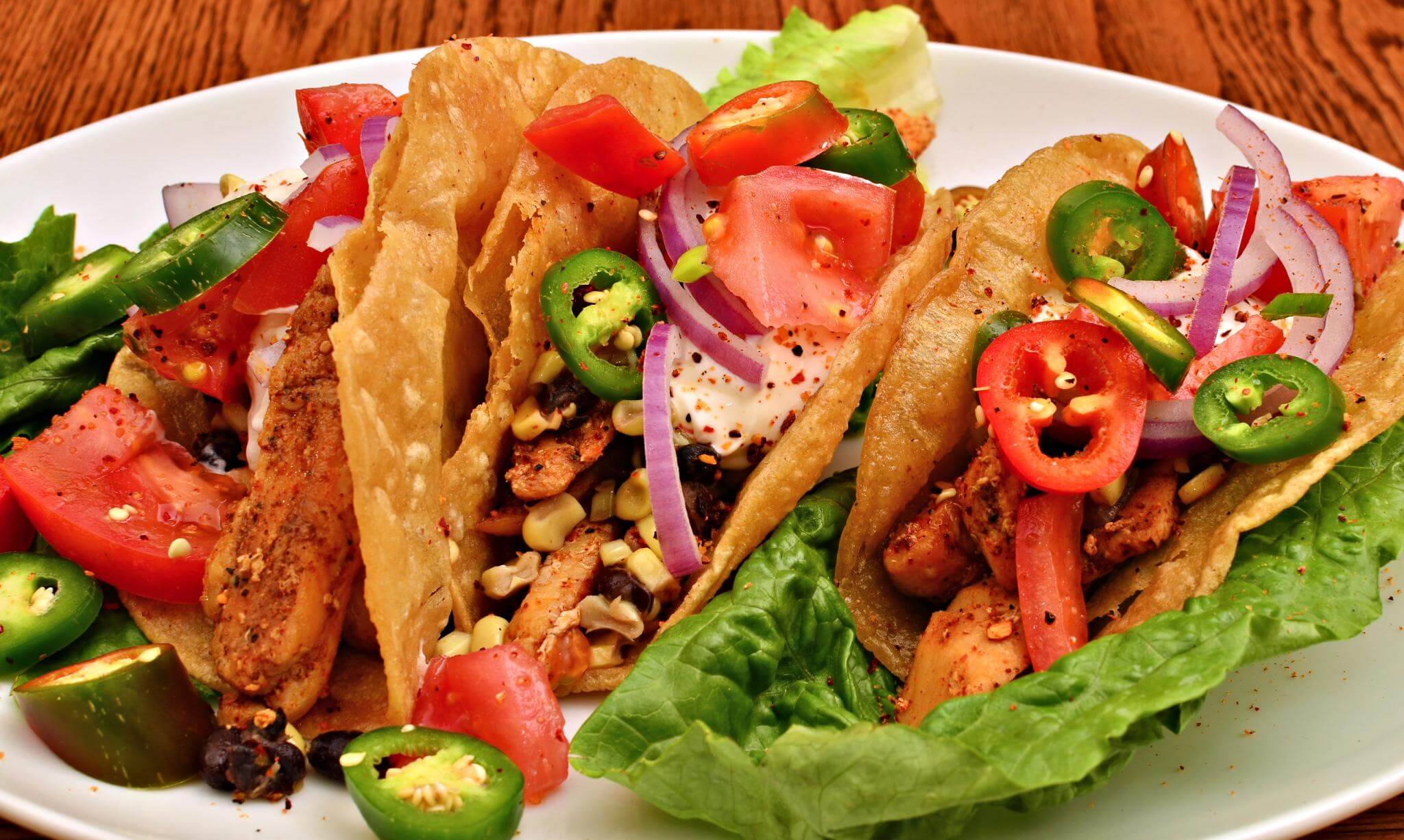 Considered to be one of the most exciting cuisines of the world, authentic Mexican food is delicious and yet it is so hard to find. Well, welcome to Vinyl Taco in the USA. Easy on the pocket and perfect for a large group, this restaurant is a must visit for all foodies while you are in the city! Talking about the ambiance, you will not only like the warm and cozy interiors but also the groovy music, which adds a little bit of magic to the food too. The service is good and the staff is friendly, prompt and courteous. Make sure to pay this restaurant a visit.
Must try: Buffalo Chicken Taco
Location: 520 1st Ave N, Fargo, ND 58102, USA
Cuisine: Mexican
Google rating: 4.5
12. The Toasted Frog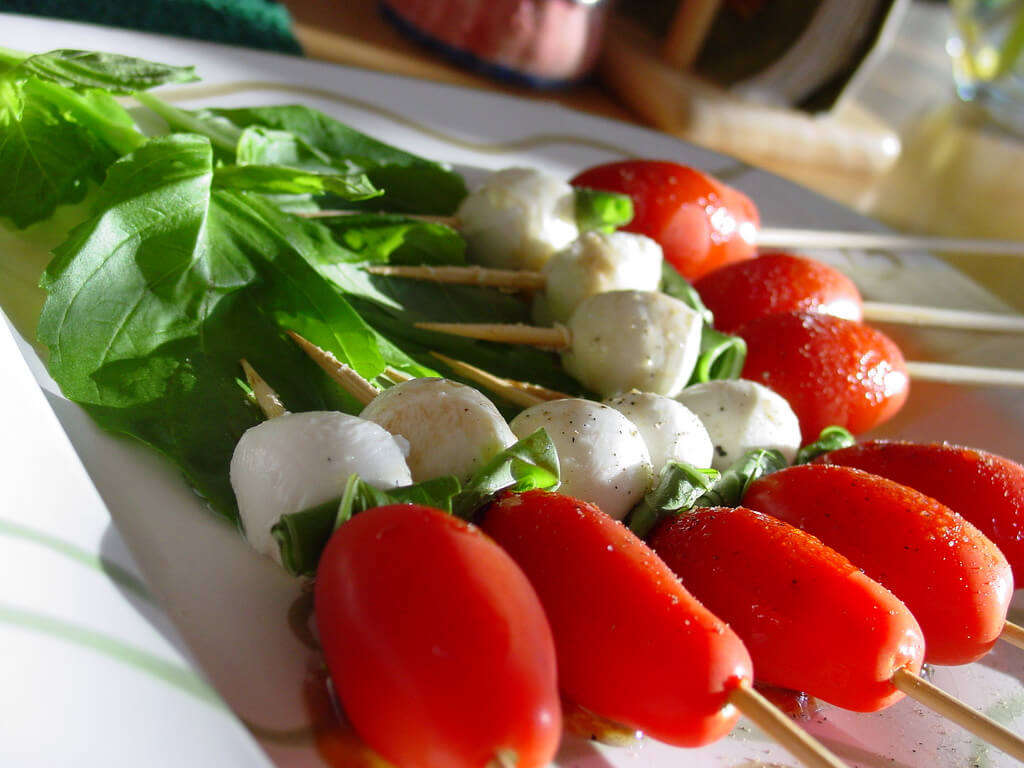 Bustling with a unique vibrant energy, The Toasted Frog is a fun place to visit. Every dish is packed with flavors, and the generous portion size is willing, to say the least. Make sure to gorge on the steak fritters, as they are delectable and is a must try for all foodies. There are many dishes on the menu that may seem to be a little overpowering in terms of flavors, however, here, they are prepared to perfection.
Must try: Caprese Salad, Elk Burger, Frog Legs, Fried Dill Pickles
Location: 305 Broadway N, Fargo, ND 58102, USA
Cuisine: Pizza
Google rating:4.5
Further Read: 10 Best Indian Restaurants In San Francisco Where One Can Relish The Rich Flavors Of Indian Cuisine!
Fargo is a wonderful place to taste a number of cuisines. People from all over the world will find something that they love the most here. A paradise for foodies, these best restaurants in Fargo are some places that offer the best of the city! Take a trip to the USA to enjoy these culinary delights. Make sure you visit as many restaurants as you can.
---
Looking To Book Your Honeymoon Package?
Book memorable honeymoon on TravelTriangle with 650+ verified travel agents for 65+ domestic and international destinations.
---