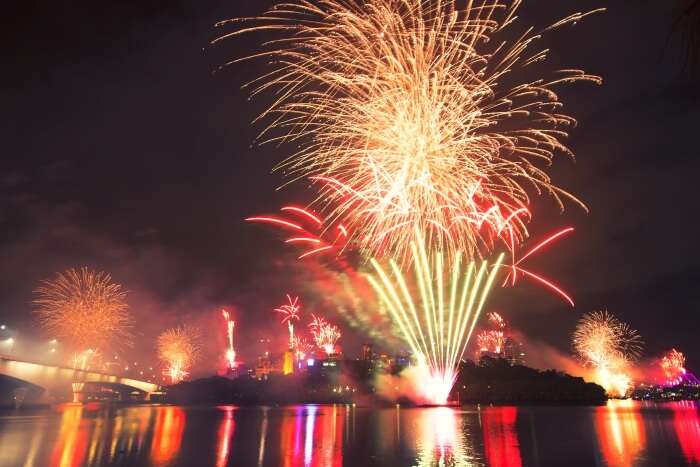 Australia is home to several cultures from all over the world as well as indigenous cultures like the Aboriginals. Therefore, it is a given that it also hosts some of the most extravagant festivals to celebrate this very diversity. Queensland, one of the six colonies that form the founding states of Australia, is no different; after all, it's a microcosm of the country's cultural landscape.
Queensland hosts several festivals related to surfing, cuisines, wines, and art every year. These festivals in Queensland offer a glimpse into the cultural landscape of this Australian state and help acquaint the tourists with locals, their way of living, and activities native to the state.
12 Festivals In Queensland
Given below is a list of a myriad of festivals that are popular among natives and attract more than thousands of visitors every year. Make sure you attend most of these this year!
1. Bleach* Festival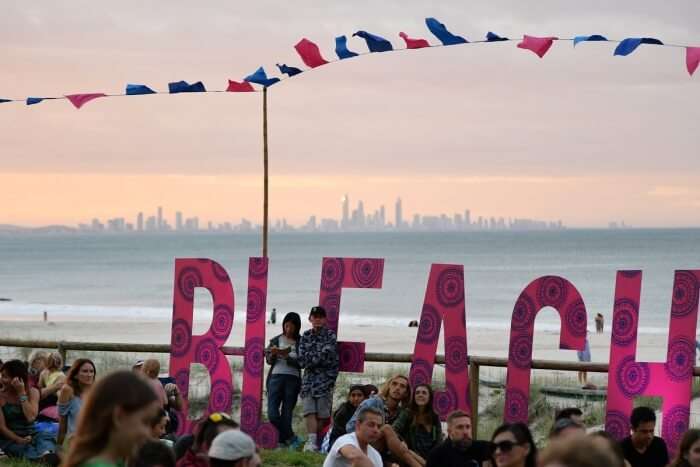 Attracting around 500,000 people every year, this is one of the most exciting arts events that takes place in Currumbin, the Gold Coast area of Queensland in the month of April for a period of around 10 to 20 days. This year, it will take place from 7th to 28th April and will include the works of various contemporary artists in different art forms, such as installations, opera, music, dance, theatre, and even acrobats.
People, from all over the city, flock to the venue to experience the magnificence of these art events that are set against the backdrop of the sandy beaches of the Gold Coast.
Venue: 2/9 Station St, Currumbin, Queensland, Australia 4223
2. Winton's Vision Splendid Outback Film Festival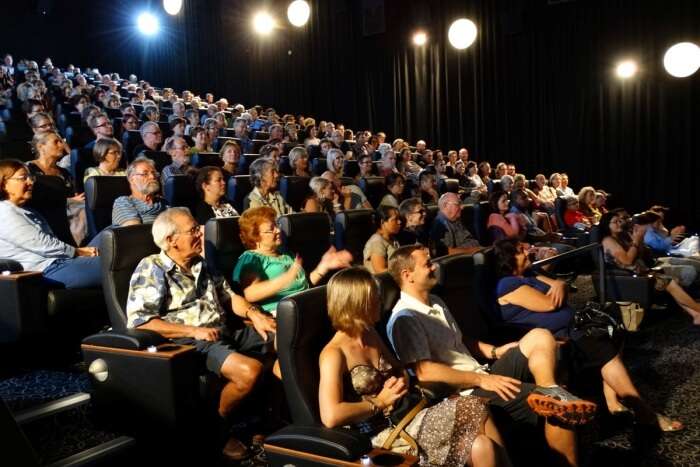 This extravagant film festival takes place in the first week of July. Inspired by the Sundance Film Festival in America, Winton's Vision Splendid Outback Film Festival screens more than 30 films, starring Australian actors and actresses.
Films are often a great window to the culture and people of a country and there cannot be a better way of acquainting yourself with Australian films than this film festival. The festival also offers tours of some of the locations where the films being screened were shot. The films are screened in various theatres across Winton. Log on to their site to know more.
Venue: Winton, Queensland, Australia
Must Read: New Year Party In Australia: For Slaying The New Beginnings In An Aussie Way!
3. Toowoomba Carnival of Flowers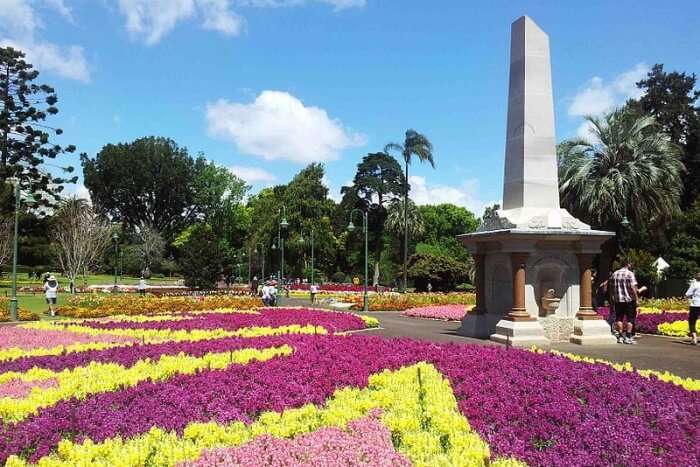 Treat your nasal senses to the floral paradise that is the Toowoomba Carnival of Flowers. The primary attractions of this festival are the ambience and welcoming atmosphere set by the locals and the genial spirits, which are accompanied by the floral beauty of the Botanic Gardens.
It is held at Queens Park every year, usually in the last week and half of September. There's a sideshow alley arranged specifically for children. You also get to enjoy with the help of invigorating rides, dagwood dogs, food and wine, giant stilt walkers, street performers, and obviously, the floral gardens.
Venue: Queens Park, Toowoomba, Southern Queensland, Australia
4. Airlie Beach Race Week Festival of Sailing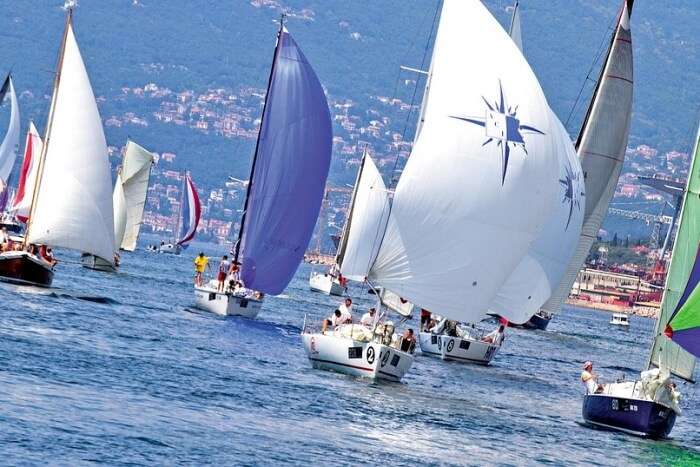 Scheduled to take place from 8th to 15th of August in 2019, the Airlie Beach Race Week Festival of Sailing is one of the most invigorating weeks for sailors. Around 2000 competitors take part in the competition every year at the Whitsunday Coast. The festival has been dubbed the largest keelboat regatta on the coast of state with over 5000 onshore spectators in attendance.
You can take part in their social program which involves a sumptuous lunch on the lawn, family fun run, and wine tasting sessions. You can enjoy the gorgeous vistas of the many ships and their sails, racing to the finish line against the backdrop of horizon. At night, the festival also hosts several musical performances by renowned musicians and bands, ensuring you have the best experience possible when visiting the coastline.
Venue: Airlie Beach, Whitsunday Coast
Suggested Read: Paragliding In Australia: 10 Best Places For Touring The Australian Sky
5. Dirt n Dust Festival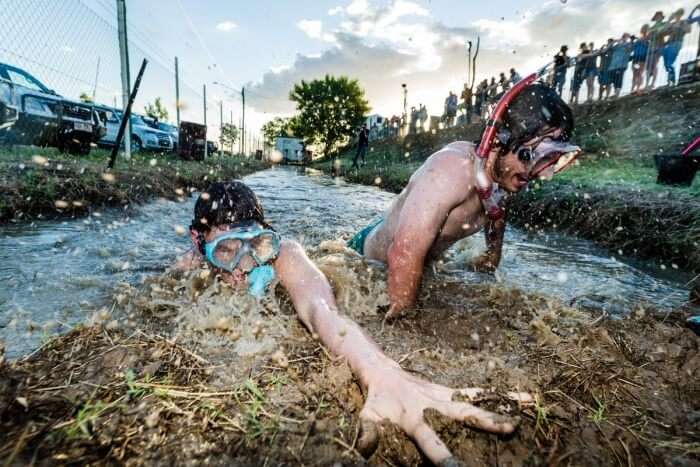 This sports and music festival takes place at Julia Creek for a couple of days over the weekend, usually in the middle of the month of April. The festival's main event is the triathlon involving a 5 kilometer run around town, a 25 kilometer bike ride on Flinders Highway and a 800 meter swim through the creek.
The other events taking place include, bull rides, horse races, bog snorkeling, live shows by musicians, and Australia's Best Butt Competition. It should be no surprise that this is one of the major festivals of its kind.
Venue: Julia Creek, Outback Queensland
6. Noosa Festival of Surfing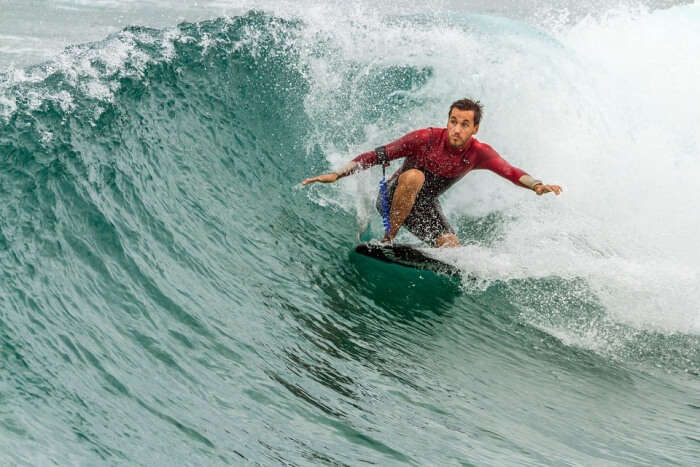 Among the festivals in Queensland that take place over the weekend, is Noosa Festival of Surfing, which is scheduled to take place from 2nd to 4th March this year. It is the biggest surf cultural event in the entire world and thousands of surfers flock to the Sunshine Coast to enjoy the festival while riding the wave.
Around a 1000 surfers, of all ages, populate the coast to celebrate the beauty of this sport. Expert surfers also demonstrate various tricks and stunts like nose riding. You too can try your hand at it if interested or just relax in the beach as you enjoy some cold beer.
Venue: Noosa Heads, Sunshine Coast
Suggested Read: New Year In Australia: Welcome The Upcoming Year Before Anyone Else Only Here!
7. Brisbane Festival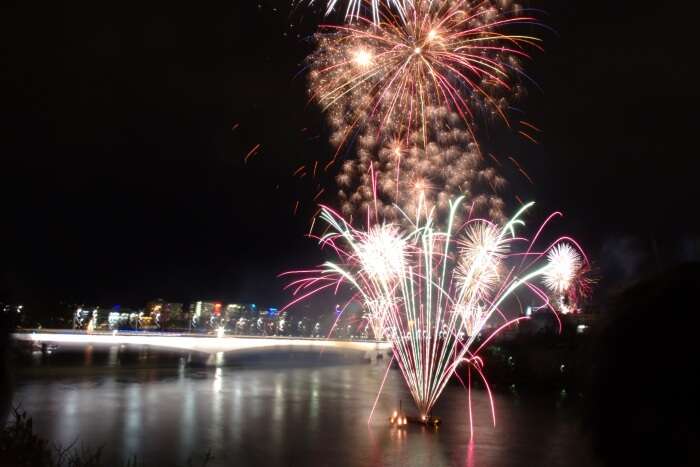 If you want to attend Queensland festivals, 2019 that involve arts, then this is it, as this is Australia's leading arts festival that was first held in 1996. Organized by the Government of Queensland, the Brisbane Festival takes place through the entire month of September.
The entire city of Brisbane comes alive with various cultural and art events that are showcased in this month by both, national as well as international artists. It features contemporary as well as classical theatre, dance, music, circus, opera, and so on. The festival has been seminal in establishing communal harmony and events like the Sunsuper Riverfire attract not just locals but tourists as well.
Venue: Brisbane, Queensland, Australia
8. Crush Festival Bundaberg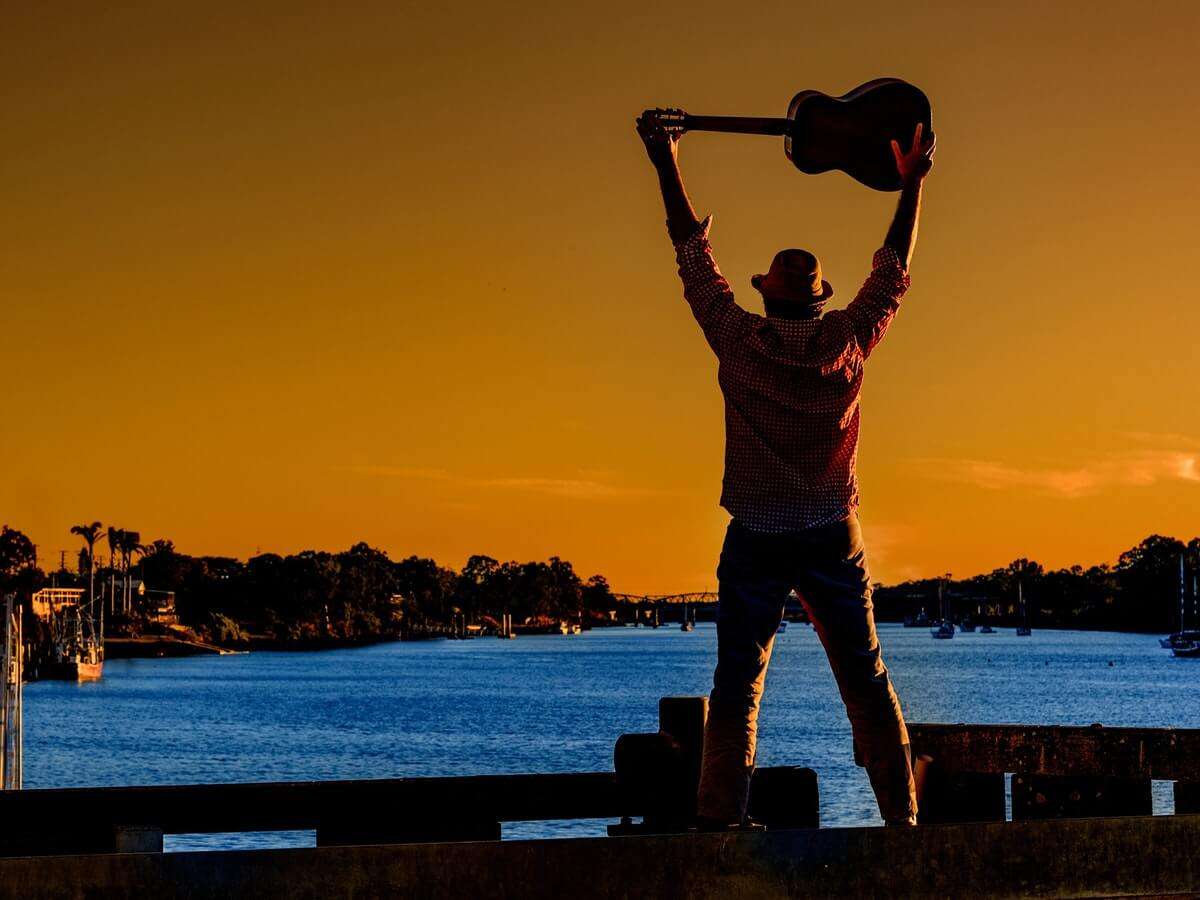 This arts festival takes place in the month of October in Bundaberg – a city situated on the Queensland coast. There are several anime drawing and creative workshops set up at the Crush Festival to help you engage with your artistic skills and get the creative juices flowing so as to make progress in your creative endeavours.
The festival also includes acts by local musicians, delectable food and wine, circus performances and sculptures sculpted by professional sculptors. There are workshops for sculpting as well if you're in the mood for getting your hands a bit muddy.
Venue: Bundaberg North Burnett, Southern Great Barrier Reef
Suggested Read: 8 Best Indian Restaurants In Australia To Satiate Those Desi Food Cravings
9. The Planting Festival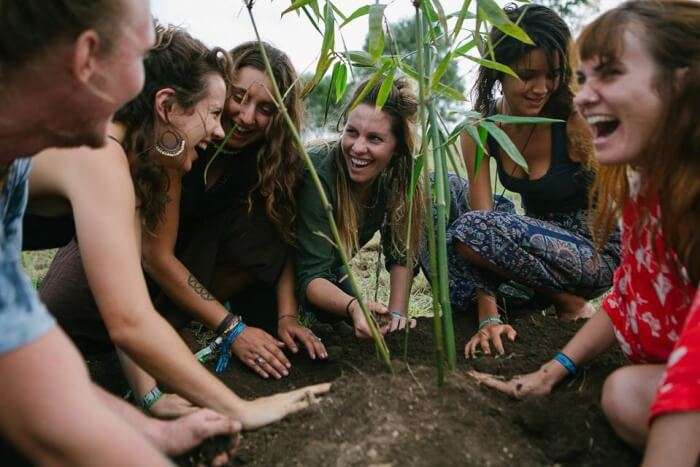 Yet another festival taking place over the weekend, The Planting Festival is scheduled in the month of May in 2019, from 3rd to 5th. Just as the name indicates, this festival is an annual event that promotes environmental consciousness in order to preserve the famous Woodford Folk Festival site.
There are several masterclasses, workshops, and other engaging programs organized at this festival that combine music and art to educate the general public and celebrate the biodiversity of Queensland.
Venue: Woodfordia, Woodford, Brisbane
10. Broadbeach Music Festival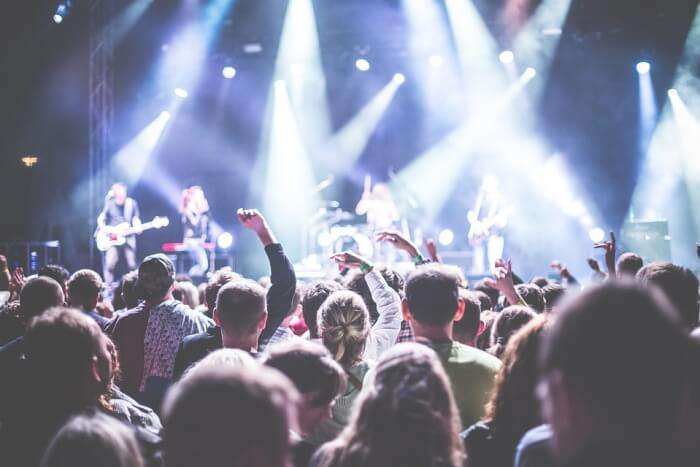 Broadbeach Music Festival is going to take place from 16th to 19th of May, this year, on the Gold Coast. Over 60 artists performed at this glorious festival in 2018. It is Australia's largest events and one of those music festivals in Queensland that admit spectators for free!
Naturally, this is a popular attraction, not just because of free entry but also because of the soulful music played by some of the most renowned blues bands. For more information about the artists scheduled to play this year, download the Blues on Broadbeach app and other updates.
Venue: Gold Coast Beach, Queensland, Australia
Suggested Read: 14 Ways To Celebrate And Enjoy Christmas In Australia
11. Yarrabah Band Festival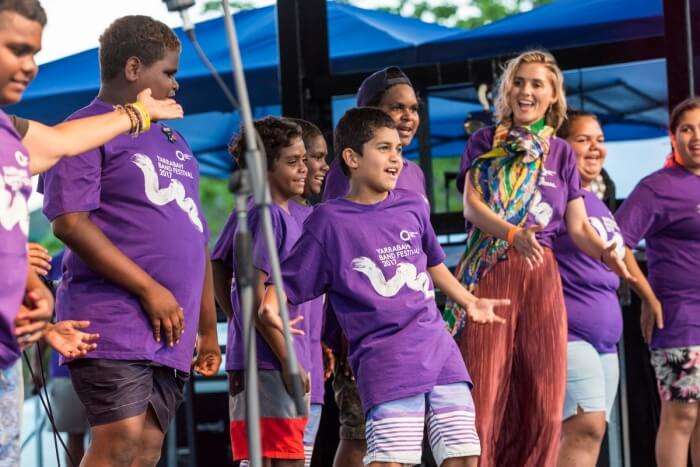 Spanning just a day, the Yarrabah Band Festival puts on a great show regardless. It serves the purpose of promoting and focusing the spotlight on indigenous local artists and music among the general public. It is scheduled for the 15th of June in 2019. The event takes place in the Aboriginal Shire of Yarrabah – a local government area situated in the far north region of Queensland.
It features acts by acclaimed musicians like Paul Kelly and Torres Strait rapper Mau Power. What makes this festival different from most others is that it encourages local amateur acts as well. Faith Richards first found recognition at this festival at the age of 13.
12. Quandamooka Festival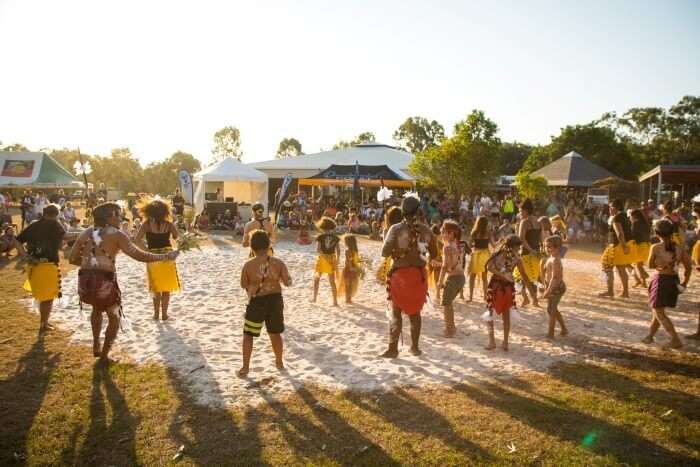 The Quandamooka Festival lasts for three months and this year it's going to take place from 1st of June to 31st of August. During this festival, the Quandamooka people celebrate their ethereal connection with land around Minjerribah in North Stradbroke Island and the Redlands.
The events that are featured in the festival include workshops, discussion about culture as well as its significance, and ocean cleanups to raise awareness about the fragility of the environment. Do not miss the event, Welcome to Country that takes place in June and the Welcome the Whales event in July.
Venue: Minjerribah, Redlands, Brisbane
Further Read: 10 Best Heritage Places In Australia To Seek The Ultimate Thrill!
Festivals in Queensland that occur annually are obviously one of a kind and peculiar to the culture and traditions of Australia. They can also be seen as a way to have a more authentic experience when visiting Queensland. When planning your vacation in Australia, make sure you attend most of these festivals mentioned above!
---
Looking To Book An International Honeymoon?
Book memorable honeymoon on TravelTriangle with 650+ verified travel agents for 65+ domestic and international destinations.
---