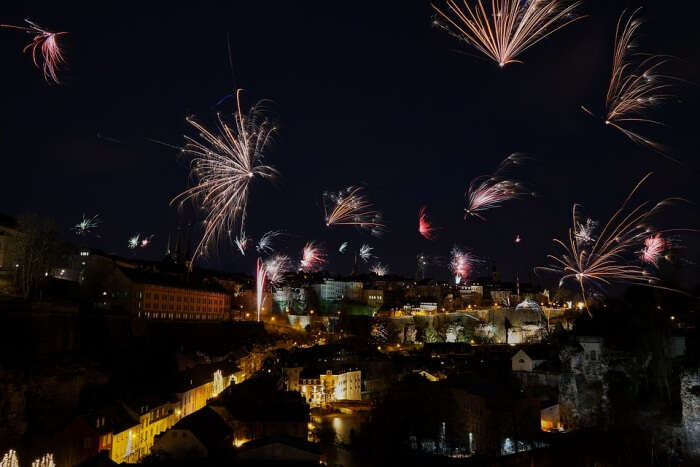 An autonomous nation and the largest non-continental island in the Kingdom of Denmark, Greenland has everything to offer. It is a place of icebergs and glaciers but also hot springs and wild flowers. Nature would be offered to you here with the best of its color palettes. Be it sea or land, the life flourishing here is a proof that Greenland has one of the best ecological systems on the earth.
The most unusual and unique feature of this mighty island is that there are no roads between the towns and hence, the best way to explore the island is by airplane, boat snowmobile, or sled. Hence, Greenland also gives you an excuse to take a break from the regular uninteresting roads and take new modes through roads not taken!
Greenland is not an island that statically waits for tourists but is amongst the ones that lure tourists through their mind-blowing festivals and are often hard to resist. The festivals in Greenland have become a ritual since they are being celebrated for decades now.
The festivals here do not sound or seem like the usual festivals that you might ever have witnessed before and that is perhaps the biggest pro and con of the island. Moreover, this could be a holiday of its own kind where you will get to witness one of the most beautiful islands of the world. When in Greenland, do not miss out on witnessing the Northern lights. The most natural, cosmic sky is the one touched by Northern Lights
11 Best Festivals In Greenland
Greenland is so breathtakingly beautiful that one would actually look for excuses to celebrate life. We have listed some major festivals of Greenland that do not need a single excuse for you to witness.
1. National Day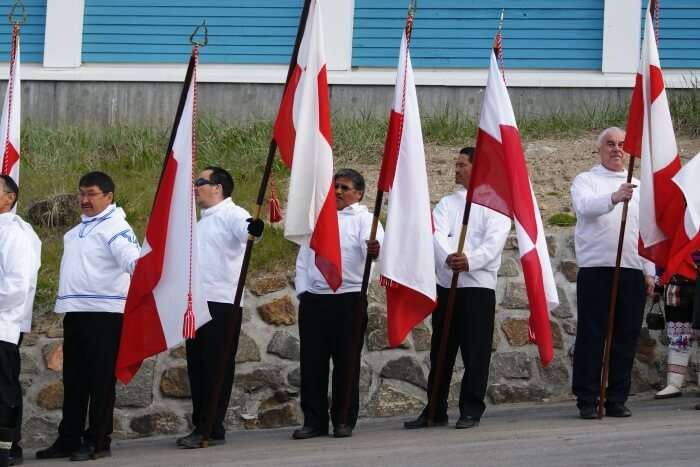 Introduced in 1983, as a Home Rule tradition, it is not a surprise that the longest day of the year, 21st June marks the National Day of Greenland. The people of Greenland very well compliment the celebrations and love them just the same. Again, it comes not as a wonder that every citizen, colony, or organization would be celebrating this day.
The museums and cultural centers organize events like exhibitions, plays, and everything that depicts and takes pride in Greenland's nationality.You could witness the citizens dressed in national costumes to celebrate the vibrant culture. It would be a great opportunity to capture Greenland in the best of its spirits. This is the day when the music, dance, and even kayaking skills are put out on display. Undoubtedly, there is no better day than this to experience Greenland.
2. Arctic Circle Race

Even if you are not a fan of the sport, the best skiers from across the world would have you gawking at them as they set out for the toughest cross-country race of the world. The skiers push back to complete a hundred miles during climate conditions with temperature as low as -30 degrees.
It almost takes three days for the skiers to achieve the milestone and they spend two nights amidst the numb snow-scapes of the region. The festival has now become a ritual that has been practiced since 1998 and is hosted by Sisimiut, every April. One wouldn't worry as much about the safety of the skiers since they are kept company by well-trained and incredibly handsome sled-dogs!
Must Read: 10 Trails for Hiking in Greenland That Every Adventure Lover Must Try
3. Polar Circle Marathon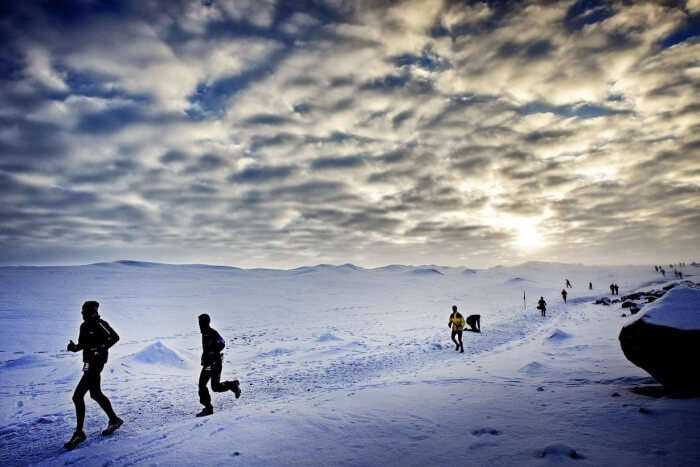 Not only the most extreme but the Polar Circle Marathon is also one of the most diverse marathons in the world. It is organized during September or October. There might not be another marathon in the world that would be as uneven and wild as this one.
Beginning at the inland icecap near Kangerlussuaq, the participants run on gravel road and ice sheets, they pass frozen lake and the Arctic desert duly greeting the reindeer and musk oxen. The route even gets hilly and the temperature is always fluctuating. As a matter of fact due to its unevenness, the marathon takes at least a quarter percent longer than normal marathons to be completed.
4. New Year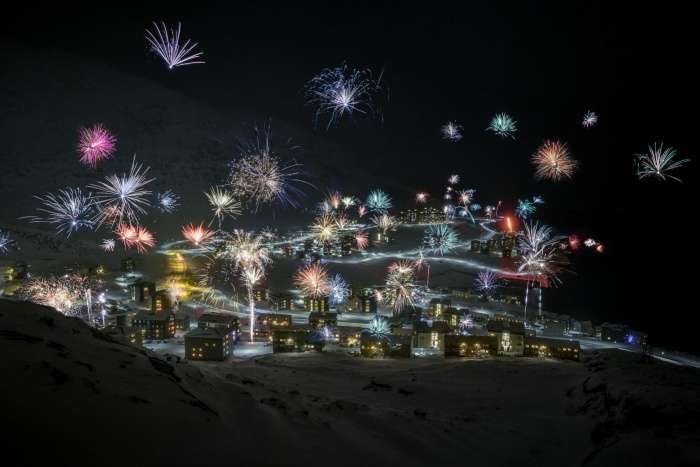 The New Year in Greenland might not be any different than the one in your own country, only except the fact that in Greenland, it is celebrated twice. Yes! It's no joke! First, it is celebrated at 8pm when it's midnight in Denmark and the second one when it's midnight in Greenland.
No second guessing the fact that both the New Years have countdowns for them and not to miss, New Year eve celebrations. Everyone ought to experience this unique phenomena at least once in their lifetimes.
Suggested Read: 12 Places To Visit In Greenland That Will Tempt You To Revisit The Country
---
Planning your holiday but confused about where to go? These travel stories help you find your best trip ever!
Real travel stories. Real stays. Handy tips to help you make the right choice.
---
5. Arctic Palerfik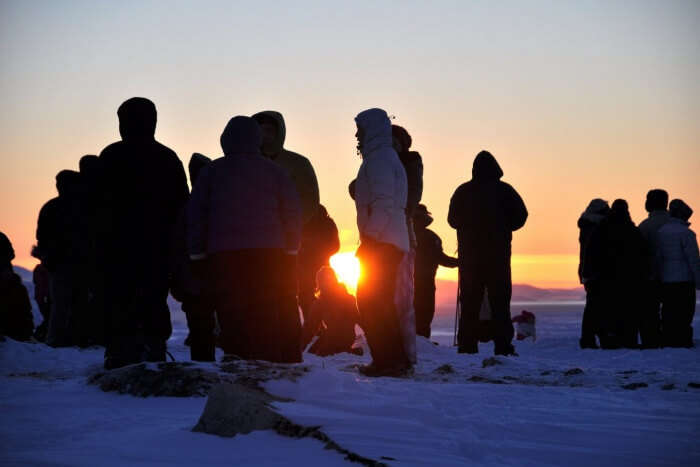 Since the Arctic winters are a characteristic of Greenland's unwavering charm and serene beauty, the people of Greenland take a time span of three days out of their lives to bid a goodbye to the season. Held in April, this long- standing, grand festival reflects the Greenland traditions perfectly. Not just this, the history of this festival dates back to a hundred years.
The route that is followed by at least two hundred people on hundred sleds, in the company of a thousand sled-dogs is the same that Knud Rasmussen, the greatest explorer of the Arctic took for his training until he finally took longer expeditions in Greenland. Palerifik translates to, "the place where you get sunburn", and it all falls in place, considering the fact that during this period, the Arctic Sun scorches for over sixteen long hours per day.
6. Nuuk Marathon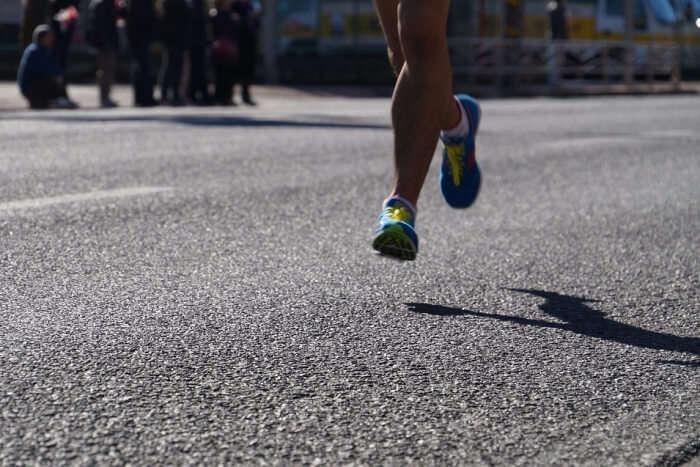 One of the Greenland festivals that involve a marathon is Nuuk Marathon that has now become a celebrated part of Greenland's culture. Beginning in 1990, it is a 21 kilometer long route that is supposed to be covered twice and comprises the views of houses near the colonial harbor.
The Arctic Architecture designed district, Qinngorput, comes off as a challenge due to the weather. The marathon is run in August, which is summer but it witnesses rain, wind, and single-digit temperatures quite often.
Suggested Read: Greenland In Summer: Witness The Marvelous Midnight Sun Here
7. Mitaartut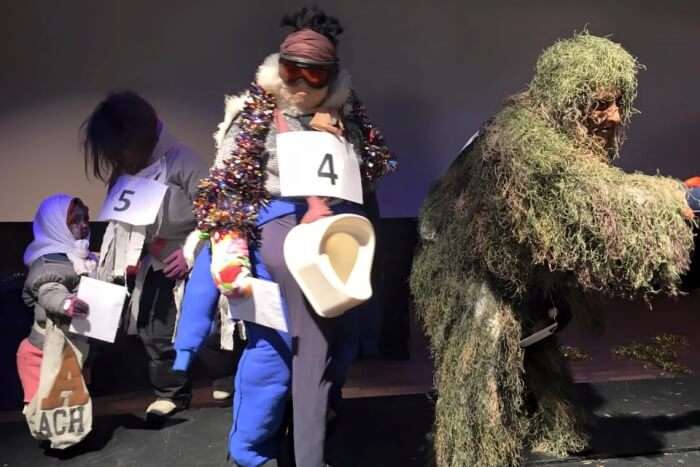 Celebrated on the 6th of January, is Greenland's version of Halloween, called Mitaartut. Even though, it is not as much a holiday as it is a Greenlandic tradition, children can be seen dressed as ghosts and mermaids among other fantasy creatures.This is again one of those festivals in Greenland that should never be missed while you are vacationing here!
8. Nuuk Snow Festival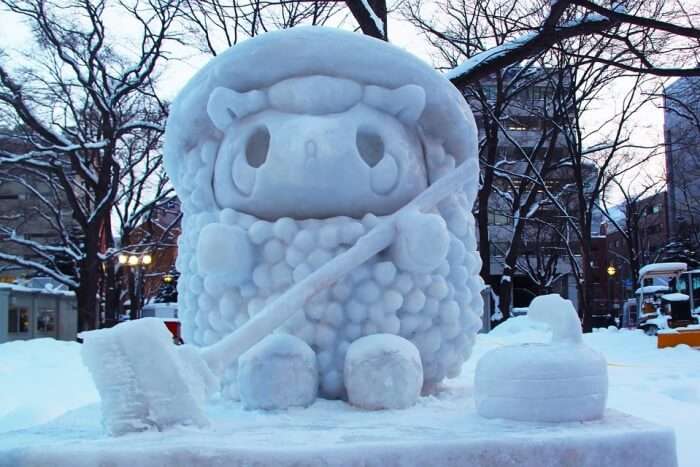 Image Source
Another grand festival of Greenland that is being celebrated since 1994, is the annual Nuuk Snow Festival that lets you witness some of the best artworks sculpted out of ice. What makes this festival more interesting is the fact that only traditional tools like chisel spades, shovels, hand axes, etc. can be utilized.
The competition is organized in February or March and teams from all over the world take up the challenge of creating the best ice-sculpture through the tough odds thrown at them by the weather.
Suggested Read: Discover & Relish These Best International New Years Destinations On Budget In 2022!
9. Whale Watching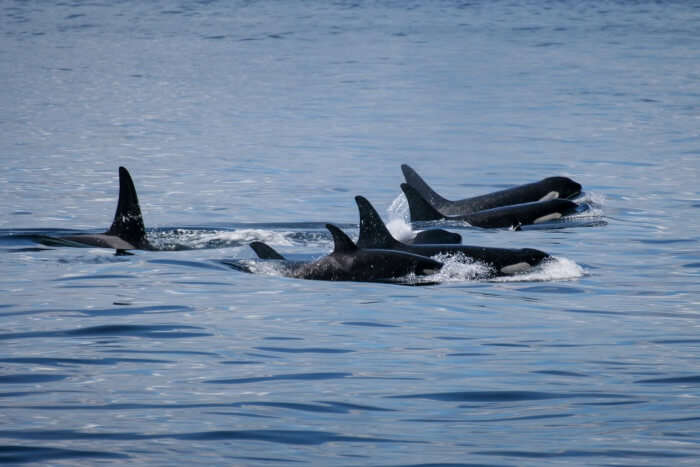 Image Source
The witnessing of one of the most magnificent creatures on earth, in all its glory should be declared as nothing less than a festival. Just when you would start wondering if you feel unusual movement beneath the water surface, a whale would blast its breath through the water and probably give you one of the best surprises of your life.
The best time to witness these graceful creatures is from March to August.
10. Greenland Adventure Race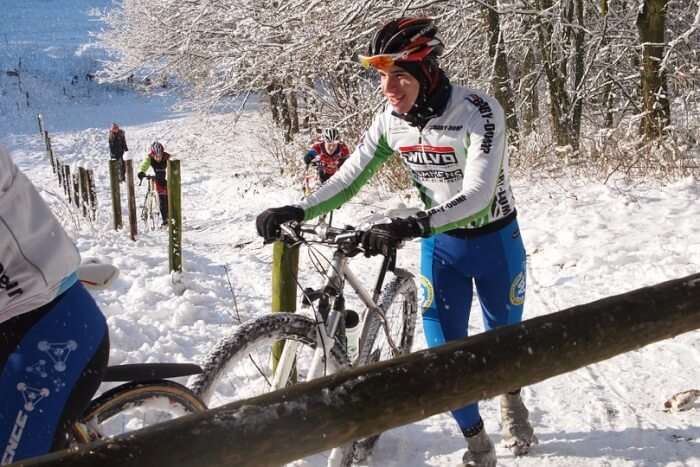 Image Source
This one is a five-day event that includes running, cycling, and kayaking. This adventurous race is an amalgamation of Greenland's best cultural and natural bits which include the settlements of Qassiarsuk and Igaliku, sheep holding stations, and Norse ruins along with mountains, fjords, glaciers and rivers all along the route. This marathon is hosted in the month of September.
Suggested Read: Discover & Relish These Best International New Years Destinations On Budget In 2022!
11. Return of the sun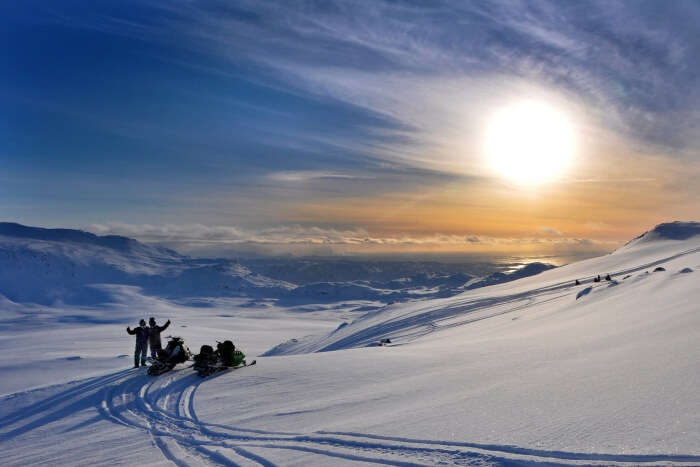 You would not know how big the news of the Sun showing up is until you don't see it for a few days or weeks or even months. But it happens here in Greenland. The returning Sun is greeted with music, coffee, family get-togethers, and the sled-dog rides to places like Holms Hill.
In other words, coming of the sun is celebrated just like other festivals in Greenland.Once you witness this festival, you would share the gratefulness with the locals for the sun shining over you! The festival is celebrated in January, but there isn't any fixed day since that totally depends on the weather.
Further Read: Greenland Travel Guide: Here Is Everything About The Land Of Eskimos
Your international trip to Greenland would be incomplete if you miss out on this experience that these festivals will make your undergo! If you attend most of the above-mentioned festivals in Greenland, you'll definitely get a reason to revisit this beautiful land!
---
Looking To Book A Holiday Package?
Book memorable holidays on TravelTriangle with 650+ verified travel agents for 65+ domestic and international destinations.
---