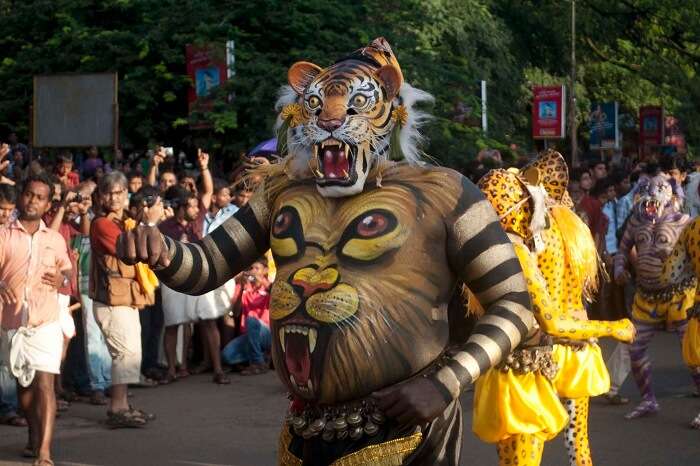 India is the birthplace of many religions and cultures. The vast diversity in the cultures, traditions, and religions is the reason for the plethora of festivals celebrated in India. And the festivals celebrated in India in September mark the begin of the most vibrant festive season, i.e September – January.
From the regular worship of Lord Ganesha to the harvest celebration, and from nurturing of movies and books to the once-in-12-years Ladakhi Kumbh Mela; the list of festivals in September in India is jam-packed with fun, fiesta, and a lot more. Glance at the list before you become a part of these festivals this year.
Ganesh Chaturthi
Bakrid
Onam
Athachamayam Festival
Snake Boat Festival
Neelamperoor Padayani
Muharram
Lonavala International Film Festival
Annual Pune International Literary Festival
Ladakh Festival
Chakradhar Samaroh
Ziro Festival
Religious Festivals In September In India 2019
If you are a religious person and love to dance on rhythmic beats then you cannot afford to miss these festivals in India this year! Take a look at these festivals and plan your year right away.
1. Ganesh Chaturthi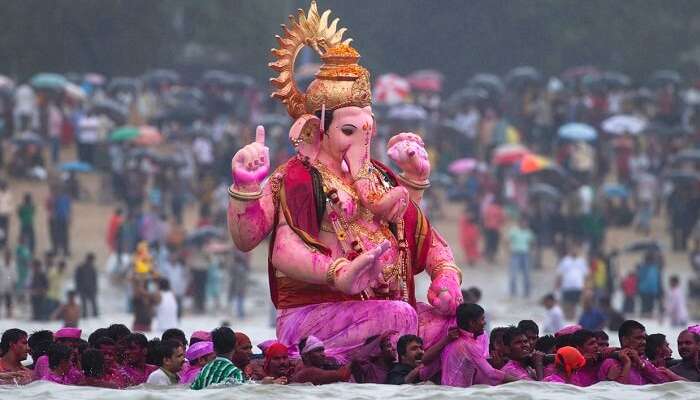 Ganesh Chaturthi is one of the widely celebrated hindu festivals in September. It is celebrated to honor the birth of Lord Ganesha. Life-size aesthetically crafted idols are established in households and public places (pandals). Aarti and puja are performed each day with complete grandeur. One of the popular religious festivals in September, Ganesh Chaturthi is also celebrated with cultural functions, live shows, health camps, fairs, and theater performances.
Where: Mainly in Maharashtra, Gujarat, and Andhra Pradesh
What's special: The grand and fantastic life-size idols of Lord Ganesha are worshiped for 10 days, followed by a mesmerizing immersion ceremony on the last day.
2019 Date: 2nd September
Must Read: 16 Romantic Resorts In India That Assure Gorgeous Settings & Unmatched Comfort!
---
Looking To Book A Holiday Package?
Book memorable holidays on TravelTriangle with 650+ verified travel agents for 65+ domestic and international destinations.
---
2. Bakrid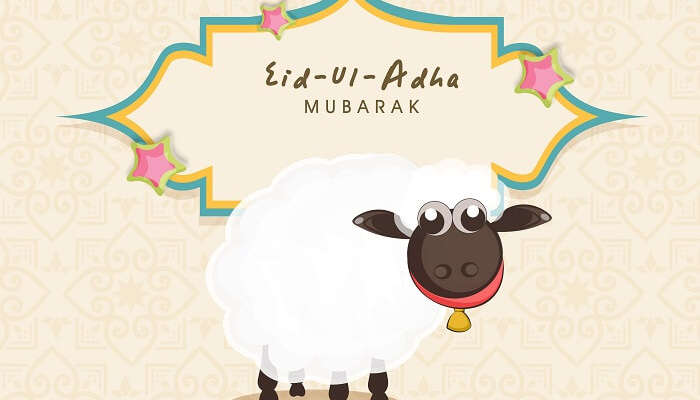 Out of the widely celebrated festivals in September in India, Bakrid is the most popular one among the Muslims across the country. The festival memorializes the holy sacrifice of Prophet Ibrahim or Abraham, who was keen to compromise his first born on Allah's command but later sacrificed a lamb according to God's directives. Bakrid is known as Eid-Al-Adha globally. This holy day is observed on the end of the month of Islamic holy pilgrimage or Hajj.
Where: Pan India
What's special: Celebrated by sacrificing goat, sheep, cow, or camel; feasting; and visiting family and folks
2019 Date: 11th – 12th August
3. Onam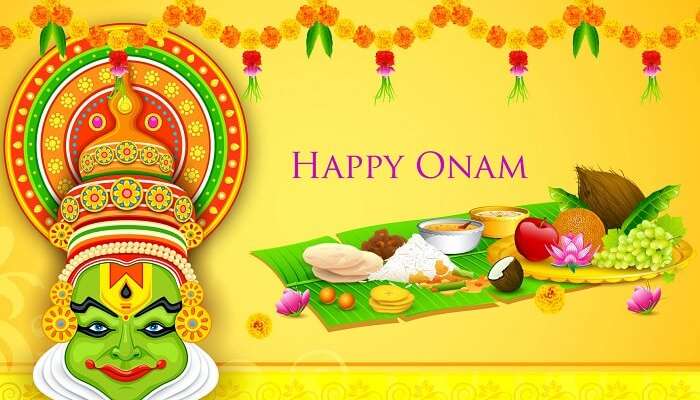 Onam is one of the immensely colorful festivals celebrated in India in September. Celebrated all over the God's own country, Onam honors the homebound journey of the Royal King Mahabali. People wear traditional attire and cook elaborate local cuisines to enhance the spirit of this festival. This is one of the most exciting festivals in September.
Where: Celebrated with great pomp and show across the cities of Kerala
What's special: Thrilling Snake Boat Races, grand Elephant rally, Pulikali rallies where people dress up like tigers & hunters, vibrant Kaikottikali performances, and floral designs locally called Pookalam
2019 Date: 1st – 13th September
Suggested Read: 14 Best Places To Visit In South India In October 2019 For A Pre-Winter Vacation!
4. Athachamayam Festival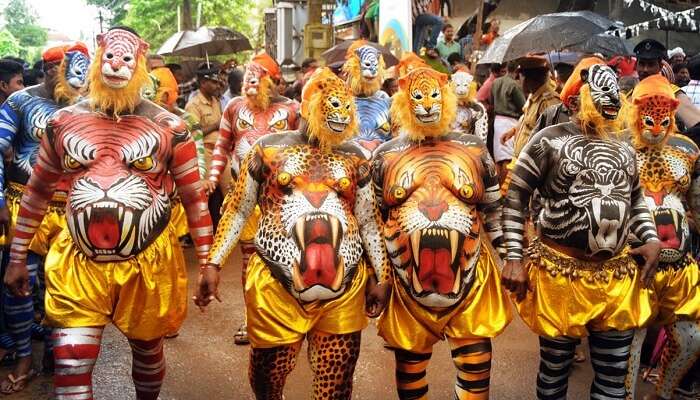 There are many festivals in the month of September in India that are closely related to Onam. Athachamayam is one such festival that celebrates the revolutionary victory of Raja of Kochi as the 10-day long Onam festival commences.
Where: Tripunithura near Kochi in the Ernakulam district of Kerala
What's special: The gala procession ceremonial parade showcasing all art forms of Kerala (folk dances, elephant rallies, music, and dances) and colorful tableaus demonstrating local history, tradition, & culture
2019 Date: 2nd September
5. Snake Boat Festival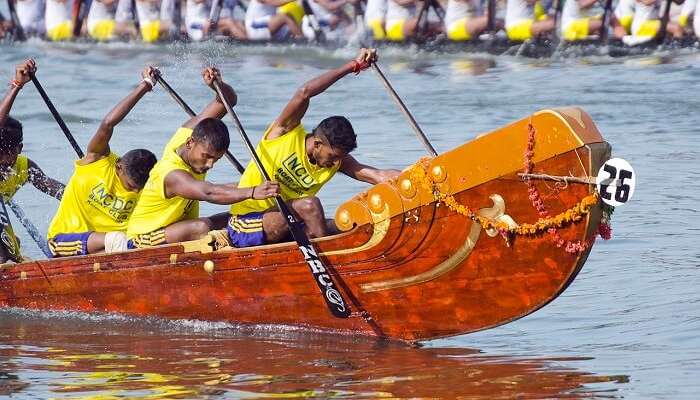 The serene and picturesque backwaters of Kerala also witness the thrilling boat races. Both Payippad Boat Race and Aranmula Boat Race are celebrated as important festivals in September that are closely related to Onam. These races demonstrate the true essence of team coordination, bonding, and spirit and is one of the top festivals in September 2019 that you must attend.
Where: Backwaters of Kerala
What's special: Long snake boats are driven by local people with absolute zeal & fervor. The people watching these races also showcase equal enthusiasm.
2019 Date: 10th August
Suggested Read: 10 Popular Festivals In July In India That Won't Let You Stay Indoors!
6. Neelamperoor Padayani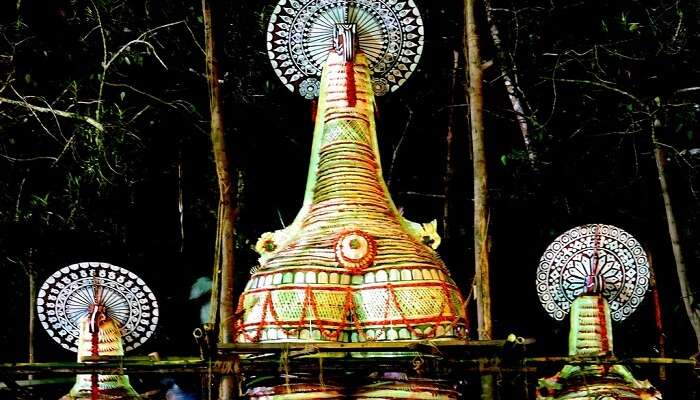 Among the traditional festivals in September in India, Neelamperoor Padayani holds a special significance for the Buddhists in Kerala. It is celebrated in the Malayalam month of Chingam and has a rich history of over 1700 years associated with it.
Where: Celebrated in Kerala by Buddhists
What's special: Dances and rally of effigies of swans (locally known as annam kettu) & other mythological characters including Bhima, Ravana, and Yakshi
2019 Date: 27th September
7. Muharram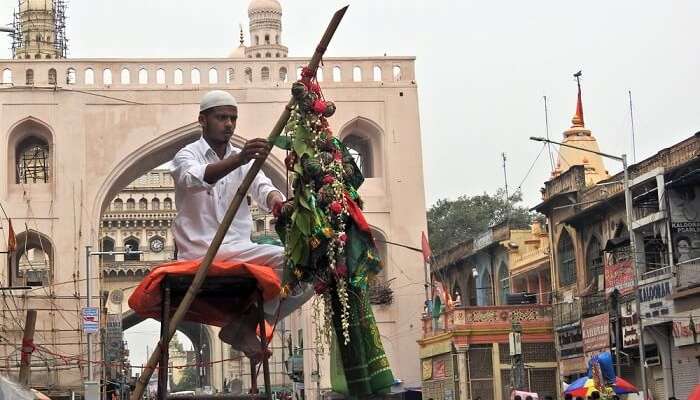 Muharram is the first month of the Islamic calendar which is celebrated by the Muslim community. It commemorates the martyrdom of the grandson of the Holy Prophet, Hazrat Imam Hussain. On the last day (tenth day) of the festival, Sunni Muslims take 'taziyas' in procession in the evening.
Where: Udaipur, Rajastahan and in several other parts of India.
What's special: Taziya Procession
2019 Date: 10th September (last day)
Suggested Read: 20 Breathtaking Honeymoon Destinations In North India 2019
Art & Cultural Festivals In India In September
Here is a list of amazing art and cultural festivals which are going to be held in the month of September in India. Read on to know more about them.
8. Lonavala International Film Festival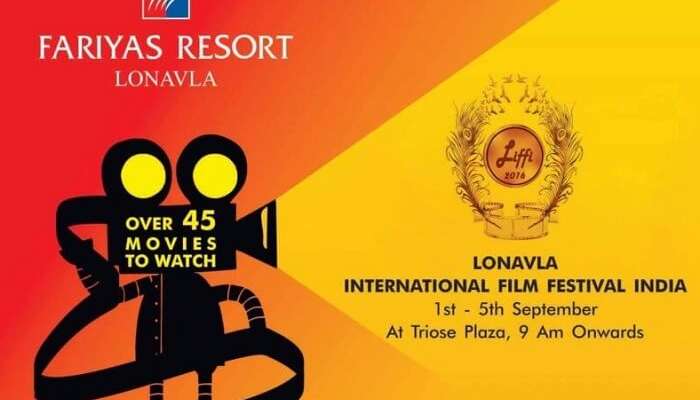 The Lonavala International Film Festival is ranked #1 in our list of art & cultural festivals in India in September 2019. The charming and photogenic hill station of Lonavala is ready to host the International Film Festival for the first time this year to showcase the work and creation of learners, independent, and famous filmmakers with innovative ideation & styles.
Where: Lonavala, Maharashtra
What's special: Lifetime Achievement Award for the veteran filmmaker Govind Nihalani and the screening of new films, short films, & documentaries
2019 Date: 7th – 9th September
9. Annual Pune International Literary Festival
To all the book lovers, we have some good news. Pune International Literary Festival is round the corner. This three-day-long affair is one of the most important annual literary events in September and receives the footfall of a massive number of bookworms. Book releases, talk shows, workshops, and exhibitions make it one of the most popular lit festival and the top events in India in 2018.
Where: Pune, Maharashtra
What's special: Exhibition on the life and works of Enid Blyton – the veteran children's story writer
2019 Date: 28th September
Suggested Read: From Royal To Offbeat, Here Are 23 Best Wedding Destinations In India To Tie The Knot In 2019!
10. Ladakh Festival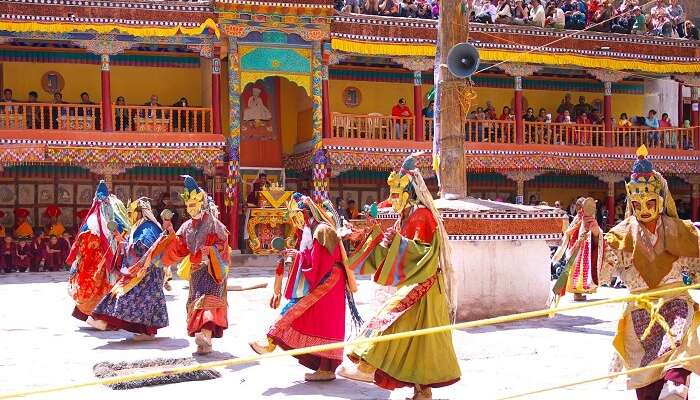 Ladakh festival is celebrated for a week in Leh and its surrounding villages. As one of the most popular art festivals celebrated in India in September, this celebration is marked with a rally of cultural troupes, dancing, singing, and enacting scenes from the folklores. Local people wear colorful traditional Ladakhi attires and rejoice every bit of this gala celebration with solemn joy.
Where: All over Ladakh
What's special: Archery, polo, and masked dance
2019 Date: 25th – 28th September
11. Chakradhar Samaroh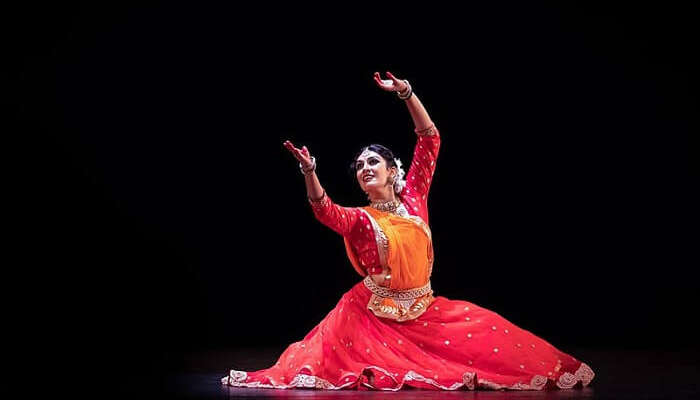 Chakradhar Samaroh is a 10-day classical dance and music festival which is held for honoring the most revered musician and king of Chhattisgarh's cultural capital, Chakradhar Singh. He was a skilled musician & dancer, and wrote many books on them along with developing a new form of Kathak dance. Not only this, there is also a sound & light show which perks up one's mood.
Where: Raigarh, Chhattisgarh
What's special: Light & sound show, classical dance performaces, and music shows.
2019 Date: 2nd – 12th September
Suggested Read: 10 Must-Attend Music Festivals In Hill Stations Of India
12. Ziro Festival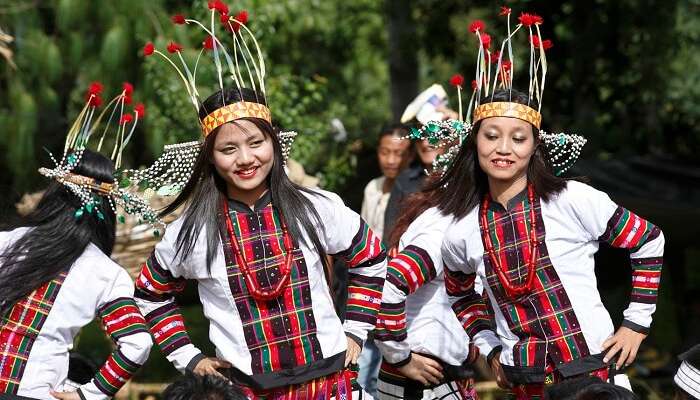 The breathtaking Ziro Valley of Arunachal Pradesh hosts one of the most popular music festivals in September – Ziro Festival. With more than 100 bands, folk troupes, and individual singers; this is one of the most renowned outdoor events in September and has everything to offer to music enthusiasts.
Where: Ziro Valley, Arunachal Pradesh
What's special: Masterpieces of Nicholson, Pratik Kuhad, Dualist Inquiry, North, Tetseo Sisters, Nush Lewis, and The Koniac
2019 Date: 26th – 29th September
Book tickets here.
Further Read: 15 Best Places To Visit In September In India
This sums up the list of the most important festivals in September in India. Hence the month is full of celebration and grandeur throughout the country. Just decide on your pick from the list and start planning a holiday in India now to be a part of this gala celebration.
Frequently Asked Questions About Festivals In September In India
Q. What weekend is Labor Day in 2019?
A. Labor Day in 2019 is on 2nd September.
Q. How many religious festivals are celebrated in September in India?
A. Muharram, Ganesh Chaturthi, Bakrid, etc. are some of the most celebrated religious festivals in September in India by millions of citizens. Owing to the kind of diversity that is witnessed in India, these festivals are celebrated with great zeal in majority of the states.
Q. Which is the main festival that is celebrated in September in India?
A. Bakrid for Muslims, and Ganesh Chaturthi for Hindus are two major festivals that are celebrated in September in India.
Q. How many festivals are there in September 2019?
A. Considering the religious festivals, cultural festivals, music festivals, and events, there are more than ten festivals that will be witnessed and celebrated in the month of September 2019.
Q. When is Labor Day celebrated in September?
A. While the Labor Day is celebrated on May 1st across USA, Canada, and other leading countries, India observes Labor Day on the 2nd of September. While the month remains September, the dates may vary every year.
Q. Whose birthday is celebrated on Teachers Day in India?
A. Sarvepalli Radhakrishnan, who served the nation as the second President is the person whose birthday is celebrated as the teachers day in India on 5th of September.
Q. Is Teachers Day a national holiday in India?
A. While the day has been declared as the National Teachers Day, it is not a public holiday on that day. Majority of the schools hold functions, and celebrations for teachers and students on that day.
Q. Which day is celebrated on 8 September?
A. As declared by the United Nations Educational and Scientific Organisation aka UNESCO in 1966, the 8th of September is observed as the International Literacy Day in India that highlights the importance of education and literacy for individuals as well as society as a whole.
Q. How many cultural festivals are there in the month of September?
A. Onam, Snake Boat Festival, Ladakh Festival, and Ziro Festival are some of the famous cultural festivals that are celebrated in the month of September across the country in India.
Comments
comments