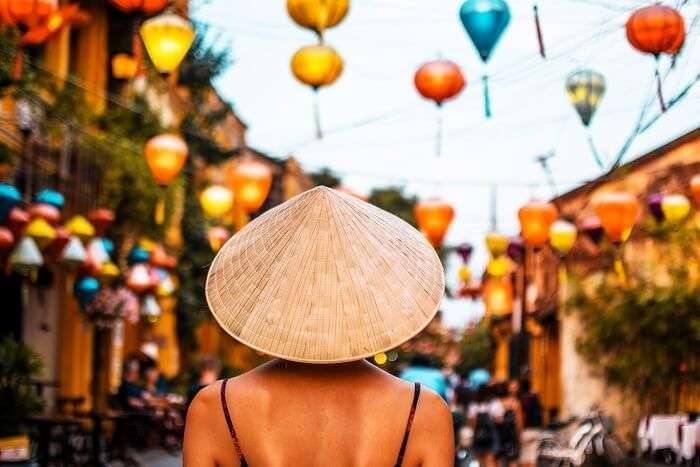 One of the best ways to make sure that your trip to Vietnam is an unforgettable one is to plan it around the time of the festivals celebrated in the country. Inspired by the Chinese Lunar calendar, most of the cultural events and festivals in Vietnam are celebrated during specific times of the year. These festivals will not only let you witness and absorb the culture of the country but also give you a soul-touching experience. So, the next time you visit Vietnam keep these festivals in mind to turn your holiday into extraordinary!
14 Festivals In Vietnam That One Must Experience
While the majority of the biggest Vietnam festivals in 2022 take place at the beginning of the year, it happens to be the perfect time to witness the country in all its might. Take a look at some of the best Vietnam holidays and festivals that you must not miss during your next trip to this enchanting city.
1. Tet Nguyen Dan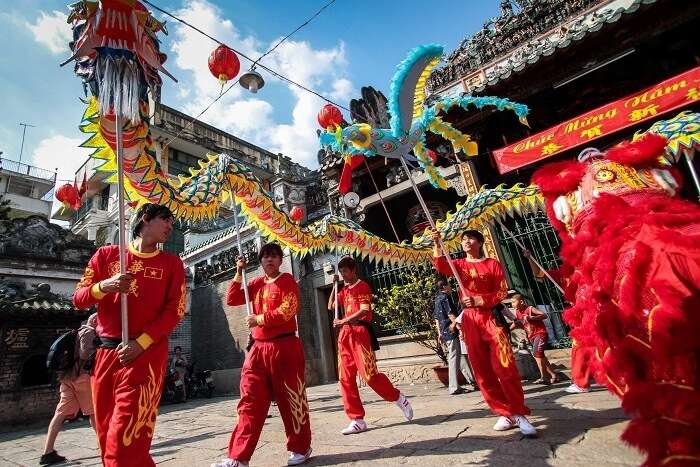 Also known as Vietnam Lunar New Year, Tet Nguyen Dan is an important festival in the list of traditional festivals in Vietnam. This Vietnamese festival is celebrated to thank the gods for the arrival of spring while the locals pay respects to their ancestors and get together with family members to welcome the New Year. During this spring festival in Vietnam, the bustling big cities like Hanoi and Ho Chi Minh City are less crowded as many people travel back to their hometowns to celebrate with family. Hanoi is a great place to enjoy Tet as Hanoi Opera House often hosts wonderful parties and firework displays at night while in the morning, you can see locals lighting incense and praying to ancestors at Ngoc Son Temple or Quan Su Pagoda. Don't forget to be a part of the Tet festival in Vietnam 2022when exploring the country.
Held On: 1st February 2022
7 Best Places For Shopping In Hanoi To Soothe The Shopaholic Soul In You
---
Cambodia Vietnam Honeymoon Packages on TravelTriangle
---
2. Lim Festival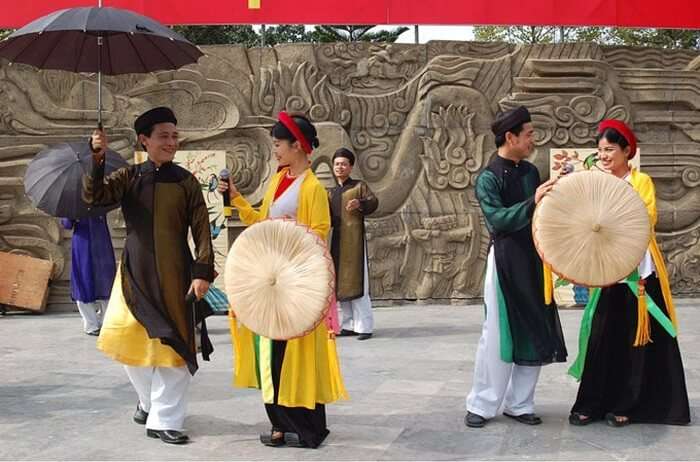 Image Source
One of the traditional festivals in Vietnam 2022, Lim Festival is the celebration of 'Quan Ho' singing. On this day, people in Vietnam play local games like tug-of-war, bamboo fighting, and wrestling. But the main highlight of this event is the choir singing where people dress up in colorful traditional costumes and sing local folk songs. It is one of the amazing ways for travelers to explore and learn about the traditions and culture of Vietnam.
Held on: Sat, 5 Feb, 2022 – Sun, 6 Feb, 2022
3. Perfume Pagoda Festival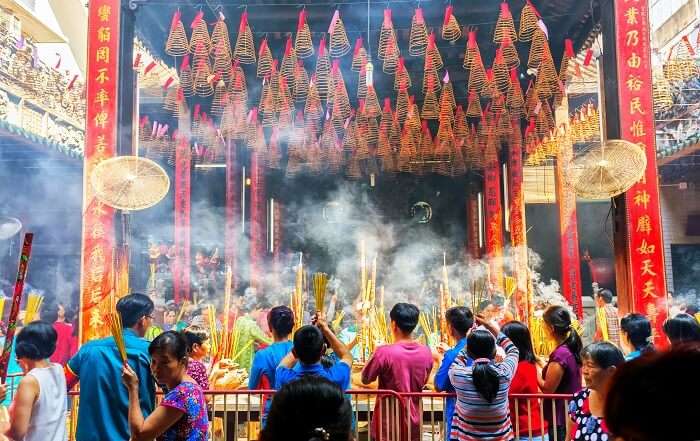 When it comes to Vietnam festivals 2022, the Perfume Pagoda Festival is another extremely important one. The Perfume Pagoda is the most famous pilgrimage site in the country that welcomes thousands of pilgrims who make their way to the sacred caves to pray for a happy, and prosperous year ahead. During this Vietnamese festival, devotees travel through a scenic gauntlet to get to the caves. Pass through a picturesque landscape of limestone mountains via a boat, rice paddies, walk past historical shrines, and about hundreds of steps made of stones to arrive at the ultimate destination.
Held On: 15th February 2022
Hiking In Hanoi 2022: Indulge In The Enchanting Views Of Nature With A Soul-Stirring Trip
4. Phu Giay Festival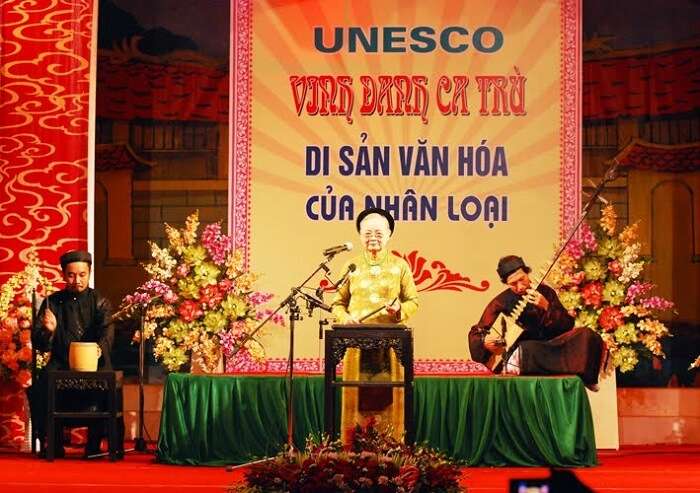 Image Source
Proposed in the honor of Mother Saint Lieu Hanh, this festival is celebrated in Phu Giay Temple of Nam Dinh province, 55 km from Hanoi city. Why you should come all this way to watch the festivity here is because it is the largest and most original of all. People wear traditional costumes and carry ornated bamboo relics. Of course, there are cultural activities and local games held at this festival.
Held on: 26th April – 1st May 2022
5. Tet Han Thuc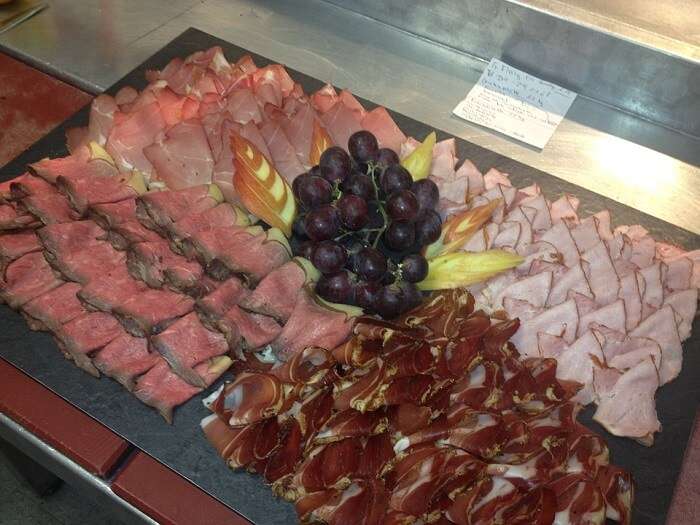 Image Source
Also known as the Cold Food Festival, Tet festival, Vietnam is one of the unique Vietnam festivals 2022 celebrated in the honor of Jie Zhitui, the loyal underman of the Duke of Quin in the 7th century B.C. The Duke neglected his loyal underman who then retreated to the woods with his mother. Jie refused all the requests and appeals from the Duke to come back which made Duke light his house on fire to lure them out to the city. But he refused and instead dies in the fire. The Duke then commemorated the festival in his remembrance when any fire lighting is prohibited for the day.
Held in: 3rd April 2022
Vietnam Nightlife Guide 2022: 15 Places For Experiencing The Best Of Nightclubs, Shopping and More
6. Hung King Temple Festival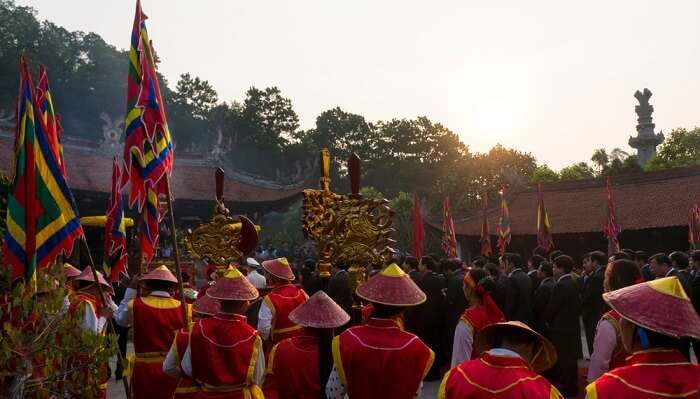 One of the most eminent Vietnamese festivals, Hung King Temple Festival is one of the National public holidays. This festival is celebrated in all the Hung King Temples spread all around the country. If you want to attend the event then you should visit the Hung Temple in Phong Chau District, Phu Tho province as the main ceremony is held at this temple. This festival is celebrated every year in the lunar month. The day is not decided but normally it is the 8th day or 11th day of the lunar month. Whether you visit the main temple or not you can be a part of the festivities all around the country.
Held On: 10th April 2022
7. Hue Festival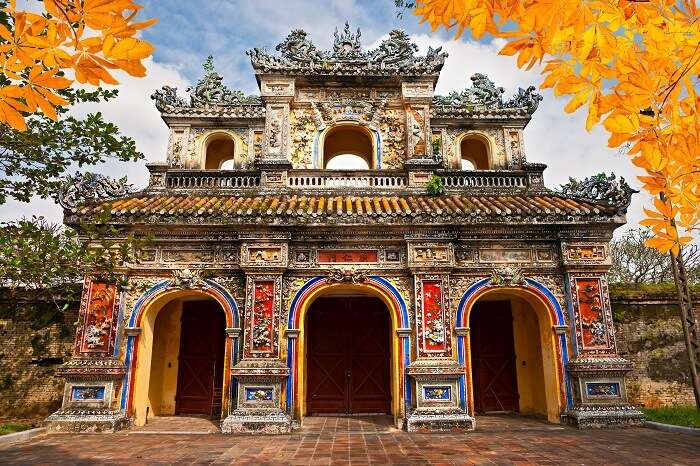 This Vietnam music festival is one of the major Vietnamese festivals and celebration that takes place every two years in the UNESCO-listed Hue City. Experience and enjoy an amazing array of games, cultural events, and performances that is held for a week. In this one of the music festivals in Vietnam activities like dialogue of drums and percussions, Hue Poetry Festival, and Ao Dai Fashion Shows, human chess, boat racing, kite flying, and more, there will never be a dull moment in this festival. You can also enjoy art exhibitions, film screenings, acrobatics, puppetry, and street performances that are a part of traditional customs practiced by the Nguyen Dynasty back then.
Held On: Fri, 1 Apr, 2022 – Wed, 6 Apr, 2022
Binh Ba Island: A Guide To Traverse Through This Majestic Vietnam Island
8. Buddha's Birthday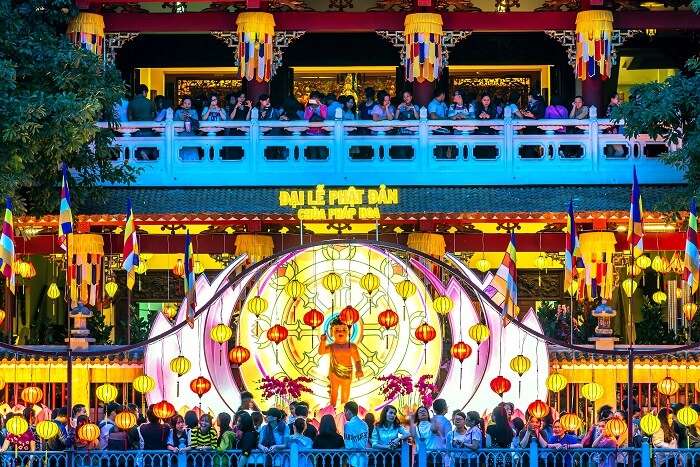 Buddha's birthday is celebrated by devotees all over the country, and it is one of the most important festivals in Vietnam. Many temples throughout the country are adorned with lavish decorations and locals bring offerings of various Vietnamese dishes, flower garlands, and fruits. Thousands of visitors flock to Hoi An, considered to be the best place to celebrate this day and to partake in prayer sessions and street parades. Buddha's Birthday is held at Phap Bao Pagoda with the day starting with a procession of monks along Hoi An Ancient Town's streets before devotees make their way to the temple to listen to Buddhist scriptures and perform religious rites.
Held On: 8th May 2022
9. Reunification Day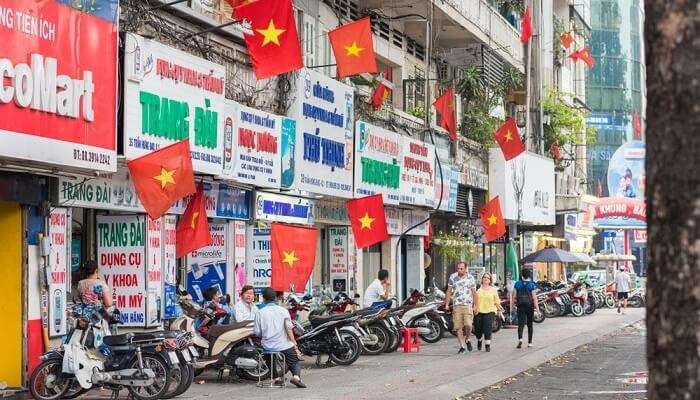 Celebrated throughout Vietnam, Reunification Day is another one of the festivals in Vietnam 2022 which is a national festival as well as a public holiday. On 30th April, South Vietnam got free from American troops and came under one government with North Vietnam. The people of Vietnam celebrate their unification at this festival. Events are organized in different parts of the country like Ethnic group performances and exhibitions in Sapa, displays of fireworks of international teams in Danang, and an amazing parade in Hanoi. You can attend all these festivities and if you are on a vacation in Vietnam on their liberation day.
Held On: 30th April – 2nd May 2022
20 Best Beaches In Vietnam For Some Sun, Sand & Surf
10. Vietnam Independence Day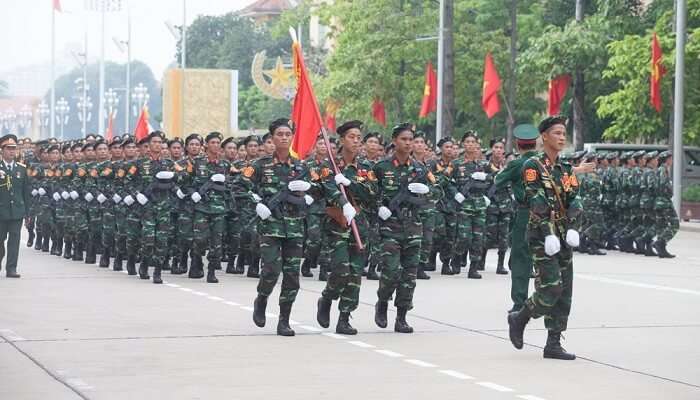 Every year on 2nd September, Vietnam celebrates the euphoric day of its independence in a grand way. On this day the president of Vietnam read the declaration of Independence of Vietnam and this day is an eminent historical event for the locals. This festival is the National Day of the country and a public holiday. Parades are organized and people celebrate them with great zeal and zest.
Held On: 2nd September 2022
11. Mid Autumn Festival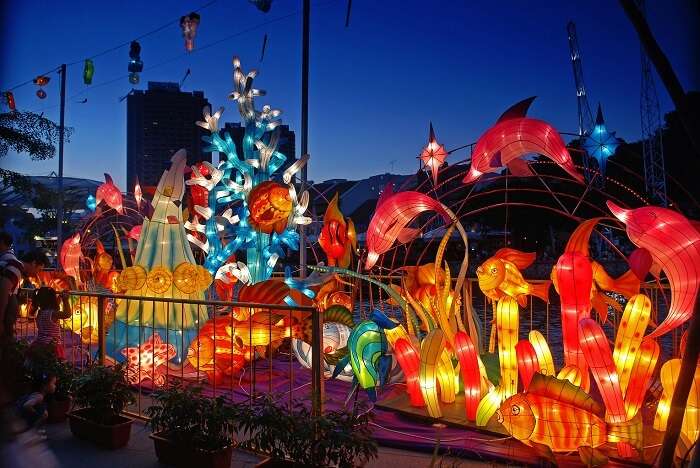 This is one of the best Vietnam festivals 2022 that is celebrated on the 14th and 15th day of the lunar month. It is a very colorful festival wherein children and adults come together to enjoy the festivities. Lanterns are lit during the night time which makes this festival more worthy of visiting. Also known as the harvest festival, special food like moon cakes, jellies, and biscuits are prepared and served. Do not miss the Lion Dance performed on this day as it is a real spectacle.
Held on: 10th September 2022
10 Homestays In Vietnam That Redefine Affordable Luxury
12. Halloween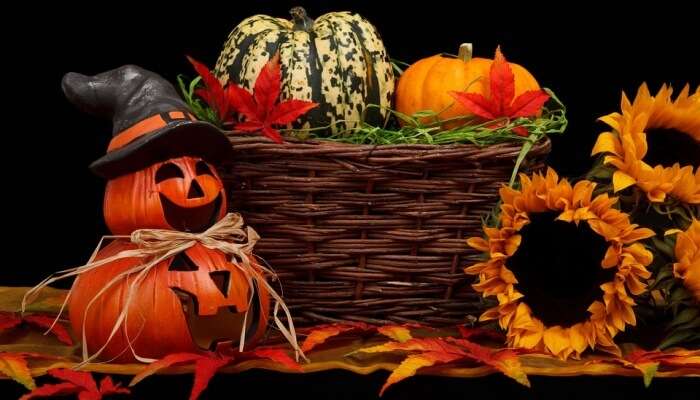 Halloween falls on the last day of October and the people of Vietnam have started celebrating this festival in recent times. Halloween is one of the festivals that are popular all around the world. Whether it's India or Vietnam, the younger generation celebrated all kinds of festivals which sound fun and have a great concept. The most famous spot to witness the celebrations is Hang Ma Street. From Pumpkin lanterns to decorations and from masks to Witch hats, you will find everything in the markets. You can head to any bar or club and you can have a great time while you are all decked up in your Halloween costume.
Held On: 31st October 2022
13. Hoi An Lantern Festival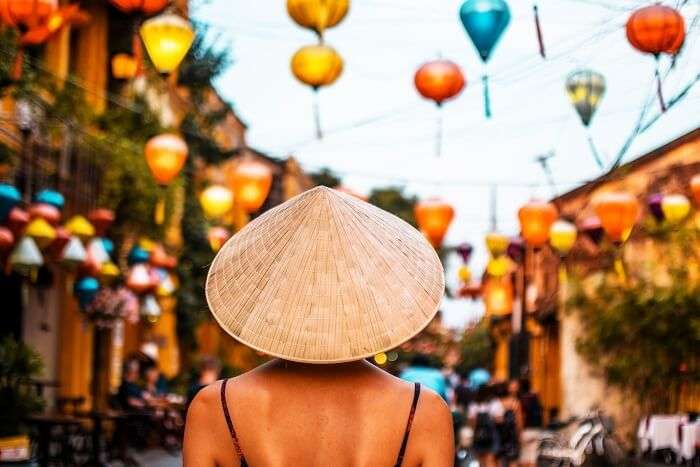 If you want to witness a spectacular display, you should not miss the Hoi An Lantern Festival. It is a lantern festival in Vietnam 2022 that takes place every month, transforming the quaint UNESCO World Heritage Site into an awe-inspiring display of paper lanterns of all shapes, sizes, and colors. Every restaurant, bar, shop, and business in the Ancient Town stops using electricity and lights up their venues with hundreds of lanterns as well as candles. While this festival takes place in Hoi An, the Ancient Town area is the best place to celebrate. This too is considered to be a famous festival in Vietnam and also known as the light festival in Vietnam.
Held On: 10th October 2022
10 Best Honeymoon Destinations In Vietnam
14. Wandering Souls Day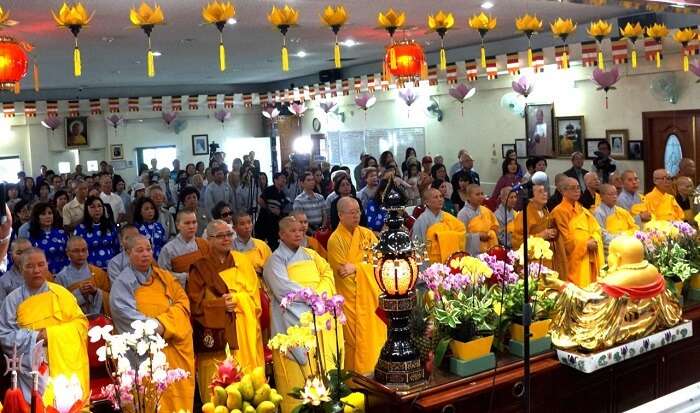 It is believed to be one of the best full moon festivals in Vietnamese culture that the ancestors are able to visit their families on the 15th day of the 7th Lunar Month. On this day families flock to Buddhist temples offering respect to their loved ones and have cakes, treats, food, etc. This is a very extraordinary tradition that is a part of Vietnam festivals and celebrations.
Held on:  25th August 2022
Honeymoon In Vietnam, 2022: Your Guide To This Underrated Romantic Destination
These fascinating festivals in Vietnam are a fantastic way to experience the country's culture. Plan a trip to Vietnam now and immerse yourself in the rich culture and vibrant traditions of one of the best holiday destinations in the world.
For our editorial codes of conduct and copyright disclaimer, please click here.
Frequently Asked Questions About Festivals In Vietnam
What is the Mid Autumn Festival in Vietnam?
The Mid Autumn Festival in Vietnam is a harvest festival celebrated on the 15th day of the 8th month of the lunar calendar. The celebration involves offering sacrifices to the 'god of Earth'.
Is Tet a religious holiday?
Tet is the Vietnamese New Year and is a national holiday. 'Tet' is a short form for 'Tet Nguyen Dan' and means 'festival'.
What religion is the most prevalent in Vietnamese?
The majority of the population follows folk religions in Vietnam but Buddhism and Catholicism are the other prevalent religions in the country.
What is the Mid Autumn Festival in Vietnam?
It is a festival where parents buy their children various types of lanterns, snacks and funny masks.
What are the traditional celebrations in Vietnam?
There are two main traditional festivals celebrated in Vietnam by the locals are Tet and Mid-Autumn Festival. Tet is also known as the Vietnamese New Year and it is considered as the celebration of Thanksgiving, Christmas and one's birthday on one day. The Mid-Autumn Festival is one of the most eminent festivals in Vietnam and is celebrated throughout the country by all the locals to celebrate harvest time.
Do they celebrate Easter in Vietnam?
Easter is an important festival for the Christians residing in Vietnam but it is not celebrated throughout the country. The Christian population celebrates Easter in Vietnam by visiting Churches and organizing special family dinner.
How long is the Tet holiday in Vietnam?
The Tet holiday in Vietnam is celebrated for a week or two in Vietnam and it is celebrated in late January or early February.
How is Christmas celebrated in Vietnam?
In Vietnam, Christmas Eve is more important than the main day of Christmas. There is no public holiday on Christmas and the Christians residing in Vietnam celebrate it by attending the evening or morning mass held in the church.
Is there a Vietnamese New Year?
The Vietnamese New Year falls on the first day of spring and is also called Tet. The Vietnamese New Year is celebrated all over Vietnam as it is the beginning of everything new and it is also a public holiday.