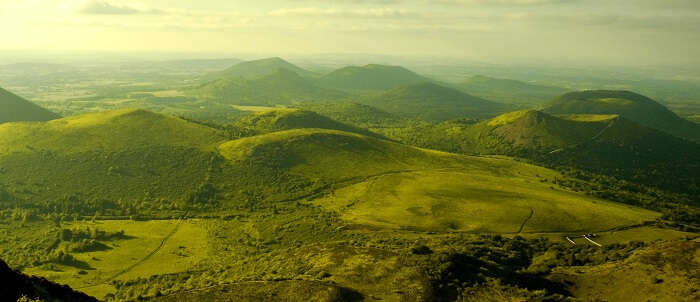 France has always been one of the favorite places on our bucket list. Watching the magnificent Eiffel Tower is a dream that all of us want to live. But apart from its beautiful culture, fascinating language, and famous attractions, there is one more thing that will make you fall in love with the country even more. France's green volcanoes which you might not have known about just received UNESCO's World Heritage Status. And this only proves that this place is worth a visit for a spectacular hiking experience!
Chaines De Puys, or the chain of volcanoes, is a series of 80 dormant volcanoes in the Rhone-Alpes region of France which have been awarded the World Heritage Status. Also, they are the first natural wonder in the country to get selected for the UNESCO's World Heritage List.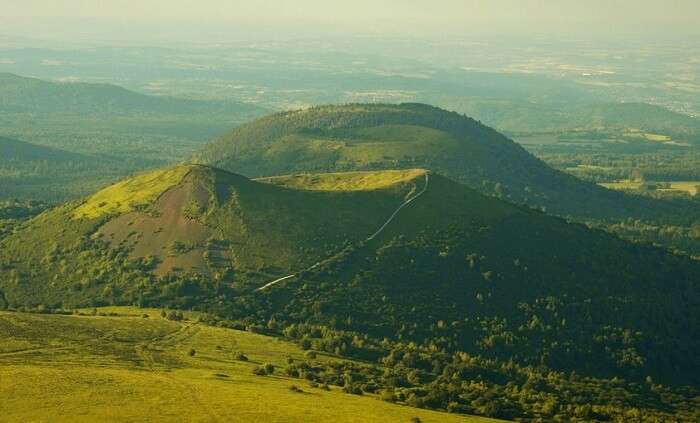 Suggested Read: 27 Incredibly Charming Places To Visit In France
This 40 km long chain last erupted in 4040 BC and has been dormant since then. Due to the inactivity, vegetative growth has taken place around the chain which gave it the name Green Volcanoes. Being perfect for hiking and witnessing the scenic views of nature, France's green volcanoes situated in the Auvergne Volcanoes Regional park is a place you must definitely visit next on your Europe trip.
The highest peak, Puy De Dome, is very popular among the hikers. The peaks of these green volcanoes offering a panoramic view can be reached easily through recently built wooden steps.
This place is also famous for producing wines and local cheeses. So, there's no reason why you shouldn't visit here.
Wanderlust kicking-in already? Hurry and customize your Europe holiday package with Travel Triangle and visit these beauties right away!
Comments
comments