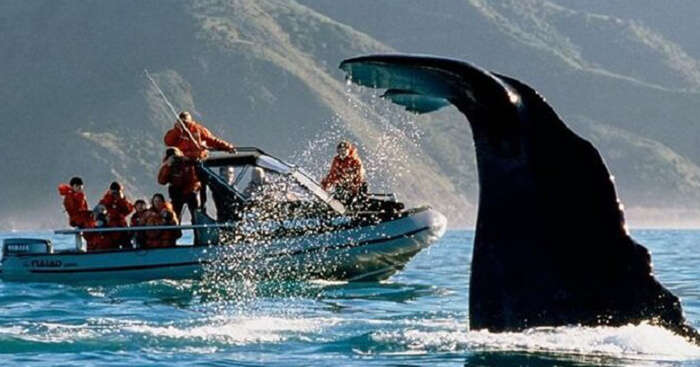 Asia, Africa, Europe, America, Canada ﹘ same old! same old! How about something new with a new zeal? Yeah, we are talking about New Zealand and its islands. Break from your normal travel routine and try landing in Christchurch while the sun is up top. The sunbathed picturesque Alps from your window and the breathtaking bird's eye view of the south island will guarantee you a cinematic entry into the wonderland of the kiwis. Wait! The fun doesn't stop here. Here is a list of 10 fun things to do in New Zealand to ensure that the fun doesn't end while you live your some of the most zealful days here.
1. Beat the gravity near Ashburton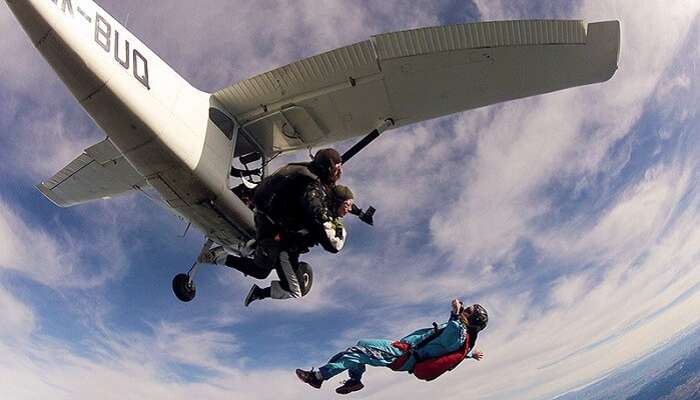 While in New Zealand and not skydiving would be a sin if you ask a religious adventurer. Hence, it's time to beat the gravity for a while and enjoy an aerial view of the city. A free fall of about 45 seconds from 12000 feet is an experience to cherish for life .
Fun element: Skydiving for starters, and if you could not make it till jumping, the moments of flying in an open aircraft at 12000 ft is something like tasting the thunder.
Cost: Varies as per the package selected (NZD 235 to NZD 335)
For details, here is the Website
2. Hang around at the Garden City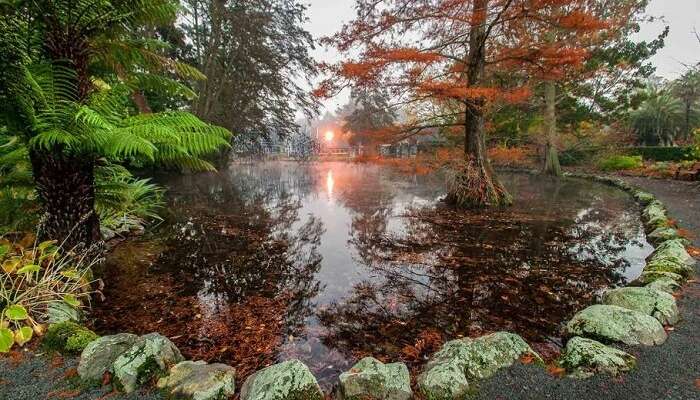 Also known as the garden city, Christchurch is one fine epitome of the picture that the nature itself can paint. Flowers with different color combinations, and the quaint lawns in the botanic gardens are perfect retreats for creating something inspirational.
Fun element: River Avon passes right through the middle of the garden; apart from watching ducks having fun in the river, you can also sail in the river after booking your ride.
Cost: NZD 28 for an adult for river punting; entry to the garden is free
3. Conquer the snow at Canterbury, Christchurch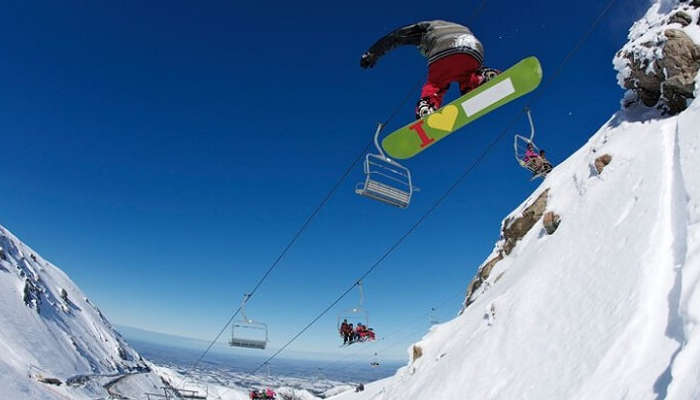 If you are in Christchurch and it's winter (July, August, September), you have got to do the best among the fun things to do in New Zealand. Mt Hutt near Christchurch has one of the longest drops (683m) in South Island. Not to forget that the 90 minute ride from Christchurch International Airport to Mt Hutt will boost your excitement level with all its scenic vistas and challenging mountains.
Fun element: Four different lifts to reach the starting point of the ski point elevation of 2086 metres, skiing, snow boarding
Cost: Passes start from NZD 98
Must Read: 12 Famous New Zealand Tourist Attractions That Are Staggeringly Beautiful
4. Swim with Dolphins at Akaroa Harbour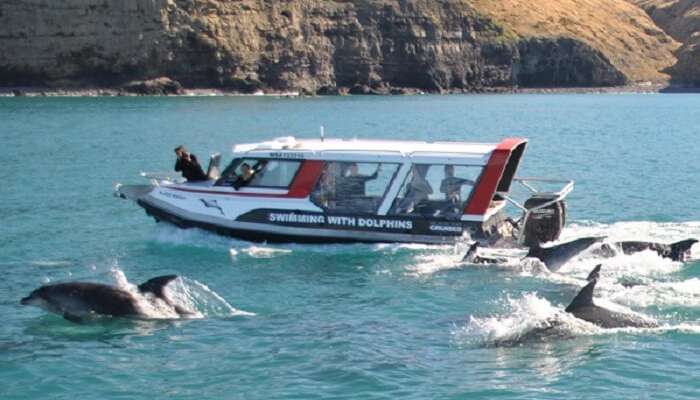 Part of the Bans peninsula, the Akaroa harbour is about everything that any list of fun things to do in New Zealand can suggest. Endless scenic drives, nature cruises, sailing and swimming along dolphins and penguins, guided kayak safari, walking tracks and a lot more – the harbour has it all.
Fun element: Everything about the harbour is fun.
Cost: Varies as per the task
5. Experience an Antarctic in Christchurch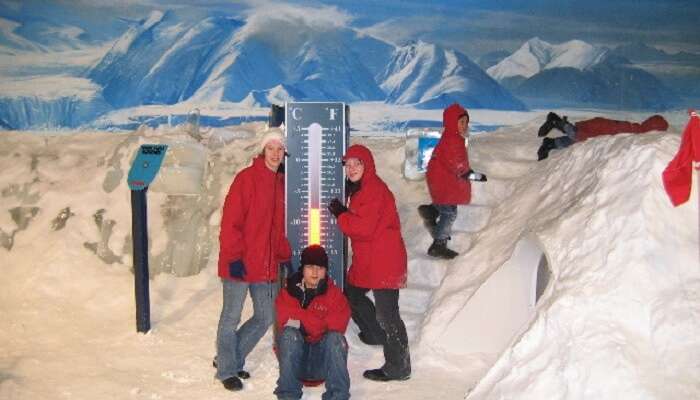 If you already knew about the Christchurch winters and stillmissed it, don't worry! A visit to the International Antarctic Center guarantees snow-full time; as similar as that of the experiences in Antarctica.
Fun element: Simulated 4D cruise and feeling of being proud survivor of an Antarctic Storm.
Cost: NZD 59 for an Adult. Various passes are also available.
6. Some rejuvenation at Hanmer Springs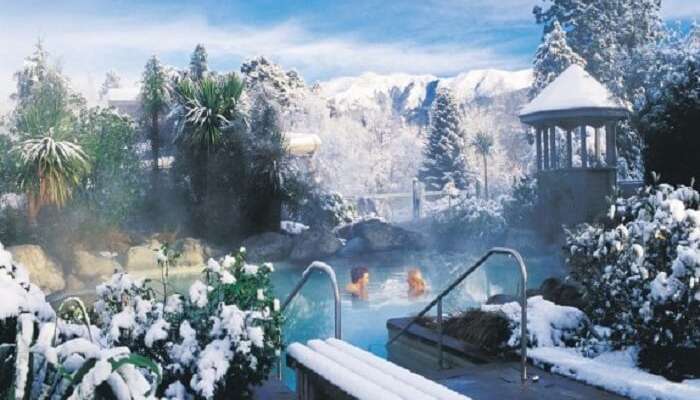 You will love your own skin after taking a dip into the thermal pool. The chilling weather and hot temperature (33 to 42 degrees Celsius) of the water guarantees a natural jacuzzi under the sky- another name among the fun things to do in New Zealand. There are other thrillful activities that have added to the tourist footfall at this lovely little place.
Fun element: Pierce through mud and conquer the river crossing while Quad Biking and river rafting.
Cost: Quad Biking for NZD 91.08 for an adult; rafting for NZD 72.68
7. Whale watching from Kaikoura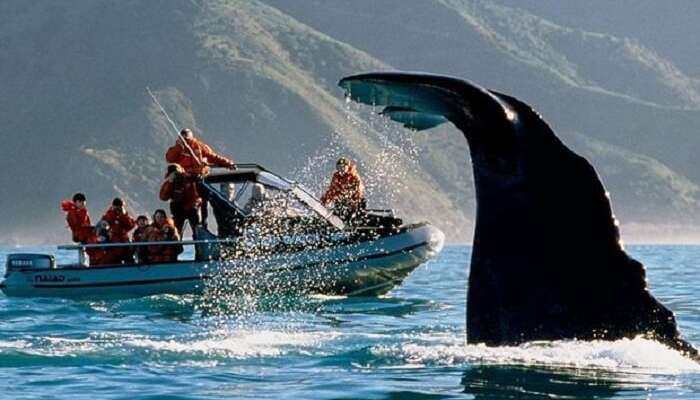 The seaside settlement of Kaikoura is the most northern district in the Canterbury region located on the east coast of the South Island. An ideal location for both north and south bound travellers, a glimpse of the biggest mammal of the world here will make you skip a heartbeat.
Fun element: Whale watching, photography, and cruise
Cost: Flight at NZD 180 | Cruise at NZD 145
Suggested Read: 10 Best Beaches In New Zealand For A Romantic Holiday You Always Wanted
8. Also, invade the Mountains at the pass of South Island: Arthurs Pass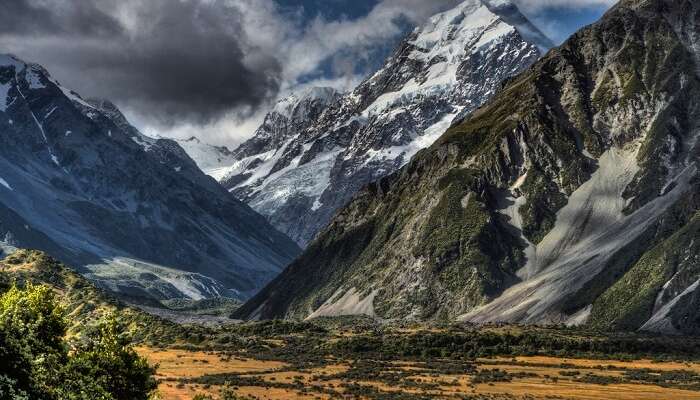 The National Park at Arthur's Pass possess many mountain peaks over 2000 meters. If you are planning to go from East coast to West coast or vice versa, you must take this pass as your route. The pass offers various walks, waterfall and endless opportunities for mountaineering.
Fun elements: The wide river on the eastern side and the dense rainforests on the west, several vantage points to admire the beauty of the nature
9. All the fun at one place: Wanaka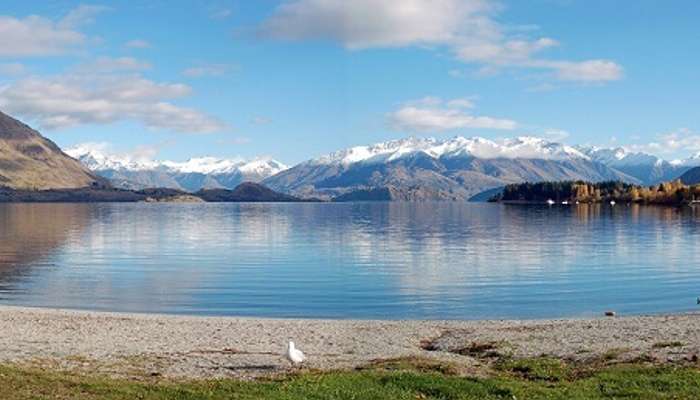 Replenish all the fun things to do in New Zealand at this one place called Wanaka. Apart from fishing, boating and swimming at the lake here, the town has best single mountain biking tracks to offer.
Fun element: Puzzling world with illusion rooms and world's first 3D 'Great – Maze'
Cost: Illusion Room- NZD 16 | Great Maze – NZD 16
Suggested Read: 10 Best Places To Visit In Auckland For An Unforgettable NZ Vacay
10. Fly at Omarama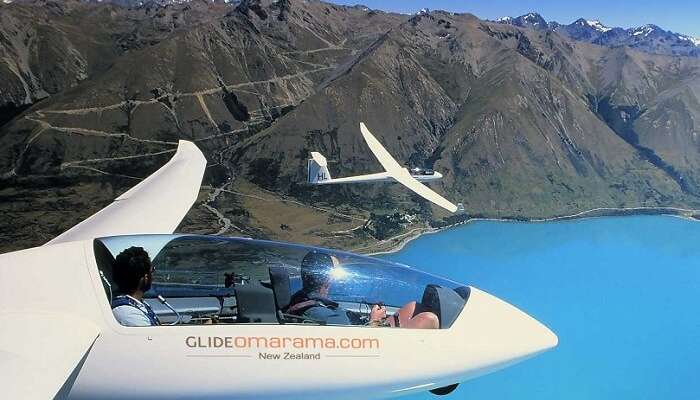 No flying experience can beat gliding experience. While you are in Omarama, bring that bird in you out  and fly a glider over the mesmerizing valleys.
Fun element: Glider flying for starters, photography, mountain treks, natural beauty to admire
There you go. We tried compiling a complete package of fun while in New Zealand. We suggest going for all at a go, however do tell us if you finalise upon a few to start with.
Further Read: 10 Exotic Destinations For A Fairy-Tale Honeymoon In New Zealand
Comments
comments