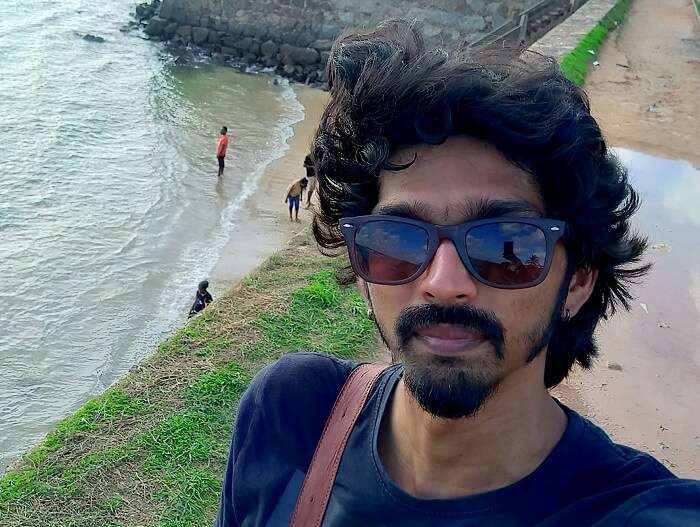 My solo trip to Sri Lanka was an escape from the daily hustles, worry, and challenges that I was facing in life. And boy, it was a good one! Being a video editor, I had a good idea about the beauty of Sri Lanka and was particularly excited to explore its natural, cultural, and heritage side. As it turned out, my experience in Sri Lanka was even better than expected. But before I share my experience with you, here are a few details about the Sri Lanka Package that I took from TravelTriangle.
Trip Type: Solo
Cost: 502 Dollars
Duration: 5 Nights 6 Days
Name of the travel agent from Travel triangle:Udani Holidays
Inclusions: Airport transfers, Cab, English speaking driver, Sightseeing, Breakfast,
Exclusions: Lunch, Dinner, Airfare, Visa, and Personal Expenses
43 Drop Dead Beautiful Places In Sri Lanka You Must Visit In 2022
Day 1: From Airport To Dambulla




Upon my arrival in Sri Lanka, I was welcomed by the local driver from "Udani Holidays" (the local agent we chose from TravelTriangle). I boarded the cab and soon the driver dropped me off to the hotel in Sigiriya. Tired from my journey, I crashed as soon as I reached the room marking it the end of the day.
Day 2: Dambulla Rock Temple, Sigiriya Fort, and Kandy!




Today post breakfast, I was transferred to Dambulla where we visited the Dambulla Rock Temple. This place was surely a beauty and one of the most iconic monuments in Sri Lanka. It had beautiful paintings and statues of Lord Buddha. As per what I got to know there, there were about 150 statues of Lord Buddha and the largest one was 14 feet long. Post this, I was transferred to Sigiriya where I was to visit the Sigiriya Rock which is also known as the Lions Rock. This is world heritage sight and was built by a king of Sri Lanka. It is one of the most majestic rock fortress and climbing on top of it was a tiring yet exhilarating experience.





Next up was Kandy and this was my final stop for the day. Here, I was transferred to the hotel where I rested for a while before watching a cultural show in the evening and later finally retiring to my hotel for an overnight stay. On the whole, the second day of my solo trip to Sri Lanka was well spent!
8 Best Homestays In Sri Lanka To Relax, Revive, And Rejuvenate At One's Own Pace
Day 3: Kandy city tour, Galle Fort, and Mirissa




After breakfast today, we proceeded for the Kandy city tour. This city, which was the last royal capital of the country is a world heritage site and has many flavours to it. From its markets to the Kandy city centre to the various monuments scattered, exploring it was a breath of fresh air and gave me perspective on the past life that existed here. I also saw the temple of tooth here.




Next I was transferred Galle. This is also known as the Southern Capital of the country and is famous for its tropical vibe that is infused with monuments of the past. It was exciting to visit this place and get a feel of its culture, markets, and the way people were living here. There were many old gates that I saw in the fort here and they were testimony to the Dutch and British era that existed here.
Post this, I was transferred to Mirissa where I checked into the hotel for an overnight stay.
Day 4: Turtle hatchery in Kosgoda






Early next morning, we headed out and visited a turtle hatchery in Kosgoda. This hatchery had several species of turtles and it helps protect and nurture them. It was a delightful experience seeing so many gentle creatures here and it was also nice to find out that in the last 2 years, the hatchery, through its conservation efforts was able to release over 100 turtles back in the ocean. Later on, I was transferred to Bentota for an overnight stay.
Day 5: The incredible Colombo city tour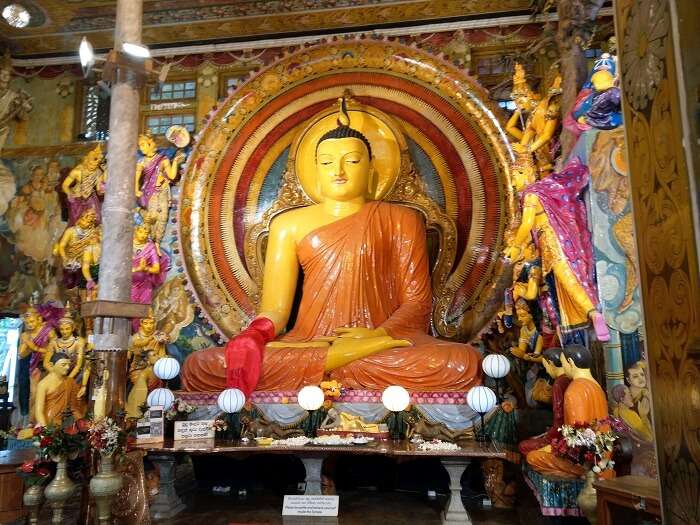 Post a yummy breakfast today, I was transferred to Colombo for a city tour. One of the cleanest cities in Asia, Colombo provided a great holiday feel to me. Its markets, monuments, places to eat, and the colonial yet modern vibe kept taking me back and forth in time. Overall, this was a lovely experience for me. The shops, boutiques, eateries, and colonial attractions were amazing. Later on, after I was done with sightseeing, I returned to my hotel for a comfortable overnight stay.
30 Stunning Beaches In Sri Lanka To Visit In 2022 That Will Make You Go 'Wow'!
Day 6: See you again, Sri Lanka!
This was the last day of my solo trip to Sri Lanka and after one last sumptuous breakfast at the hotel, I was transferred to the airport for my flight to India.
Wow Moments From The Trip
Visiting Kandy, the climate, and low pollution was something that made this trip a perfect for me
Galle was another attraction which I loved for I watched a mesmerizing sunset from its fort. The changing color of the ocean, cool breeze, and people living their life to the fullest was something that inspired me and made me live in the moment too
Buying precious gems was also a one of a kind experience for me
Sri Lanka In March: A Guide For Witnessing The Cultural Colors Of The Country
Tips for travelers
Research locally before buying anything for you might have to pay double like I did for a local drink just because my driver told me to.
If you want to try local food, please tell your agent to arrange for it so that you can get the local feel of the city in an even better manner
Loved his solo trip to Sri Lanka? Don't worry, we will plan one for you too! Just select a Sri Lanka Tour Package and leave the rest to us.